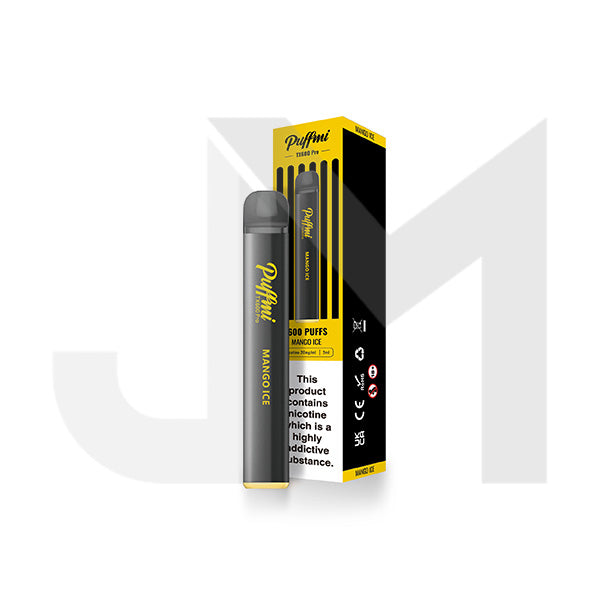 View Larger
[Short Dated]
Made for maximum convenience for all vapers - beginners and experienced alike - the 20mg Puffmi TX600 Pro Disposable is a light, compact device that you can easily take with you. Available in a sure to please range of great tasting flavours, it will more than make an impact in the taste buds of vapers everywhere.


With 2ml of pre-filled 20mg nicotine salt e-liquid that's powered by the built-in 400mAh battery, each flavour of the Puffmi TX600 Pro will up to approximately 600 puffs, more than the equilvant of 20 cigarettes providing both a more cost effective and efficient way to enjoy vaping that closely emulates smoking cigarettes. The 20mg Nicotine strength offers smooth hits to the throat as you inhale each puff with your chosen flavour to experience.

Once it is depleted, you can simply dispose of the Puffmi TX600 Pro Disposable. There is no need to re-fill or recharge it during or after use.
20mg Nicotine Salt (2%) E-liquid
Capacity: 2.0ml
Puffs: Up to 600 Puffs
Battery: 400mAh (Built-In)
Draw Activation
Ready To Use
No Refills & Charging
Portable & Lightweight Design
TPD Compliant
Box Contains:

1 x 20mg Puffmi TX600 Pro Disposable Vaping Device
Flavours: