Wholesale Shishas & Accessories
With the growing popularity of shisha pipes in the UK, the need for high-quality shisha accessories has never been greater. Whether shisha pipes are used at home or in shisha bars, your customers will need a regular source of supplies to be able to use them properly, and we're pleased to be able to provide you with all the supplies you need.
At JM Wholesale you will find accessories for all your customer's shisha needs. From shisha foil papers and charcoal to mouth tips and replacement hoses, we have everything the shisha pipe user requires.
There is no minimum order value on shisha supplies or anything else at JM Wholesale. And don't forget to check out our dropshipping platform for the most convenient way to sell all of our supplies without having to restock.
Featured
Featured
Best Selling
Price, low to high
Price, high to low
Alphabetically, A-Z
Alphabetically, Z-A
Date, new to old
Date, old to new
What are our top Wholesale Shisha Accessories?
Shishas can vary in complexity, from easy-to-use table top devices, to complex multi-chamber hookahs. Similarly, there are plenty of accessories and additions that can make the shisha experience a real joy. Here's just a few of the wholesale shisha accessories we sell.
Hoses
Shisha hoses are essential for drawing the smoke from the hookah. They come in various materials like leather, silicone, or plastic, and lengths to suit different preferences. Some hoses are washable, allowing for easy maintenance, while others are designed for single flavors to avoid mixing tastes. Selecting the right hose can significantly impact the overall smoking experience.
Bowls
Bowls hold the Shisha tobacco and come in various shapes, sizes, and materials such as clay, ceramic, or silicone. The type of bowl you choose can affect the heat distribution and, consequently, the flavor of the Shisha. Some specialised bowls are designed to hold both tobacco and charcoal, offering an all-in-one solution.
Charcoal Trays
Charcoal trays are vital for catching the ash that falls from the burning charcoal. They're usually made of metal and are placed beneath the bowl. Having a tray that fits well and is easy to clean can make the Shisha experience more enjoyable and less messy.
Charcoal Screens or Foils
Charcoal screens and foils act as a barrier between the charcoal and the Shisha tobacco, preventing direct contact. Screens are typically metal and reusable, while foils are disposable aluminum sheets. Using these barriers ensures even heat distribution and avoids burning the tobacco.
Charcoal Tongs
Charcoal tongs are tools used to handle hot charcoal. They provide safety and precision when placing or adjusting charcoal on the bowl. Tongs often come with a pointy end to assist in poking holes in the foil, serving a dual purpose.
Charcoal Burners
Charcoal burners are specially designed devices to ignite the charcoal used in Shisha. They offer a safer and more efficient way to light charcoal compared to traditional methods, ensuring the charcoal is evenly lit and ready to use.
Mouth Tips
Mouth tips are used for hygiene, especially when sharing the hookah with others. They come in disposable and reusable forms and various materials and designs. By using individual mouth tips, smokers can ensure a sanitary smoking experience.
Grommets
Grommets are small rubber seals used to ensure airtight connections between various parts of the hookah, such as the bowl and stem or hose and port. Having the right size and type of grommet is crucial to prevent air leaks and maintain optimal smoke flow.
Glass Bases
Glass bases hold the water that the smoke passes through, cooling and filtering it. They come in different shapes, sizes, and designs, allowing for both functional customisation and aesthetic appeal. The amount and temperature of the water can also be adjusted to influence the smoking experience.
Stems
Stems are the central body of the hookah, connecting all parts. They are usually made of metals like stainless steel, brass, or aluminum and come in various designs. The quality and construction of the stem can significantly affect the durability and performance of the hookah.
Valves
Valves are designed to clear stale smoke from the glass base. Some hookahs come with built-in purge valves, while others allow for aftermarket additions. Using a valve ensures that every draw is fresh and flavorful.
Wind Covers
Wind covers protect the charcoal from wind when smoking outdoors and help conserve heat. By maintaining a consistent temperature, wind covers can prolong the life of the charcoal and enhance the flavour of the Shisha.
Heat Management Devices
Heat management devices are modern accessories that control the heat from the charcoals, replacing traditional foils or screens. They allow for precise temperature adjustments, leading to a more consistent and enjoyable smoking experience.
Cleaning Brushes
Cleaning brushes are designed to clean the interior of stems and hoses. Regular cleaning is essential to prevent residue build-up and ensure a clean and flavorful smoke. Brushes come in various sizes to fit different parts of the hookah.
Flavour Savers
Flavour savers are metal devices that elevate the charcoal slightly above the foil, reducing direct heat and harshness. They are excellent for those who prefer a milder smoking experience without compromising on flavour.
Diffusers
Diffusers attach to the bottom of the stem, breaking down the smoke bubbles into smaller ones. This makes the draw smoother, quieter, and more enjoyable. They are an excellent addition for those looking for a more refined smoking experience.
Hose Adapters
Hose adapters allow additional hoses to be attached to the hookah, facilitating group smoking. They come in various styles and materials and can be added to most traditional hookahs, turning a single-hose hookah into a multi-hose one.
Carrying Cases
Carrying cases are used for transporting or storing the hookah and its accessories. They come in different sizes, designs, and materials, offering protection and convenience, especially for those who often travel with their hookah.
Shisha Tobacco Containers
Shisha tobacco containers are designed to keep Shisha fresh by offering an airtight seal. Storing Shisha in these containers helps retain moisture and flavour, prolonging its shelf life.
Pre-Punched Foil
Pre-punched foils are ready-to-use aluminium sheets with holes, eliminating the need to manually punch them. They offer convenience and consistency in hole size and pattern, contributing to an even heat distribution.
LED Lights
LED lights can be added to the glass base to provide aesthetic illumination. They come with various colour options and modes, adding a visually pleasing element to the Shisha experience.
Hookah Filters
Hookah filters can be added to the hose to absorb some of the nicotine and impurities, offering a milder and cleaner smoke. They are especially popular among health-conscious smokers.
Ice Hose Tips
Ice hose tips are filled with a gel that can be frozen and then added to the hose for a cooler smoke. They provide a refreshing and unique twist to the traditional Shisha experience.
Airflow Regulators
Airflow regulators allow users to adjust the draw resistance, customising the smoking experience to individual preferences. Whether you prefer a tighter or more relaxed draw, regulators offer the control you need.
Molasses Catchers
Molasses catchers prevent excess Shisha juice from entering the vase, keeping it clean and ensuring that the flavour is not diluted. They are handy for those who want to maintain a pure and intense flavor throughout the session
View more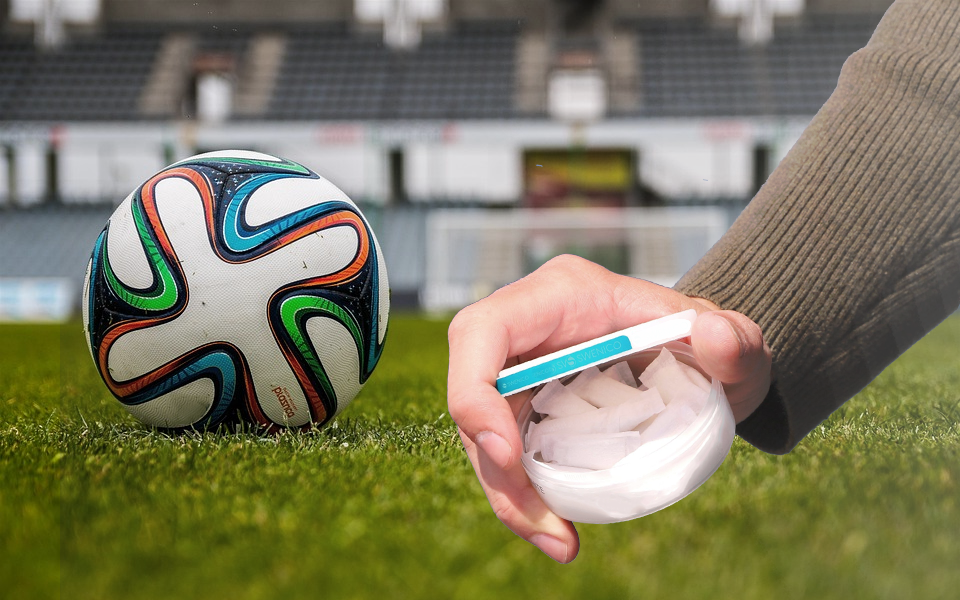 December 05, 2023
There's a new trend sweeping across the footballing world, and it has nothing to do with innovative tactics or ground-breaking training regimes. This trend is...