Wholesale Just CBD Products
Welcome to JM Wholesale's collection of Wholesale Just CBD products, the internationally reputed CBD brand that has been winning hearts, minds, and awards with its stellar quality, assured potency, and organic integrity.
The Just CBD brand has been a game-changer in the wellness sector, creating a global buzz with its line of premium CBD products. Founded on the premise that cannabidiol (CBD) is Mother Nature's secret miracle, Just CBD has consistently upheld its promise to offer the purest, most effective CBD extracts on the market.
Whether you're a wellness store, a pharmacy, a yoga studio, or a holistic healing centre, JM Wholesale provides an effortless way for you to integrate Just CBD's celebrated product line into your offerings. It's not just about stocking products on your shelves; it's about fostering a new culture of holistic wellbeing among your customers and reaping the benefits of this rapidly growing industry.
Just CBD, believe in the power of transparency. Their products aren't just lauded for their quality; they come with the assurance of third-party lab testing, affirming their purity, potency, and adherence to safety standards. Each product clearly lists all ingredients, serving sizes, and the amount of CBD it contains.
Just CBD's commitment to excellence has seen us sourcing the finest quality, organically grown hemp from trusted farmers. The hemp undergoes a CO2 extraction process that ensures a high yield of CBD while preserving the full spectrum of other beneficial cannabinoids, terpenes, and flavonoids.
From CBD oils, gummies, and capsules to topical creams and vape juices, our catalogue spans an extensive range of products designed to cater to a broad audience with varying needs and preferences. Your customers can choose from full-spectrum, broad-spectrum, or isolate CBD products, each with its own unique set of benefits.
We take pride in offering a comprehensive suite of pet-friendly CBD products, ideal for pet stores and veterinary clinics looking to expand their product lines. These products, crafted with the same meticulous attention to quality as our human product line, can provide pets with a variety of potential health benefits.
When you become a wholesale partner with Just CBD, you're signing up for much more than just competitive pricing. You're aligning yourself with a brand known for its unwavering commitment to quality and consumer education.
Our in-house marketing support will ensure your business is equipped with attractive point-of-sale material to drive product understanding and customer engagement. We also offer dedicated customer support to answer any queries you might have regarding the product line or the science of CBD.
As the CBD market continues to grow, driven by a surge in consumer interest and an ever-expanding body of scientific research, now is the time to join hands with a brand that understands and anticipates the shifting tides of the industry. With our commitment to purity, transparency, and innovation, Just CBD can be the pillar of strength and reliability in your CBD retail venture.
Step into the future of holistic wellness with Just CBD & JM Wholesale, and let us help you usher in an era of green prosperity for your business.
We invite you to discover the potential of this promising brand and to share the power of CBD with your customers, enriching their lives with nature's finest. Together, let's unlock the potential of CBD and create a world of wellbeing. Embrace the Just CBD revolution, and let the journey towards a greener, healthier future begin.
Featured
Featured
Best Selling
Price, low to high
Price, high to low
Alphabetically, A-Z
Alphabetically, Z-A
Date, new to old
Date, old to new
Wholesale Just CBD Products Q & A
What is Just CBD?
Just CBD is a globally recognised brand in the rapidly growing CBD industry. Established on the principle that CBD is nature's secret wonder, Just CBD believes in transparency, quality, and honesty in all their products.
Since its inception, Just CBD has been committed to never misrepresenting the content of their products, a move that has earned them a strong reputation in the industry. As a UK business, choosing to stock wholesale Just CBD products ensures you're providing your customers with premium CBD offerings that are safe, reliable, and effective.
Who founded Just CBD?
Just CBD was founded by a group of forward-thinking individuals with a clear vision to offer pure and high-quality CBD products in the market. These visionaries recognised the potential of CBD and were driven by the belief that consumers deserve access to a natural option for health and wellness. Since the brand's establishment, they have been leading the way in delivering high-quality, honest, and dependable CBD products in the wholesale market.
When was Just CBD established?
Just CBD came into existence in 2017. Despite being relatively new to the market, it quickly earned a prominent position in the industry. With a few years of operation, the company has managed to develop a strong foothold in the market, partly due to their commitment to high standards of quality and transparency. For UK businesses, this presents an opportunity to stock wholesale Just CBD products that have already made a significant impact and are known for their superior quality.
Where is Just CBD based?
Just CBD is a U.S.-based company, but its influence and customer base extend far beyond American borders. The company has made a name for itself worldwide due to its commitment to producing high-quality CBD products and its dedication to transparency and honesty. UK businesses looking to stock wholesale Just CBD products can confidently do so knowing they are backed by a reputable, international brand.
What products does Just CBD offer?
Just CBD offers a comprehensive range of CBD products designed to cater to various customer needs and preferences. Their product line includes CBD oils, gummies, protein bars, and dried fruit for those who prefer ingestible products. They also offer topical products like soaps and bath bombs for individuals who prefer skin applications.
Additionally, Just CBD caters to the pet market with a range of CBD-infused pet products, extending their reach to pet owners. By choosing to stock wholesale Just CBD products, UK businesses can cater to a broad spectrum of consumer needs, offering something for everyone.
What is the source of CBD used in Just CBD products?
Just CBD believes in quality from the ground up, and that starts with the source of their CBD. They use high-quality hemp grown domestically in the United States, adhering to the strict guidelines of the Farm Bill Act. This means the hemp used is cultivated organically without the use of harmful pesticides and herbicides, and is non-GMO. This is key to their commitment to producing pure, safe, and effective CBD products. For UK businesses, stocking wholesale Just CBD products ensures your customers get CBD products derived from ethically and sustainably sourced hemp.
Are Just CBD products third-party lab tested?
Absolutely. Just CBD takes product quality and safety very seriously. All their products undergo rigorous third-party lab testing to ensure their quality, purity, and consistency. The tests confirm the CBD content and check for any harmful contaminants like heavy metals or pesticides. Just CBD is open about their testing protocols, with lab reports readily available on their website for customers to view. By choosing to stock wholesale Just CBD products, UK businesses show a commitment to transparency and customer safety.
What types of CBD do Just CBD products contain - full-spectrum, broad-spectrum, or CBD isolate?
Just CBD understands that different customers have different needs and preferences when it comes to their CBD products. This is why they offer a wide variety of products that contain all three types of CBD: Full-spectrum, broad-spectrum, and CBD isolate.
Full-spectrum products contain all the naturally occurring compounds in hemp, including CBD and a trace amount of THC. Broad-spectrum products also contain all these compounds but are THC-free. CBD isolate products contain only pure CBD, without any other compounds from the hemp plant. By stocking wholesale Just CBD products, UK businesses can cater to a wide range of customer preferences and needs.
Are Just CBD products legal in my country?
In the UK, where your business is based, CBD products are indeed legal, as long as they contain no more than 0.2% THC (tetrahydrocannabinol), the psychoactive component of cannabis.
However, it's important to note that laws and regulations can vary from one country to another and sometimes even between regions within the same country. Before deciding to stock wholesale Just CBD products, it is crucial to ensure you fully understand your local laws and regulations concerning the sale and use of CBD products. If in doubt, legal advice should be sought to make sure your business remains compliant.
What is the THC content in Just CBD products?
Just CBD is committed to creating safe, legal products. All their products contain less than 0.3% THC, in line with legal standards in the United States. This minimal THC content ensures that their products don't have any psychoactive effects, making them safe for use. When purchasing wholesale Just CBD products for your UK business, it's essential to remember that UK law stipulates that CBD products must contain no more than 0.2% THC. Be sure to select products that comply with this requirement.
Can Just CBD products be shipped internationally?
Just CBD does ship their products internationally, subject to local laws and regulations. For UK businesses looking to stock wholesale Just CBD products, Just CBD's shipping policies are straightforward and convenient. However, it's always advisable to check their shipping policy for any updates or contact their customer service team if you have specific queries regarding shipping to your location.
Are there any side effects of using Just CBD products?
Just CBD products, like any other cannabidiol (CBD) supplements, are generally well-tolerated by most users. However, there might be exceptions, and some people could experience side effects such as fatigue, dry mouth, or changes in appetite.
While these side effects are usually minor and temporary, they are important to be aware of, especially when advising potential customers. For individuals who are new to CBD or are considering starting a new CBD product, consulting a healthcare provider beforehand is always advised. This allows them to understand any potential risks and ensure the product is suitable for their individual health circumstances. As a retailer of wholesale Just CBD products, it's crucial to provide this information to your customers, helping them to make informed decisions about their CBD usage.
Do Just CBD products have a shelf life?
Yes, Just CBD products do come with an expiry date, just like most consumable products. Typically, the shelf life of Just CBD products is around two years, assuming they are stored in appropriate conditions. It's vital to store these products in a cool, dry place away from direct sunlight to preserve their potency and quality. The specific "best by" date will be indicated on the packaging of each product, providing clear guidelines on when the product should ideally be used. When sourcing wholesale Just CBD products, ensure you manage your stock efficiently to sell products well before their expiry date, thus ensuring the best quality for your customers.
Are there any potential drug interactions with Just CBD products?
Like many substances, CBD has the potential to interact with certain medications. These interactions can affect how the body metabolizes the drugs, potentially causing side effects or altering the effectiveness of the medication. Therefore, it is essential for individuals who are currently on medication to consult their healthcare provider before using any CBD products.
This ensures they can safely incorporate CBD into their regimen without any negative effects. As a business, when you're selling wholesale Just CBD products, it's important to relay this information to your customers, promoting safe and informed use of CBD products.
How should Just CBD products be stored?
Proper storage is crucial to maintain the effectiveness and longevity of Just CBD products. They should ideally be stored in a cool, dry place, away from direct sunlight and extreme temperatures. Exposure to heat, light, and air can degrade CBD over time, reducing its potency.
Therefore, areas such as a pantry, cabinet, or drawer make for ideal storage spaces. For certain products like CBD oils and tinctures, it might also be recommended to shake the bottle before use to ensure the CBD is well distributed. When selling wholesale Just CBD, ensure your storage facilities adhere to these guidelines, and educate your customers about the proper storage of their purchased products.
Can I use Just CBD products if I am pregnant or nursing?
The use of CBD products during pregnancy or while nursing is a topic of ongoing research, and there is currently no consensus. Given the potential uncertainties, it is generally recommended that pregnant or nursing women refrain from using CBD products unless specifically advised to do so by a healthcare provider.
This is due to the fact that CBD can cross the placenta, but the effects on fetal development and new-born health are not yet fully understood. As a retailer of wholesale Just CBD products, it's important to inform potential customers about this recommendation.
Are Just CBD products vegan-friendly?
Just CBD offers a range of vegan-friendly products, reflecting their commitment to catering to a wide range of dietary preferences and needs.
This includes products such as their CBD gummies and some of their CBD oils. However, it's essential to read the product description or label, as not all products may adhere to a vegan formula. By stocking a range of these vegan-friendly wholesale Just CBD products, you'll be able to cater to a wide range of customer preferences, including those who follow a vegan diet.
Are there any artificial additives in Just CBD products?
Just CBD prides itself on creating high-quality, pure CBD products. They strive to avoid the use of artificial additives wherever possible. Instead, they focus on using natural ingredients that complement the benefits of CBD.
However, the specific ingredients may vary by product, so it's always a good idea to check the product label or description for detailed ingredient information. By sourcing and selling wholesale Just CBD products, you'll be offering your customers a range of natural, high-quality CBD options to choose from.
How can I know the right dosage of Just CBD products for me?
Establishing the right dosage of Just CBD products can depend on a variety of factors, including body weight, the condition being treated, individual biochemistry, and the concentration of CBD in each product. The flexibility of CBD dosage allows individuals to tailor their consumption to their specific needs.
However, it is always recommended to start with a lower dosage and gradually increase it until the desired effects are achieved. For those new to CBD, a healthcare provider can provide guidance on appropriate starting dosages and increments. As a business owner selling wholesale Just CBD, it's essential to guide your customers on this journey, helping them understand how to find the right dosage for their needs.
Are there any customer reviews or testimonials for Just CBD products?
Yes, there are numerous customer reviews and testimonials available for Just CBD products. These reviews can provide valuable insights into the quality and effectiveness of their products. Testimonials can be found on the official Just CBD website, where customers share their personal experiences and the benefits they've derived from their products. Reviews can also be found on various online platforms and forums.
When considering stocking wholesale Just CBD, these reviews and testimonials can provide valuable insights into how well these products are received by consumers.
How can I get in touch with Just CBD's customer service?
Just CBD prides itself on its customer service and strives to address any concerns or questions promptly. You can get in touch with their customer service team by visiting their official website and filling out the contact form provided. Alternatively, you can reach out via the contact details provided on their website. As a retailer considering wholesale Just CBD, knowing that you have access to strong customer service support from the manufacturer can offer peace of mind.
Can I return or exchange Just CBD products?
Just CBD's return and exchange policies may vary depending on the specific circumstances. However, they typically offer a return policy on unopened products within a specific timeframe after purchase. For the most accurate and detailed information, it's recommended to check their official website or contact Just CBD directly. When selling wholesale Just CBD, understanding their return and exchange policies will allow you to accurately inform your customers and provide excellent customer service.
Are there any discounts or promotions available on Just CBD products?
Just CBD is well-known for frequently running discounts and promotional campaigns on their products. These offers can be an excellent opportunity for businesses interested in wholesale Just CBD, as they can potentially increase their profit margins.
To stay abreast of these promotional activities, you can subscribe to Just CBD's newsletter or follow them on their social media platforms. Providing your customers with these promotional opportunities can also enhance your store's reputation for value and customer care.
Can I use Just CBD products for my pet?
Yes, Just CBD offers a range of products specifically designed for pets. These include CBD-infused treats, oils, and sprays for both dogs and cats. Just CBD's pet products are made with the same high-quality CBD as their human products, but they're formulated to be easily digestible and appealing to pets.
It's always recommended to consult with a vet before introducing any new supplements, including CBD, into your pet's regimen. Offering Just CBD's pet-friendly products as part of your wholesale Just CBD range can help to broaden your customer base and cater to a growing market of pet owners interested in the benefits of CBD for their pets.
View more
Empowering Your Business with Just CBD: A Comprehensive Guide
The rising popularity of CBD in the wellness market presents a lucrative opportunity for businesses, especially when partnering with trusted brands like Just CBD. Known for its transparency, quality, and variety, Just CBD offers an excellent assortment of products that businesses can consider to meet their customers' diverse needs.
The first factor businesses should consider is the range of products they wish to carry. Just CBD's product line is extensive, offering oils, gummies, topicals, and vape pens, among others. CBD oils are popular due to their versatility; customers can take them orally or add them to their food or drink. Gummies provide a discreet and convenient method of consumption, ideal for customers new to CBD. Topicals cater to those seeking localized relief, while vape pens offer a quick method of consumption favoured by experienced CBD users. By stocking a variety of products, businesses can cater to a wide spectrum of consumer preferences.
This leads to the second point: understanding customer preferences. CBD users often have specific preferences for product type, concentration level, flavour, and additional ingredients. Just CBD provides products with varying CBD concentrations, starting from 250mg and going up to 5000mg.
Lower concentrations can appeal to beginners or general wellness users, while higher concentrations may be favoured by seasoned users or those with specific health issues. Flavoured products, like tropical mixed fruit gummies or mint-flavoured oil, cater to customers seeking an enjoyable consumption experience. Businesses should consider carrying a variety of flavours to cater to diverse taste preferences. Additionally, Just CBD offers products infused with added ingredients like melatonin or essential oils, which might be attractive to customers looking for additional therapeutic benefits.
Storage is another crucial consideration for maintaining the quality of CBD products. CBD can be sensitive to light, heat, and air, and exposure to these elements can degrade its potency and alter its taste. Hence, Just CBD products should be stored in a cool, dark, and dry place, away from direct sunlight. Keeping them in their original packaging until they're ready to be displayed or sold ensures that customers receive the highest quality product, fostering customer satisfaction and loyalty.
Before stocking Just CBD, businesses must also acquaint themselves with the legal landscape surrounding CBD in their region. While CBD is federally legal in the United States, individual state laws can differ. Some states may have restrictions on selling certain types of CBD products, or require specific labelling or testing.
Lastly, businesses can differentiate themselves by providing comprehensive education to their customers about CBD. With CBD being a relatively new product in the market, there is often a knowledge gap among consumers. Providing accurate and helpful information about CBD can build customer trust and loyalty, driving sales and repeat purchases. Just CBD offers accessible information about their products, which businesses can leverage in their customer communications, in-store signage, and online product descriptions.
View more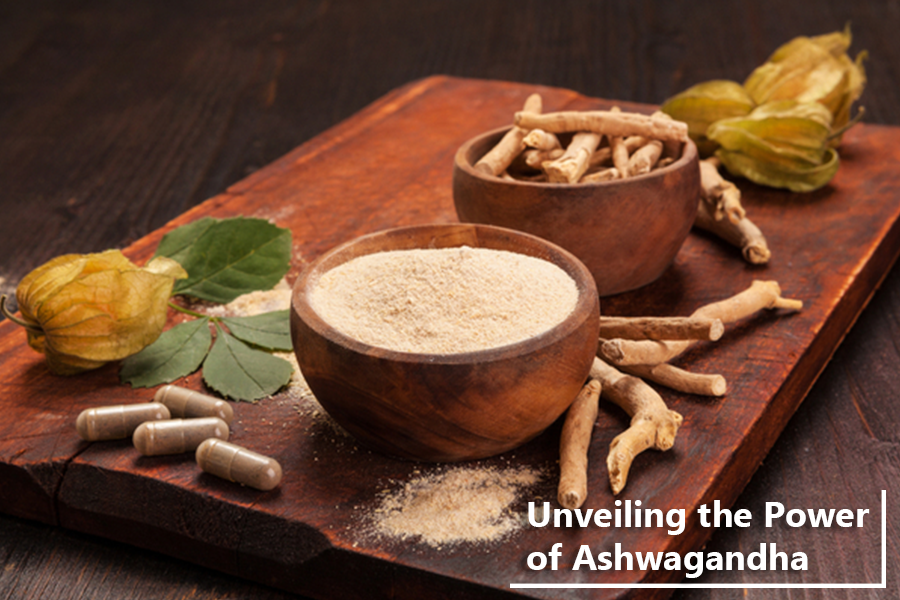 December 01, 2023
       Written By Christian Jones - Content Executive at JM Wholesale  Explore Our Extensive Range Of Nootropics! Have you been feeling overwhelmed and stressed...