Wholesale Water-Soluble CBD
Immerse yourself in the innovative and dynamic world of water-soluble CBD, a breakthrough in the cannabinoid industry that is transforming the way businesses perceive and utilise this versatile compound.
With the industry witnessing an exponential increase in demand for high-quality CBD products, water-soluble CBD has emerged as an impressive answer to many of the long-standing issues associated with traditional CBD oil.
The potent power of CBD, or cannabidiol, has been widely recognised for its potential therapeutic benefits. However, the inherent characteristics of traditional CBD oil, particularly its low bioavailability and erratic absorption rates in the human body, often limit the effectiveness of the products. Enter water-soluble CBD—a scientifically advanced formulation designed to maximise the potential of CBD, making it an increasingly valuable asset for businesses in the industry.
The wholesale water-soluble CBD market is blossoming, presenting a lucrative opportunity for businesses seeking innovative and high-quality CBD products to enhance their portfolios. Water-soluble CBD offers substantial benefits over traditional CBD oil that businesses need to be cognisant of.
Firstly, water-soluble CBD provides superior bioavailability. The human body is predominantly water, and water-soluble substances are absorbed more efficiently. Therefore, by converting CBD into a water-soluble form, it bypasses the normal digestive process, resulting in quicker absorption, better effectiveness, and more predictable results. This translates to increased customer satisfaction and more repeat business.
Another remarkable advantage of water-soluble CBD is its versatility. Unlike traditional CBD oil that doesn't mix well with water-based products, water-soluble CBD can be incorporated into a wide array of product types. This includes beverages, cosmetics, edibles, and topicals, to name a few. Consequently, this allows businesses to explore innovative product development opportunities, leading to the creation of unique product lines that will appeal to a wider consumer base.
Furthermore, water-soluble CBD delivers consistency. The nano-emulsion technology ensures uniform dispersion of CBD particles in the product, leading to consistent dosing. Businesses can offer products with reliable, precise measurements of CBD, increasing consumers' confidence in the quality and safety of the products.
In terms of storage and shelf-life, water-soluble CBD also excels. The encapsulated CBD particles are more stable and resistant to light and heat, extending the product's shelf-life. This is crucial from a wholesale perspective, providing businesses with a product that can withstand the rigors of transport, storage, and display.
Finally, water-soluble CBD is more cost-effective. Even though the upfront costs might seem higher compared to traditional CBD oil, the enhanced bioavailability of water-soluble CBD means less is required to achieve the desired effect. This equates to long-term cost savings for both businesses and consumers, contributing to higher profitability.
Featured
Featured
Best Selling
Price, low to high
Price, high to low
Alphabetically, A-Z
Alphabetically, Z-A
Date, new to old
Date, old to new
Wholesale Water-Soluble CBD Q & A
What is water-soluble CBD?
Water-soluble CBD is a form of cannabidiol (CBD) that has been processed to be soluble in water, enhancing its absorption in the body and making it more versatile for product formulation.
Is the bioavailability of water-soluble CBD higher than regular CBD oil?
Yes, the bioavailability of water-soluble CBD is significantly higher than regular CBD oil. This is because its nano-sized particles are more efficiently absorbed by the body.
Does water-soluble CBD have the same potential benefits?
Water-soluble CBD has the same potential benefits as regular CBD oil, including potential anti-inflammatory, anti-anxiety, and pain-relief effects, among others. However, due to its improved bioavailability, the effects may be more pronounced.
What is the shelf life of water-soluble CBD?
The exact shelf life can vary based on the formulation, but generally, water-soluble CBD is more stable and resistant to light and heat than regular CBD oil, providing an extended shelf life.
Can water-soluble CBD be used in beverages and edibles?
Absolutely, water-soluble CBD is perfect for beverages and edibles due to its ability to mix seamlessly with water-based products. This is a significant advantage over oil-based CBD, which does not mix well with water.
How does the cost of water-soluble CBD compare to regular CBD oil?
The upfront cost of water-soluble CBD may be higher than regular CBD oil, but considering its higher bioavailability, less is needed to achieve the desired effect, making it more cost-effective in the long run.
Is water-soluble CBD legal to buy and sell?
Yes, it is legal just like normal CBD.
Can I use water-soluble CBD in my skincare or cosmetic products?
Yes, water-soluble CBD can be integrated into skincare or cosmetic products. Its high bioavailability and the ability to mix with water-based formulations make it suitable for these products.
What's the minimum order for wholesale water-soluble CBD?
We have no minimum order requirements.
View more
How is water-soluble CBD made?
Creating water-soluble CBD is a marvel of modern science, achieved through intricate methods and innovative technologies. Though there are several ways to create water-soluble CBD, the most common and effective technique used is nano-emulsion.
Before delving into the process, let's understand the fundamental issue at hand. CBD, like all cannabinoids, is hydrophobic, meaning it repels water. When ingested, these cannabinoids have a hard time integrating into our bodies, which are composed predominantly of water. To overcome this, scientists sought ways to make CBD water-friendly, resulting in water-soluble CBD.
The making of water-soluble CBD involves breaking down CBD extract into tiny particles, a process known as nano-emulsion. This utilizes ultrasonic waves to create very high pressure and produce extremely small droplets of CBD, typically less than 100 nano-meters in size. These nano-sized particles of CBD are so small they can remain suspended in water rather than clumping together or rising to the surface.
The reduced particle size significantly increases the surface area of the CBD that comes into contact with the body's cells, thus improving the absorption and efficacy of CBD. However, the challenge is that these tiny particles can tend to reunite, known as agglomeration. To prevent this, these nanoparticles are then coated with surfactants, a kind of compound that has both water-loving (hydrophilic) and water-hating (hydrophobic) properties.
Surfactants act as a protective layer, encasing the CBD nanoparticles and stabilizing them to prevent them from clumping back together. This results in a nano-emulsion, a mixture that disperses evenly in water, allowing the CBD to be easily absorbed by the human body.
Creating water-soluble CBD is a precise and meticulous process, necessitating the right blend of science and expertise. The end product is a more efficient and effective form of CBD, capable of delivering the potential benefits of CBD more consistently and efficiently, making it an attractive choice for manufacturers and consumers alike.
View more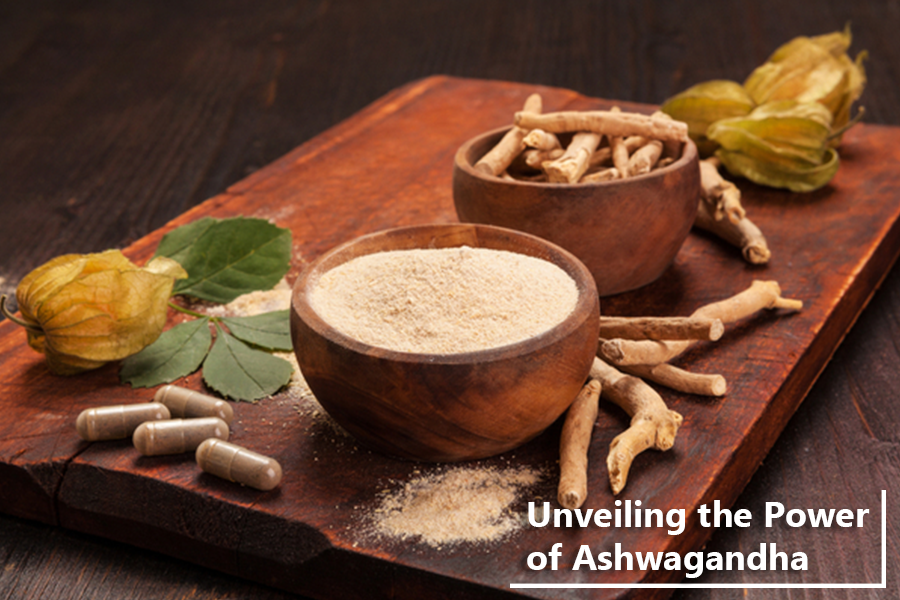 December 01, 2023
       Written By Christian Jones - Content Executive at JM Wholesale  Explore Our Extensive Range Of Nootropics! Have you been feeling overwhelmed and stressed...