Wholesale Snus/Nicotine Pouches
*Please note: Our snus products are legal and tobacco free - unlike tobacco-based snus products which are illegal in the UK. 
In today's evolving market, offering your customers a wide range of options is critical to business success. That's where wholesale nicotine pouches, also known as snus, come into play. These pouches are the future of discreet nicotine, providing a smokeless, vapourless, and completely tobacco-free alternative to traditional smoking and tobacco products.
At JM Wholesale, we're proud to offer a growing selection of these nicotine pouches, perfect for any shop looking to expand its product range to new horizons. What makes these wholesale nicotine pouches a hit among users is their simplicity and convenience. They're designed to be used discreetly, easily tucked under the upper lip, making them adaptable for everyday use - be it at home, work, or on the go. Moreover, they come in an array of flavours, ensuring that each experience is a delight rather than a chore. Your customers will relish the opportunity to enjoy their favourite flavours while managing their nicotine intake.
We understand that time is of the essence in the wholesale business. That's why we've made it a point to offer next-day delivery to any mainland UK address for all orders. So, whether you're looking to test the waters with a small order or ready to make a larger investment, you can count on us for swift and efficient service.
The rise of smokeless and tobacco-free nicotine options reflects a significant shift in consumer preferences. By incorporating wholesale nicotine pouches into your product line, you can cater to this growing demand and set your business apart. Explore our range at JM Wholesale and find the perfect addition to your store today.
Featured
Featured
Best Selling
Price, low to high
Price, high to low
Alphabetically, A-Z
Alphabetically, Z-A
Date, new to old
Date, old to new
Wholesale Snus/Nicotine Pouches Q & A
How safe are nicotine pouches/snus?
Nicotine pouches (tobacco-free snus) are generally considered to be safer than traditional tobacco products like cigarettes. The fact that they are tobacco-free removes many of the cancer-causing elements found in traditional tobacco products, like tobacco-specific nitrosamines (TSNAs). Additionally, as they do not involve combustion or inhalation of smoke, they don't carry the risk of lung damage that is associated with smoking.
However, while pouches are considered a safer alternative, they are not completely risk-free. They still contain nicotine, which is an addictive substance. Nicotine can increase heart rate and blood pressure, and long-term use can lead to an increased risk of heart disease. It's also worth noting that the safety profile of nicotine pouches can vary depending on the specific product and its ingredients. Take the time to carefully understand the strength of the snus you are buying.
All the wholesale snus products we sell are tobacco-free, greatly minimising potential health risks. However, pregnant women, people with heart problems, and those under aged 18 should always avoid using nicotine pouches, as with any other nicotine-containing products.
Where does snus come from? What is the history of nicotine puches?
The origins of snus can be traced back to the late 18th century in Sweden, but its roots go deeper, finding inspiration in the snuff used since the 15th century. Snuff was a form of dried tobacco that was often inhaled through the nose. It was brought to Sweden from France and quickly gained popularity among the Swedish population. However, the Swedes started to innovate on this product, leading to the creation of what we now know as snus.
The evolution of snus started when Swedish users began to place the tobacco under their upper lip instead of inhaling it, reducing the irritation caused by nasal snuff. This practice began sometime in the mid-18th century, and the moist form of snus, as we know it today, was developed by the early 19th century. It was traditionally loose and required the user to portion out an amount to place under the lip. This led to the nickname "farmer's pinch," reflecting the popularity of snus among Swedish farmers.
In 1822, a man named Jacob Fredrik Ljunglöf started manufacturing snus under the brand name Ettan, which is still one of the most popular brands in Sweden today. Ljunglöf's snus was unique because he used a heat-treated, pasteurization process that helped enhance the flavor and quality of the snus while reducing potentially harmful microbes. This process is still used in modern snus production.
The late 19th and early 20th centuries saw a decline in snus use as cigarettes became more popular. However, snus made a comeback in the mid-20th century in Sweden, largely due to concerns about the health risks of smoking. In the 1970s, Swedish Match, one of the biggest tobacco companies in Sweden, introduced portioned snus, or snus that was pre-packaged in small pouches. This development made snus more user-friendly and increased its popularity.
In the 1990s and 2000s, snus began to gain attention outside of Sweden as a potential harm reduction tool for smokers. Research suggested that the use of snus in Sweden contributed to the country having one of the lowest smoking rates in Europe, leading to a concept known as the "Swedish Experience."
Today, snus is not only popular in Sweden but also in other parts of the world, thanks to its perception as a less harmful alternative to smoking. Modern versions of snus have also evolved to be tobacco-free, containing nicotine salts instead, which provide the same nicotine delivery without the tobacco leaf.
Is snus chewing tobacco?
No, snus is not chewing tobacco. While both are types of smokeless tobacco, they are used differently. Snus is placed under the upper lip and requires no chewing or spitting, unlike chewing tobacco.
What is loose snus?
Loose snus is a form of snus that comes not in pouches, but as a moist, ground tobacco. Users take a pinch of the product and place it under the upper lip. It offers a more traditional experience but can be messier than using pouched snus.
Is snus illegal?
No! Snus containing tobacco is illegal to buy and sell in the UK, however snus made from pure nicotine (tobacco-free nicotine pouches) are not restricted or prohibited in the same way. JM Wholesale only stocks "nicotine pouches". These pouches offer the same effects to snus, delivering nicotine without the tobacco.
What is the difference between nicotine pouches and snus?
In the UK there is very little difference between the two, with the terms being used interchangeably. internationally they are distinct and separate products.
Internationally however, nicotine pouches and snus are both smokeless tobacco products, but they have some distinct differences. Nicotine pouches are tobacco-free, while snus contains tobacco. The nicotine in pouches is extracted from the Nicotiana tabacum plant, and then crystallized. Snus, on the other hand, is made from ground tobacco.
How long does it take to feel the effects of a nicotine/snus pouch?
The effects of a nicotine pouch are typically felt within 30 seconds to 2 minutes of placing it in your mouth.
Can nicotine pouches help me quit smoking?
Nicotine pouches can serve as a useful tool in smoking cessation. They deliver nicotine, which can help to curb cravings, without the harmful smoke and tar associated with cigarettes. However, they should be used as part of a comprehensive quit plan. If you are in the UK, always reach out to your local NHS Stop Smoking service for expert support on how to quit cigarettes.
How long should I keep a nicotine pouch in my mouth?
You can keep a nicotine pouch in your mouth for up to one hour. The nicotine release will taper off after about 30 minutes. Pouches that have been in the mouth for over 1 hour may get very soggy and become damaged.
Are nicotine pouches safe to use?
While nicotine pouches are safer than smoking, they are not risk-free. They contain nicotine, which is a highly addictive substance. It is recommended to use them responsibly and not as a long-term solution. Always keep nicotine pouches out of the reach of children and pets.
Are there health risks associated with nicotine pouches/snus?
Both nicotine pouches and snus carry potential health risks due to their nicotine content. Nicotine can raise your heart rate and blood pressure. High usage can also lead to nicotine addiction. If you feel unwell at any time when using nicotine pouches, please stop using them immediately.
Can you swallow nicotine pouches/snus?
No, you should not swallow either product! The pouches should be kept in your mouth to release nicotine and then disposed of properly.
How many nicotine/snus pouches can I use in a day?
The amount varies based on personal tolerance and the pouch's strength. However, it's recommended not to exceed the manufacturer's guidelines.
Do nicotine/snus pouches stain your teeth?
Unlike smoking, nicotine and snus pouches do not typically stain your teeth. However, some users may experience temporary discoloration due to the flavourings or other ingredients.
Are there side effects from using snus/nicotine pouches?
Possible side effects include headache, nausea, dizziness, and excessive salivation. If these persist, you should reduce usage or stop using the product entirely. Please note, this is not medical advice.
Can I use nicotine pouches if I'm pregnant?
Nicotine use is not advised during pregnancy as it can harm a baby's development.
Can you become addicted to snus/nicotine pouches?
Yes, both snus and nicotine pouches contain nicotine, which is a highly addictive substance. Users can become dependent on them.
How do I properly store my snus/nicotine pouches?
They should be stored in a cool, dry place, away from direct sunlight. Sometimes snus is refrigerated to maintain its quality for longer.
How do I dispose of used snus/nicotine pouches?
Used pouches should be disposed of in a waste bin. Some brands provide a disposal compartment in their packaging.
What are the available flavours of nicotine pouches?
Nicotine pouches come in a variety of flavours, such as mint, citrus, berry, coffee, and even spicy flavours like cinnamon. Each brand will have its own unique options, so be sure to take the time to explore each of them.
Are there age restrictions for buying snus/nicotine pouches?
Yes, the legal age to buy tobacco or nicotine products varies by country and state, but it's 18 in the UK.
How long can snus/nicotine pouches stay fresh?
Unopened snus and nicotine pouches can stay fresh for up to a year when stored correctly. Once opened, it's best to consume them within a week for optimal freshness. Snus should be refrigerated, which can extend its freshness.
What should retailers consider when stocking nicotine pouches?
Stocking nicotine pouches in a retail store requires careful consideration due to a number of factors. Here are some things retailers should keep in mind.
Compliance with Local Laws and Regulations
Before stocking nicotine pouches, it's important for retailers to be well-versed in the local laws and regulations regarding nicotine products. Age restrictions apply to the sale of such products, and in many jurisdictions, sellers may need to verify the age of buyers. Non-compliance could lead to severe penalties, so it is crucial to understand and adhere to all relevant rules and laws.
Understanding Your Customer Base
One of the key factors retailers should consider is the demographic of their customer base. Different age groups, lifestyles, and social circumstances can influence preference for nicotine products. As nicotine pouches are often used as a smoking alternative, retailers in areas with a high smoker population might find that these products sell particularly well. Carrying out market research and soliciting customer feedback can provide valuable insights into product preferences.
Product Selection
There are numerous brands of nicotine pouches available, all offering different strengths and flavors. Retailers should consider offering a selection to cater to a variety of preferences. Additionally, retailers should stay informed about new products and trends within the market to ensure their product selection stays relevant and competitive.
Proper Storage
The longevity and quality of nicotine pouches can be influenced by how they are stored. They should be kept in a cool, dry place, away from direct sunlight. Some brands may even recommend refrigeration. Therefore, retailers need to ensure they have the appropriate storage conditions to maintain product quality.
Educating Staff
It's important for retail staff to be knowledgeable about the products they sell. Customers may have questions about nicotine pouches, especially if they are new to the product. Staff should be able to explain how to use the pouches, discuss the different strengths and flavors available, and provide information about the risks associated with nicotine use. An educated staff can help customers make informed decisions and increase overall customer satisfaction.
Marketing and Promotion
Nicotine pouches are often used as a tool for those looking to quit smoking. Therefore, positioning them as a healthier alternative to cigarettes can be an effective marketing strategy. In-store displays, signage, and advertising should highlight this aspect. It's also essential to remember that the promotion of nicotine products is heavily regulated, so any marketing should be in compliance with local laws.
Effective Pricing
The pricing strategy for nicotine pouches should take into consideration both the cost to the retailer and the financial demographics of the customer base. Pricing should be competitive to attract customers but also ensure a reasonable profit margin for the retailer.
Online Sales
With the growth of e-commerce, online sales might be another aspect retailers want to consider. Offering nicotine pouches for sale online could broaden the customer base and increase sales. However, this also requires careful age verification processes and understanding the regulations around shipping nicotine products.
Social Responsibility
While nicotine pouches are considered less harmful than smoking, they are not without risk. Retailers must consider their social responsibility when stocking these products. This includes refusing sale to underage individuals and providing clear health warnings to customers.
View more
Can snus/nicotine pouches replace tobacco use?
The rise of snus as an alternative to smoking tobacco is a topic that's generating considerable discussion, especially given the shift observed in countries like Sweden and Norway. In these nations, a remarkable trend has emerged: consumers are increasingly choosing snus over traditional cigarettes.
In both countries, the rise in snus use has been accompanied by a significant decrease in tobacco smoking. The turning point came in 1996 in Sweden, when snus usage exceeded cigarette consumption. A similar transition occurred in Norway by 2006, with male snus use surpassing cigarette smoking. This shift is quite noteworthy, especially considering that it took place in an environment where active promotion of snus was prohibited and health authorities discouraged smokers from using snus.
Snus' growing popularity can be attributed to several factors. One of the primary reasons is its smokeless nature. Unlike traditional tobacco products, snus doesn't require combustion and is consequently perceived as less harmful. It's also more discreet and can be used in environments where smoking isn't allowed or is socially unacceptable.
Moreover, snus provides users with a nicotine hit comparable to that of a cigarette, which can help satisfy cravings. This feature makes it an attractive option for those looking to quit smoking or reduce their tobacco intake.
View more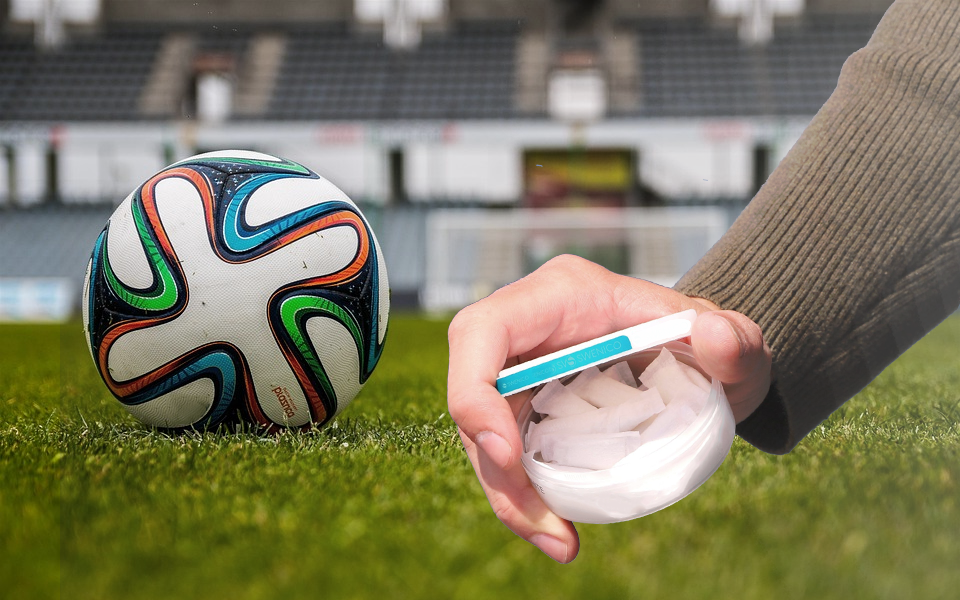 December 05, 2023
There's a new trend sweeping across the footballing world, and it has nothing to do with innovative tactics or ground-breaking training regimes. This trend is...