Wholesale I VG Bar
JM Wholesale is excited to offer retailers the chance to stock their stores with one of the best names in vaping - I Vape Great (I VG). Celebrated worldwide for their cutting-edge vaping devices and delectable e-liquids, I VG is a brand that has been consistently pushing the envelope since its inception in 2014. Their flagship flavour, Summer Blaze, first launched in the UK, has since gained international acclaim, solidifying I VG's status as a world-renowned vaping brand.
I VG's ethos of providing customers with the finest quality products is clearly demonstrated in their comprehensive product range, all available for wholesale purchase through JM Wholesale. Each product offers a distinct and unforgettable vaping experience, tailored to suit the diverse tastes and preferences of today's discerning consumers.
The Original I VG Bar, with its sleek design and compact size, has been built with the modern-day vaper in mind. Customers can easily carry this vaping device wherever they go, whether it be on a night out, to the office, or during a weekend getaway. This portable and convenient device incorporates food grade ingredients and an organic cotton wick, ensuring a safe and satisfying vaping experience.
Equally impressive is the I VG Bar Plus, a testament to I VG's commitment to continual innovation. This vaping device retains the sleek aesthetic of its predecessor but adds a larger size and a comfortable rubber grip for improved user experience. The premium finish of the I VG Bar Plus, coupled with its enhanced functionality, promises a vaping experience that your customers will absolutely love.
Another defining feature of the I VG Bar and I VG Bar Plus is their stunning monotone colour range. These devices come in a variety of stylish hues that add to their appeal, making them not only a pleasure to use, but also a trendy accessory to carry. Each colour perfectly complements the rich flavours contained within the device, creating a harmonious blend of aesthetic appeal and taste satisfaction.
The flavour profiles of I VG's products are yet another aspect that sets them apart. They offer a broad array of flavours, each carefully crafted to ensure an unparalleled taste experience. For instance, the tropical pairing of Mango and Lychee presents a fruity explosion that will transport your customers to a sun-kissed beach with every puff. The Vanilla Custard Tobacco, on the other hand, offers a fusion of creamy sweetness and a hint of rich tobacco that exudes an aura of luxury and refinement.
By choosing to stock I VG's products, you're not only providing your customers with the chance to enjoy a superior vaping experience but also aligning your business with a brand that values quality and innovation. These are values that resonate with today's consumers and will help your retail business stand out in a crowded marketplace.
Moreover, by sourcing these products through JM Wholesale, you benefit from our commitment to excellence in customer service. We strive to ensure seamless transactions, prompt delivery and a wholesale experience that is second to none. Our expert team is also available to answer any queries you may have about the I VG product range, aiding you in making informed purchasing decisions.
In conclusion, if you're a retailer looking to captivate customers with the promise of an outstanding vaping experience, then I VG's range of vaping devices and e-liquids, available through JM Wholesale, is an opportunity you can't afford to miss. They're not just products; they're a gateway to a world of rich, immersive flavours and top-notch vaping technology. I VG - A Brand that truly lives up to its promise of Vaping Greatness!
Featured
Featured
Best Selling
Price, low to high
Price, high to low
Alphabetically, A-Z
Alphabetically, Z-A
Date, new to old
Date, old to new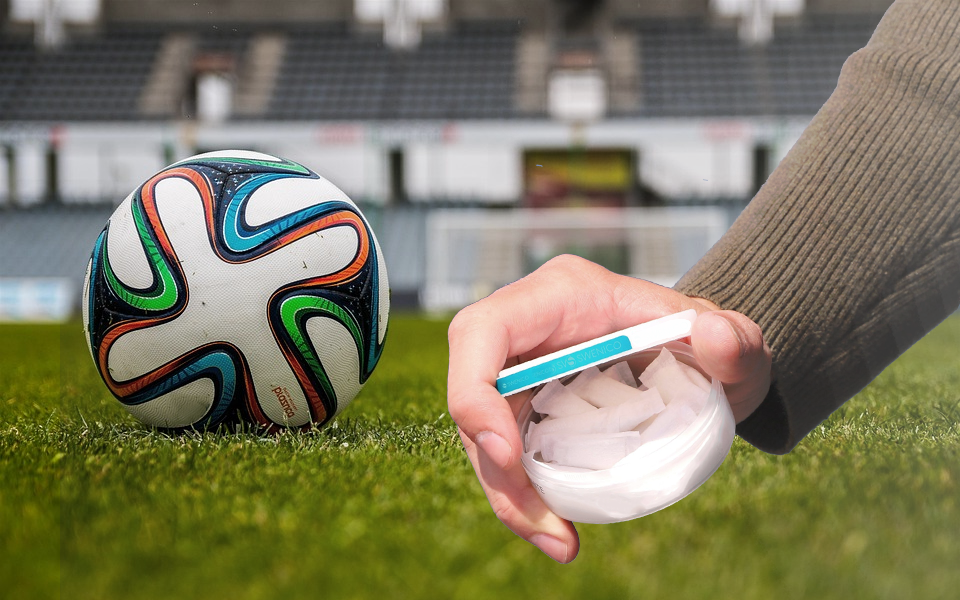 December 05, 2023
There's a new trend sweeping across the footballing world, and it has nothing to do with innovative tactics or ground-breaking training regimes. This trend is...