Wholesale Aroma King
Aroma King is a UK-based vaping business founded in 2019, making them new and innovative in the market. Aroma King has been crafting unique, high quality wholesale disposable vape kits that not only look amazing, but deliver excellent flavour quality and vape clouds each time. 
Aroma King's mission is clear: To meet the needs of vapers by giving them the most aesthetically pleasing, compact, and safe disposable vape products out there. And, to empower vapers to expect more from their devices. They do this by focusing on quality in all aspects of the product development, manufacturing, marketing and distribution. 
Disposable vape pens are now more popular than ever, largely because they do not require any hassle or expertise to set them up and use them. Any disposable you buy from Aroma King will arrive ready-to-use, in a flavour of your choice. Simply remove it from the packaging, turn it on, and get vaping. You will be blown away by the exciting, strong, potent and realistic flavours offered by Aroma King. Excited to try more than one flavour? Order disposables in bulk for your dropshipping business and try out a variety to determine what's likely to sell well.
At JM Wholesale, you can pick between 10mg and 20mg Aroma King Vape Pod Kits. Inside every vape device is a system designed for optimal airflow and taste. The flavours have been formulated to complement the batteries, wattage, and coil resistance of the Aroma King Vape Pen, which produces thick, satisfying clouds from the first puff until the last.
The Aroma King Vape Pens come in an array of eye-catching solid hues and fun gradient colourways. Every pen comes preloaded with 2ml Aroma King e-liquids, which delivers approximately 600 to 700 puffs. Choose from over 20 tasty flavours. Savour the sweetness in each puff with Blueberry Bubblegum or Iced Skittles. Enjoy each refreshing draw of Lychee Ice or dive into the tropical fruitiness of Hawaiia Pog.
Featured
Featured
Best Selling
Price, low to high
Price, high to low
Alphabetically, A-Z
Alphabetically, Z-A
Date, new to old
Date, old to new
Wholesale Aroma King Q & A
Aroma King is a company that was founded in 2019 and provides disposable vape kits to vapers. The company prides itself on delivering high quality vaping products, and makes a conscious effort to give customers quality in all aspects of the vaping experience. Aroma King currently stock disposables with JM Wholesale, which include a number of interesting flavours and two different nicotine strengths. Aroma King is a great choice for people who want to move away from cigarettes, or cut down on their nicotine intake gradually by going from 20mg to 10mg.
How do you vape with Aroma King disposables?
When you receive your Aroma King disposable vape kit, you need to open the packet and remove the pen from the inner sleeve. Then, turn the device on and hold it to your lips. Inhale in from the top of the pen and the draw activation will heat the coil, which will then turn the e-liquid into vapour. Inhale the vapour into your mouth first, then back into your lung. This is called mouth to lung vaping. Then exhale and enjoy satisfying clouds and a nice throat hit.
How long do Aroma King disposables last?
Every disposable vape kit is different. The best way to determine how long a disposable vape kit will last is to look for the puff count. The puff count is the number of puffs you can expect to get out of the vape pen. For example, 600 puffs (as is offered by Aroma King) means you can inhale and exhale up to 600 times before the disposable vape pen runs out and needs to be disposed of. However, this doesn't necessarily mean it lasts you a certain length of time, because someone who vapes once or twice a day will have a longer lasting vape pen than someone who vapes 20 times a day. So, when buying a vape pen consider how frequently you are going to use it, and this should help you to understand how long it will last you.
Is vaping with Aroma King disposables safe?
Vaping, compared to smoking traditional cigarettes, is generally considered to be less harmful due to a significantly reduced number of harmful chemicals. However, it is important to clarify that no form of smoking is entirely risk-free. Vaping involves inhaling vapor created from a liquid that contains nicotine, flavors, and other chemicals. This liquid is heated in a device commonly known as an e-cigarette or vape pen.
In the vaping world, Aroma King is a brand that has garnered recognition for its disposable vape devices. They are compliant with UK regulations, which are known to be stringent and designed to safeguard the interests and health of consumers. Aroma King's products are manufactured following these regulations, implying that their disposables are generally safe when used as intended.
What's the PG/VG blend offered by Aroma King?
The e-liquids used in Aroma King's disposables typically contain a VG/PG (Vegetable Glycerin / Propylene Glycol) blend. The PG/VG ratio offered by Aroma King for their 10mg and 20mg Disposable Vape Pod with 600 puffs is balanced at 50/50. This balance allows for a moderate vaping experience providing a satisfying throat hit while also producing substantial vapor clouds. For individuals seeking a milder throat hit and increased vapor production, a vaping kit with a higher VG level, such as 70%, might be more suitable.
How many Aroma King flavours are there?
One notable characteristic of Aroma King's range is the variety of flavours they offer. With over 20 options, the brand caters to a broad range of tastes. These include unique flavours such as mango apple pear, berry peach, monster, energy drink, cola, blueberry ice, and cool mango. This extensive array of flavours demonstrates the company's commitment to satisfying the diverse preferences of its customer base.
What is Aroma King's company history?
Aroma King was founded in 2019 with a focus on producing high-quality disposable vape kits. They have quickly gained a reputation for their dedication to enhancing the vaping experience. This commitment is reflected not only in the quality of their products but also in their customer service, which has helped them establish a strong presence in the UK vaping market.
How does Aroma King ensure the quality of its products?
As with any product, the safety of using Aroma King's disposable vape devices depends on appropriate and responsible use. It's crucial to follow the manufacturer's instructions and not to modify the device in any way. Despite the brand's compliance with regulations and standards, potential users should remember that vaping still involves exposure to nicotine, which is an addictive substance, and potential allergens in the flavourings. Users with specific health conditions, particularly respiratory issues, should consult a healthcare professional before starting to vape. It's also important to keep vape devices out of reach of children and pets.
What nicotine strengths do Aroma King disposables offer?
Aroma King offers disposable vape kits in two different nicotine strengths - 20mg and 10mg. This allows customers to choose a product that best suits their nicotine requirements.
How is Aroma King contributing to a healthier environment?
Aroma King contributes to a healthier environment by producing disposable vape pens that are recyclable. They encourage users to dispose of their used vape pens responsibly to minimise environmental impact.
What is the price range for Aroma King products?
The price range for Aroma King products varies depending on the specific product and the quantity ordered. For detailed pricing information, please visit the JM Wholesale website or contact our sales team.
Where can I purchase Aroma King wholesale products?
Aroma King products can be purchased directly from JM Wholesale, the leading supplier of Aroma King in the UK.
Does Aroma King offer any kind of warranties or guarantees on their products?
Aroma King stands behind the quality of its products. However, as they are disposable items designed for one-time use, warranties typically do not apply.
Can I sell Aroma King products in my retail store?
Yes, you can sell Aroma King products in your retail store. JM Wholesale offers competitive wholesale prices for retailers looking to stock Aroma King products.
What are the best selling Aroma King products?
The best selling Aroma King products are their disposable vape kits, particularly those in unique flavours like mango apple pear and berry peach.
What makes Aroma King different from its competitors?
Aroma King differentiates itself from competitors through its commitment to quality and variety. They offer over 20 different flavours and two distinct nicotine strengths in their disposable vape kits.
Does Aroma King offer any discounts for bulk purchases?
JM Wholesale does offer discounts for bulk purchases of Aroma King products. Please contact our sales team for more information.
How can I contact Aroma King's customer service?
You can contact Aroma King's customer service via their official website. Alternatively, as the leading supplier of Aroma King in the UK, JM Wholesale can assist with any queries.
Can Aroma King disposables be used more than once?
Aroma King disposables are designed for one-time use only. Once the e-liquid is depleted, the device should be responsibly disposed of.
Are Aroma King products compliant with UK regulations?
Yes, all Aroma King products comply with UK regulations, including TPD (Tobacco Products Directive) regulations.
How does Aroma King handle product recalls?
In the unlikely event of a product recall, Aroma King would directly communicate instructions to all affected customers.
How can I dispose of an Aroma King disposable safely?
You can dispose of an Aroma King disposable safely by following local recycling regulations. The devices are made with recyclable materials.
Can I recycle Aroma King disposables?
Yes, Aroma King disposables are made from recyclable materials. It's important to dispose of them correctly to help reduce waste.
How can I become an authorized distributor of Aroma King?
To become an authorised distributor of Aroma King, you can get in touch with JM Wholesale. We'll guide you through the necessary steps.
How does Aroma King handle shipping and delivery for wholesale orders?
JM Wholesale handles all shipping and delivery for Aroma King wholesale orders. We aim to process orders quickly and efficiently.
What is Aroma King's return policy for wholesale orders?
JM Wholesale has a specific return policy for wholesale orders. Please refer to our website or contact our customer service for more information.
How do I track my wholesale order from Aroma King?
Once your wholesale order has been dispatched, you'll receive a tracking number to monitor the delivery status.
Are Aroma King products available for international shipping?
Yes, Aroma King products are available for international shipping through JM Wholesale. For more information about shipping and customs, please contact our sales team.
What are the payment methods accepted by Aroma King?
JM Wholesale accepts various payment methods including credit/debit card payments, PayPal and bank transfers.
How can I get an update about new product launches from Aroma King?
To stay updated about new product launches from Aroma King, you can subscribe to JM Wholesale's newsletter or follow us on social media.
Does Aroma King offer private label or white label services?
Currently, Aroma King does not offer private label or white label services. They are solely focused on producing and providing high-quality disposable vape kits under the Aroma King brand.
View more
What are the flavours of your Wholesale Aroma King range?
Aroma King prides itself on supplying excellent quality flavours which include:
Jungle Juice: Let your senses embark on an extraordinary expedition with our Jungle Juice. This exhilarating blend masterfully combines a symphony of tropical fruits with an intriguing hint of wild herbs. The sweet and tangy symphony of exotic fruits greets your palate first, like a bright parrot darting through the emerald canopy. Following close behind is the wild twist of herbs, as elusive and enchanting as a tiger lurking in the undergrowth. Every puff is an adventure, a tantalizing invitation to explore the depths of the untamed wilderness in the comfort of your home.
Blueberry Pomegranate: Welcome to a fragrant orchard of delight with our Blueberry Pomegranate flavour. This carefully crafted blend harmonizes the delicate sweetness of ripe blueberries with the tart, ruby-red juice of fresh pomegranates. The blueberries bring a lush, juicy sweetness, reminiscent of warm summer days spent picking sun-ripened berries in the countryside. In contrast, the pomegranate introduces a tart sophistication, like the refreshing splash of a crisp, cool drink. This symphony of flavors is a delightful journey through an orchard, with the sun on your skin and the fragrance of ripe fruits in the air.
Peach Mango: Embark on a tasteful journey to a tropical paradise with our wholesale Aroma King Peach Mango flavour. Experience the symphony of sun-kissed, luscious peaches and exotic mangoes that gracefully dance a tango on your tongue. The peach lends a subtle, velvety sweetness, while the mango erupts with a vibrant, juicy flavour. Together, they create an immersive flavour profile that is both sweet and tangy, enveloping your senses in a tropical bliss that will whisk you away to white sand beaches and turquoise waters.
Fresh Mint: Awaken your senses with the cool, invigorating sensation of our Fresh Mint flavour. This is not merely a taste, but a full sensory experience. As you inhale, you will feel a crisp mountain breeze washing over you, each puff refreshing your senses like a brisk morning walk in a lush, dewy meadow.
The fresh mint flavour purifies the palate with its clean, sharp notes, creating a soothing experience that's as revitalizing as a plunge into a cool mountain stream. A perfect antidote to the heat of the day or a pick-me-up when you need a breath of freshness.
Pink Lemonade: Our Pink Lemonade flavour is a nostalgic journey back to lazy summer afternoons spent lounging under the sun. The first puff hits your palate with the tangy, citrus notes of freshly squeezed lemons, perfectly balanced by a hint of sweet, ripe berries.
This tantalizing sweetness takes you back to simpler times, when life's biggest decision was choosing between the swing or the slide. It's a sip of summer, a soothing, thirst-quenching blend that's perfect for relaxing and letting the world drift by.
Watermelon Ice: Imagine yourself on a sun-drenched beach, biting into a chilled slice of juicy watermelon. Our Watermelon Ice flavour captures this blissful experience in every puff.
The first inhale introduces the sweet, succulent taste of ripe watermelon, while the exhale carries a rush of icy coolness that's as refreshing as a plunge into crystal-clear waters. This infusion is the perfect way to beat the heat, transporting you to a place where the sun is always shining, the water is always cool, and the watermelons are always perfectly ripe.
Sour Apple: Unleash a playful twist on your everyday vape experience with our Sour Apple flavour. It's like biting into a tart green apple picked right from the tree on a cool, autumn morning.
A zesty explosion of tangy flavour overtakes your senses, causing your taste buds to pucker and your lips to smile. It's a mischievous flavour, a daring deviation from the ordinary that adds an intriguing complexity to the vape experience. With each puff, the bold sourness is both a challenge and an invitation, daring you to dive deeper into this adventure of taste.
Strawberry Ice Cream Tiger Blood: Unveil your inner beast with our daring Strawberry Ice Cream Tiger Blood flavour. This unique blend starts off with the indulgent sweetness of homemade strawberry ice cream. It's like a warm, summer day at the fair, the taste of ripe strawberries and creamy goodness melting on your tongue. But the journey doesn't end there. Suddenly, a fierce, mysterious hint of tiger blood cuts through the sweetness, like a predator lurking in the shadows. It's a thrilling encounter, an unexpected flavour that pounces on your palate, awakening your senses with its untamed intensity.
Pineapple: Welcome to a taste so authentic, you'll be looking for the palm trees. Our Pineapple flavour takes you straight to the tropics, where sun-kissed fruits hang heavily from lush, green canopies.
Each puff delivers the ripe sweetness of freshly cut pineapple, an explosion of juiciness that will make your taste buds dance. This is not just a flavour - it's a vacation. Close your eyes and let the taste transport you to golden sands, shimmering waters, and the intoxicating sweetness of tropical fruits. It's paradise in your pocket.
Red Apple Ice: Immerse yourself in the winter's embrace with our Red Apple Ice flavour. It's like biting into a frost-kissed apple plucked straight from a snowy orchard. Crisp, sweet notes of ripe apple serenade your senses, trailed by a whisper of icy coolness that tingles on your tongue. The delightful contrast of warm sweetness and icy chill creates an intriguing dance of flavours that will make you yearn for cosy winter evenings. It's a breath-taking winter landscape, captured in a timeless vape.
White Peach Razz: Lose yourself in a delicate symphony of flavours with our White Peach Razz. This intricate fusion weaves together the velvety sweetness of white peach and the tangy undertones of ripe raspberries. The white peach caresses your palate with its soft, sophisticated sweetness, reminiscent of a serene, summer sunrise.
As this tranquillity unfolds, the raspberry introduces a tangy twist, like a splash of vibrant colour in a delicate painting. Together, they deliver a soft, sophisticated burst of sweetness that is a testament to the art of refined flavour blending.
Blackcurrant Menthol: Embrace the invigorating rush of our Blackcurrant Menthol flavour. It's a bold meeting of opposites, where the dark, rich notes of ripe blackcurrant meet the frosty chill of pure menthol.
The blackcurrant leads the way, its sweet, bracing flavour flooding your senses like a wave of bold refreshment. Following closely is the frosty menthol, creating a bright, icy undercurrent that lifts the blackcurrant to new heights. This invigorating blend is an exciting adventure of flavours, sure to awaken your senses and revitalize your palate.
Blueberry Raspberry: Embark on a beautiful journey of flavours with our Blueberry Raspberry blend. It's a sweet and tangy duet of sun-ripened blueberries and raspberries, a true berry-lover's dream come true. The ripe blueberries lend a lush, sweet base, like a gentle serenade under the summer sky.
Dancing around this melody is the vibrant tanginess of raspberries, adding a playful layer of complexity to the blend. Together, these berries create a flavourful symphony, captivating your senses with their harmonious rhythm.
Blueberry Bubblegum: Indulge in the sweet nostalgia of our Blueberry Bubblegum flavour. This playful twist on a classic flavour bursts with the familiar sweetness of blueberry bubblegum, taking you on a delightful journey down memory lane. It's like unwrapping a piece of bubblegum on a carefree, summer day - the bright, juicy flavour of ripe blueberries, wrapped in the sugary goodness of classic bubblegum. Each puff is a celebration of youth and joy, a flavour so enticing that it'll have you blowing vape clouds like bubbles.
Blueberry Sour Raspberry: Challenge your senses with our Blueberry Sour Raspberry flavour. This thrilling blend begins with the familiar sweetness of ripe blueberries - a taste as comforting as a summer day. But just as you settle into the comfort, an unexpected tart pop of raspberry bursts onto the scene, as surprising as a sudden summer shower. This blend of sweet and sour keeps your taste buds guessing, creating an exciting dynamic that's as unpredictable as it is delicious.
Unicorn Shake: Step into a world of enchantment with our Unicorn Shake flavour. Immerse your senses in a mystical blend of creamy vanilla and a secretive mix of ripe, juicy fruits. Each puff is a taste of the elusive and the magical, a sensation as captivating as the shimmer of a unicorn's horn in the moonlight. Its elusive flavour profile is a dance of flavours, a magical journey through whimsical clouds of creamy vanilla and bursts of fruity delights. It's a trip into a fantasy, a taste of the extraordinary in the everyday.
Apple Peach Pear: Relish in a perfect ménage à trois of fruits with our Apple Peach Pear blend. The tart crispness of fresh apples, the succulent sweetness of ripe peaches, and the subtle, refined taste of crisp pears combine in a lush, complex flavor profile. Each fruit contributes its unique character, creating a harmonious blend that's as refreshing as a leisurely stroll through a sun-dappled orchard. It's a symphony of flavours, a composition as intricate and satisfying as nature itself.
Strawberry Watermelon Bubblegum: Prepare for a taste rollercoaster with our Strawberry Watermelon Bubblegum blend. It's a ride that begins with the classic sweetness of ripe strawberries and juicy watermelon, a flavour duo as exhilarating as the first steep drop. But just when you think you've reached the end, a twist of bubblegum fun sends you spiralling again, its sweet, playful flavour tickling your senses like a loop-the-loop. It's a thrill, a rush, an infusion that will leave your taste buds buzzing with excitement.
Peach Blueberry Candy: Indulge your sweet tooth with our Peach Blueberry Candy flavour. This delightful blend features ripe peaches and juicy blueberries, their natural sweetness amplified by a playful touch of candy. It's like opening a bag of fruity candies on a warm, lazy day - a sugary sensation that dances on your tongue, mingling with the succulent flavours of sun-ripened fruits. It's a treat, a delightful indulgence that will have you reaching for your vape again and again.
Grape Drank: Immerse yourself in the pulse of the night with our Grape Drank flavour. This club-inspired blend captures the electrifying atmosphere of a night out, with the sweet flavour of ripe grapes infused with a secretive mix as captivating as a thumping bassline. Each puff is a sip of the night, a taste of the excitement, the laughter, the energy. Let the rhythm guide you, let the flavour transport you. It's the spirit of the night, captured in a vape.
Mr Blue: Discover a mystery wrapped in an enigma with our Mr Blue flavour. This bold, mysterious blend delivers a unique, potent punch of flavours, an enigma only known to those who dare to try. Each puff unveils another layer of the mystery, a new twist in the tale. It's a secret shared in whispers, a flavour experienced in silent appreciation. With Mr Blue, you're not just vaping - you're part of a clandestine club.
Mango Passion Fruit: Lose yourself in the rhythm of the tropics with our Mango Passion Fruit flavour. The sultry sweetness of ripe mangoes mingles with the tart temptation of passion fruit, a dance as intoxicating as a Caribbean beat. Each puff is a step into the exotic, a flavour as vibrant as the colours of a tropical sunset. The sweet, lush mango leads the dance, followed by the tangy twist of passion fruit, creating a blend that will have your taste buds swaying to the rhythm of a tropical getaway.
View more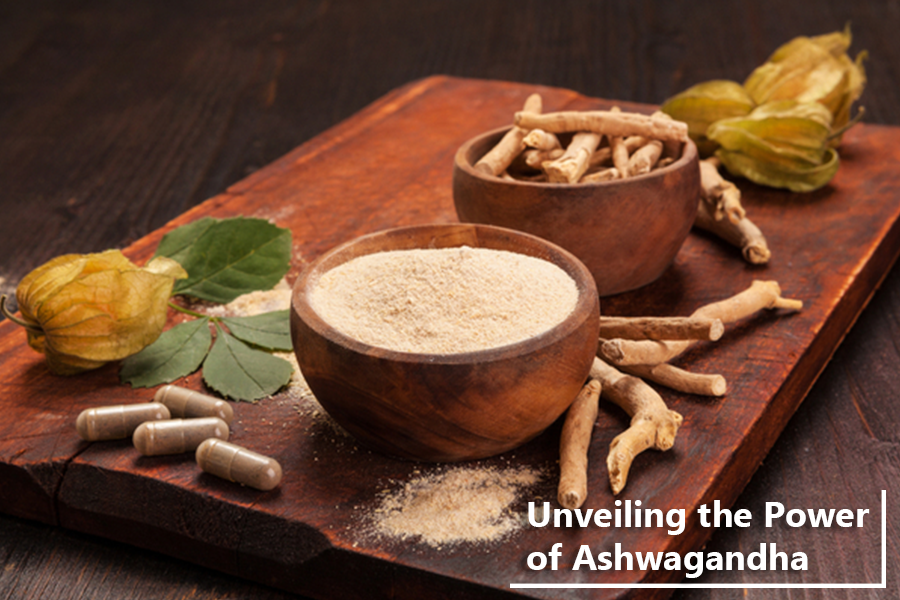 December 01, 2023
       Written By Christian Jones - Content Executive at JM Wholesale  Explore Our Extensive Range Of Nootropics! Have you been feeling overwhelmed and stressed...