Wholesale Terpenes
Wholesale Terpenes Supplier, Buy Bulk Cannabis Terpenes Today
Terpenes represent a diverse class of naturally occurring chemical compounds that are chiefly responsible for the unique aroma and flavour characteristics of a wide array of plants, fruits, and even cannabis. These versatile compounds can be added directly to oils, e-liquids, and resins, offering an enhanced sensory experience. Their increasing popularity is particularly noted among the DIY enthusiasts who delight in creating bespoke blends of oils and CBD-infused products, tailoring the therapeutic and aromatic profiles to their preference.
Within our extensive catalogue, we proudly feature a collection of terpenes from the esteemed manufacturer, Purple Dank. Known for their unwavering commitment to quality and purity, Purple Dank offers a range of distinct flavour profiles to cater to varying palates. From the tropical and luscious notes of Mango Kush to the rich and complex nuances of Girl Scout Cookies, the exploration of these profiles offers an immersive journey through the world of terpenes. This natural product is pure, free from contaminants, and meticulously crafted to maintain the highest quality standards, making it the perfect choice for your discerning customers.
Recognising the value of flexibility in business transactions, we enforce no minimum order value, making our products accessible regardless of your business size. We also offer next-day delivery to mainland UK addresses, ensuring a seamless and prompt service that aligns with your business needs. For larger orders, we present our Flexi Finance option - a flexible payment scheme that enables you to spread the cost of your order over 12 manageable monthly instalments, easing any financial strain and facilitating smoother business operations.
In addition to our impressive range of terpenes, we stock a comprehensive selection of CBD products that cater to diverse consumer preferences. From user-friendly disposable vapes and pens for those seeking convenience, to delectable gummies and jellies that make wellness a delightful experience, our wholesale items encompass a broad spectrum of CBD solutions. Feel free to browse our curated list of wholesale items to find the perfect addition to your stock, enhancing your offerings, and satisfying your customers' evolving needs.
View CBD Lab Reports Here: https://www.dropbox.com/sh/1qogsuwbpvo58ma/AAAgq40lVXbO3xehDSLn7LOma?dl=0
Featured
Featured
Best Selling
Price, low to high
Price, high to low
Alphabetically, A-Z
Alphabetically, Z-A
Date, new to old
Date, old to new
Wholesale Terpenes Q & A
What are the main types of terpenes?
There are over 20,000 terpenes in existence, with more than 110 found in the cannabis plant alone. Some of the more common types include Myrcene (found in mangoes, thyme, and lemongrass), Pinene (found in pine trees and rosemary), Limonene (found in citrus fruits), and Linalool (found in lavender). Each terpene has its own unique set of potential benefits and aromas.
How are terpenes extracted from plants?
Terpenes are typically extracted from plants through a process called steam distillation, which involves passing steam through plant material to vaporise the volatile compounds, including terpenes. The vapor is then condensed, and the essential oil (containing the terpenes) is separated from the water. Another common method is cold pressing, typically used for citrus peels.
How do terpenes interact with cannabinoids in the body?
Terpenes can modulate the effects of cannabinoids, compounds found in cannabis like THC and CBD, in what's known as the entourage effect. Some terpenes may enhance the absorption of cannabinoids, modify their psychoactive effects, or influence their therapeutic effects. However, this interaction is complex and not yet fully understood.
What are the potential benefits of terpenes?
Terpenes have been studied for a variety of potential therapeutic benefits. Some have demonstrated anti-inflammatory, analgesic, or even anti-anxiety properties. For example, Myrcene may have sedative effects, while Limonene is associated with elevated mood and stress relief. However, more research is needed to fully understand these effects in humans.
Can terpenes be used in food and drinks?
Absolutely. Terpenes contribute significantly to the aroma and flavour of many foods and drinks. In fact, the food and beverage industry often uses extracted terpenes to enhance or create specific flavours and aromas. However, they should be used in moderation as they are potent compounds.
Can terpenes cause any side effects?
Generally, terpenes are considered safe, especially when consumed as part of a balanced diet. However, in concentrated forms, they can cause side effects like skin irritation or allergic reactions in sensitive individuals. As with any supplement, it's advisable to consult a healthcare provider before starting a regimen.
How are terpenes used in the perfume industry?
Terpenes are the aromatic compounds that make up the largest group of plant essential oils. They are key ingredients in the perfume industry, where they are used to create a wide variety of scents. For instance, Limonene is commonly used for its citrusy fragrance, Linalool for its floral scent, and Pinene for its fresh, pine-like aroma.
What are the environmental benefits of terpenes in biofuels?
Terpenes have shown promise in the biofuels industry as a renewable energy source. They are carbon-neutral, meaning they don't add additional carbon dioxide to the atmosphere, making them environmentally friendly. Moreover, terpenes like pinene and limonene are abundant and can be obtained from biomass waste, making terpene-based biofuels a sustainable alternative to fossil fuels.
How do terpenes contribute to the entourage effect in cannabis?
The entourage effect suggests that the compounds in cannabis, including terpenes and cannabinoids, work together synergistically to enhance the therapeutic effects of the plant. Some terpenes may enhance the absorption of cannabinoids, modify their psychoactive effects, or influence their therapeutic properties. However, more research is needed to fully understand these interactions.
How does the concentration of terpenes affect their function?
The concentration of terpenes can significantly influence their therapeutic effects. Low concentrations of certain terpenes might be insufficient to elicit a response, while higher concentrations could have more pronounced effects. Moreover, certain terpenes may have different effects at different concentrations. However, high concentrations of terpenes can also cause adverse effects, so they should be used judiciously.
What research is being conducted on the medicinal properties of terpenes?
There's a growing body of research investigating the medicinal properties of terpenes. Some studies suggest that terpenes may have anti-inflammatory, analgesic, antimicrobial, and even anticancer properties. Other studies are exploring their potential in managing conditions like anxiety, depression, and neurodegenerative disorders. However, many of these studies are preliminary, and more research is needed to establish these effects in clinical settings.
Can terpenes interact with other medications?
Terpenes can potentially interact with certain medications, altering their absorption, metabolism, or excretion. For instance, some terpenes may inhibit cytochrome P450 enzymes, which play a crucial role in drug metabolism. Therefore, individuals on medication should consult a healthcare provider before starting a terpene regimen.
Are there any risks associated with the use of terpenes?
While terpenes are generally considered safe, especially when consumed as part of a normal diet, they can cause adverse effects in certain situations. Some people may be allergic to specific terpenes and experience allergic reactions. In concentrated forms, certain terpenes may cause skin irritation, especially when applied topically without a carrier oil. As with any supplement, it's always best to consult a healthcare provider before starting a terpene regimen.
Are terpenes used in cosmetics?
Yes, terpenes are often used in cosmetics for their fragrant properties and potential skin benefits. Some terpenes have antimicrobial properties, making them beneficial in products like cleansers and toners. Others, like linalool, have calming properties and are used in relaxation-inducing products. However, because they are potent, they should be used in moderation and preferably diluted in a carrier oil.
How do I choose a terpene product?
Choosing a terpene product depends on your specific needs and preferences. Consider the source of the terpenes, whether they are naturally derived or synthetically produced, and the concentration of the terpenes. Also, ensure the product has been tested for purity and safety. If you're using terpenes for therapeutic purposes, you might want to consult a healthcare provider or a certified aromatherapist.
Can terpenes be used in pet products?
Yes, terpenes are used in pet products, particularly in those designed for calming and soothing effects. However, it's important to note that pets are more sensitive to terpenes and essential oils than humans, so they should be used in much lower concentrations. Always consult with a veterinarian before introducing terpenes into your pet's regimen.
How does terpene production vary among different strains of hemp?
Different strains of cannabis can have distinct terpene profiles, affecting their aroma, flavour, and potential therapeutic effects. This variation is due to differences in the plant's genetics, growing conditions, and maturity at the time of harvest. For example, some strains may have high levels of Myrcene, known for its earthy aroma, while others might be rich in Limonene, contributing a citrusy note.
Can terpenes be used in skincare products?
Yes, terpenes are used in skincare products due to their potential benefits for the skin. Some terpenes exhibit antimicrobial and anti-inflammatory properties, which may be beneficial for conditions like acne or eczema. Others, such as Linalool, have calming effects and may soothe irritated skin. However, because terpenes are potent, they should be used in moderate amounts and preferably diluted in a carrier oil.
Are there any regulations concerning the use of terpenes in products?
In the UK, the use of terpenes in products is regulated by agencies like the Food Standards Agency (FSA) and the European Food Safety Authority (EFSA). For food and beverage products, the terpenes used must be considered safe for consumption and fall within established guidelines. For cosmetic products, the European Cosmetics Regulation ensures that terpenes and other ingredients do not harm human health when used under normal conditions.
How do I store terpene products?
Terpenes should be stored in airtight containers to prevent oxidation and degradation. They should also be kept out of direct sunlight and stored in a cool, dark place. If stored properly, terpene products can last for a long time without losing their potency or aromatic qualities.
Are there any contraindications for using terpenes?
While terpenes are generally considered safe, there may be contraindications for individuals with certain medical conditions or for those taking specific medications. For instance, certain terpenes may lower blood pressure, so they should be used cautiously by those with hypotension. As always, it's recommended to consult a healthcare provider before starting a regimen with terpenes.
How are terpenes used in traditional medicine?
Terpenes have been used in traditional medicine for centuries due to their potential therapeutic properties. In aromatherapy, essential oils rich in terpenes are used for their calming, uplifting, or pain-relieving effects. In Ayurveda and Traditional Chinese Medicine, plant herbs high in terpenes are used to treat a variety of ailments, from digestive issues to respiratory conditions.
How do I use terpenes for aromatherapy?
Terpenes are the primary constituents of essential oils, which are commonly used in aromatherapy. Depending on the oil, they can be diffused into the air, inhaled directly, added to a bath, or diluted with a carrier oil and applied to the skin. Always follow the manufacturer's guidelines or consult with a professional aromatherapist.
How do terpenes influence the flavour of foods?
Terpenes play a crucial role in the organoleptic properties of foods and beverages. They contribute to the characteristic aromas and flavours of various fruits, herbs, and spices. For instance, the zesty flavour of citrus fruits is largely due to the terpene Limonene, while the distinct piney aroma of rosemary comes from Pinene.
Can terpenes be synthetically produced?
Yes, terpenes can be synthetically produced through chemical synthesis in a laboratory. However, synthetic terpenes are not identical to natural terpenes, as they may lack minor components present in the natural form, which could contribute to the overall effect of the compound. Synthetic terpenes are typically used in fragrances, flavours, and pharmaceuticals.
Can terpenes help with anxiety or stress?
Some research suggests that certain terpenes may have anti-anxiety or stress-relieving effects. For instance, Linalool, which is found in lavender, has been used in aromatherapy for its calming effects. Similarly, Limonene has been associated with elevated mood and stress relief. More research is needed to establish these effects clinically.
What do terpenes in CBD oil do?
The main role of terpenes is in adding aroma to plants. This includes cannabis. Terpenes can give CBD a richer scent and flavour. It may also, however, improve the effectiveness of your CBD in general when it is used for relaxation and pain relief. There is also some anecdotal evidence that it may make your uptake of CBD oil more effective by allowing it to reach the bloodstream more quickly.
Is CBD better with terpenes?
There is something called the entourage effect, which essentially means that when different compounds of the cannabis plant are able to work together, they are more effective than when CBD is isolated and has to work on its own. A CBD product that includes terpenes should lead to an enhanced response.
Is buying terpenes illegal?
In the UK, it is THC that would make a hemp product illegal. Provided that the THC has been removed or is close to non-existent, all of the other cannabis compounds are OK. That includes CBD, and it includes terpenes. You can buy it freely in wholesale volumes at discounted prices and you can resell it to consumers. They don't have to worry about it showing up in a drug test.
Can you buy terpenes in the UK?
If you buy full or broad spectrum CBD products in the UK, they will include all or most of the compounds of the cannabis plant, including terpenes. Provided that there is no THC, these products are perfectly legal. You may also be able to buy terpenes on their own to create your own blends. A wide range of CBD products with terpenes are available wholesale, all meeting the UK's regulatory standards.
What company makes the best terpenes?
We only stock the highest-quality wholesale terpenes products from some of the leading manufacturers in the UK. This includes products from UK Flavour and Plant of Life. Plant of Life alone has a wide range of different flavours so everyone can enjoy their preferred taste.
View more
Evolution of Terpenes: A Deep Dive
At the heart of the aromas and flavours that make each strain of cannabis unique and each lavender field individually scented lie terpenes, a group of aromatic organic hydrocarbons. Terpenes aren't just confined to the plant kingdom either; they have permeated nearly every aspect of our lives. They are the unsung heroes behind your favourite perfume, the secret ingredient in traditional medicines, and the key to the future of green chemistry.
Terpenes, as we understand them today, are a family of molecules produced by a vast array of organisms, but primarily by plants, as secondary metabolites - compounds not directly involved in growth, development, or reproduction but often associated with a variety of other functions. Their intricate structures, broad diversity, and myriad uses make them fascinating subjects for scientific research.
The roots of our understanding of terpenes can be traced back to the 19th century, when scientific curiosity turned to the analysis of essential oils. These extracts were so named because they were thought to represent the 'essence' of a plant's odour and flavour.
In the late 1800s, Otto Wallach, a German chemist, delved into the chemical structure of these essential oils and found that they were made up of a new class of compounds, which he dubbed "terpenes", from the Latin 'terebinth'; a tree yielding resinous substances. Wallach's pioneering work on terpenes, which established that they are hydrocarbons built up from a common unit - isoprene - won him the Nobel Prize in Chemistry in 1910.
While Wallach's work laid the foundations, the true complexity and diversity of terpenes were yet to be unravelled. This task fell to another cohort of chemists, including the likes of Sir Robert Robinson and Leopold Ruzicka.
Ruzicka's work in the early 20th century, built on Wallach's principles and determined that terpenes could be classified based on the number of isoprene units they contained, leading to the definition of monoterpenes (two isoprene units), sesquiterpenes (three isoprene units), diterpenes (four isoprene units), and so on.
Sir Robert Robinson, a British organic chemist, applied his ground-breaking research on the structure of organic molecules to terpenes. His work helped elucidate the structure of complex terpenes, notably the stereochemistry of squalene, a triterpene. For his significant contributions to organic chemistry, including his work on terpenes, Robinson was awarded the Nobel Prize in Chemistry in 1947.
Terpenes have long been recognized in traditional medicines across cultures. Their therapeutic potential is well-documented, from the anti-malarial properties of the sesquiterpene artemisinin, derived from the sweet wormwood plant, to the calming effects of the monoterpene linalool, found in lavender.
In modern medicine, the role of terpenes is equally crucial. For example, the diterpene taxol, derived from the Pacific yew tree, is a potent anticancer agent used in chemotherapy treatments. Paclitaxel, as it's clinically known, revolutionised the treatment of various forms of cancer, including ovarian and breast cancers.
The 21st century has seen an explosion in our understanding of terpenes, driven by advances in genomics and biotechnology. These tools have enabled scientists to manipulate the pathways of terpene synthesis, leading to applications in a variety of fields, from pharmaceuticals to biofuels.
In the pharmaceutical industry, biotechnological methods are used to manufacture terpenes at scale. For instance, researchers have engineered yeast to produce artemisinin, replacing the traditional extraction from sweet wormwood plants, which can be expensive and inefficient.
Moreover, terpenes have found a place in the burgeoning field of biofuels. Companies are genetically engineering algae to produce high levels of specific terpenes that can serve as environmentally-friendly, renewable sources of energy.
In recent years, the spotlight has been on terpenes in the cannabis industry. There has been growing interest in the therapeutic potential of these compounds beyond THC and CBD. With over 200 terpenes identified in cannabis, each strain possesses its unique 'terpene profile', contributing not just to its distinct aroma and taste but also to its therapeutic effects.
The history of terpenes is a testament to scientific curiosity, interdisciplinary collaboration, and innovation. These ubiquitous compounds, once just a curiosity in the world of natural products chemistry, have proven to be integral to numerous aspects of our lives, from medicine and perfumery to biotechnology and renewable energy.
As we move further into the 21st century, terpenes will continue to be at the forefront of scientific research. Understanding their complex chemistry, mechanisms of action, and potential applications will continue to unravel new possibilities in green chemistry, medicine, and beyond.
With nearly 200 years of research behind us, we're only just beginning to scratch the surface of what terpenes can offer. They remain a vibrant and exciting field of study, and their history continues to be written with each new discovery. Who knows what the future holds for these versatile compounds?
View more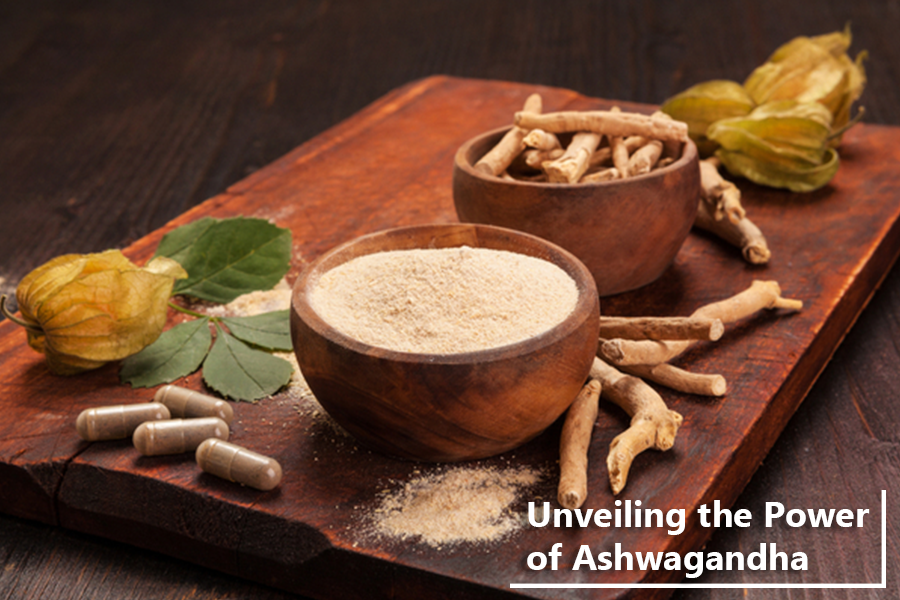 December 01, 2023
       Written By Christian Jones - Content Executive at JM Wholesale  Explore Our Extensive Range Of Nootropics! Have you been feeling overwhelmed and stressed...