Wholesale Endoca
Endoca, a reputable brand committed to crafting the finest and purest quality hemp products, is singularly focused on the development of CBD products. By targeting the human Endocannabinoid system, they believe they can aid numerous individuals worldwide in restoring their internal balance. With thorough research, rigorous third-party testing, and utilisation of organic hemp via sophisticated Co2 extraction methods, Endoca tirelessly strives to ensure their products retain high quality whilst maintaining accessibility across the globe.
An exploration of JM Wholesale's store will introduce you to Endoca's distinctive array of CBD products. This variety spans from skincare solutions to oils and edibles that have garnered considerable popularity amongst customers due to Endoca's steadfast commitment to quality. Browse our selection and discover a range of products thoughtfully curated to embody the heart of Endoca's dedication to purity, quality, and accessibility in the CBD industry.
Featured
Featured
Best Selling
Price, low to high
Price, high to low
Alphabetically, A-Z
Alphabetically, Z-A
Date, new to old
Date, old to new
Wholesale Endoca Q & A
What Sets Endoca CBD Products Apart for My Business?
As a business looking to provide top-tier CBD products, Endoca's brand commitment to quality, patient safety, and organic farming practices offers a unique proposition. With a pharmaceutical-compliant factory and a global presence, investing in wholesale Endoca CBD products can provide your business with a cutting-edge in the market.
How Can My Business Start Offering Endoca CBD Products?
Partnering with JM Wholesale for Endoca CBD products is a streamlined process. Simply create an account and start shopping! We'll guide you through the application, discuss the specific needs of your business, and ensure you have everything you need to successfully offer Endoca CBD products to your customers.
Are There Exclusive Wholesale Pricing Options for Endoca CBD Products?
Absolutely! We at JM Wholesale offer exclusive pricing options tailored to the needs and scale of your business. Whether you're a small local shop or a larger retail chain, our wholesale purchasing options are designed to provide you with competitive prices that enhance your profit margins.
What Support Does JM Wholesale Provide for Retailers of Endoca CBD Products?
As your wholesale partner, we offer continuous support to help your business thrive with Endoca CBD products. From educating your team about the products to marketing assistance and prompt delivery services, we ensure you have the tools and resources necessary to succeed in the CBD market.
How Can I Ensure That Endoca CBD Products Align with My Business's Ethical Standards?
Endoca's mission aligns with a vision of environmental stewardship, patient welfare, and organic agricultural practices. By choosing to carry Endoca CBD products, you're aligning your business with a brand that stands for integrity and sustainability. We at JM Wholesale are committed to upholding these values, and we are here to address any specific questions or concerns you may have about the products and practices.
View more
Understanding the Story & Appeal of Endoca: A Guide for Businesses
Endoca is more than just a brand; it's a movement, a revolution in healthcare, and a vision that aims to shift the paradigm of modern medicine towards a more sustainable and natural path. Born from the inspiration and passion of a Danish geneticist, this global phenomenon is not only changing lives but also altering the way we perceive and approach healthcare.
The genesis of Endoca dates back to the founder's experiences in the Zulu region of Africa. While working on a project aimed at extending the lifespan of AIDS sufferers, the realization struck that traditional pharmaceutical methods were often making things worse rather than better. These observations were not simply dismissed but led to a profound journey of discovery, sparking a desire to find alternative solutions that would restore health and vitality without debilitating side effects.
In seeking answers, the founder stumbled upon the seemingly miraculous effects of correct nutrition and the astounding benefits of the cannabis plant. This wasn't an isolated finding, as similar testimonials were being championed by advocates on the streets of the USA. People were clamoring for the legalization of cannabis, attributing it to overcoming AIDS and other serious ailments.
The focus for the founder became hemp, a variety of cannabis that contains little-to-no THC, thus legally growable in Europe since 1997. The potential of CBD, a cannabinoid found in hemp, was particularly intriguing, with studies demonstrating its promising results on epilepsy patients dating back to 1982.
The process of breeding a variety of hemp rich in CBD while retaining all the other macromolecules found in the original hemp plant became the foundation of a life-changing initiative. The decision was not just to grow and research hemp but to change the world's perspective on cannabis, making non-psychoactive cannabinoids accessible online.
Endoca came into existence in 2010 with two hectares of hemp and a small high-tech lab, all built from scratch. The name itself, drawn from the endocannabinoid system, reflects a deep connection to a largely unexplored aspect of science and medicine directly linked to cannabinoids.
From its humble beginnings, Endoca evolved into a global presence, growing over 1000 hectares of organic land and establishing a factory that adheres to pharmaceutical standards. Patient safety remains paramount, but the mission has expanded to make CBD available and affordable worldwide without sacrificing quality.
Endoca's growth isn't just in scale but also in influence, as it now assists local farmers by providing the knowledge, means, and equipment to grow hemp. The goal is to transform millions of acres of non-organic land into organic, thus making a substantial positive impact on global pollution. The efforts are not only for today but for a better future, where CBD will be as common in households as salt and garlic.
Endoca's journey, from its African inspiration to its vision for 2030, is a testament to the transformative power of a single idea fueled by compassion, innovation, and determination. It's a story that not only resonates with those in need of healing but also with those who believe in the potential of nature to provide solutions to some of our most pressing challenges.
For wholesalers like JM Wholesale, Endoca represents a brand filled with integrity, quality, and a vision that transcends mere commerce. It's an opportunity to be part of a movement that aligns with human rights, environmental stewardship, and the genuine welfare of patients worldwide.
Today, Endoca stands as a beacon for what can be achieved when conviction meets innovation. Its legacy is not simply in the products it offers but in the lives it has touched, the minds it has opened, and the future it seeks to create. It's a story of humanity, vision, and an unrelenting belief in the power of plant medicine. It's a story that continues to unfold, inspiring and healing, one drop of CBD oil at a time.
View more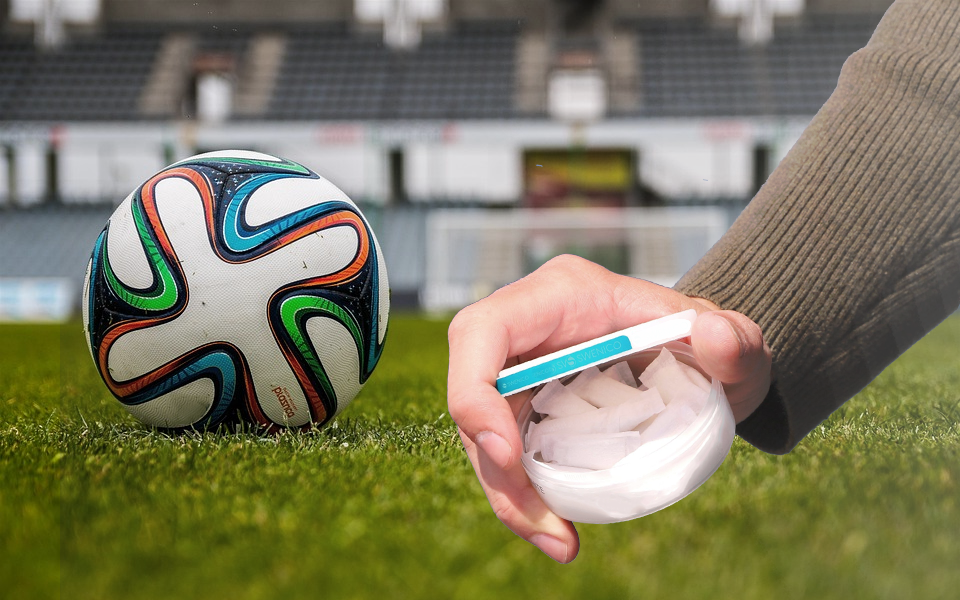 December 05, 2023
There's a new trend sweeping across the footballing world, and it has nothing to do with innovative tactics or ground-breaking training regimes. This trend is...