Wholesale CBD Patches
Welcome to JM Wholesale's comprehensive range of wholesale CBD patches. Specially for the UK market, our wholesale CBD patches are the perfect solution for those seeking to benefit from CBD in a straightforward and efficient manner.
Our CBD patches offer a unique and innovative way of administering CBD. Unlike traditional methods such as oral tinctures, edibles, or vaping, CBD patches provide a slow and steady release of CBD into your bloodstream through your skin. This method, known as transdermal delivery, ensures a consistent dose of CBD is absorbed over a longer period, maximising its benefits while reducing potential side effects.
We understand that every individual's CBD requirements are unique, which is why we offer CBD patches in various strengths and sizes. From low-dose patches ideal for CBD newcomers to high-strength options for experienced users, we're confident you'll find the perfect match to suit your customers' wellness goals.
Our selection comprises of both full-spectrum and broad-spectrum CBD patches. Full-spectrum patches offer a complete profile of cannabinoids, including trace amounts of THC (0.2% or less in accordance with UK law), terpenes, and flavonoids, promoting what's often referred to as the 'entourage effect'. This is the synergistic interaction of hemp compounds that's believed to enhance the overall beneficial effects of CBD. For those who prefer to avoid THC entirely, we have broad-spectrum patches, which contain all the cannabinoids and terpenes of the hemp plant except THC.
The CBD patches we offer at JM Wholesale are sourced from reputable manufacturers who follow stringent quality control procedures. The hemp used is often organically grown, non-GMO, and pesticide-free, ensuring the purest and most potent CBD extract. We value transparency and confidence in what you're buying, and each product comes with a Certificate of Analysis (COA) confirming its CBD content and purity.
Moreover, we understand that convenience is a crucial aspect of any health and wellness routine. That's why our CBD patches are designed to be easy to apply, discreet, and comfortable to wear. Whether you're at home, at work, or on the go, our CBD patches offer a hassle-free way to incorporate the benefits of CBD into your everyday life.
In addition to individual wellness, we recognise that our activities have a broader impact. We're committed to promoting sustainability and ethical practices. From sourcing to packaging, we strive to minimise our environmental footprint and contribute positively to communities around the world.
With JM Wholesale, you can expect a service that extends beyond product provision. We strive to deliver exceptional customer service, and our knowledgeable team is always on hand to assist you in making informed decisions about your CBD needs.
Browse our impressive selection of wholesale CBD patches today and discover the simplicity and effectiveness of transdermal CBD. Whether you're a retailer looking to expand your CBD offerings or an individual seeking a reliable, wholesale source of premium CBD patches, JM Wholesale is your go-to partner. Trust us for consistent, high-quality products that your customers will love, or that will enhance your personal wellness journey.
Embrace the benefits of CBD and step into a new realm of wellbeing with JM Wholesale's wholesale CBD patches – a modern, effective and convenient approach to holistic wellness.
Featured
Featured
Best Selling
Price, low to high
Price, high to low
Alphabetically, A-Z
Alphabetically, Z-A
Date, new to old
Date, old to new
Wholesale CBD Patches Q & A
What is a CBD patch?
A CBD patch is a type of product that delivers CBD through the skin. The patch is designed to release a slow, steady dosage over time, offering a consistent and convenient way to incorporate CBD into your wellness routine.
How does a CBD patch work?
A CBD patch works by adhering to your skin and slowly releasing CBD through the skin into your bloodstream. This method of absorption is called transdermal delivery, which bypasses the digestive system, resulting in a more efficient absorption of CBD.
How do I use a CBD patch?
To use a CBD patch, simply apply it to a clean, dry area of your skin, such as your inner wrist or hip. The patch then releases CBD gradually over a set period, often 24 hours.
Can CBD patches help with pain?
While scientific research is ongoing, some studies suggest that CBD may have potential pain-relieving properties. Please consult with a healthcare professional before starting any new treatment regime.
Are there any side effects of using a CBD patch?
CBD is generally well tolerated and considered safe. However, rarely people may experience side effects like dry mouth, fatigue, or changes in appetite.
Will CBD patches make me high?
No! CBD patches won't make you high. CBD is a non-psychoactive compound, meaning it doesn't have the mind-altering effects associated with THC, the compound responsible for the 'high' in marijuana.
How long does a CBD patch last?
Most CBD patches are designed to last anywhere from 24 to 96 hours. The duration of effects depends on the patch's strength and your individual absorption rate.
What's the difference between full-spectrum and broad-spectrum CBD patches?
Full-spectrum CBD patches contain all cannabinoids found in the hemp plant, including THC in trace amounts (0.2% or less), while broad-spectrum patches contain all cannabinoids and terpenes except THC.
Are CBD patches legal in the UK?
Yes, CBD patches are legal in the UK as long as they contain no more than 0.2% THC, which is the legal limit.
Can I use CBD patches alongside other medications?
While CBD is generally safe, it can interact with certain medications. If you're taking any other medication, it's essential to consult with a healthcare professional before using CBD.
Can I wear a CBD patch while bathing or swimming?
Yes, most CBD patches are water-resistant and should stay put during showering or swimming. However, prolonged exposure to water may affect the patch's adhesion.
Can I cut a CBD patch in half?
CBD patches should not be cut in half as it can compromise the technology used to control the release of CBD.
Will CBD patches show up on a drug test?
Drug tests generally screen for THC, not CBD. However, full-spectrum CBD products contain trace amounts of THC, which could potentially result in a positive test.
Where should I store my CBD patches?
CBD patches should be stored in a cool, dry place away from direct sunlight to preserve their effectiveness.
Can anyone use CBD patches?
Most adults can use CBD patches. However, pregnant or breastfeeding individuals, people with certain medical conditions, or those on medication should consult with a healthcare professional before using CBD.
Do CBD patches have an expiration date?
Yes, like most health and wellness products, CBD patches do have an expiration date. It's usually printed on the packaging. Expired patches may not be as effective and are best avoided.
Can I use more than one CBD patch at a time?
It's typically recommended to start with one patch and monitor your body's response before increasing dosage. However, always follow the instructions provided by the manufacturer or consult with a healthcare professional.
Are CBD patches safe for all skin types?
Most CBD patches are formulated to be gentle on the skin. However, if you have sensitive skin or known allergies, it's recommended to do a patch test first or consult with a dermatologist.
Are there vegan-friendly CBD patches?
Yes, many CBD patches on the market are vegan-friendly. However, it's best to check the product description or packaging to be sure.
Are CBD patches gluten-free?
Most CBD patches are gluten-free, but it's always a good idea to check the product's packaging or description to confirm.
How quickly will I feel the effects of a CBD patch?
This can vary depending on individual factors like metabolism, body mass, and the strength of the patch, but generally, you may start to feel the effects within 20 minutes to 2 hours.
Do CBD patches smell?
Some CBD patches may have a faint, natural aroma due to the terpenes present in the hemp extract. However, most are designed to be discreet and have little to no noticeable scent.
Can I travel with CBD patches?
Travel restrictions can vary, so it's best to check the local laws regarding CBD in your destination country. Within the UK, you can travel freely with CBD patches.
What should I do if I experience skin irritation from the patch?
If you experience any redness, itching, or other signs of irritation, remove the patch immediately. If symptoms persist, consult with a healthcare provider.
Can CBD patches help with anxiety or sleep issues?
While more research is needed, some studies suggest that CBD may have potential benefits for anxiety and sleep disorders. However, everyone's response to CBD is unique, so results may vary.
Can I exercise while wearing a CBD patch?
Yes, most CBD patches are designed to stay put during regular daily activities, including exercise. They're sweat-resistant and should remain adhesive during your workout.
Does temperature affect CBD patches?
Extreme temperatures can affect the efficacy of CBD patches. It's recommended to store them in a cool, dry place and avoid exposure to excessive heat or cold.
Are all CBD patches the same strength?
No, CBD patches come in various strengths to cater to different needs. The potency is usually indicated on the packaging, often in milligrams (mg).
Can I use CBD patches for pets?
No, CBD patches are designed for human use and should not be used on pets. There are specific CBD products formulated for pets, and any treatment should be under the guidance of a vet.
Do I need a prescription for CBD patches?
In the UK, you do not need a prescription to purchase or use CBD patches as they are considered food supplements. However, if you're considering using CBD for a specific health condition, it's recommended to consult with a healthcare professional.
View more
Why do people prefer CBD patches?
CBD patches are increasingly winning the hearts of consumers. These adhesive plasters, infused with CBD, are designed to slowly release cannabinoids into the bloodstream through the skin. Wholesale CBD patches, in particular, have become popular due to a combination of bioavailability, convenience, and prolonged effect.
CBD patches employ a transdermal delivery system that bypasses the digestive system, a route used by other forms of CBD like edibles, capsules, and oils. As such, a more direct route to the bloodstream is facilitated, enabling a larger amount of the CBD to interact with the endocannabinoid system (ECS). This effective delivery system enhances the bioavailability of CBD, ensuring more benefits from the same dosage compared to other ingestion methods.
The convenience factor of wholesale CBD patches cannot be overstated. These patches are discreet, portable, and user-friendly, meeting the needs of individuals with active lifestyles. Unlike vaping or cooking with CBD oil, CBD patches require minimal preparation and clean-up, making them a hassle-free option.
A significant advantage of CBD patches is the sustained release of CBD over a prolonged period. While edibles and oils may provide quick relief, their effects often wane within a few hours. In contrast, CBD patches can deliver a consistent dosage of CBD for up to 96 hours. This feature can be particularly beneficial for those managing chronic conditions like pain or anxiety, ensuring uninterrupted relief without frequent re-dosing.
Moreover, wholesale CBD patches offer targeted relief. Applying a CBD patch directly to an area of discomfort allows the CBD to work right where it's needed most. This targeted approach is beneficial for localised pain or inflammation.
The expanding market for CBD patches is another reason why businesses are increasingly drawn to wholesale CBD patches. Consumers are rapidly becoming aware of the benefits of transdermal CBD delivery, making these products a profitable addition to any stock.
Purchasing wholesale CBD patches is also a financially sound decision for regular CBD users. Bulk purchases can lead to significant savings and ensure a steady supply of this effective, easy-to-use CBD product.
In terms of safety and consistency, CBD patches shine. They provide a smoke-free, non-intoxicating way to enjoy CBD, proving safer than methods like smoking or vaping. Each patch also offers a specific dose of CBD, guaranteeing users get a consistent dosage with each use.
Wholesale CBD patches, with their superior bioavailability, convenience, sustained delivery, and targeted relief, are quickly becoming a preferred choice for CBD consumption. Whether for businesses or individual consumers, investing in wholesale CBD patches not only taps into a growing trend but also promises significant benefits from this safe, effective method of CBD delivery.
View more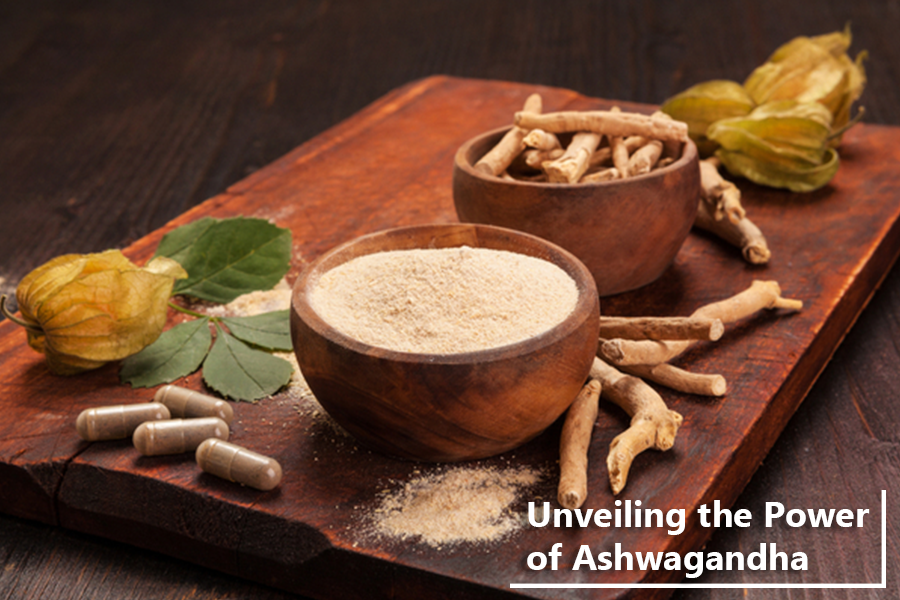 December 01, 2023
       Written By Christian Jones - Content Executive at JM Wholesale  Explore Our Extensive Range Of Nootropics! Have you been feeling overwhelmed and stressed...