Wholesale Reymont
If you are dropshipping from the UK, you will want to add Reymont to your inventory of reliable and popular wholesale disposable vape kits. 
Reymont was founded in 2011, making it a longstanding, reputable brand with excellent customer reviews. With its proven history in manufacturing premium disposable e-cigarettes, CBD vape cartridges, and accessories, Reymont is a brand your customers will come back for more of. 
Each vape pen undergoes extensive quality tests that involve checking everything from draw resistance to durability, ensuring your dropshipping business customers receive safe and satisfying devices. 
Reymont's motto is: Just vape it! And that's exactly how simple it is to vape with a Reymont product. There are no complicated buttons, no need to change coils or recharge, no need to fiddle with pods or worry about a burnt taste when something is 'off'. The Reymont 688 Puffs Vape Pen offers a quick and delicious way for smokers to switch to healthier e-cigarettes. All customers need to do is inhale to engage the Mouth To Lung (MTL) system and unlock the delicious flavours within. Once you are finished with the disposable, you can throw it away and begin a new one. You will know when it is finished because wholesale disposables have a puff count, which, when used up, will stop working. 
JM Wholesale sells the 10mg and 20mg variants of the Reymont Vape Pen. This means that you can choose which nicotine strength you have, and can cut down from 20mg to 10mg if you are trying to quit nicotine altogether. It has 688 puffs per pen, which means it'll last you a fair while before it runs out. 
Designed with vivid colours and printed with fun graphics of fruits and candies, customers immediately know what to expect from every vape pen. And you can offer them over 24 tasty flavours that tickle the taste buds, from refreshing Cola and Pink Lemonade to delightfully sweet Toffee and Cotton Candy. 


Featured
Featured
Best Selling
Price, low to high
Price, high to low
Alphabetically, A-Z
Alphabetically, Z-A
Date, new to old
Date, old to new
Wholesale Reymont Q & A
What is Reymont?
Reymont is a reputable vaping brand that was established in 2011, making it highly longstanding when compared to most vaping brands out there. Reymont prides itself on creating high quality, customer friendly disposable vape pens that any vaper will love. Reymont vape pens are very easy to use and do not have any complicated buttons.
What is a disposable vape pen?
A disposable vape pen is a vape pen that is disposed of after use. Some vape pens are refillable, which is where the pen is re-filled after it runs out of vape juice. A disposable vape pen comes to you already set up and not requiring any charging. All you need to do is turn it on and inhale.
Is Reymont a safe brand?
JM Wholesale practises rigorous checks on every brand we stock. Reymont disposable vapes go through the proper safety checks needed for them to be considered safe.
How do you vape with a Reymont vape pen?
Vaping with a Reymont vape pen is easy. Once your box has arrived, you can remove the vape pen from the packaging and turn it on. As soon as it is turned on, you bring the top of the pen to your lips and inhale. You inhale the vapour into your mouth and then inhale it back into your lungs (this is known as mouth to lung vaping). Each disposable vape is pre filled with a unique and delicious flavour.
How many Reymont flavours are there?
Reymont has more than 20 flavours and many more are added to our inventory all the time, so keep an eye on the page for new and exciting flavour options. Some of the most popular Reymont flavours are cotton candy, grape ice, blue sour raspberry and taffy.
Do Reymont disposable vapes contain nicotine?
You can buy these disposable vapes in 2 nicotine strengths, 20mg and 10mg. For smokers who are looking to swap to vaping to quit their nicotine addiction, we recommend starting with 20mg and then moving down to 10mg, before then swapping to one of our many other 0mg nicotine vape kits, or a CBD vape kit.
Is vaping safer than smoking?
Yes, much research has been done and it has been widely concluded that vaping is a safer alternative to smoking tobacco. Tobacco contains a lot of tar and other cancer causing chemicals, meaning it is directly linked to cancer development and other diseases. But vaping removes many of these toxins from the experience, meaning you have a purer and cleaner nicotine intake.
Can I refill a disposable with a new e-liquid?
No. Disposables are set up so that you cannot open them, and are pre-filled with e-liquid before they arrive with you. If you do not like the flavour, you can purchase a new flavour from the JM Wholesale website.

View more
Best Flavours For Your Customers
Reymont stocks a range of nice flavours for your customers. We particularly like:
Blueberry Ice -
Tangy, sweet and cool, this is a great flavour if you prefer a refreshing taste and a cool aftertaste that lingers.
Pineapple -
For those who have a sweet tooth, pineapple is the way to go. Juicy, moorish and with that distinctive strong pineapple flavour.
Cotton Candy -
Anyone who wants to return to their childhood will love the carnival taste of sweet, light, airy cotton candy.
Cookie -
What could be better than a wholesome, cakey cookie after a long day at the office? Cookie flavour is the perfect alternative to a dessert after dinner, and has a beautiful biscuity taste for any sweet tooth.
Peach Ice -
We love peach ice because it reminds us of an ice cold refreshing peach tea on a hot summer's day.
Blue sour raspberry -
If you prefer a sour, strong taste over a sweet flavour, we recommend going with blue sour raspberry. Potent, memorable and moorish for sure.

View more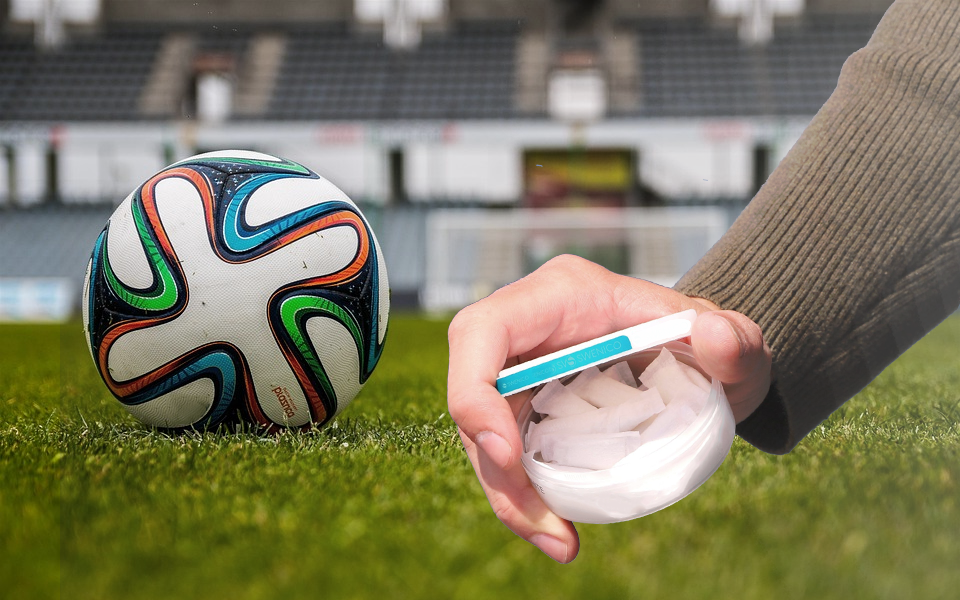 December 05, 2023
There's a new trend sweeping across the footballing world, and it has nothing to do with innovative tactics or ground-breaking training regimes. This trend is...