PRIME Drinks Wholesale
PRIME Drinks Wholesale, for Unbeatable Quality & Taste
Welcome to our range of wholesale PRIME drinks. As a leading UK supplier of PRIME Sports and PRIME Energy drinks, we can cater to all your wholesale needs, offering an unbeatable combination of taste, quality, and performance that your customers will love, at the lowest possible prices.
PRIME drinks are the epitome of taste meeting function. This cutting-edge brand has taken the sports and energy drink market by storm, offering a refreshing, delicious modern alternative to traditional beverages.
With a variety of popular flavours like Meta Moon, Ice Pop, Blue Raspberry, Tropical Punch, Lemon Lime, Orange, and Grape, PRIME offers something for everyone. The drinks are also packed with electrolytes, B vitamins, antioxidants, and BCAAs, making them perfect for health-conscious consumers looking for a balanced hydration solution that doesn't compromise on taste.
Our PRIME Hydration wholesale options are ideal for businesses looking to stock a top-quality sports drink that truly delivers and is always sought-after. These drinks are amongst the fastest selling in the UK, often retailing for significantly above RRP due to demand.
With 10% coconut water and zero added sugar, PRIME Hydration is a health-conscious choice that caters to an increasingly aware and conscientious market. This thirst-quenching drink is not only a great choice for athletes but also for anyone looking for a refreshing beverage to stay hydrated throughout the day.
When it comes to energy drinks, our PRIME Energy drink wholesale selection offers a powerful punch. These energy-boosting beverages contain 200mg of caffeine, giving your customers the pick-me-up they need to power through their day. Despite their potent effect, they remain delightfully flavourful, setting them apart from other energy drinks on the market.
Our PRIME drink bulk buy options offer excellent value for businesses looking to stock up on these popular drinks. Whether you're a retailer, gym, club, or event organiser, buying in bulk ensures you get the best prices on these highly sought-after beverages.
You can mix and match flavours to cater to a wide range of tastes, ensuring your customers always have their favourite PRIME drink on hand. The popularity of these drinks ensure they sell quickly and easily, both through curious impulse-buys and dedicated PRIME fans.
Our PRIME Hydration bulk buy options are perfect for satisfying high demand for this popular sports drink. Your customers will appreciate the convenience of being able to buy their favourite hydration drink in larger quantities, and you'll appreciate the value and convenience of stocking up with us.
Whether you're seeking a new PRIME drink wholesale supplier, wholesale deals on PRIME, or the opportunity to buy PRIME energy drinks in large quantities, we've got you covered. Our commitment to quality, value, and customer service makes us the go-to choice for PRIME drink wholesale in the UK and beyond. Explore our range today and give your customers the refreshment they crave.
Featured
Featured
Best Selling
Price, low to high
Price, high to low
Alphabetically, A-Z
Alphabetically, Z-A
Date, new to old
Date, old to new
PRIME Drinks Wholesale Q & A
Why are PRIME drinks so popular?
Prime drinks have garnered significant popularity due to their enormous online campaigns and the powerful social media presence of their creators, KSI and Logan Paul. They are leading the growing trend of influencers and YouTubers releasing premium foods and drinks that aim to upend their industry.
PRIME's unique taste, low-calorie content, and range of flavours have also contributed to its widespread appeal. Where other leading drink brands offer just a few flavours, PRIME offers a wide-selection which is largely unrivalled.
How much caffeine is in PRIME Energy?
Our wholesale USA PRIME Energy drinks contain 200mg of caffeine per serving. This is in contrast to the more readily available non-imported version which only contains 180mg.
It is typically recommended that UK adults shouldn't consume more than 400mg of caffeine in a single day, meaning that drinking more than 2 bottles of PRIME Energy per day wouldn't be advised.
PRIME Sports however contains no caffeine, making it an ideal choice for people who want to drink and enjoy more PRIME without extra caffeine.
Who created PRIME? How as PRIME created?
In the dynamic world of YouTube, where rivalries and collaborations often go hand in hand, a unique partnership was born that would lead to the creation of a ground-breaking product known as PRIME.
This creation was not the product of just any ordinary YouTubers, but of two prominent figures who once stood on opposite sides of the ring, literally and metaphorically: JJ Olatunji, better known as KSI, and Logan Paul.
KSI, a British YouTuber, musician, and boxer, had become an influential figure with a captivating persona. Across the ocean, the American Logan Paul, a YouTuber, actor, and also a boxer, had risen to similar fame. The two were best known for their intense rivalry, culminating in a pair of widely-publicized boxing matches that captivated audiences around the world.
Though their rivalry was fierce, it also revealed a unique synergy between them. Their combined audience of over 45 million YouTube subscribers made them one of the most watched duos on the planet. Recognizing this shared strength, they decided to channel their combined influence into something entirely new, something that transcended their individual pursuits.
Together, they founded Prime Hydration LLC, an endevor that symbolized a new phase in their relationship. No longer simply rivals, they were now business partners, united by a shared vision. The company's flagship product, PRIME, was an embodiment of their shared goals and values. It's a testament to their entrepreneurial spirit and a reminder that even the fiercest of competitors can find common ground.
Their journey from opponents in the ring to collaborators in the business world is a fascinating tale of ambition, rivalry, and ultimately, partnership. It's a story that reflects the complexity of human relationships and the potential for transformation, set against the backdrop of the ever-evolving world of social media and entertainment. In their story, KSI and Logan Paul didn't just create a product; they built a symbol of how competition can give birth to innovation and collaboration.
What are the flavours of PRIME Sports?
There are eight distinct flavours available for Prime Sports drinks, which include:
💙Blue Raspberry: Dive into the cool, invigorating world of PRIME's Blue Raspberry. This flavour delivers a perfect blend of sweetness and tartness, capturing the essence of ripe, juicy raspberries with a whimsical blue twist.
🍇Grape: Immerse yourself in the full-bodied, fruity burst of PRIME's Grape flavour. It's like sipping on a vineyard's bounty, capturing the luscious, deep essence of sun-kissed grapes in every sip.
🧊Ice Pop: PRIME's Ice Pop flavour is a nostalgic trip back to childhood summers. Its icy cool sweetness will instantly refresh your senses, making every gulp feel like a delightful, frosty treat.
🍋Lemon Lime: Experience the vibrant citrus duo with PRIME's Lemon Lime flavour. This concoction perfectly balances the tangy zest of lemons with the subtle sweetness of limes, creating a thirst-quenching symphony of flavours.
🌝Meta Moon: Embark on a cosmic journey with PRIME's Meta Moon flavour. This unique flavour profile offers an enigmatic blend of exotic fruits and a hint of mystery, taking your taste buds on an interstellar adventure.
🍊Orange: Relish the sun-soaked goodness of PRIME's Orange flavour. It captures the full-bodied, citrusy sweetness of ripe oranges, offering a burst of refreshing tanginess that revitalizes your senses.
🍓🍉Strawberry Watermelon: Savour the taste of summer with PRIME's Strawberry Watermelon flavour. This blend marries the sweet, luscious notes of strawberries with the crisp, refreshing taste of watermelon, creating a perfect poolside sipper.
🍹Tropical Punch: Escape to an island paradise with PRIME's Tropical Punch flavour. This tropical medley features a vibrant blend of exotic fruits, delivering a wave of lush, tropical flavours that will transport your senses to a beachy getaway.
🥭KSI Mango (Limited Edition): Indulge in the exotic richness of PRIME's KSI Mango. This limited-edition flavor celebrates the lush, tropical sweetness of perfectly ripe mangoes, offering a unique, sun-drenched experience that's as vibrant as KSI himself.
What are the flavours of PRIME Energy?
PRIME Energy drinks are available in five flavours:
💙Blue Raspberry: Unravel the rhapsody of sweet and tangy with PRIME's Blue Raspberry. This enticing flavour takes you on a journey, echoing the delight of succulent raspberries enhanced with a playful blue twist.
🍋Lemon Lime: Ignite your taste buds with the zesty duo in PRIME's Lemon Lime flavour. The vibrant, tangy essence of lemon perfectly dovetails with the mild sweetness of lime, crafting a revitalizing and truly thirst-quenching blend.
🍊🥭Orange Mango: Embark on a tropical adventure with PRIME's Orange Mango. This unique fusion pairs the citrusy radiance of ripe oranges with the velvety, tropical sweetness of mangoes, orchestrating an uplifting and invigorating flavor dance.
🍓🍉Strawberry Watermelon: Revel in the joy of summertime with PRIME's Strawberry Watermelon. The irresistible sweetness of strawberries intertwines beautifully with the crisp, refreshing hint of watermelon, creating a harmonious melody of flavours reminiscent of sunny days.
🍹Tropical Punch: Revel in the joy of summertime with PRIME's Strawberry Watermelon. The irresistible sweetness of strawberries intertwines beautifully with the crisp, refreshing hint of watermelon, creating a harmonious melody of flavors reminiscent of sunny days.
What are the flavours of PRIME Sticks?
PRIME Sticks are available in 5 flavours:
🍋 Lemonade: When you take a sip of PRIME's Lemonade flavour, it's more than just a drink; it's an experience. The tangy zing of sun-ripened lemons, picked at the peak of freshness, dances on your tongue, masterfully balanced with just the right touch of sweetness. It's not just a flavour; it's a memory, a refreshing symphony that transports you to a perfect summer day. Imagine lounging on a sun-kissed porch, a gentle breeze in the air, as the taste of PRIME's Lemonade envelops you in warmth and comfort. Wow, it's no wonder this is one of our most popular flavours of our wholesale PRIME Sticks.
🍭 Ice Pop: With PRIME's Ice Pop flavour, you are taken on a nostalgic journey back to the innocence of childhood. It's not merely a taste; it's a time machine that lets you relive those joyous, carefree moments on sunny afternoons. Each sip tastes like laughter and play, embodying the fun, fruity popsicle flavours that once melted in your mouth as you ran through sprinklers. It's more than just a beverage; it's a return to pure, simple joy.
💙 Blue Raspberry: The Blue Raspberry flavour of PRIME is more than a flavour; it's a sensation. Dive into the electric zing, a tantalizing blend that's both bright and bold. The slightly sour notes of juicy raspberries are complemented by an enigmatic twist, a flavour note that keeps you guessing and sets your taste buds tingling. It's a flavour for the adventurous, those who crave excitement and dare to dive into the unknown.
🍹 Tropical Punch: Tropical Punch isn't just a flavour; it's an escape. With each gulp, you're whisked away to a sun-drenched paradise, your toes in the sand, and a gentle wave caressing the shore. A vibrant cocktail of tropical fruits like mango, pineapple, and coconut creates an explosion of flavours that dances across your palate, awakening all your senses. It's a vacation in a glass, a momentary retreat to an exotic world where the sun always shines.
💚 Lemon Lime: Embarking on a zestful adventure with PRIME's Lemon Lime flavour is a thrilling ride for the taste buds. This isn't just citrus; it's a dynamic duo of sharp, citrusy lemons and crisp, refreshing limes. Together, they create a delightful effervescent burst that livens up your senses. It's a zing, a sparkle, a dance of flavours that energizes and uplifts. It's not just refreshment; it's revitalization.
What is your minimum order for PRIME drink wholesale?
When it comes to ordering our exclusive PRIME drinks at wholesale prices, we believe in providing flexibility to our valued customers. That's why we proudly announce that we have no minimum order requirement for our range of wholesale PRIME drinks!
However, a word to the wise – our wholesale PRIME drinks have developed a reputation for being irresistibly refreshing and uniquely crafted. Because of this, they tend to sell out quickly. So, whether you're a retailer looking to stock up on our latest flavors or an individual craving a PRIME experience, a larger order might be advisable.
By opting for a more substantial order instead of several smaller purchases, you ensure that you have enough of these sought-after beverages on hand. Plus, you might just save on shipping costs too!
What are BCAAs and why are they in PRIME drinks?
BCAAs, or Branched-Chain Amino Acids, represent a group of three essential amino acids: leucine, isoleucine, and valine. They're classified as 'essential' because our bodies can't produce them naturally, meaning we must get them from our diet or supplements.
Our wholesale PRIME drinks incorporate BCAAs to tap into their numerous benefits, particularly aimed at individuals leading an active lifestyle or partaking in regular physical exercise. BCAAs can enhance muscle protein synthesis, which is crucial for muscle growth. They can also help delay muscle fatigue during exercise, allowing for more extended and potentially more effective workouts.
Moreover, BCAAs can aid in reducing muscle soreness and promote faster recovery after strenuous exercise. This is because they help decrease muscle damage and increase muscle protein synthesis during and after exercise. Hence, having BCAAs in a drink like PRIME can offer a convenient way to fuel your body with these essential amino acids pre-workout, post-workout or even during the workout.
Are your wholesale PRIME Hydration drinks fizzy?
PRIME Hydration drinks are still beverages, meaning they have no bubbles.
This choice in design provides a smooth and unembellished drinking experience. The lack of carbonation in our wholesale PRIME Hydration drinks emphasises the pure and refreshing nature of the beverages, allowing the focus to be on hydration and flavour without the distraction of fizz.
It's a thoughtful approach that caters to those who prefer a serene and consistent texture in their drinks, particularly suitable for moments of relaxation or during activities that require replenishment and focus.
PRIME Energy drinks are fizzy and carbonated. This characteristic imparts a lively and invigorating quality to the beverages, making them suitable for those seeking a more energetic and stimulating experience.
Carbonation adds a sparkling sensation that complements the unique blend of flavours in our wholesale PRIME Energy drinks, creating an exciting taste profile. The fizziness of these drinks appeals to many who look for that extra zing in their drink, making them popular for occasions that call for a boost of energy and enthusiasm!
Is PRIME Halal?
Our wholesale PRIME drinks are known for their innovative flavours, and we take great care to take various dietary preferences and restrictions into account. While PRIME's products have not been officially recognized as Halal by a UK certification body, they adhere to certain principles consistent with Halal.
Halal certification typically involves the presence and handling of animal ingredients according to Islamic dietary laws - In PRIME's case, the absence of animal products in the ingredients and manufacturing process aligns with some aspects of Halal, even without official certification.
This lack of certification does not necessarily mean PRIME is unsuitable for those following Halal dietary practices, but rather indicates that Halal certification may not be directly applicable due to the product's specific nature and absence of animal ingredients. Those strictly adhering to Halal guidelines may still wish to consult with local Islamic authorities or their Imam for further assurance.
What is sodium citrate? Why is it in PRIME?
Sodium citrate is a type of salt derived from citric acid, which is naturally found in citrus fruits. It serves as a flavour enhancer and preservative in various food and beverage products. In drinks like PRIME Hydration, sodium citrate contributes to the overall taste by providing a slightly tart, refreshing flavour that complements the sweetness of the beverage.
Though sodium citrate's contribution goes beyond taste. As a buffering agent, it helps regulate the acidity of the drink. By maintaining the optimal pH level, sodium citrate ensures that PRIME tastes consistently good, regardless of the storage conditions or duration. Moreover, sodium citrate also assists in the absorption of water and replenishment of electrolytes, making it a beneficial addition to sports drinks like PRIME.
How PRIME sweetened? Is their sugar in PRIME?
PRIME Hydration contains 0% sugar, instead using two notable sweeteners: Sucralose and Acesulfame Potassium. Both these substitutes offer the sweetness PRIME fans crave without the drawbacks of sugar.
Sucralose: A Popular Zero-Calorie Sweetener
Sucralose is one of the key ingredients that make wholesale PRIME drinks an attractive option for those mindful of their sugar intake. As an artificial sweetener, it's approximately 600 times sweeter than regular sugar, which means only a tiny amount is needed to achieve the desired sweetness in PRIME drinks.
What sets Sucralose apart from traditional sugar and other sweeteners is that the body doesn't metabolize it. This means that it doesn't provide any calories or carbohydrates, making it an excellent choice for anyone looking to reduce their sugar consumption without sacrificing taste. Its intense sweetness and zero-calorie nature have made Sucralose a popular choice in various low-calorie foods and beverages, contributing to the appealing taste profile of PRIME drinks.
Acesulfame Potassium (Ace-K): Another Calorie-Free Option
In addition to Sucralose, Acesulfame Potassium, often shortened to Ace-K, is another notable sweetener used in wholesale PRIME drinks. This calorie-free compound has its own unique properties, being about 200 times sweeter than sugar. Its ability to provide sweetness without contributing calories makes it a perfect complement to Sucralose in PRIME drinks.
Ace-K passes through the body without being broken down, similar to Sucralose, and contributes no calories to the final product. Often used in combination with other sweeteners, Ace-K helps provide a taste that's closer to that of sugar, adding depth to the overall flavor.
Its versatility in accommodating various lifestyles and preferences has made Ace-K a widely accepted and appreciated component in products like PRIME drinks. The combined use of Ace-K and Sucralose offers a delightful sweetness that appeals to a wide audience, enhancing the unique and refreshing taste of PRIME drinks without the concerns commonly associated with sugar consumption.
What are PRIME Hydration Sticks?
PRIME Hydration Sticks, also known as "stickpacks," are a versatile addition to PRIME's product line. These boxed sachets offer a simple solution for creating a refreshing PRIME drink – just mix with water. The compact, lightweight nature of PRIME sticks makes them highly attractive to retailers. They are notably lighter and smaller than both PRIME Energy and PRIME Sports offerings, making transportation and storage much more manageable.
PRIME sticks have already proven their market appeal in the USA, where they are widely available. Their ease of use and portability resonate with the consumer's need for on-the-go hydration, fitness routines, outdoor activities, and travel. For retailers, their smaller footprint translates to greater shelf presence and merchandising versatility. Whether arranged as individual sachets or in bulk boxes, PRIME sticks allow for multiple packaging and promotional strategies.
The success and popularity of PRIME sticks in the USA have spurred PRIME's expansion into the UK market, where they have only just begun to be sold. The convenience and novelty of the PRIME stickpacks, coupled with the growing health consciousness of UK consumers, make this a promising development. PRIME's commitment to quality and performance is expected to engage UK customers who are increasingly discerning in their choice of health and wellness products. As PRIME sticks start to make their mark in the UK, retailers can anticipate a unique product that is both easy to manage and popular with consumers.
Why is coconut water in PRIME drinks?
Coconut water, a key ingredient in PRIME drinks in the UK, brings a unique taste and multiple health benefits, making it a favorite among wellness-minded consumers. Its high electrolyte content, including potassium, sodium, and magnesium, makes it excellent for hydration and restoring fluid balance, especially after intense physical activities.
Packed with more potassium than bananas, coconut water supports heart health and optimal nerve and muscle cell function. It's also rich in magnesium, a mineral vital for energy production, muscle and nerve function, immune support, and bone health. In addition, coconut water is a great source of Vitamin C, an antioxidant that shields our body from free radical damage. It's also packed with B-complex vitamins such as riboflavin, niacin, thiamin, and pyridoxine, which are essential for metabolic functions.
What is the purpose of the electrolytes in PRIME drinks?
The role of electrolytes in PRIME drinks is crucial, particularly for those who are physically active. Electrolytes are minerals that carry an electrical charge and are involved in many essential functions within your body. They help to regulate hydration levels, maintain proper nerve and muscle function, balance blood acidity and pressure, and assist in the rebuilding of damaged tissue.
In the context of PRIME drinks, electrolytes serve to replenish those lost during physical activity. As you exercise and sweat, your body loses electrolytes, particularly sodium and potassium. This loss can lead to a decrease in performance, muscle cramps, fatigue, and even more severe conditions like heat stroke if not properly addressed.
By including electrolytes in their formulation, PRIME drinks offer a solution to this issue. When consumed, they replenish the body's electrolyte stores, ensuring that your bodily functions remain stable and your performance isn't hampered by electrolyte imbalance. This makes our wholesale PRIME drinks an excellent choice for hydration during and after workouts or other strenuous activities.
Are PRIME drinks vegan?
Absolutely! Both PRIME Energy and PRIME Sports drinks are designed with inclusivity in mind, making them suitable for a wide variety of dietary preferences, including veganism. The makers of PRIME were committed to ensuring that their products could be enjoyed by as many people as possible, which includes those who follow a vegan lifestyle.
To achieve this, they've made sure to use only plant-based ingredients in the formulation of both PRIME Energy and PRIME Sports drinks, avoiding the use of any animal-derived products or by-products. This includes not just the primary ingredients, but also the flavourings, colourings, and sweeteners used. Furthermore, the manufacturing processes for these drinks are also in line with vegan standards, ensuring no cross-contamination with non-vegan substances.
Are PRIME drinks gluten-free?
Indeed, PRIME drinks are completely gluten-free. In the process of formulating both PRIME Energy and PRIME Sports drinks, the manufacturers have taken utmost care to ensure that no gluten is include.
How should PRIME drinks be stored?
PRIME drinks should be stored in a cool, dry place. Ideally they should be refrigerated and kept out of direct sunlight in order to maximise their shelf-life. When bulk buying PRIME drinks from a wholesaler like ourselves, plan ahead to ensure you have adequate storage space from PRIME - the bottles are large 500ml containers, so may take up significant space in fridges and on shelves.
Is PRIME's bottle recyclable?
PRIME's plastic bottle are fully recyclable.
Do you stock the full range of wholesale PRIME Hydration drinks?
Yes! While other wholesalers only stock a limited range, with few flavours, JM Wholesale is proud to stock a complete range of both PRIME Hydration and PRIME Energy drinks. We hope this gives our customers peace-of-mind that they'll always be able to find the most popular PRIME products on our webstore.
Is there a limit on how much wholesale PRIME Hydration I can order from you?
We have no limits on the number of PRIME products you can purchase. This is in stark contrast to many other online wholesalers who have strict limits on how many PRIME hydration products each customer can order.
For example, one of our competitors limits customers to just 4 PRIME drinks per customer. Simply put, we don't believe these kinds of practices are fair on our customers, who absolutely need reliable bulk orders to keep their businesses running.
PRIME is out-of-stock. When will it be back in-stock?
The massive popularity of PRIME means it sells out quickly and is often is short supply. To meet this demand we regularly restock our range of PRIME Hydration drinks, with frequent deliveries replenishing both individual flavours and the entire range.
Please come back here regularly to check our PRIME stock levels, or contact us via telephone or email.
What is PRIME's RRP?
Both 500ml PRIME Sports and 355ml PRIME Energy drinks are recommended to retail for £1.99 each, or £24.99 for a pack of 12. Because they are sometimes in short-supply and high-demand, it is not uncommon to find PRIME drinks on sale for many times this RRP from black-market sellers - something which KSI and Logan have repeatedly expressed frustration over.
What's the difference between UK & USA PRIME drinks?
PRIME drinks from the USA have a slightly larger bottle that those used in the UK, making them easy to tell apart. They may also contain slightly different sweeteners and flavourings; however their taste is universal - delivering the same great flavour and hydration regardless of where you're from.
What are the ingredients in wholesale PRIME Hydration drinks? What do the ingredients in PRIME drinks do?
Filtered Water
Filtered water acts as the fundamental backbone of any PRIME Hydration drink. It is the primary component, the solvent, in which all other ingredients are suspended. The quality of the water greatly affects the overall quality of the beverage.
Coconut Water from Concentrate
Coconut water sourced from concentrate offers a natural means to infuse essential electrolytes, notably potassium, into PRIME drinks, contributing significantly to hydration. Besides its nutritional value, coconut water imparts a subtle, pleasant flavour to the drink, enhancing its overall taste.
Citric Acid
Citric acid plays a dual role. It acts as a natural preservative, extending the shelf life of PRIME drinks. Additionally, it provides a sour or tangy taste that balances the overall sweetness, creating a refreshing profile. Citric acid can also assist in the absorption of specific minerals.
Dipotassium Phosphate
Dipotassium phosphate in PRIME is included as a source of electrolytes, replacing the potassium that can be lost through sweat during physical exertion. It also maintains the pH and overall stability of the drink, ensuring the product's longevity and consistent flavour.
Tri Magnesium Citrate
This compound supplies magnesium, an essential mineral that plays a crucial role in various bodily functions, notably muscle and nerve function. Supplementing with magnesium can help prevent muscle cramps and fatigue, making this an important ingredient in a hydration drink.
Natural Flavour
Natural flavours are included to enhance the PRIME's taste, making it more palatable and enjoyable. The type of natural flavour can vary and may be derived from a variety of plant or animal sources.
Sucralose
Sucralose is a non-caloric artificial sweetener. It is used to impart sweetness to the beverage without contributing any additional calories, making the drink a healthier alternative to sugar-laden beverages.
Beta Carotene for Color
Beta carotene, a natural pigment and antioxidant, gives the drink its characteristic orange hue. Moreover, it doubles as a source of vitamin A, further adding to the nutritional value of the drink.
L-Isoleucine, L-Leucine, L-Valine
These are branched-chain amino acids (BCAAs), vital for muscle protein synthesis and recovery. They aid in reducing muscle soreness and promoting muscle growth, making the drink especially beneficial post-workout.
D-Alpha Tocopheryl Acetate (Vitamin E)
This is a particular form of Vitamin E, a fat-soluble antioxidant. It helps protect cells from damage, supporting overall health and wellness.
Acesulfame Potassium
Acesulfame potassium is another non-caloric artificial sweetener, often used in tandem with sucralose. This combination creates a taste closely mimicking that of sugar, improving the drink's flavour profile.
Retinyl Palmitate (Vitamin A)
Retinyl palmitate is a form of vitamin A, which is needed for numerous bodily functions, including vision and immune function. It enhances the health benefits of the hydration drink.
Zinc Aspartate
Zinc aspartate is a form of zinc, a crucial mineral. Zinc supports immune function, protein synthesis, and a variety of other physiological processes.
Pyridoxine Hydrochloride (Vitamin B-6)
This compound provides vitamin B6, a water-soluble vitamin. It plays an essential role in brain development and function, among other processes, making it a valuable addition to the drink.
Cyanocobalamin (Vitamin B-12)
Cyanocobalamin is a form of vitamin B12, another water-soluble vitamin. This nutrient is critical for brain function and the formation of red blood cells, further enriching PRIME drinks' nutritional content.
View more
Understanding PRIME's Market
PRIME drinks have carved a significant niche in the energy and sports drinks market, primarily due to their popularity among younger consumers. This is largely due to the influence of the brand's creators, KSI and Logan Paul, who have a combined YouTube following of almost 40 million people. Therefore, retailers targeting younger demographics, particularly those with a digital presence, may find PRIME drinks to be a popular addition to their product line-up.
PRIME has ridden the wave of influencer marketing, leveraging the popularity of its creators to generate buzz and demand. As a retailer, aligning with this marketing strategy can be beneficial. This could mean promoting PRIME products on social media, highlighting the association with KSI and Logan Paul, or even running in-store promotions to capitalize on the hype surrounding these drinks.
PRIME Stock Management
Given the popularity and demand for PRIME drinks, managing stock levels effectively is vital. PRIME drinks often sell out quickly, leading to scenarios where the demand outpaces supply. Retailers must therefore have robust stock management strategies in place to avoid disappointing their customers. This could involve close monitoring of sales patterns, maintaining a buffer stock, or having quick and reliable methods to replenish stocks when required.
PRIME Hydration Pricing Strategy
PRIME drinks typically command premium prices, especially online where they have become a favourite product for resellers. However, pricing is a delicate balance: premium doesn't mean overpriced. An effective pricing strategy for PRIME considers your target market's demographics, the competitive landscape, as well as the the product's perceived value.
Knowing your market is crucial. PRIME's target market values quality over cost, but understanding their purchasing power and preferences is key to pricing that maximises profits without compromising customer satisfaction.
Competition is fierce in the beverage industry. Thus, pricing should take into account the costs of similar-quality products from other brands. Being competitively priced, not necessarily the highest, ensures that PRIME remains a preferred choice for consumers.
The perceived value of PRIME drinks is integral to pricing. Customers should feel the product's novelty and value is greater than its cost, so highlighting PRIME's unique quality, taste, and ingredients is essential. A compelling narrative can justify a higher price point without alienating customers or giving them pause.
Ultimately, a successful pricing strategy for PRIME drinks strikes a balance between premium pricing and customer acceptance, ensuring long-term brand growth and profitability. It's not just about profits, but becoming a sustainable supplier of PRIME drinks that customers can depend on.
PRIME Product Knowledge
As a retailer, having comprehensive knowledge of the products you sell is crucial, and PRIME drinks are no exception. Understand the key selling points of PRIME drinks – the flavours, the low-calorie content, the presence of BCAAs and electrolytes, and the zero added sugar claim. This will enable you to answer customer inquiries effectively and can aid in marketing the product.
Read all of the information here, as well as familiarising yourself with KSI and Logan Paul. By becoming curious about the YouTube influencer ecosystem, and how PRIME fits into it, you can maximise your profits, delight and inform your customers.
View more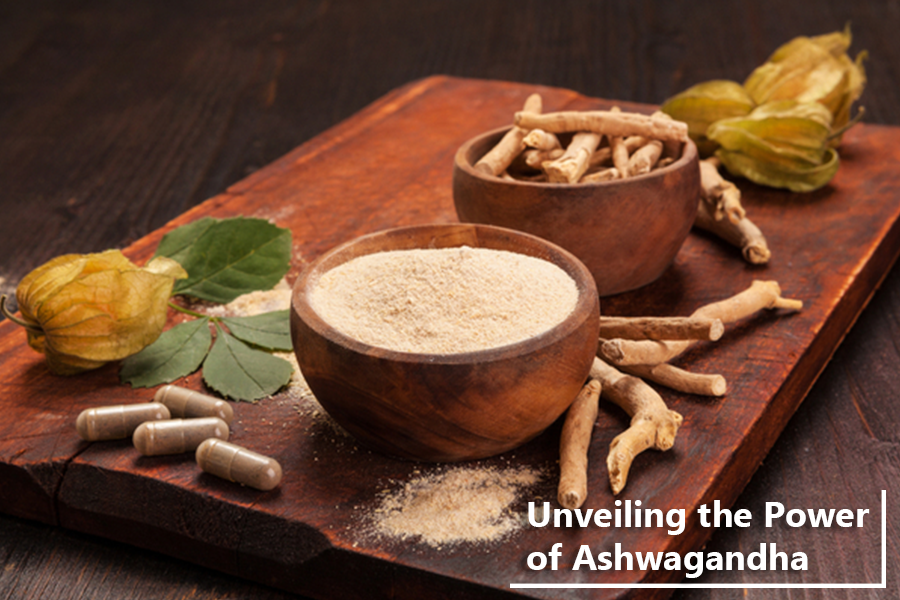 December 01, 2023
       Written By Christian Jones - Content Executive at JM Wholesale  Explore Our Extensive Range Of Nootropics! Have you been feeling overwhelmed and stressed...