Wholesale Vape True Bar
True Bar is a popular vaping brand that specialises in crafting long lasting, satisfying wholesale disposable vape devices. This independent company prides itself on customer experience. True Vape wants to give you the best quality, rather than quantity, all while promising variety and a customised vaping experience.

True Vape also listens to their customer feedback to ensure that in the future, products are supplied to an even better standard than before. This way you can expect an ever-improved experience and happy returning customers.

If you are new to vaping, you can be sure that True Vape is a safe starting point. At JM Wholesale, the True Vape range is 100% disposable vapes. This means that you buy the vape as a pre-setup package, open the box, turn on the vape and you're good to go. There is no hassle or the need to purchase e-liquid. Once the vape runs out, you can throw it away. There is no need to recharge it or fiddle with wires and cables. This suits many new vapers, especially those transitioning away from cigarettes and want to retain that disposable feel. Each disposable vape by True Bar is given a puff rate, which is the expected number of puffs to expect when using the vape pen.

Featured
Featured
Best Selling
Price, low to high
Price, high to low
Alphabetically, A-Z
Alphabetically, Z-A
Date, new to old
Date, old to new
Wholesale Vape True Bar Q & A
What are True Bars?
True Bar is a vaping brand committed to providing great tasting disposable wholesale vape pods. Fully regulated and checked for safety, True Bar products are reliable, hardwearing, easy to transport and satisfying to vape with. Each True Bar offers 600 puffs and two different nicotine options, as well as a range of flavours that will please any vaper.
How do True Bars work?
True Bar offers disposable vape pens, which means they are fully set up when you take them out of the box. You will not need to charge the vape pen or add any e-liquid. You carry on vaping with it until it has run out of puffs. Then, you throw the pen away and start with a new one. You can select a number of flavours and all of these flavours are built into the vape kit when it arrives. Disposable vape kits are great for beginners, for ex-smokers, or for those who prefer to bypass the hassle of refilling and changing coils.
How are True Bars different from other vapes?
True Bar offers two options when it comes to nicotine content. You can either select a 20mg True Bar vape, which is perfect for people transitioning away from cigarettes because they can have the nicotine hit without the health risks. Or, you can enjoy the 0mg nicotine free range. This is perfect for people who are not addicted to nicotine, or those wanting to cut down on their nicotine intake. Both of these options have a good range of flavours including mixed fruit, menthol, strawberry ice and cola.
How long do True Bar Disposables last?
The True Bar range on the JM Wholesale website has 600 puffs. This means that you can expect to inhale and exhale from the vape kit up to 600 times before it runs out. Once it runs out, you simply throw it away and start a new one. The puff rate can vary depending on how much you draw out of it each time you inhale - 600 is the estimate. How often you vape will depend on how long 600 puffs lasts.
How do you inhale a True Bar?
Inhaling from a True Bar disposable is easy. It is draw activated so you simply put the tip of the e-pen to your lips, and inhale the vapour into your mouth, then inhale it into your lungs. This is known as mouth-to-lung vaping.
Is True Bar a Safe Brand?
Any brand listed here at JM Wholesale is regulated and follows the necessary safety regulations. True Bar are a reputable supplier of good quality vape kits with excellent customer reviews.
What Are The Most Popular True Bar Flavours?
There's no shortage of exciting flavours offered by True Bar. It has classics like cola, menthol and cream tobacco. There's also some interesting and unique flavours like energy ice, orange soda and watermelon. You can also find some blends like apple peach, strawberry banana and berry lemon.
View more
True Bar Vape Disposables Review
True Bar offers up a bountiful selection of mouth-watering flavours in their range. They design their products to be simple to use whilst producing stress free and immersive vaping experiences towards their customers that will last all day long and linger longer in the memory.
Through JM Wholesale, you can browse through the whole True Bar range.
Best Products For Your Customers
20mg True Bar Glow Disposable Vape Device 600 Puffs: Promising up to 600 puffs, this cool looking wholesale disposable vape will please your customers. It's lightweight and portable, and can be carried in a pocket or wallet. It has a 550mAh Battery and 2% 20mg nicotine salts.
Available in a number of flavours including Watermelon Strawberry Chilled and Rainbow Candy.
20mg True Bar Disposable Vape Pod 600 Puffs: Again, this vape pen has 600 puffs and 550mAh battery built in. This disposable pod has a large range of flavours to choose from including popular pink lemonade, cotton candy and cola.
Best Flavours
One of the best things about True Bar is their huge variety of flavours to suit any taste or preference. Each vape pen also promises satisfying clouds, a good crisp flavour and no more bitterness or burnt tastes.
The flavours we would recommend that you put in front of your customers are:
Cotton Candy: Sweeter than sweet, this flavour is for anyone who wants to feel like they're vaping a dessert! Sugary, light and pleasant, the cotton candy flavour is a real hit amongst customers. You can find it here.
Cream Tobacco: Perfect for customers transitioning away from cigarettes without wanting to lose that familiar tobacco flavour. You can find this flavour here.
Watermelon Apple: Sweet, light, tasty and moorish. That's how customers describe the Water melon Apple flavour available with the 0mg True Bar vape.
Orange Soda: For those seeking a fizzy, sweet, sharp and punchy taste, they can do no better than this orange soda available with the True Bar 0mg.
Rainbow Skittles: Talk about retro! The rainbow skittles flavour will take you straight back to the 1990s. Get it here.

View more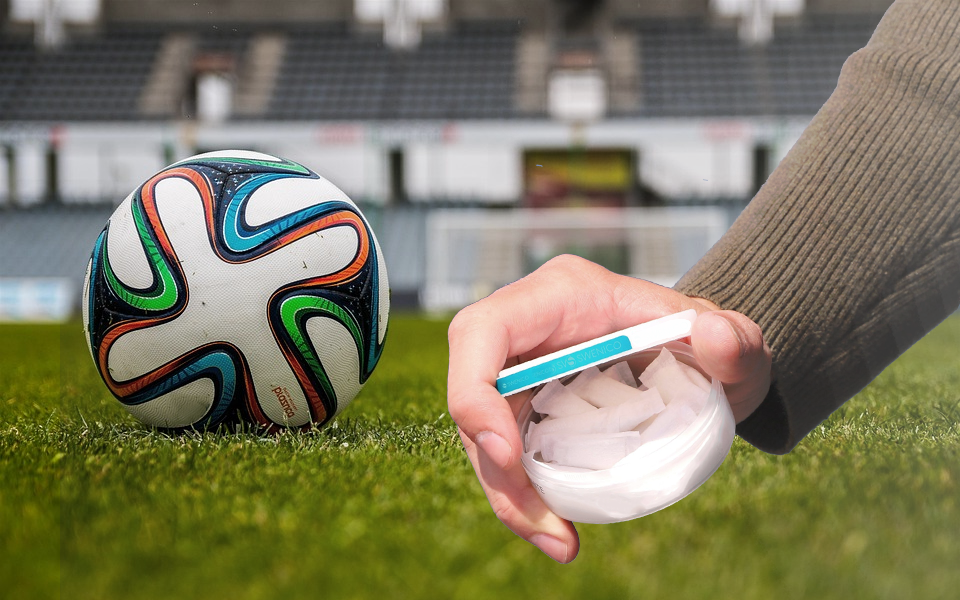 December 05, 2023
There's a new trend sweeping across the footballing world, and it has nothing to do with innovative tactics or ground-breaking training regimes. This trend is...