Wholesale Disposable Vape Bar UK
As the UK's leading supplier of disposable vapes in bulk, we invite you to discover a broad and premium selection of wholesale disposable vapes at JM Wholesale, your trusted partner in the vaping industry. As an authorised distributor for prominent brands such as ELF Bar, Geek Bar, ELUX, and a multitude of other coveted disposable vape manufacturers, we guarantee quality and reliability in every puff.

Our wholesale disposable vapes are available in bulk, and are ingeniously designed to simplify your vaping experience. They are essentially ready-to-use, single-use devices pre-filled with an assortment of tantalising e-liquid flavours. With no need for charging or the messy process of refilling, disposable vapes ensure you never find yourself stranded without a vaping device. Convenience is the name of the game.
Adding to their ease of use, many of our wholesale disposable vapes come equipped with cutting-edge auto-draw technology. With this feature, you won't need to fumble for a button to start your vaping session. Instead, merely drawing on the device activates it, offering you a seamless vaping experience. The simplicity and user-friendliness of disposable vapes make them the perfect choice for individuals who are just beginning their vaping journey. They eliminate the need for investing in complex kits and the potentially overwhelming variety of vape juices.
JM Wholesale proudly presents an extensive range of wholesale disposable vape pens. Each product is curated from esteemed manufacturers and hand-picked by our in-house experts to ensure you receive the best on the market. Our policy of no minimum order requirement empowers you to buy exactly what you need, when you need it. For those looking to make large-scale purchases, we also provide lucrative discounts on specific products when bought in bulk.
We are also pleased to offer a range of 0mg nicotine-free wholesale disposable vapes. These products offer the same superb vaping experience, but without any nicotine content. This is an ideal choice for vapers who are looking to enjoy the tactile and sensory pleasures of vaping, but without the addictive properties of nicotine. Whether you are trying to cut down on your nicotine consumption or simply prefer to vape nicotine-free, our expansive range of 0mg wholesale disposable vapes offers an array of delightful flavours and trusted brands to ensure your vaping journey is both enjoyable and tailored to your specific preferences.
Don't hesitate to reach out to our friendly and knowledgeable team for any queries or to place your order. We're always at the ready to assist you and ensure your shopping experience with us is nothing short of excellent. At JM Wholesale, we're committed to providing quality, convenience, and exceptional customer service in the world of wholesale disposable vapes.
Featured
Featured
Best Selling
Price, low to high
Price, high to low
Alphabetically, A-Z
Alphabetically, Z-A
Date, new to old
Date, old to new
Wholesale Disposable Vape Bar UK Q & A
What are disposable vapes?
Disposable vapes, often referred to as vape pens, pod vapes, or e-cigarettes, are self-contained, user-friendly devices that are designed to mimic the experience of smoking without the need for a lighter or matches. They have surged in popularity recently, and we at JM Wholesale are proud to offer an extensive range in our inventory.
The core component of disposable vapes is a battery which powers a heating element, commonly known as a coil. This coil heats up and vaporizes a liquid (often referred to as vape juice or e-liquid), which contains various flavors and often nicotine or CBD. Once the liquid is vaporized, it can be inhaled or 'vaped' by the user.
The term 'disposable' refers to the fact that these devices are designed to be used until the vape juice is depleted or the battery dies, at which point they can be disposed of and replaced with a new one. This makes them a simple and convenient option, particularly for beginners or for those who are looking for a hassle-free vaping experience.
In our range at JM Wholesale, you will find disposable vapes that cater to a broad spectrum of consumer tastes and budgets. Retail prices for these products can start from as low as £3.00 and go upwards, with the cost being largely dependent on factors such as brand reputation, device size, and the quality of the materials and ingredients used. Higher-end models often deliver a superior vaping experience and last longer, thus providing better value for money over time.
For retailers, we offer wholesale disposable vape and wholesale disposable vape kits. Buying in bulk allows retailers to secure a lower price per unit and, in turn, offer competitive pricing to their customers. As the vaping industry continues its rapid growth trajectory, providing a diverse range of disposable vaping products can be a surefire way for retailers to cater to this booming market and attract a broad customer base.
With our wholesale disposable vape kits, retailers get everything they need in one package, making it a convenient and cost-effective way to stock up on a variety of popular products. And for those who want to provide their customers with more options, buying disposable vapes in bulk can offer an affordable solution.
In this ever-evolving industry, staying informed is key. Therefore, we encourage you to read through the rest of our FAQs for more information on disposable vapes, how they work, and how to choose the right ones for your business. If you have any further questions or require more specific information, please don't hesitate to reach out to us. Our team is always on hand to provide guidance and support, ensuring you make the best purchasing decisions for your business.
How many puffs are in a wholesale disposable vape?
This very much depends on the size and type of pen, but on average, a disposable vape pen will give approximately 400 puffs, but this can be lower or higher depending on how it is used. The user will know when their disposable vape is running out when they start to notice a reduction in the volume of vapour in each draw, as this indicates the end of liquid. The pens also have a light that illuminates at the tip and when this no longer lights up, this is another sign that the pen has run out of liquid.
Customers can benefit from buying disposable vapes in bulk packs from retailers so that they don't run out and you can offer packs at a better unit price. By offering disposable vape kits and pens in this way, you can secure regular and loyal custom.
There is no legal restriction of puff-count in the UK, however TPD restrictions on e-liquid capacity (2ml) mean that few devices in the UK offer more than 600 approx. puffs.
Which are the best wholesale disposable vapes?
While this is a subjective question, here are some of the top-selling disposable vape brands which we stock:
ELF Bar
ELF Bar is renowned for its sleek, pocket-friendly designs and a broad array of flavours. Known for creating vapes that are both user-friendly and high-quality, ELF Bar's products provide an exceptional balance between affordability and premium experience. The brand's disposable vapes are fully charged out of the box and offer approximately 600 puffs per device, making them a convenient and long-lasting option for vapers.
SKE
SKE is a rising brand in the disposable vape industry, distinguished by its focus on bold, intense flavours and sturdy device construction. SKE wholesale disposable vapes are designed for longevity, with each device offering up to 800 puffs. The brand places a premium on producing satisfying, full-bodied vapour with every puff, making SKE a popular choice among experienced vapers seeking a rich vape experience.
Geekbar
Geekbar, a sub-brand of the renowned Geekvape, stands out for its innovative designs and high-quality ingredients. Known for wholesale disposable vapes that deliver a smooth and consistent draw, Geekbar focuses on creating devices that are easy to use yet provide a superior vaping experience. With a robust battery and enough e-liquid for approximately 575 puffs, Geekbar offers a blend of convenience and performance.
Aroma King
Aroma King is synonymous with unique and aromatic flavour profiles. The brand's disposable vapes are celebrated for their flavourful and refreshing vapour, offering a range of options from traditional tobacco to exotic fruits. Each Aroma King disposable vape is designed for about 500 puffs, providing a delightful and convenient vaping experience that caters to a variety of palate preferences.
Freemax
Freemax is a seasoned player in the vape industry, known for its technological advancements and high-quality products. The brand's disposable vapes are no exception, equipped with the latest mesh coil technology to provide enhanced flavour and vapour production. With a sleek design, robust battery, and rich flavour profile, Freemax disposable vapes offer a premium vaping experience and approximately 700 puffs per device.
IVG
IVG (I Vape Great) is a UK-based brand that has made significant strides in the global vaping market. Known for their award-winning flavours, IVG's disposable vapes offer a combination of classic and exotic tastes. Each IVG disposable device provides around 600 puffs and boasts a high-capacity internal battery, ensuring a consistent vaping experience until the very last puff. Their commitment to quality ingredients and satisfying vape experiences have made them a favourite among discerning vapers.
Nasty
Nasty, also known as Nasty Juice, is a Malaysian brand with a worldwide following. They've made a name for themselves with their bold, fruity flavours and distinctive packaging. Nasty's disposable vapes come in a variety of unique flavour combinations, delivering an intense taste experience for those who prefer a more adventurous vaping experience. Nasty disposable vapes offer an accessible and exciting introduction to the world of vaping.
Ultimate Bar
Ultimate Bar is a brand that combines sleek design with an extensive flavour range. Their disposable vapes are known for their modern, streamlined aesthetic and user-friendly operation. Ultimate Bar offers an impressive range of flavours, from traditional tobacco to sweet dessert options, ensuring that there's something for every preference.
Nerd Bar
Nerd Bar is a brand that prides itself on creating vapes that deliver strong flavours and a satisfying throat hit. Their disposable vapes come fully charged and ready to use, with each device offering up to 600 puffs. The brand's focus on quality control and high-standard manufacturing processes ensures a consistently good vaping experience. Nerd Bar's disposable vapes are a reliable choice for those seeking a combination of convenience and quality in their vaping devices.
How do wholesale disposable vapes work?
Disposable vapes are designed with simplicity and convenience in mind, offering an accessible entry point for newcomers to vaping and a hassle-free alternative for seasoned vapers. Even though the amount of information available online or in manufacturers' instructions can initially appear daunting, the actual operation of these devices is relatively straightforward.
Each wholesale disposable vape contains three key components: a battery, a heating element (or coil), and a reservoir or cartridge filled with e-liquid. The battery is the power source that fuels the entire operation, while the heating element uses this power to heat up and vaporise the e-liquid. The vaporised e-liquid is then inhaled by the user.
One of the distinct advantages of bullk disposable vapes is that they come pre-loaded with e-liquid. This eliminates the need for users to refill the device manually, which can sometimes be a messy process. As such, disposable vapes offer a cleaner, more streamlined vaping experience.
In addition, disposable vapes do not require charging. The battery is designed to last for the entire lifespan of the device, which typically corresponds with the amount of e-liquid included. This means that once the e-liquid runs out or the battery dies, the device is simply discarded and replaced with a new one. This "use and discard" nature is what gives our wholesale disposable vapes their name.
Perhaps the most user-friendly feature of wholesale disposable vapes is their automatic firing mechanism. Unlike some other vaping devices, which require the user to press a button to activate the device, disposable vapes typically operate via an airflow sensor. This sensor detects when the user takes a draw from the device and automatically activates the heating element. This results in a vaping experience that closely mimics the act of smoking, making disposable vapes an attractive option for smokers looking to transition to vaping.
In essence, using a disposable vape is as easy as picking it up and taking a puff. There's no need for setup, maintenance, or the learning curve that often comes with more complex devices. Whether you're a retailer looking to provide a simple vaping solution for your customers, or a consumer seeking a straightforward and effortless vaping experience, disposable vapes are an excellent choice.
How to use a disposable vape pen?
The straightforward design of a wholesale disposable vape pen makes it exceptionally easy to use, even for those who are new to the world of vaping. Its operation mimics the inhalation process of traditional smoking, making it a familiar and comfortable transition for former smokers.
To start using a wholesale disposable vape pen, the user needs to place their mouth on the mouthpiece or the tip of the vape pen, which is typically located at one end of the device. They then draw in a breath, much like they would if they were smoking a conventional cigarette. The mechanism of the vape pen automatically detects this inhalation and activates the heating element, which in turn vaporises the e-liquid contained within the device.
One important point to remember while using a wholesale disposable vape pen is the manner of inhalation. Long, slow, and gentle puffs tend to work best, as they allow the e-liquid to be properly vaporised and provide the best flavour and vapour production. An indicator light on the device usually illuminates to signal that the device is functioning correctly and the inhalation pressure is just right.
Contrary to how traditional cigarettes function, where a stronger puff would cause the cigarette to burn more quickly, a too forceful draw on a vape pen can result in a less pleasant experience. This is because overly strong inhalation can sometimes draw some of the e-liquid into the user's mouth. However, most users quickly find their optimal inhalation strength after just a few uses, making this a minor hurdle that's easily overcome.
In short, using a disposable vape pen requires little more than placing the device to your lips and taking a gentle inhale. Its ease of use, combined with the convenience of a pre-loaded device and a battery that lasts for the duration of the e-liquid, makes disposable vape pens a popular choice among both new and experienced vapers.
How do you dispose of disposable vape pens?
Disposing of disposable vape pens responsibly is important for the environment, as they contain both electronic and plastic components. The process involves separate treatment for different parts of the vape pen.
The battery inside the disposable vape pen is the component that requires special attention. It's essential not to throw it into regular household waste, as batteries can contain harmful chemicals that, if not disposed of properly, can contribute to environmental pollution. Many supermarkets, electronics stores, and recycling centers provide battery recycle bins specifically for this purpose. By placing your used wholesale disposable vape pen batteries in these designated bins, you're ensuring they get recycled properly.
As for the remaining parts of the disposable vape pen, such as the plastic housing or mouthpiece, the disposal method often depends on the specific materials used in the manufacture of the device. Some parts may be recyclable, while others are not. You should refer to the manufacturer's instructions, if provided, or check the type of plastic used.
If the plastic parts are recyclable, you'll need to clean them before recycling. This typically involves rinsing out the component with warm water to remove any residual e-liquid. Once clean, these parts can be disposed of in the same manner as other recyclable household waste. If no recycling information is provided and you're unsure whether a component can be recycled, it's best to err on the side of caution and dispose of it with your regular household waste.
Remember, proper disposal of disposable vape pens not only helps protect the environment but is also a legal requirement in many places. It's always best to check local regulations and guidelines to ensure you're disposing of these items responsibly.
Read our detailed article on recycling disposable vapes to learn more.
Why do disposable vapes taste better?
Firstly, the design of wholesale disposable vapes emphasises simplicity and consistency, which invariably affects taste. These devices come pre-filled with a specific quantity of e-liquid with an exact flavour and nicotine strength. This means the vape juice used in disposable vapes is carefully selected and optimised by manufacturers for the best possible performance. Consequently, every puff from a disposable vape offers a consistent flavour that has been perfected by the manufacturer, which can certainly contribute to a better taste experience.
The ease of use associated with disposable vapes also plays a pivotal role in their taste. Unlike refillable vapes, there's no room for user error with disposables, such as incorrect settings, improper filling, or poor maintenance. Each of these mistakes in a refillable system could lead to a sub-optimal flavour. By contrast, disposable vapes require no setup or adjustment, which removes these potential pitfalls and ensures users get the best flavour experience the device can offer.
One crucial aspect of disposable vapes is the freshness of the coil and wick. These elements directly impact the taste of the vapour. A reusable vape system requires regular maintenance, including coil changes, as over time, coils tend to accumulate residue. This residue can create a burnt or unpleasant taste. However, disposable vapes, being single-use, always utilise a fresh coil and wick, guaranteeing a clean and pure flavour throughout the vape's lifespan.
Furthermore, disposable vapes often feature high-quality nic salt e-liquids. Manufacturers understand that the user can't change the e-liquid, so they ensure it's of a high standard to begin with. They choose e-liquids with well-balanced and complex flavour profiles, providing an enjoyable and nuanced taste experience to the user.
Finally, the nicotine satisfaction from wholesale disposable vapes contributes to a perceived better taste. Many disposable vapes utilise nicotine salts instead of freebase nicotine. Nicotine salts provide a smoother throat hit and are absorbed into the body more rapidly than freebase nicotine. This fast absorption can lead to a more satisfying experience, which, in turn, can enhance the perceived taste.
Do disposable vapes have a use-by date?
Disposable vapes, like a vast array of consumable products, do indeed come with an optimal use period. Manufacturers recommend using these vapes within 24 months, which is approximately two years from the date they were made. However, it's worth noting that this timeframe is more of a suggestion than a hard and fast rule.
The significance of the 24-month mark is that after this point, the likelihood of the e-liquid within the vape beginning to degrade increases significantly. When the e-liquid degrades, it can cause various issues that could hinder the vaping experience, a phenomenon often described as the e-liquid becoming "spoilt."
E-liquids, the key component of disposable vapes, consist of several ingredients, including propylene glycol (PG), vegetable glycerin (VG), nicotine, and flavourings. With time, these components can undergo numerous chemical changes, affecting their characteristics and performance. Nicotine, for instance, is a naturally occurring substance that can degrade or oxidise over time, especially when exposed to heat, light, and air. The oxidation of nicotine can result in a change in its strength and impact, potentially leading to a less satisfying or harsher vaping experience.
The degradation process also affects the flavourings in the e-liquid. The changes might be due to the degradation of individual flavouring components or the interaction between different flavours. The result is a change in taste, which can range from being slightly off to noticeably unpleasant.
The degradation of e-liquid can also impact the volume of vapour produced. Both PG and VG contribute to the visible vapour produced when the e-liquid is heated in the vape. Any changes to these components can result in less vapour being produced, making the vaping experience less enjoyable for users.
In certain cases, the degraded e-liquid may even lead to a change in colour, generally becoming darker. While this change doesn't always imply a decrease in quality, it can sometimes accompany a change in consistency, potentially causing issues with the operation of the vape. This can be particularly problematic with wholesale disposable vapes, where the user doesn't have the option to clean or maintain the device.
Why do disposable vapes use mesh coils?
The use of mesh coils in disposable vapes has become increasingly popular due to their superior performance. But what makes them special, and why do they enhance the vaping experience?
In essence, mesh coils are designed to increase the area that heats up and comes in contact with the e-liquid. In traditional coils, made of wound wire, the e-liquid only touches the outer surface of the coil. This can lead to uneven heating, which might affect the taste and amount of vapour produced.
However, a mesh coil, which looks like a small metallic net or screen, has a larger surface area that comes into contact with the e-liquid. This larger surface means that more e-liquid is heated at the same time, leading to a bigger amount of vapour produced, as well as an improved flavour.
Besides better vapour and taste, mesh coils also provide a more consistent heat. Unlike wound wire coils that can have "hotspots" or areas that get hotter than the rest, mesh coils heat evenly across their surface. This even heating helps prevent unpleasant burnt tastes and ensures a smoother vaping experience.
Additionally, mesh coils heat up and cool down quickly. This means they reach the right temperature for vaporising the e-liquid faster, giving you immediate vapour production and intense flavour from the moment you start vaping. Plus, the quick cooling helps the coil last longer, which is beneficial for disposable vapes, as you cannot change the coil in these devices.
In short, mesh coils in disposable vapes offer a better vaping experience. They produce more vapour, enhance the flavour, and heat more consistently than traditional wound wire coils, providing a smooth and satisfying vape each time.
Do you sell 0mg nicotine-free disposable vapes?
We have a complete stock of 0mg nicotine-free disposable vapes. These devices have been growing in popularity over recent months, with demand showing no signs of slowing. These products are ideal for customers who love to enjoy the different flavours and sensations of vapour, without exposing themselves to addictive nicotine.
Do you sell wholesale disposable CBD vapes?
Absolutely, we're proud to offer a comprehensive and diverse selection of CBD-infused vaping products within our wholesale range. Our range is expansive and meticulously curated to suit the varied needs of our customers. While we do strive to ensure a breadth of choices, it's crucial to acknowledge that our CBD vaping products are meant solely for individuals who meet or exceed the legal smoking age in their respective locales.
Starting with our CBD vape pens, these are among the most popular items that we offer. Their popularity stems from their user-friendly nature; they are easy to use and offer a discreet way of consuming CBD. Each vape pen in our wholesale range comes pre-loaded with premium, lab-tested CBD oil. This ensures that each puff provides a consistent, potent dose of CBD, allowing users to experience its full benefits.
In addition to our vape pens, our CBD-infused disposables, also known as disposable vape pens, are a great hit with consumers. These single-use pens come pre-filled with CBD oil and are ready to use right out of the box. They're a hassle-free and convenient option, especially for those who are new to CBD vaping or those looking for a no-maintenance vaping solution. These wholesale disposable vapes are a fantastic option for retailers looking to provide their customers with a simple, cost-effective introduction to the world of CBD vaping.
Our wholesale CBD-infused disposable vapes come in an array of exciting flavours, like refreshing mint, tangy citrus, or sweet and fruity berry blends. We pay extra attention to the quality of our CBD oil and the construction of our disposable vapes. This ensures a seamless and enjoyable vaping experience for the end-user. Furthermore, these disposable vapes are compact, allowing for easy portability and discreet use.
For a more traditional experience, we also carry dry-herb devices in our wholesale range. These devices are specially designed for the vaping of CBD-rich dry herbs. Dry herb vaping devices often offer a more natural and full-bodied CBD experience compared to oil-based products, as they heat the whole cannabis flower instead of extracting and condensing its components into an oil.
Which disposable vapes are the safest?
All TPD approved vaping good are extremely safe. It's important to understand that vaping is a regulated industry with strict standards in place to ensure the highest level of product quality and safety. It means that any brand offering disposable vapes, whether it's a well-known name or a new player in the market, must adhere to these rigorous guidelines.
In the UK, disposable vape manufacturers are required to comply with the Tobacco Products Directive (TPD) regulations, which mandate various safety measures and product standards. These include restrictions on nicotine concentration, E-liquid volume limits, disclosure of ingredients, child-resistant and tamper-evident packaging, inclusion of warning labels and informational leaflets, and emissions testing.
By adhering to TPD regulations, manufacturers ensure that their products are safe for consumer use. They provide comprehensive ingredient lists to foster transparency and enable informed consumer choices. Nicotine strengths are capped to balance user satisfaction while minimising potential risks. The e-liquid volume in disposable vapes is also regulated, controlling overall nicotine consumption and fostering product innovation.
Moreover, disposable vapes must undergo emission testing and the results, along with comprehensive product information, have to be submitted to regulatory authorities. This process ensures only safe and compliant products reach the market.
Additionally, all disposable vapes are required to have child-resistant and tamper-evident packaging, reducing the risk of accidental exposure to children and providing evidence if the product has been interfered with.
Brands such as ELF Bar, SKE, Geekbar, Aroma King, Freemax, IVG, Nasty, Ultimate Bar, and Nerd Bar, all adhere to these standards and regularly undergo third-party testing to ensure their products' safety and quality. Consumer safety is also enhanced by user instructions and health warnings included with every product, helping users understand the correct usage and potential risks associated with vaping.
Are disposable vapes getting banned?
Within the United Kingdom, where JM Wholesale are based, wholesale vaping products are regulated under the Tobacco Products Directive (TPD) of 2016. The TPD imposes certain requirements regarding the composition, packaging, and advertising of vaping products, but it does not ban them outright. Thus, wholesale disposable vapes can be legally sold in the UK as long as they adhere to these regulations.
In contrast, some countries have more stringent laws. For instance, in certain states in the USA, flavoured vaping products have been banned due to concerns about their appeal to young people. In some other countries, all e-cigarette products are banned outright.
Given the evolving nature of these regulations, it's crucial for manufacturers, wholesalers, and retailers of disposable vapes to stay updated on the current laws and regulations in their markets. They may also need to adapt their products to comply with new regulations as they come into effect. Moreover, consumers should also be aware of the laws in their specific location to ensure they are using these products legally and safely.
In conclusion, while disposable vapes are not universally banned, their legality can vary widely based on location.
Are disposable vapes TPD compliant?
Wholesale Disposable vapes are subject to The Tobacco Products Directive (TPD: a collection of rules established by the European Union to govern the production, presentation, and sale of tobacco and related products, including much-loved disposable vapes.
When it comes to disposables, TPD compliance signifies adherence to a variety of criteria that touch upon several key aspects, such as:
Nicotine concentration:

Nicotine concentration in disposable vapes is regulated under the Tobacco Products Directive (TPD), which stipulates that the nicotine strength in e-liquids must not exceed 20 milligrams per milliliter (mg/mL). This rule ensures a balance between delivering a satisfying vaping experience and reducing the risk of nicotine overdose. It serves as a protective measure, ensuring that vapers are not exposed to excessively high levels of nicotine that could be harmful.

E-liquid volume:

The volume of e-liquid contained in a wholesale disposable vape is also limited by the TPD, with the upper limit set at 2 milliliters (mL). This volume control not only helps to regulate the overall amount of nicotine a user can consume from a single device but also drives innovation within the industry as manufacturers strive to create efficient devices that deliver a satisfying experience within these constraints.

Ingredient disclosure:

Transparency is a key aspect of the TPD's regulatory framework. Manufacturers of vaping products are required to disclose a comprehensive list of the ingredients present in their e-liquids. This allows users to be fully informed about what they are inhaling, which in turn empowers them to make conscious decisions about the products they choose to use.

Child-resistant and tamper-evident packaging:

The TPD also mandates the use of child-resistant and tamper-evident packaging for all disposable vapes. These packaging features aim to prevent accidental ingestion or use by children and provide clear signs if the packaging has been interfered with. This regulation is critical in ensuring the safety of users and non-users alike.

Warning labels and leaflets:

The TPD also mandates the use of child-resistant and tamper-evident packaging for all disposable vapes. These packaging features aim to prevent accidental ingestion or use by children and provide clear signs if the packaging has been interfered with. This regulation is critical in ensuring the safety of users and non-users alike.

Emission testing and notifications:

Lastly, the TPD requires manufacturers to conduct emission testing and provide detailed notifications on their products. They must submit comprehensive information about the ingredients, emissions, and toxicity of their products to regulatory authorities. This regulatory step guarantees that only products that meet safety standards and compliance requirements make it to the market, protecting consumers from potentially harmful products.
JM Wholesale ensures that our disposal vape devices are fully TPD compliant, ensuring our customers can sell to their customers with minimal concerns and maximum confidence. If you are unsure about the TPD compliance of any product we sell, please get in touch.
View more
Your Essential Guide To Disposable Vapes
The Pros and Cons of Using A Disposable Whether you'd prefer a refillable or disposable vape depends on a number of factors. We'll explore these now to help you select the best possible wholesale vape:
Pros
Simplicity and Ease-of-Use: For novices taking their first steps into the dynamic world of vaping, disposable e-cigarettes serve as an ideal initiation. These devices champion simplicity, requiring no elaborate setup process or wiring. Simply unpack the device, power it up, and you're ready to enjoy your vaping journey. The absence of complex instructions and the need for charging makes disposable vapes a beacon of straightforward convenience in the vape wholesale industry.
Perfect for Experimentation: For those undecided about whether vaping aligns with their lifestyle or preferences, disposable vape devices offer an accessible gateway to exploration. These devices allow you to dip your toes in the vaping world without significant financial commitment. If you find that vaping isn't to your taste, you can easily dispose of the device without the burden of unused components for a refillable device. However, if you relish the experience, the option to transition to a refillable vape is always within reach.
Affordability: Disposable vape devices generally strike a more cost-effective balance compared to their refillable counterparts. Their budget-friendly nature makes them an appealing option for individuals keen on reducing expenses or those wishing to experiment with different vape devices without making a hefty investment.
Compact and Discreet: In contrast to their larger and more unwieldy vape tank siblings, disposable vape devices offer a compact and discreet vaping solution. With a size perfect for slipping into a pocket or wallet, these devices come with safety measures to prevent inadvertent activation, facilitating a hassle-free and worry-free vaping experience.
Zero Charging Required: With disposable vapes, you can say goodbye to the incessant scramble for USB chargers. Once your device exhausts its lifespan, it can be discarded conveniently. Numerous disposable vapes feature indicators to alert you when the device is nearing depletion, ensuring you can have a replacement prepared well in advance.
Contributes to Harm Reduction: For smokers transitioning to disposable vapes, they're engaging in a potential form of harm reduction. Opting for vape devices could help decrease the risk of smoking-related health issues or injuries.
Innovative Material Usage: Disposable vapes frequently incorporate cutting-edge and more environmentally-friendly materials, such as paper, cardboard, and rubber, rather than less sustainable plastics. This approach results in a higher number of biodegradable alternatives within the vape wholesale market.
Impulse Purchase Potential: Strategically displaying your disposable vapes near the checkout counter can boost their visibility and impulsive purchase appeal. Given their affordability and ease-of-use, they're prime candidates for spontaneous buys. This strategy also promotes returning customers as they will need replacements, leading to a consistent stream of sales.
Typically recyclable: Contrary to popular belief, disposable vapes are often recyclable. A majority of disposable vapes are designed in such a way that allows for quick and easy separation of plastic, metal, and electronic components. These can then be recycled and disposed of independently and safely, reinforcing the commitment to sustainable practices in the vaping industry.
Cons
Limited Variety: Since disposable vapes come pre-loaded with e-juice, they don't offer the wide range of flavour options that refillable vapes do. However, if simplicity is your preference, this shouldn't be an issue. Additionally, vape manufacturers are continually introducing new flavours to the market.
Restricted Functionality: Disposable vape pens are pre-configured and don't offer the flexibility to try new coils or tanks. They also may not allow for as much control over airflow and vape cloud production. But, for those new to vaping or who prefer simplicity, these limitations should have minimal impact.
Choosing the best disposable vape involves a careful evaluation of numerous factors that can influence your vaping experience. Here are some key elements to consider:
Supplier Reputation
Purchasing from a reputable vape wholesale supplier is paramount. A supplier should have a proven track record of delivering high-quality, authentic products that meet industry standards. This can be validated through comprehensive product transparency and positive customer testimonials. JM Wholesale, for instance, is an esteemed supplier known for its unwavering commitment to authenticity, quality, and outstanding customer service in the realm of wholesale disposable vapes.
Safety Information, Warning Labels, & Instructions
Responsible vape brands ensure their products come complete with exhaustive safety information, clear warning labels, and easy-to-understand instructions. Aspects of use, storage, and disposal should be well-documented, along with explicit health warnings and suitability for different age groups or health conditions. At JM Wholesale, all our wholesale disposable vapes strictly adhere to these essential safety requirements, guaranteeing our customers have all necessary information to vape responsibly and safely.
Device Longevity
How often you plan to vape directly impacts the type of device best suited for you. Disposable vapes vary in size and longevity, providing a certain number of puffs before depletion. While a larger device may offer more puffs, it may also be more cumbersome to handle. At JM Wholesale, we prioritise transparency, ensuring all details about our devices' longevity, including liquid capacity, battery life, and estimated puff count, are readily available for your consideration.
Flavour Preference
Disposable vapes introduce a veritable smorgasbord of flavours. Choices range from traditional tobacco and menthol to more adventurous offerings like exotic fruits, indulgent desserts, and a variety of beverages. Take some time to identify your flavour preferences before making your choice. We, at JM Wholesale, pride ourselves on providing an extensive range of flavour profiles, catering to all taste preferences.
Nicotine Content
Your desired nicotine content is another important factor to consider. Disposable vapes are available with varying nicotine strengths, including nicotine-free alternatives. If you're attempting to quit smoking, you may initially opt for a higher nicotine content, gradually transitioning to lower strengths over time. JM Wholesale stocks a wide array of disposable vapes, offering nicotine content from 2% (20mg), 1% (10mg) down to 0% for those preferring nicotine-free vaping.
Device Features
Features that amplify your vaping experience can be a deciding factor. Consider a device with a comfortable mouthpiece, adjustable airflow to customise your vape clouds, or a design that aligns with your style.
The size and weight of the device are also important, especially if you're a vaper on the move. Compact and lightweight devices are currently trending in the UK market, offering convenience and style in equal measure. Armed with this knowledge, you're equipped to make a well-informed decision while shopping for wholesale disposable vapes. JM Wholesale remains at your service to help facilitate this process, ensuring you receive nothing short of the best in your vaping journey.
Number of Puffs
An important consideration is how many puffs the vape is capable of. If you are a regular vape and will use your vape pen multiple times every day, you might be wise to choose a vape with a high puff rate. For example, the OMG Ultimate Bar XL can give you 3500 puffs, whereas the Allo Plus only has 550 puffs and might be better suited to someone who uses it less frequently. As a rule of thumb when calculating the required puff rate, you can assume that 200 puffs is the equivalent of 10 cigarettes. So, if you are transitioning from cigarettes to e-cigarettes and smoke 10 a day, you can expect a 600 puff pen to last 3 days if you vape at the same rate.
Flavour
Looking for a wide variety of flavours? Some disposable vape brands offer more than others. For example, the Fizzy Juice Disposable Vape has 20 flavours to offer, including some very unique ones (lemon cookies, grape candy, pink lemonade). If you are searching for more traditional vape juice flavours, you might pick the HQ Labs Q Pod, which offers ice menthol and raspberry. You should also remember to check the nicotine content when selecting flavours. Some disposables are filled with 0% nicotine e-liquid.
Style
Disposables and relatively limited in terms of size and style but you still have a nice range to choose from. Some mimic the look and feel of a real cigarette, which is beneficial to those wanting to transition from smoking real cigarettes without it feeling too different. Vape pens can come in a variety of colours and textures too. Many will be discreet and easy to fit in your pocket or wallet with appropriate safety features so that you don't accidentally knock it on while walking.
Thanks to the affordable nature of disposables, you can select a few different shapes and sizes to see which one you like the most.
Authenticity
Many disposable vapes are packaged with certification information, usually presented as a small sticker on the device or outer box. Brands like ELF Bar offer online authentication, where scanning a QR sticker will result in an online authenticity check, allowing users to see if their device is legit in just a few short seconds. This is necessary as popular disposable vaping devices are sometimes faked, or their features closely imitated. Market leaders like ELF Bar have been ahead of the curve here - and offer their users a wide range of security features to ensure fake device are easy to spot, both in-hand and on-the-shelf.
Why Choose Vape Wholesale?
Our Wholesale disposable vapes are a convenient, affordable way to enjoy vaping without the hassle of setup or recharging. Much progress has been made in what disposables offer, and you can now find more flavours and functions than ever. Disposables are particularly good for people starting out on their vape journey, especially if they are transitioning from cigarette-smoking. We're able to offer wholesale vapes at the lowest possible prices through out Price Beating service. Not only can you enjoy incredible bulk discounts and special offers, but you can also rest assured that our general pricing structure is the most competitive in the UK. If you'd like to see more of our disposable wholesale vape pens, or any other vaping or CBD products, click here or get in touch with one of our experts today.
View more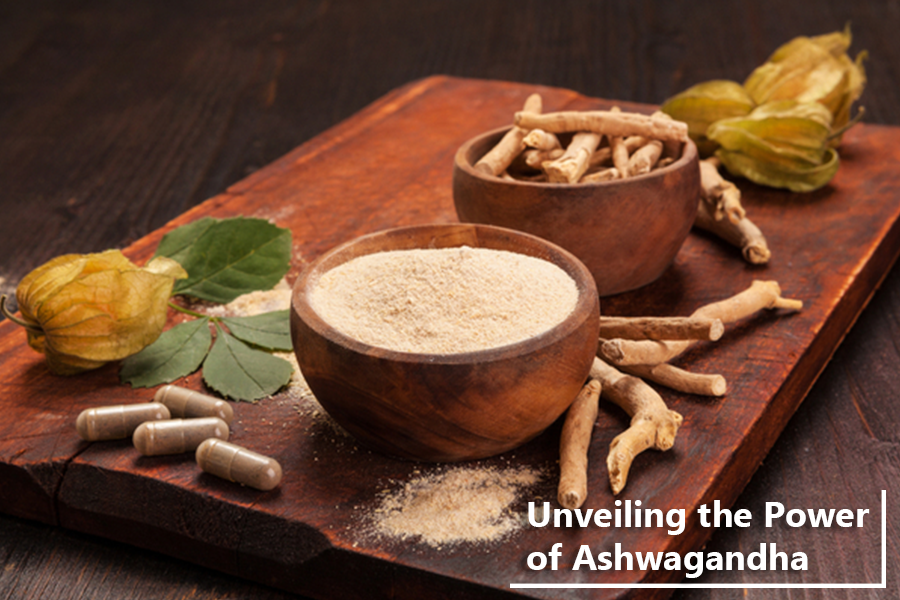 December 01, 2023
       Written By Christian Jones - Content Executive at JM Wholesale  Explore Our Extensive Range Of Nootropics! Have you been feeling overwhelmed and stressed...