Wholesale Large Disposables
Experience the convenience of vaping with our expansive range of large disposable vapes. Each device in this category boasts a nicotine-free content (0mg), guaranteeing compliance with Tobacco Products Directive (TPD) standards. Coupled with a generous e-liquid capacity and over 800 puffs, these disposables offer extended vaping enjoyment far beyond the standard 600 puff count of regular disposables.
Just like their standard counterparts, these large disposable vapes come pre-filled with vape juice. No charging or refilling is required, eliminating any concerns about messy spills or leaks. This plug-and-play design offers a simple, hassle-free vaping experience - ideal for both seasoned vapers and newcomers.
With a 0mg nicotine content, these disposable vapes not only adhere to TPD regulations but also unlock the ability to deliver higher puff counts into the thousands. Furthermore, this characteristic allows them to maintain stronger, more lasting flavours for a truly immersive vaping experience. These large disposables share the cost-effective and convenient attributes of smaller disposables, making them an attractive option for those venturing into the world of vaping. We also have an extensive range of large CBD disposable vapes for those seeking the therapeutic benefits of CBD.
We've curated an extensive range of large disposable vapes available for wholesale purchase. These devices are characterized by their higher e-liquid capacity, ensuring an extended vaping experience for the end consumer. What makes this selection even more appealing is the blend of features across different products to cater to varying tastes.
One category that's gaining traction is the CBD-infused large disposable vapes. These devices merge the benefits of CBD with the convenience and longevity of high-capacity vapes. This category is ideal for customers looking for a potentially therapeutic and flavourful vaping experience.
Another popular category comprises nicotine-free large disposable vapes. These devices are compliant with TPD regulations and are perfect for customers who want to enjoy the pleasures of vaping without nicotine. These vapes often come with rich flavours and high puff counts, thanks to the absence of nicotine.
Furthermore, for those customers who are looking for an enhanced flavour experience, we have large disposable vapes with sophisticated combinations and profiles. These vapes often employ innovative technologies to deliver a smoother and more robust flavour.
Lastly, we also cater to the value-driven customer, with multi-pack deals and high-capacity vapes that deliver both quality and quantity at a competitive price point. This category is ideal for customers who do not want to compromise on experience but are also budget-conscious.
By partnering with JM Wholesale, retailers can effortlessly expand their inventory with these varied types of large disposable vapes. Our wholesale pricing model ensures that you get the best deals, allowing you to offer competitive prices to your customers. With a comprehensive range that appeals to diverse preferences, retailers can rely on JM Wholesale to be the one-stop solution for all large disposable vape needs.
At JM Wholesale, we offer a carefully selected range of wholesale large disposables, each handpicked by our in-house experts for their quality and performance. We operate with a customer-first approach, which means no minimum order restrictions when buying from us. Plus, we offer attractive discounts on bulk purchases of selected products.
Explore our collection and discover the perfect large disposable vape for your needs. For any queries or assistance, our friendly team is always ready to help. Don't hesitate to get in touch and let us help guide you towards the optimal vaping experience.
Featured
Featured
Best Selling
Price, low to high
Price, high to low
Alphabetically, A-Z
Alphabetically, Z-A
Date, new to old
Date, old to new
Wholesale Large Disposables Q & A
The vaping industry has come a long way since its inception. From the basic cig-a-like devices to the high-tech mod boxes, there's a vaping solution for every type of user. One of the latest trends that is capturing the hearts of vapers around the globe is large, high-capacity, nicotine-free vape devices. These vapes are designed to deliver an unmatched vaping experience and are particularly gaining popularity in the UK.
Understanding High-Capacity Vapes
High-capacity vapes, often referred to as 'large vapes', come equipped with substantial e-liquid reservoirs. The increased capacity allows for longer-lasting vape sessions without the need for frequent refills. They are typically designed to be disposable, pre-filled with e-liquid, and do not require charging or maintenance, providing a hassle-free vaping experience for users.
Zero Nicotine: A Cleaner, Fresher Experience
The majority of these large vapes are nicotine-free. This appeals to a growing demographic of vapers who seek the vaping experience without the addictive properties of nicotine. They can be particularly attractive to those who have successfully weaned themselves off nicotine but still appreciate the ritual of vaping.
Flavourful Adventure: Unleashing the True Power of E-liquids
Nicotine-free vapes often offer a purer, more intense flavour experience. Without nicotine, the authentic taste of the e-liquid shines through, allowing users to truly appreciate the depth and variety of flavours on offer. High-capacity vapes hold more e-liquid, leading to a greater diversity of flavour profiles and a longer-lasting taste experience. This feature is particularly appealing to flavour chasers who relish exploring a broad range of e-liquid options.
Consistent Performance: The Art of Reliable Vaping
Large vapes come with larger batteries, translating into a longer lifespan and consistent performance throughout their use. This reliability is another crucial aspect that appeals to users. There's no need for users to worry about battery life or charging; they can just pick up their device and vape at their leisure.
Ease and Accessibility: Hassle-Free Vaping Experience
Despite their size, large vapes are incredibly user-friendly. They're lightweight and compact, making them easy to carry around. Given their disposable nature, these devices eliminate the need for coil changes, battery replacements, and e-liquid refills, making them an excellent option for those seeking a straightforward, no-fuss vaping experience.
Versatility: Broad Range of Options
The market for large, high-capacity vapes is diverse and versatile. They come in an array of designs and flavours, catering to various preferences. From fruity and sweet to tobacco and menthol, there's a flavour to suit every palate. The design options are equally varied, ranging from sleek and minimalist to vibrant and eye-catching.
Sustainability: A Responsible Choice
High-capacity vapes also align with consumers' growing focus on sustainability. Because they last longer, users will be disposing of fewer vape devices, which helps minimise waste. Additionally, as more manufacturers turn to environmentally-friendly materials in their products, choosing high-capacity vapes might be a more sustainable choice.
Affordability: A Pocket-Friendly Option
Last but not least, the cost-effectiveness of these vapes adds to their appeal. Though the upfront cost might be higher than smaller, lower-capacity vapes, the longer lifespan and sustained performance of high-capacity devices offer excellent value for money in the long run.
Large CBD Vapes
Among the different types of large, high-capacity vapes, CBD vapes hold a special place due to their potential therapeutic benefits. CBD, or cannabidiol, is a non-psychoactive compound derived from the hemp plant, known for its potential health and wellness benefits. Large CBD vapes have managed to carve out a niche for themselves by offering an attractive combination of convenience, longevity, and the potential wellness benefits of CBD.
View more
Large Disposables FAQ
What are wholesale large disposables?
Large disposables are high-capacity disposable vape devices that we provide to retailers at a wholesale price. They offer a longer-lasting vaping experience due to their greater e-liquid capacity and high puff count.
How do wholesale large disposables differ from standard disposables?
Large disposables are generally designed to provide more puffs than standard disposables due to their larger e-liquid capacity. This means they can deliver a longer-lasting vaping experience.
Do you offer nicotine-free wholesale large disposables?
Yes, we offer a wide variety of nicotine-free large disposables. These devices comply with TPD regulations and offer users the opportunity to enjoy vaping without nicotine.
What kind of flavours do you offer in your wholesale large disposables?
Our range of large disposables includes an array of flavours to cater to every palate. This includes fruit flavours, dessert flavours, menthol flavours, and many more.
Do you have CBD-infused large disposables in your wholesale collection?
Absolutely, we offer an array of CBD-infused large disposables. These devices blend the convenience of disposable vapes with the benefits of CBD, offering a unique vaping experience.
Can I purchase large disposables in bulk from JM Wholesale?
Yes, we offer large disposables at competitive wholesale prices, with discounts available for some bulk purchases.
What if I don't meet the minimum order quantity?
At JM Wholesale, we don't have a minimum order quantity. This means you can order as many or as few products as you need.
Can you deliver large disposables to my location?
We deliver our products nationwide across the UK, often with free delivery. However, please do get in touch with us to confirm delivery to your specific location.
Are all of your large disposables TPD compliant?
Yes, all of the large disposable vapes we sell are fully compliant with the Tobacco Products Directive (TPD).
Do you offer promotional or seasonal discounts on your wholesale large disposables?
Yes, we occasionally offer promotional and seasonal discounts on our products. We encourage you to check our website or subscribe to our newsletter for the latest offers.
Do your wholesale large disposables come pre-filled with e-liquid?
Absolutely, all our large disposable vape devices come pre-filled with high-quality e-liquid. They are ready to use straight out of the box.
Can I choose from various nicotine strengths in your wholesale large disposables?
No. All our large disposable vapes are nicotine free.
Do you offer any support or after-sales service for your wholesale large disposables?
Yes, we provide after-sales support to our retailers. If you have any issues or questions after your purchase, our team is more than happy to assist.
How can I find out more about the specific products in your wholesale large disposables range?
Detailed information for each product is available on our website, on the product page. Simply find a product you want to learn more about, click on it and explore the product's page. However, if you need more information or have specific queries, please don't hesitate to contact us directly.
Can I sample the products before making a wholesale purchase?
We understand the need of businesses to assess product quality before committing to a large purchase. Please get in touch with our team to discuss any specific sampling requirements.
Do you stock new products in the wholesale large disposable category frequently?
Yes, we continuously update our inventory with new and innovative products to ensure we're offering the latest and best in the vaping market.
How does the ordering process work for wholesale large disposables?
After registering a trade account and being approved, you can place your order directly on our website. Alternatively, you can reach out to us via phone or email, and our team will guide you through the ordering process.
View more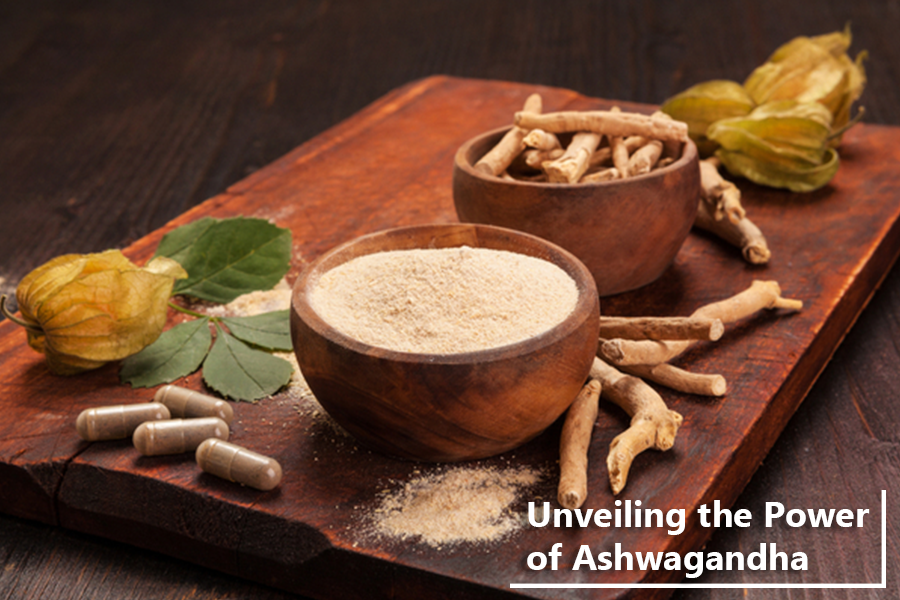 December 01, 2023
       Written By Christian Jones - Content Executive at JM Wholesale  Explore Our Extensive Range Of Nootropics! Have you been feeling overwhelmed and stressed...