Wholesale Nic Salts
With increasing higher demand for Nic Salts ever growing, we know that it's important that you keep your vape store well-stocked with them. Through vaping them, Nic Salts delivers a smoother hit to the throat and delivers nicotine quicker than standard e-liquids. Because only 10ml bottles of pre-mixed e-liquids with nicotine are allowed for sale in the UK, Nic Salts are likely to be popular among customers as they will allow users to customise the nicotine levels of their chosen e-juice. We stock I VG, Nasty Juicy & Riot Squad among other popular brands.
Become a distributor of Nic Salts and all our other products at JM Wholesale by signing up for our drop shipping option. This allows you to effortlessly receive and send orders through our partner e-commerce platforms. It eliminates the hassle and cost of setting up and maintaining your own e-commerce store. Send us a query or read our drop shipping page to find out more.
Featured
Featured
Best Selling
Price, low to high
Price, high to low
Alphabetically, A-Z
Alphabetically, Z-A
Date, new to old
Date, old to new
Wholesale Nic Salts Q & A
What are nicotine salts?
Nic salts are a type of vape juice which is very effectively absorbed into the bloodstream without any of the harsh throat hit that you can experience with other types of e-juice. They are designed to be combined with e-liquids. As well as giving a quicker rush in just a few seconds, nic salts also exit your bloodstream faster and consumers have hailed them as a great means of giving up traditional smoking without all the negative effects that arise from smoking cigarettes.
For the lowdown on Nic salts, check out our blog article on this exciting product and its future.
What are nic shots?
Nicotine shots, widely known as 'nic shots', are 10ml bottles of pure nicotine which are usually unflavoured. They are designed to be added to a 50ml shortfill bottle of 0mg flavoured e-liquid, allowing you to create a nicotine-containing e-liquid of your preferred strength. Nic shots allow you to personalise your vaping experience, rather than relying on off-the-shelf e-liquid blends. Nic shots offer the strong throat hit that some vapers prefer in their e-liquid, as opposed to the smooth inhale that comes with nic salts.
How many nicotine shots should I add to my vape liquid?
This is a common question from retail customers. This depends on your needs and the end result you are looking for. If you have a 50ml bottle of e-liquid (nicotine free) and add an 18mg nicotine shot, you'll create 60ml of 3mg liquid. The most common nicotine mix levels are 6mg, 3mg and 1.5mg, typically combined with juices of 100ml or 50ml. 10ml shots at 18mg strength is the max that you can buy via the EU since TPD legislation was brought into play.
There are also various calculators you can use to work out how to combine your shots and vape liquid for the best effect and most retailers provide these to their customers as part of the service. A good rule of thumb is 2 nic shots per 40ml of nicotine-free e-liquid.
Can you use nicotine shots on their own?
No, it's important to let your customers know that nic booster shots shouldn't be vaped solo. They should always be paired with a flavour concentrate before being mixed if the customer is looking to create their own DIY e-liquid or combined with a shortfill e-liquid. A good way to build up a valuable vaping brand with plenty of customer engagement and retention is to provide as much information as possible about how your customers can make use of their vaping products for the best effects.
How do I mix nic shots?
The best way to mix a nic shot into your e liquid is to remove the cap of the e liquid container and pour the desired amount of the nic shot in. Shortfill bottles usually have room for a nic shot, for example a 60ml bottle will contain 50ml of e liquid, leaving room for a 10ml nic shot. You can add more to create a higher strength e liquid, but this will mean decanting it into a larger container. Adding bigger amounts of nic shots can also alter the flavour of the e liquid.
Once you have added the nic shot, put the lid back on the e liquid and shake well. This ensures that the nic shot is dispersed evenly and there won't be areas where the nicotine is more highly concentrated than others. When the bottle has been thoroughly shaken you can use your e liquid right away.
View more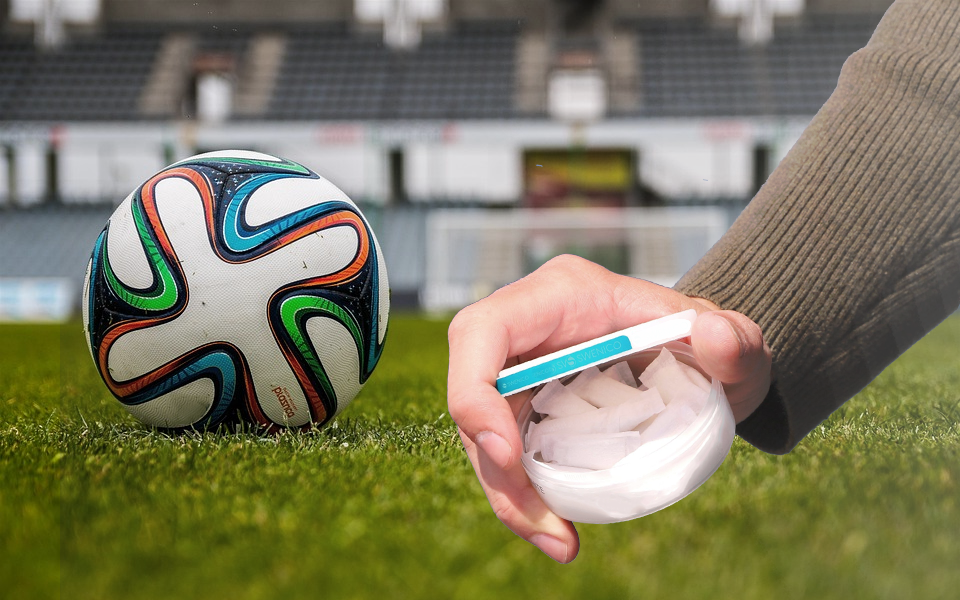 December 05, 2023
There's a new trend sweeping across the footballing world, and it has nothing to do with innovative tactics or ground-breaking training regimes. This trend is...