Wholesale Subohm & Mouth to Lung Tanks
Understanding the varied needs of your customers is essential when operating a successful vape shop. For those more experienced vapers, providing a range of sub-ohm and mouth-to-lung (MTL) tanks can be an invaluable asset. These types of tanks offer a distinct vaping experience, often favoured by individuals who have been engaged in vaping for an extended period.
Sub-ohm tanks, known for their ability to fire at resistance levels of less than one ohm, are popular for their dense, flavourful cloud production. They are ideal for direct-to-lung (DTL) vaping, allowing users to take the vapour directly into their lungs, similar to a traditional shisha experience. These tanks tend to be most compatible with high VG (vegetable glycerin) e-liquids.
On the other hand, mouth-to-lung tanks mimic the inhalation process of a traditional cigarette, making them a popular choice for those transitioning from smoking to vaping. These tanks provide a tighter draw and are typically used with higher PG (propylene glycol) e-liquids, offering an intense flavour and a throat hit that closely resembles smoking.
At JM Wholesale, we stock a diverse selection of sub-ohm and MTL tanks from industry-leading manufacturers such as Innokin, Aspire, Eleaf, and more. These brands are trusted by vapers worldwide, ensuring that the products you offer in your shop are of high quality and reliability.
Our collection features tanks in a plethora of sizes, styles, and colours, catering to the varied tastes and preferences of your customers. Whether they prefer a minimalist black tank or a colourful, statement piece, there's something for everyone. Each tank carries its own unique features, providing a variety of vaping experiences to suit the individual user's needs.
We understand that time is of the essence in your business. That's why we take pride in our fast delivery service. For those located in mainland UK, we offer next-day delivery, ensuring your products arrive promptly. Moreover, we have no minimum order value, providing you the freedom to purchase exactly what you need, when you need it.
Trust JM Wholesale for all your sub-ohm and MTL tank requirements. We're here to support your business in offering the best products to your discerning customers.
Featured
Featured
Best Selling
Price, low to high
Price, high to low
Alphabetically, A-Z
Alphabetically, Z-A
Date, new to old
Date, old to new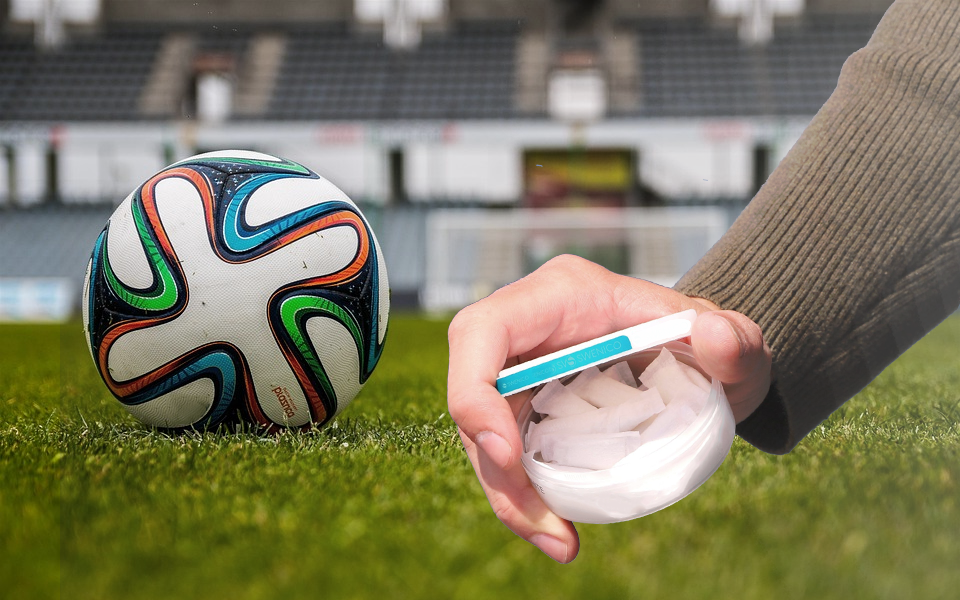 December 05, 2023
There's a new trend sweeping across the footballing world, and it has nothing to do with innovative tactics or ground-breaking training regimes. This trend is...