Wholesale Vape Kits
We've seen a growth of vape products targeted towards beginners in the past few years, and therefore the rising demand for vape kits. More recently, pod systems were all the rage due to their ease of use and portability. However, your vape store will still benefit from all-in-one vape mod kits and pen styles as they are still used across the industry.
Choose from Starter and Advanced Vape Kits, along with Pod Vaping Kits and Disposable Vape Bar devices all of which bring varying degrees of accessibility and styles of vaping designed to suit the individual preferences of any given vaper from great popular brands such as Voopoo, Smok, Innokin and Elf Bar alongside so with many others.
Carefully handpicked by experts, JM Wholesale have a wide selection of various vape kits at great wholesale prices. What's more, you don't need to meet a certain minimum order to make your purchase and you can get certain products on a discount if you buy in bulk. How's that for a good deal?
Featured
Featured
Best Selling
Price, low to high
Price, high to low
Alphabetically, A-Z
Alphabetically, Z-A
Date, new to old
Date, old to new
Wholesale Vape Kits Q & A
What is the best vape kit?
There's no single answer because there are many different types and preferences vary amongst users. The best all-in-one device may be the Aspire Pockex while of the mods, we would recommend the Innokin Endura T22 Pro. If customers want the disposable convenience of a closed pod then try the ELF Bar, Salt Switch and Frunk Bar but if they prefer the refillable kind then consider the Smok Nord 2. It's worth experimenting with various different kits until you find one that works for you.
What vape kit should you buy for the first time?
The same question of choice applies because not all devices work in the same way but among the best beginner kits are the Aegis Boost 2, the Uwell Caliburn G and the GTX GO 40. Vape pod kits tend to be popular with those making the switch from smoking, as the effect is similar to that of smoking a cigarette. Many pod systems are activated by your breath, rather than pushing a button, which closely replicates the experience of smoking.
What are the best vape kits for heavy smokers?
If you're trying to break a heavy smoking habit then there are probably many aspects of the experience you'll have to learn to do without so it makes sense to try to replicate the experience as far as possible at least in the early days. To retain the sensation of dragging and inhaling here are some of the best options: the Innokin Endura T18E, the Smok Nord, the VooPoo Drag X and the Smok Solus 2.
What's the benefit of having a vape pod kit?
A vape pod kit is portable and convenient without compromising on performance. They are popular with smokers making the switch as well as seasoned vapers. The kits can include pre-filled pods or refillable ones that offer a wider choice of flavours. This means you can easily carry a variety of flavours around with you and change them whenever you feel like something different, without having to worry about flavour mixing.
Another big plus of using a vape pod kit is that they are leak-proof. A leaky vape tank can cause untold mess in pockets and bags, but, because pod kits are pre-built, there is no chance of any juice escaping.
What is the best vape kit for CBD vaping?
Now that it is legal to use CBD products in the UK there is a lot of hardware available to help customers get the best experience. Certain manufacturers' names come up time again and it's not surprising that the market leaders score highly in this area too. Some of the best kits include: the Innokin EZ Watt, the Endura T18 II, the VooPoo Drag 3 and the LVWell CBD Vape.
How can I verify the authenticity of the wholesale vape kits I purchase?
Most reputable manufacturers of vape kits include some form of authenticity check with their products. This could be a unique serial number that can be verified on the manufacturer's website or a holographic sticker that can't be easily replicated. Always buy from reputable wholesalers (like JM Wholesale) and check authenticity upon receiving your stock.
What types of vape kits have the highest profit margin?
The profit margin on vape kits can vary significantly depending on the type of kit, the manufacturer, and the pricing. Generally, premium or high-end vape kits, which offer high-power levels and multiple batteries tend to have higher profit margins, as customers are often willing to pay more for advanced features and better build quality. However, budget and mid-range kits often sell in higher volumes, which can also lead to good profits.
What are the best selling vape kits for beginners?
Vape kits that are easy to use and offer a good replication of the smoking experience are often popular with beginners. Starter kits like the Vaporesso XROS Mini Kit, the Aspire PockeX AIO, and the SMOK Nord 4 kit are all considered excellent options for those new to vaping.
How do I source reputable wholesale vape kit suppliers?
Reputable suppliers like JM Wholesale have a strong online presence and countless positive customer reviews. Trade shows are also a good place to connect with suppliers. You can also consider joining industry associations and online forums for recommendations. Always check out a potential supplier's background, ask for references, and start with a small order to check the quality of their products and service. Get in touch today.
Are there any legal considerations for selling vape kits in the UK?
Yes, there are legal considerations for selling vape kits in the UK. You must comply with the Tobacco and Related Products Regulations 2016, which regulate the sale and advertising of vaping products. Additionally, the sale of vape kits to under-18s is prohibited.
What age restrictions apply to the sale of vape kits?
In the UK, you must be at least 18 years old to purchase vape kits and e-liquids. This applies to both online and in-store sales. Retailers are required to verify the age of their customers before selling these products.
Can I sell vape kits online as well as in-store in the UK?
Yes, vape kits can be sold both online and in physical retail locations in the UK. However, all online sales must comply with the UK's distance selling regulations, and age verification measures must be in place to prevent sales to underage customers.
Are there specific brands of vape kits that have a strong reputation?
Yes, there are several brands that are known for their quality and reliability. Brands like VooPoo, Smok, Aspire, Innokin, and GeekVape are well-respected in the vaping industry and offer a wide range of products to suit different vaping needs.
How often should I restock vape kits?
This depends on your sales volume and the preferences of your customer base. Monitoring your sales data will help you to identify trends and patterns that can inform your restocking strategy. Ideally, you should aim to always have enough stock to meet demand, but not so much that you have items sitting on the shelves for too long.
Are there seasonal trends in vape kit sales I should be aware of?
There can be seasonal trends in vape kit sales, such as an increase in sales around the New Year (when people make resolutions to quit smoking), or during the summer months when people may be more likely to socialise outdoors. Monitor your sales data to identify any seasonal trends specific to your store.
What after-sales services do customers expect when buying vape kits?
After-sales service is important for customer satisfaction and can include answering customer queries, providing guidance on using the kit, handling returns and exchanges, and dealing with any warranty issues. Some customers may also appreciate services like coil building (for rebuildable kits) or guidance on choosing e-liquids.
How can I effectively display vape kits in my store?
Effective displays can significantly influence sales. Try to group products by type or brand, provide clear signage, and make sure prices are easy to see. Consider showcasing best sellers or new arrivals in prime locations. Displays should be clean, organized, and aesthetically pleasing. Ensuring that customers can easily find what they need can greatly enhance their shopping experience.
Are there marketing restrictions for vape kits in the UK?
Yes, there are restrictions on how vape products can be advertised in the UK. According to the Tobacco and Related Products Regulations 2016, vape products cannot be advertised on television, radio, or certain print media. There are also regulations governing online advertising, including on social media.
What kind of warranty do vape kits usually come with?
The type and length of warranty can vary by manufacturer, but most vape kits typically come with a warranty that covers manufacturer defects for a period of around 3 to 12 months from the date of purchase. It's important to make sure your customers understand the warranty coverage and procedure for making a claim.
How do I handle returns or faulty vape kits?
Having a clear and fair return policy is important. Customers should be able to return faulty items for a refund or replacement, according to the terms of the product's warranty. Be prepared to act as a liaison between your customer and the manufacturer in case of any warranty claims.
Are there popular vape kit accessories that I should also stock?
Yes, stocking popular accessories like replacement coils, batteries, chargers, cases, and a wide range of e-liquids can add value to your product offering and increase your sales. Some customers may also be interested in more advanced accessories like rebuildable tanks or custom drip tips.
How do I educate my customers on the safe use of vape kits?
Educating customers can involve providing clear instructions on how to use and maintain their vape kit, as well as safety advice such as not leaving batteries charging unattended, not using damaged batteries, and ensuring the correct coil resistance is used. This information could be provided verbally, through written materials in-store, or via your online platforms.
What vape kits are most popular with long-term vapers?
Long-term vapers often prefer more advanced vape kits that offer more power, better battery life, and greater customization options. Devices like the GeekVape Aegis X, the VooPoo Drag X Plus, and the SMOK Morph 2 are popular among experienced vapers.
How do I promote the benefits of vape kits to my customers?
Understanding the features and benefits of different vape kits will allow you to advise your customers based on their specific needs. You can highlight benefits like battery life, ease of use, flavour and vapour production, build quality, and aesthetic appeal. This could be done in-person, through product descriptions in your online store, or through marketing materials.
Do I need a special license or permit to sell vape kits in the UK?
No special license is needed specifically to sell vape kits in the UK, but you do need to ensure you comply with the Tobacco and Related Products Regulations 2016. This includes registering if you sell online or cross-border.
What is the typical lifespan of a vape kit?
The lifespan of a vape kit can vary depending on the quality of the device and how it's used. With proper care and maintenance, most vape kits should last at least 1-2 years. Consumable components like coils will need to be replaced more frequently, usually every 1-2 weeks depending on usage.
How can I support my customers in choosing the right vape kit?
Understanding your customers' needs is key to helping them choose the right vape kit. Ask about their smoking habits, their reasons for vaping, and any preferences they might have. You can then recommend a kit that suits their needs, whether that's a simple pod system for a beginner or a high-powered mod for an experienced vaper.
Are there vaping expos or trade shows that I can attend to learn more about vape kits?
Yes, there are numerous vaping expos and trade shows held around the world each year, including several in the UK. These events can be a great opportunity to learn about the latest products, meet manufacturers and distributors, and network with other industry professionals.
What can I do to ensure the authenticity of the vape kits I sell?
Sourcing your vape kits from reputable suppliers or directly from the manufacturers is the best way to ensure authenticity. Many manufacturers use security measures like holographic seals or verification codes that customers can check online.
Are there any age restrictions for selling vape kits in the UK?
Yes, it's illegal to sell vape kits or e-liquids to anyone under the age of 18 in the UK. Retailers are required to check ID for anyone who appears to be under 25. This is part of the 'Challenge 25' policy used in the UK.
What are the best practices for storing vape kits in my shop?
Vape kits should be stored in a cool, dry place out of direct sunlight. They should be kept in a secure location, away from children and pets. It's also important to rotate your stock to ensure that older items are sold before they reach their expiration date.
Can I create bundle offers with vape kits and e-liquids?
Absolutely, bundle offers can be a great way to increase sales and encourage customers to try new products. For example, you might offer a discount when customers buy a vape kit and e-liquid together, or provide a free pack of replacement coils with the purchase of a specific vape kit.
Do vape kits come in different colours and designs?
Yes, vape kits come in a wide range of colours and designs. Some brands offer devices in a wide range of colours, from sleek and simple black or silver to bold and vibrant reds, blues, and greens. There are also designs to suit different styles, from minimalist and modern to retro and artistic.
What are the factors that affect the lifespan of a vape kit?
Several factors can affect the lifespan of a vape kit, including the quality of the device, how frequently it's used, and how well it's maintained. Using the correct charger, keeping the device clean, and replacing parts like coils as needed can all help to prolong the life of a vape kit.
Which vape kits are easiest to maintain?
Pod systems and all-in-one devices are generally the easiest to maintain, as they have fewer parts and are often designed to be user-friendly. Examples include the Uwell Caliburn G, the Vaporesso XROS, and the Innokin Endura T18 II.
View more
Why Should Retailers Stock Vape Kits?
Every retailer knows that product diversification is key to remaining relevant and competitive in the evolving market landscape. One rapidly growing sector that has been making waves is the e-cigarette, or vaping industry. From casual vapers to serious hobbyists, the demand for vape kits is on the rise. So, why should retailers consider stocking vape kits? Let's delve into the intricacies of basic and advanced vape kits, their features, tanks, and batteries to answer this question.
The Rising Demand for Vape Kits
The vaping industry has seen a massive surge in popularity over the past decade. Consumers are increasingly drawn to vaping for its perceived health advantages over traditional cigarettes, flexibility in flavor choices, and the technological appeal of the devices themselves. As public attitudes shift towards smoking, and vaping becomes more mainstream, stocking vape kits can position retailers to tap into a lucrative market and expand their customer base.
Versatility of Basic & Advanced Vape Kits
Vape kits cater to a broad spectrum of users. They range from basic kits designed for beginners, to advanced kits tailored for seasoned vapers. This versatility offers potential for retailers to satisfy a wide demographic, enhancing sales opportunities.
Basic Vape Kits
Basic vape kits are an excellent choice for beginners entering the vaping world. They typically include a simple device that's easy to use, featuring a straightforward operation often based on a single button press. A typical basic kit includes a battery, a tank or pod to hold the e-liquid, and a charger.
Basic vape kits also offer convenience and portability. Most are lightweight, compact, and ideal for on-the-go vaping. Their ease of use and affordability make them a popular choice among newcomers. Retailers can benefit from stocking basic vape kits, capitalising on new vapers seeking an entry-level device.
Advanced Vape Kits
Advanced vape kits cater to seasoned vapers seeking a tailored vaping experience. These kits often feature adjustable power output, allowing users to control the intensity of their vape. They also provide options for customisation, such as replaceable coils and variable wattage settings, to cater to individual preferences.
Most advanced vape kits also include larger batteries for longer-lasting usage and larger tanks for holding more e-liquid. They often support a broader range of e-liquids, including higher VG (vegetable glycerin) options, which produce denser clouds—a favourite feature among hobbyist vapers.
Stocking advanced vape kits can attract a niche audience of experienced vapers who appreciate high-quality devices and the ability to personalise their vaping experience.
Features, Tanks, and Batteries: The Power Trio of Vaping
The heart of any vape kit lies in its features, tanks, and batteries. Each of these components plays a vital role in delivering an optimal vaping experience.
Features
One major selling point of vape kits is the myriad of features they offer. From temperature control and variable wattage to puff counters and safety cut-offs, these features put control in the hands of the user. Advanced kits often feature OLED or LED screens, offering clear display of settings and battery life. With their high-tech appeal, these features can attract tech-savvy customers, increasing the potential for sales.
Tanks
The vape tank is the component that holds the e-liquid. Basic vape kits usually come with smaller tanks or pods, while advanced kits offer larger, often refillable tanks. Tanks also vary in terms of their coil systems—some are disposable, while others are replaceable, enabling users to swap out different coil types to modify their vaping experience. By offering kits with a variety of tank options, retailers can cater to a broader customer base.
Batteries
The battery is the powerhouse of the vape kit. Basic kits typically come with smaller, internal batteries, while advanced kits often feature larger, sometimes removable batteries. Some kits even allow for USB charging, a convenient feature for users on the move. By offering kits with varied battery options, retailers can meet the diverse needs of their customer base.
Conclusion
As the vaping industry continues to grow, the reasons for retailers to stock vape kits become increasingly compelling. By providing a range of basic and advanced vape kits, retailers can cater to a broad spectrum of consumers, from vaping novices to enthusiasts. Moreover, the variety in features, tanks, and batteries that these kits offer opens up further avenues for customer satisfaction and, ultimately, increased sales. If you're a retailer looking to diversify and remain competitive in today's dynamic market, consider the power of vape kits—it might just be the game-changer you need.
View more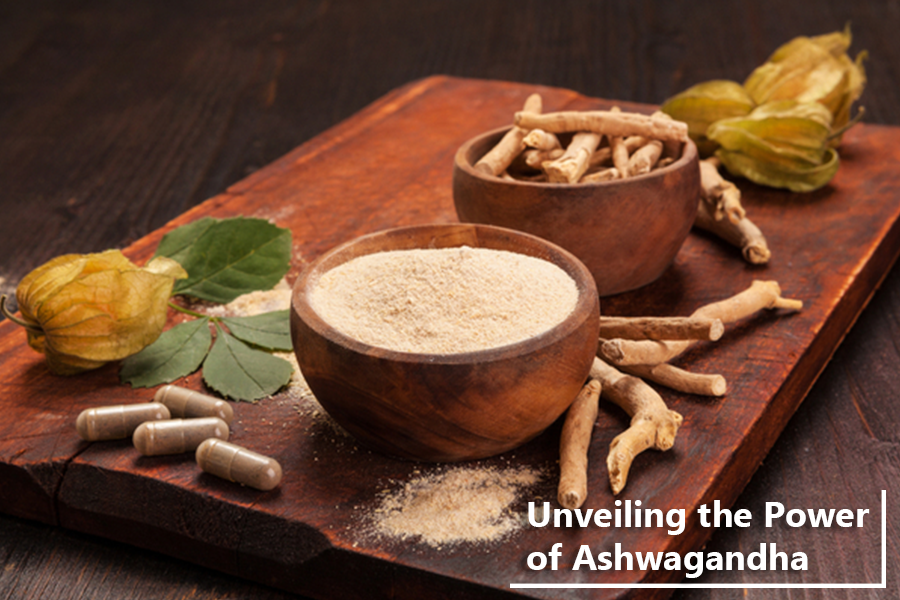 December 01, 2023
       Written By Christian Jones - Content Executive at JM Wholesale  Explore Our Extensive Range Of Nootropics! Have you been feeling overwhelmed and stressed...