Wholesale Acrylic Bongs
Bongs are a very popular smoking product, and you'll find a huge range here at JM Wholesale. While most acrylic bongs have the same basic function, there are many variations when it comes to shapes and designs. If you want to provide your customers with a wide range of options, you'll find the best bongs right here at JM Wholesale.
We stock wholesale acrylic bongs in a huge range of colours and designs. Search our collection to find Bob Marley Skull Design Bongs as well as Leaf Design Bongs, Rasta Bongs and more. They come in various shapes, including straight, curved, long and short, so find what you need and place your order today.
Featured
Featured
Best Selling
Price, low to high
Price, high to low
Alphabetically, A-Z
Alphabetically, Z-A
Date, new to old
Date, old to new
Wholesale Acrylic Bongs Q & A
How do I pick the right acrylic bong?
The choice of bongs available can seem daunting. If portability is important then a mini-bong may be the answer; for daily use a medium-sized one will do the job; and for use at home where issues of size and weight are not so important, the largest size may appeal. If price is an issue for your customers, you can pick up acrylic bongs relatively cheaply but it may be worth spending a little more for a better experience.
Who are acrylic bongs most suited to?
Seasoned bong-users tend to swear by their glass models, because they are believed to give a better taste and they tend to be more versatile when considering accessories and add-ons. However, acrylic bongs are ideal for beginners or occasional users who are getting used to the practice before graduating to glass.
How do you use an acrylic bong?
To use an acrylic bong, you need to fill the percolator element of the bong with water before use. Inhale using the mouthpiece and if you find you're drawing in water then you have over-filled it. The more water, the more restricted the draw so for a looser inhalation, reduce the water level. Remember to change the water at least once a day.
Are acrylic bongs good?
Since they are a form of plastic, acrylic bongs are an ideal alternative to bongs made of other materials such as glass, ceramic and silicone because they are cheaper, they are lightweight and they are harder to damage. As an experienced supplier of plastic bongs wholesale, we can confidently advise our retailers that acrylic bongs are particularly good choices for beginners.
What's the difference between acrylic and glass bongs?
The main differences between the two are durability and price. Glass bongs tend to be more expensive than acrylic, and more easily broken. However, some users feel that the glass bongs give a purer taste experience while acrylic can affect the flavour of the inhalation.
How do you clean an acrylic bong?
There are several ways to clean an acrylic bong. The most frequently recommended method is to use salt and rubbing alcohol. There are also many cleaning products designed specifically for this purpose.
How durable are acrylic bongs?
Acrylic bongs are much more resistant to damage than glass bongs. They are not unbreakable but will stand up well to rougher handling in daily use.
Are acrylic bongs safe to use?
Yes they are. In fact, they have been found to be less toxic than some other materials because they do not release any harmful chemicals unless you heat them beyond 300 degrees. Otherwise, in general terms, the usual safety issues associated with the material inhaled apply.
Is it legal to sell acrylic bongs in the UK?
Yes it is perfectly legal to sell acrylic bongs and acrylic water pipes wholesale and in retail outlets. Regarding acrylic bongs UK law makes no distinction between materials, just the usual proviso that the seller should honestly believe the bong will not be used to smoke illegal substances.
View more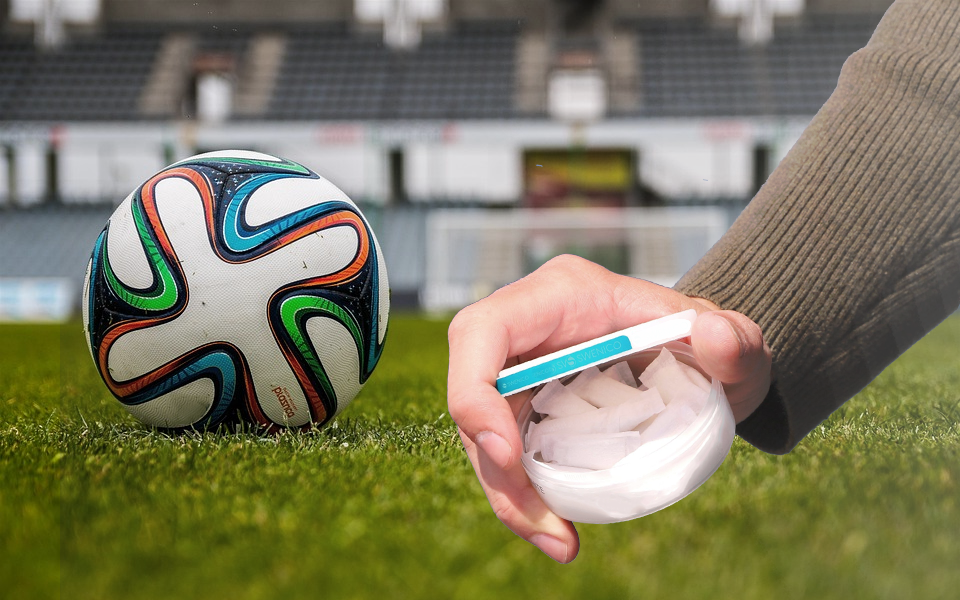 December 05, 2023
There's a new trend sweeping across the footballing world, and it has nothing to do with innovative tactics or ground-breaking training regimes. This trend is...