Wholesale Vgod
VGOD is a beacon of creativity and sophistication in the e-liquid market, with a team of seasoned mixologists who are consistently at the forefront of developing innovative and exciting e-juice flavours. Beyond their e-liquids, VGOD has also made a name for itself through their premium vaping devices, which have quickly found a place of favour within the vaping community.
At JM Wholesale, we carry an array of VGOD e-juices, including 50ml shortfills and 10ml nic salts. The Bomb Line collection is a particular standout, with flavour profiles like Berry, Apple, and Mango, designed to thrill the palate. Beyond their e-liquids, VGOD's hardware products, such as the Stig Pods, offer a popular choice for disposable vaping kits.
Taking a deeper look into VGOD's product range, the VGOD Stig XL Disposable Vaping Device exemplifies VGOD's commitment to innovation. Designed for simplicity and discretion, this device is immediately ready to use upon unboxing. Its compact design makes it an ideal, pocket-friendly backup vaping device. Prefilled with 1.2ml of Saltnic e-liquid at a 20mg (2%) nicotine strength, it can deliver approximately 700 puffs, which is roughly equivalent to a pack of 20 cigarettes. The high concentration of Saltnic e-liquid offers satisfying flavours and fast, long-lasting satisfaction. Once depleted, the Stig XL can be safely disposed of, eliminating the need for refills or recharging.
In a similar vein, VGOD's STIG is a forward-thinking, all-in-one, disposable pod device. The STIG offers an extremely user-friendly experience, with no need for button pressing, priming, charging, or refilling. It's filled with SaltNic e-liquid, a highly concentrated salt-based nicotine that absorbs quickly into the bloodstream, delivering faster satisfaction over a longer period. The STIG is perfect for vapers seeking a smooth, tasteful, and satisfying vaping experience, right out of the box.
Order your wholesale VGOD products from JM Wholesale today and enjoy next-day delivery across the UK mainland for most orders.
Featured
Featured
Best Selling
Price, low to high
Price, high to low
Alphabetically, A-Z
Alphabetically, Z-A
Date, new to old
Date, old to new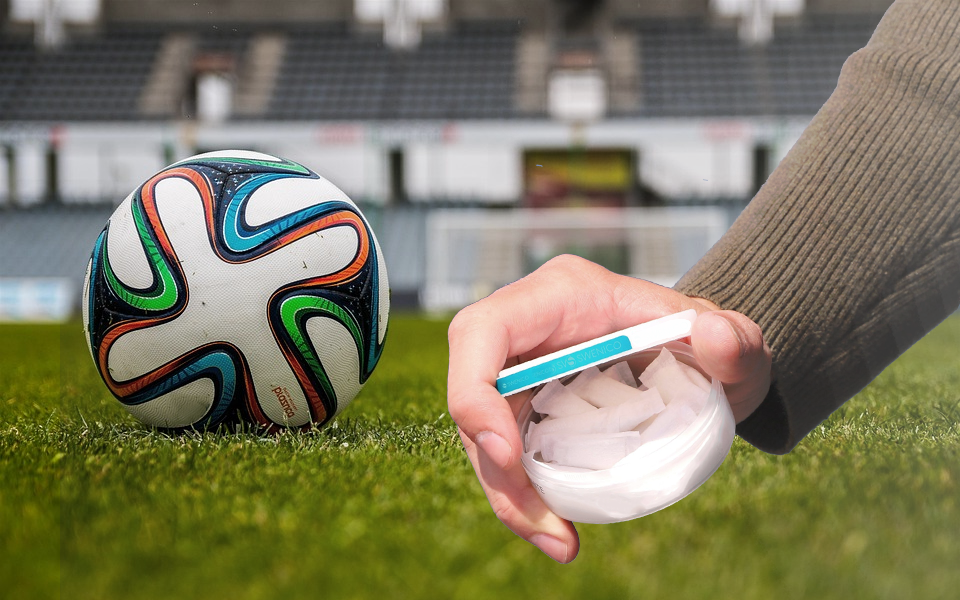 December 05, 2023
There's a new trend sweeping across the footballing world, and it has nothing to do with innovative tactics or ground-breaking training regimes. This trend is...