Wholesale CBD Paste
Full Spectrum CBD Paste, Buy Bulk Raw CBD Paste Today
CBD paste, sourced directly from the robust hemp plant, is an unadulterated and potent cannabinoid extract that stands out in the market due to its pure composition. This paste possesses a unique consistency, resembling putty or clay, that has garnered favour amongst numerous CBD enthusiasts. The earthy, natural essence of this paste reveals its origin and adds to its distinct taste profile. 
At JM Wholesale, we are proud to offer a comprehensive assortment of high-quality CBD paste products, facilitating your buying needs when it comes to procuring prime products in bulk quantities. With a focus on customer convenience, we impose no minimum order restrictions, empowering you to order as per your specific inventory needs. This approach aids in effectively managing your stock levels, mitigating the risk of overstocking and subsequent wastage.
Our team of knowledgeable professionals are readily available to assist you in making informed decisions about our CBD paste offerings. We understand that the landscape of CBD products can sometimes seem overwhelming, so our specialists are here to help guide you, providing expert advice and answering any queries you may have. We are dedicated to not only supplying superior products but also delivering exceptional customer service, ensuring your purchasing experience is smooth and beneficial.
Whether you're just starting out in the CBD retail world or an established retailer seeking to diversify your product lineup, JM Wholesale's vast selection of CBD paste offers a compelling opportunity to boost your sales and cater to a wider customer base seeking the natural benefits of CBD.
Featured
Featured
Best Selling
Price, low to high
Price, high to low
Alphabetically, A-Z
Alphabetically, Z-A
Date, new to old
Date, old to new
Wholesale CBD Paste Q & A
What is CBD paste?
When the leaves and flowers of the cannabis/hemp plant are dried and processed, they can then be condensed down into a thick paste. The whole of the plant can be used in the production, rather than just extracting the CBD. Often it will be combined with an oil (coconut oil is popular, as it contains MCTs) for flavour and beeswax for texture (vegan versions are available). The end result is CBD paste, a particularly rich and powerful CBD product that contains all the cannabinoids, flavonoids and terpenes a consumer could desire.
What does full spectrum mean?
Full spectrum CBD products contain all the compounds found in the cannabis plant, including THC. THC can be controversial as it's the psychoactive component that gives the "high" associated with recreational cannabis, and THC levels are generally used to calculate legality. If buying full spectrum CBD products, including CBD paste, in the UK, it will be made from plants with less than 0.2% THC to ensure it complies with the law.
Full spectrum CBD stands in contrast to broad spectrum, which contains most cannabis compounds but excludes THC, and CBD isolate, which is CBD on its own with all other compounds removed. If a consumer wishes to avoid all THC, this is the way to go.
As to why some people choose full spectrum CBD products over broad spectrum or isolate, it's because of what's known as the "entourage effect", when all the cannabis compounds within work together to make the product more effective as a whole.
How does CBD paste compare to other forms of CBD?
CBD paste is known for being one of the most potent forms of CBD. The only thing that might top it is smoked cannabis concentrate. This is because CBD paste is also a highly concentrated form, which means, if a consumer wants higher doses of CBD, it's more effective than oil or capsules. The fact that they can get a more powerful hit from a smaller dose means that consumers need to use less of the paste at a time, which can also be more cost-efficient in the long run.
How do I use CBD paste?
You will often find CBD paste sold in syringes, making it easy to squeeze out a small amount at a time (syringes will often have convenient measures on the side). It can then be added to drinks or food. It can even be eaten directly, whether by swallowing or just dissolving it under the tongue. For CBD paste mixed with oil, it may be used in the same way as with any CBD oil.
What are the benefits of CBD paste?
CBD paste is particularly potent, meaning that the consumer doesn't need much to get a powerful effect and it is easy to take a high dose. This can also save money in the long term. It can be purchased in broad spectrum, full spectrum or whole-plant forms, meaning that it contains many of the most important cannabis compounds, and it can be consumed in a variety of ways. Paste can easily be added to food and drink.
What are the disadvantages of CBD paste?
Whilst buying CBD paste may be more cost efficient in the long-term, it can be a more expensive initial outlay as it often has a higher price than other CBD products. CBD paste that does not have extra oils and flavourings can be very bitter. The thick texture can cause it to stick to the teeth and gums, which can be unpleasant. If a consumer is taking other medications, they must talk to their doctor first in case there is a risk of side effects.
View more
What Makes CBD Paste Different?
Unlike CBD oil that is often light and easy to use, CBD paste has a denser consistency, similar to a very thick oil or resin. Its thick, almost tacky nature owes to its extraction and processing technique, and its raw and unrefined state.
One major difference is the concentration of CBD. CBD paste is more potent than most other forms, due to its high concentration of cannabidiol. This allows for delivering higher doses of CBD in smaller quantities, making it cost-effective and easy to manage.
The extraction and processing techniques used in creating CBD paste contribute significantly to its unique characteristics. To create CBD paste, manufacturers use the CO2 extraction method, considered the gold standard in the industry. This process involves pressurising carbon dioxide until it becomes a supercritical fluid, which is then passed over the hemp plant matter.
The CO2 method extracts not just CBD but also a wide array of cannabinoids, terpenes, and flavonoids from the hemp plant. This creates a full-spectrum product, ensuring the retention of the whole plant's beneficial compounds.
Post-extraction, the paste undergoes minimal processing. Most CBD pastes are raw, meaning they're not heated or decarboxylated. This process preserves the acidic cannabinoids, like CBDa and THCa, which might have potential benefits. Raw CBD paste might taste slightly bitter due to these acidic cannabinoids.
The application of CBD paste is more straightforward than other forms. Due to its high concentration, a small amount goes a long way. Usually, the paste is ingested orally, placed under the tongue, where it's absorbed into the bloodstream via the sublingual gland.
Despite its thickness, CBD paste is easy to dose. Most products come in syringes or similar applicators, allowing users to apply the paste accurately. Given the high CBD concentration, it's crucial to start with a small amount and gradually increase the dosage as needed.
Benefits of CBD Paste
CBD paste provides numerous benefits, largely stemming from its high concentration and full-spectrum nature. Here's an overview:
High Concentration: CBD paste provides a higher dose of CBD than most other products. This high concentration can be beneficial for those needing substantial amounts of CBD.

Full-Spectrum Product: CBD paste usually contains a range of cannabinoids, terpenes, and flavonoids. These compounds work together in a synergy known as the 'entourage effect,' potentially enhancing the health benefits of CBD.

Cost-effective: While the initial cost of CBD paste might be higher than other products, its high concentration makes it a more economical choice in the long run.

Ease of Use: Although thicker than oils and tinctures, CBD paste is easy to dose and administer.

Raw Form: CBD pastes are typically raw, meaning they contain not only CBD but also its acidic precursor, CBDa. Research suggests CBDa might have unique benefits, potentially adding to the overall effect.
Comparing CBD Paste to Other Forms
Comparatively, other forms like CBD shatter or resin have their unique properties. CBD shatter, for example, is a type of CBD isolate that's specifically made to shatter like glass, it's purified and isolated CBD, lacking other cannabinoids and terpenes. It's popular for dabbing or vaping but lacks the full-spectrum benefits of CBD paste.
CBD resin, on the other hand, is another full-spectrum product. It is usually smoked or vaporised, offering a quick absorption rate but necessitating specific equipment for use. CBD resin is less processed than CBD oil but often undergoes decarboxylation, which can lead to the loss of some acidic cannabinoids present in CBD paste.
In contrast, CBD paste offers a balance between high concentration, full-spectrum benefits, and ease of use. It doesn't require special equipment or techniques, making it a versatile and convenient choice for many users.
In conclusion, the uniqueness of CBD paste lies in its high CBD concentration, full-spectrum composition, raw state, and cost-effectiveness. It's a potent form of CBD that offers a wider range of compounds and potential benefits compared to other forms. It provides a valuable option for those seeking a high-quality, convenient, and potent source of CBD. Despite the proliferation of CBD forms, CBD paste holds its ground as a unique and beneficial offering in the market.
View more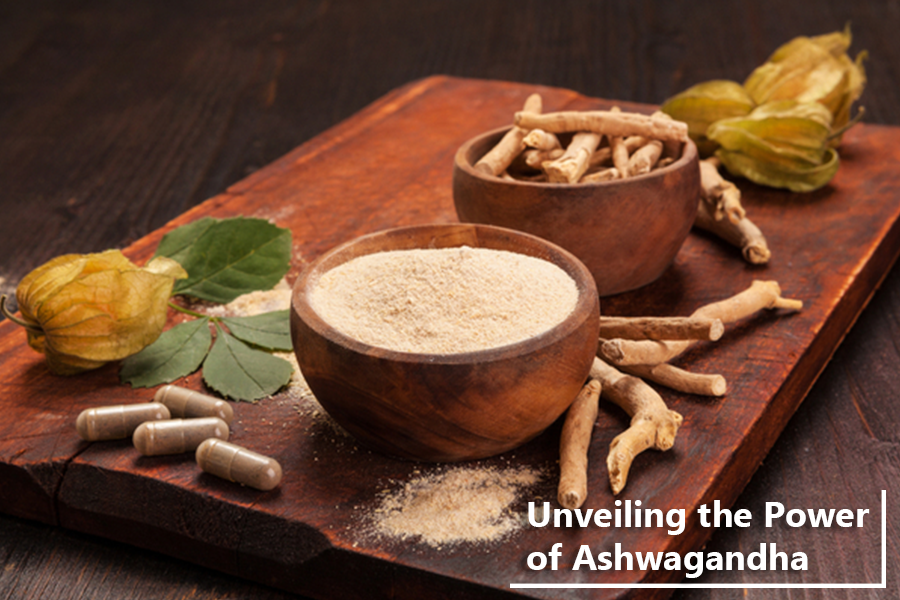 December 01, 2023
       Written By Christian Jones - Content Executive at JM Wholesale  Explore Our Extensive Range Of Nootropics! Have you been feeling overwhelmed and stressed...