Wholesale Dinner Lady
Dinner Lady embarked on their journey in 2016 with a modest range of Dessert flavours, only to emerged as a global presence in the e-liquid market. With a staggering 40 awards under their belt, Dinner Lady stands as a symbol of taste supremacy and exceptional quality in the field of e-liquids. JM Wholesale is proud to stock a vast range of wholesale Dinner Lady products, available in bulk, at the UK's lowest prices. 
Inspired by the charm of classic flavours, the Desserts range forms the backbone of the Dinner Lady brand. This beloved assortment encompasses fan favourites such as Lemon Tart, Blackberry Crumble, Strawberry Macaroon, and Berry Tart. These icons of taste constitute Dinner Lady's best-selling Desserts collection, continuously tantalising sweet palates and impressing vaping aficionados globally.
Our wholesale Dinner Lady range provides a versatile selection of e-liquids tailored to various consumer preferences and legal constraints across different regions. From the comforting Dinner Lady Desserts Shortfills to the balanced 50:50 10ml range and the nicotine-rich Nic Salts 10ml, Dinner Lady has meticulously designed an e-liquid portfolio to accommodate both beginner vapers and seasoned veterans.
In seven short years, Dinner Lady's growth has been exponential, with their high-grade e-liquids and vaping products now being sold in over 96 countries. The brand is highly respected by major retailers, the public sector, consumers, vape shops, and e-liquid distributors alike.
Dinner Lady is not just a multiple award-winning brand; they also recognize the importance of building solid business relationships. They simplify the process of stocking wholesale Dinner Lady e-liquids through competitive pricing, marketing and promotional support, product samples, exclusive product news, and a streamlined ordering portal.
Compliance with quality and safety regulations is paramount at Dinner Lady. All their e-liquid products, from 50:50s and 30:70s to Shortfills, Nicotine Salts, Concentrates, Nicotine Shots and Vape Pens, are fully compliant with the Tobacco Products Directive (TPD) and suitable for sale in the UK, EU, and several international markets.
The Dinner Lady team comprises genuine vaping enthusiasts who possess a wealth of knowledge and experience which is reflected in their products. They assist fans in choosing the best and most suitable products for their customer base. Dinner Lady offers superior customer service and support, driven by their in-depth understanding of the importance of relationships and high-quality products.
With competitive pricing and a dedicated sales team offering crucial product advice, Dinner Lady ensures you receive the maximum value from your investment. Their marketing team is ready to provide you with the best tools to succeed, from counter-top displays and in-store posters to digital photography for e-commerce.
As a JM Wholesale customer, you'll be the first to learn about brand new wholesale Dinner Lady products and flavours. Staying ahead of trends is essential in the rapidly expanding vaping industry, and JM Wholesale ensures you're always equipped with the latest and best in e-liquid innovation.
Featured
Featured
Best Selling
Price, low to high
Price, high to low
Alphabetically, A-Z
Alphabetically, Z-A
Date, new to old
Date, old to new
Wholesale Dinner Lady Q & A
Where is Dinner Lady vape brand based?
Dinner Lady is a UK-based vape brand with its headquarters located in Blackburn, Lancashire. They started their journey in 2016 and quickly grew in popularity due to their high-quality e-liquids and unique flavour profiles.
The brand's name and ethos draw inspiration from the quintessential British school dinner ladies, who serve up comforting, hearty dishes that stir up nostalgia. In keeping with this spirit, Dinner Lady focuses on delivering nostalgic flavours that evoke familiar experiences and provide vapers with an exceptional experience. Their high-quality manufacturing practices coupled with an innovative approach towards flavours have garnered them a strong reputation in the vaping industry, both in the UK and internationally.
What types of e-liquids does Dinner Lady offer?
Dinner Lady offers an extensive array of wholesale e-liquids across multiple categories, all designed to cater to the varied tastes and preferences of vapers worldwide. Here is an overview of some of their product categories:
Fruits: This range focuses on capturing the fresh, juicy taste of various fruits. From single fruit flavours to complex blends, this category is perfect for vapers who enjoy a natural, fruity vape.
Sweets: As the name suggests, this line of e-liquids is inspired by popular sweet treats. Vapers can indulge in flavours that recreate the taste of classic candies, sugary delights, and chewy treats, offering a perfect option for those with a sweet tooth.
Desserts: The Desserts range is what put Dinner Lady on the map. It features a selection of e-liquids that replicate the taste of classic, comforting desserts. From their award-winning Lemon Tart to a variety of other scrumptious options, dessert lovers are sure to find a flavour they love in this range.
Menthol: For vapers who prefer a cooling sensation, Dinner Lady's wholesale Menthol range offers e-liquids that pair various flavour profiles with a refreshing menthol kick. This range is ideal for those who enjoy a cool, invigorating vape.
Ice: Similar to the Menthol range, the Ice series includes e-liquids that blend different flavours with a chilling icy finish. The unique recipes in this range are designed to provide a balanced and refreshing vaping experience.
Each of these categories comprises multiple flavours, giving vapers a wealth of options to choose from. Whether you prefer sweet, tangy, cool, or rich profiles, Dinner Lady has an e-liquid to match your preferences.
What are the PG/VG ratios of Dinner Lady e-liquids?
Dinner Lady offers e-liquids in different Propylene Glycol (PG) to Vegetable Glycerin (VG) ratios, specifically designed to cater to different vaping styles and device types. The typical ratios you will find include 50:50 and 70:30 VG/PG.
The 50:50 e-liquids provide a balanced blend that produces a satisfying amount of vapour while delivering bold, well-defined flavours. This ratio is ideal for Mouth To Lung (MTL) devices and for those who prefer a throat hit similar to traditional smoking. The 70:30 VG/PG e-liquids, on the other hand, create a larger volume of vapour and provide a smoother throat hit, making them ideal for Direct To Lung (DTL) or sub-ohm vaping devices.
What nicotine strengths are available in Dinner Lady e-liquids?
Dinner Lady e-liquids are offered in several nicotine strengths, providing options for both those who are looking for a nicotine-free experience and those who want varying levels of nicotine in their vape.
You can find Dinner Lady e-liquids in the following nicotine strengths: 0mg, 3mg, 10mg, 12mg, and 18mg. The wide range of nicotine strengths allows vapers to select a level that matches their preferences, whether they're trying to reduce their nicotine intake or looking for a more satisfying nicotine hit.
Are Dinner Lady e-liquids suitable for all types of vaping devices?
Absolutely, Dinner Lady e-liquids are known for their versatility and compatibility with a diverse range of vaping devices. Their extensive range includes e-liquids with different VG/PG ratios that can meet the needs of different types of vapers, be it those preferring Mouth To Lung (MTL) vaping or those who are more inclined towards Sub-Ohm vaping.
When it comes to wholesale Dinner Lady e-liquids, their compatibility with multiple devices makes them a popular choice for vaping stores and online retailers. The wide array of flavours and the adaptability of their e-liquids to different vaping devices ensure that they cater to a broad spectrum of customer preferences.
Notably, Dinner Lady's 50:50 e-liquids are well suited for MTL devices, and their high VG ranges are ideal for sub-ohm devices. These are designed to deliver a balance of flavour and vapour production, appealing to both novice and experienced vapers. However, it's always good practice for the end-users to verify the compatibility of their specific devices with the chosen e-liquid to ensure the best possible vaping experience.
What unique flavours does Dinner Lady offer?
Dinner Lady offers an array of unique flavours that span several categories. From the refreshing and juicy profiles in their Fruits range to the sweet and nostalgic Sweets selection, the comforting and indulgent Desserts line, the cooling Menthol options, and the icy and invigorating Ice series, there's a multitude of flavours to explore. Each flavour blend is meticulously crafted to deliver a unique and enjoyable vaping experience. Some of the unique flavours include Lemon Tart, Berry Blast, Café Tobacco, Apple Sours, and Mint Ice, among many others. Their extensive catalogue ensures that there's a flavour to suit every palate.
We're always stocking new wholesale Dinner Lady vaping product, so check in regularly to discover new flavours and ranges!
How are Dinner Lady e-liquids packaged?
In the realm of e-liquids, the way a product is packaged speaks volumes about the brand's commitment to quality, safety, and environmental responsibility. Dinner Lady e-liquids are no exception and they come packaged with meticulous attention to detail, designed with safety and convenience in mind.
Dinner Lady e-liquids are encased in compact 10ml bottles for their traditional range, while they use larger 50ml shortfill bottles for vapers who prefer more volume or wish to add their own nicotine shots. The small size of the 10ml bottles makes them portable and convenient to carry, while the larger 50ml shortfill bottles offer more e-liquid for vapers who go through it at a faster pace.
For safety, both types of bottles come equipped with a childproof cap, a feature that is vital in preventing accidental access by children. Moreover, there is a tamper-evident seal on the bottles. This important safety measure assures customers that the e-liquid hasn't been interfered with from the time of production until it reaches their hands.
In terms of information, the labels on the bottles are comprehensive and clearly state crucial details such as the flavour profile, the nicotine strength, the VG/PG ratio, as well as the list of ingredients. This transparency allows vapers to make informed decisions about the product they're purchasing.
In a bid to promote environmental sustainability, Dinner Lady uses recyclable materials for both their e-liquid bottles and boxes. This aligns with their eco-conscious ethos and allows users to dispose of the packaging in an environmentally-friendly manner once they've consumed the e-liquid.
In conclusion, the packaging of Dinner Lady e-liquids is a testament to the brand's commitment to quality, safety, transparency, and environmental sustainability. It reassures consumers about the product they're purchasing and aligns with best practices in the e-liquid manufacturing industry.
Are Dinner Lady e-liquids TPD compliant?
Yes, all our wholesale Dinner Lady e-liquids are fully compliant with the Tobacco Products Directive (TPD), a regulation set by the European Union to ensure the safety and quality of vaping products. This means that Dinner Lady e-liquids meet all the requirements set by the TPD, including restrictions on bottle size and nicotine strength, mandatory child-resistant packaging, and detailed labeling. Furthermore, all Dinner Lady e-liquids are submitted to the regulatory bodies for testing and notification before they are allowed to be sold.
How can I ensure the authenticity of my Dinner Lady e-liquid?
To ensure the authenticity of our wholesale Dinner Lady e-liquid, check for the brand's logo and the unique packaging that distinguishes it from counterfeit products. Authentic Dinner Lady e-liquids have a premium quality label with a distinctive design that is hard to replicate. Also, always purchase your e-liquids from an authorized Dinner Lady retailer, either online or at a physical vape store. If in doubt, you can reach out to Dinner Lady's customer service for help in verifying a product's authenticity.
Where can I purchase Dinner Lady e-liquids?
Dinner Lady e-liquids can be purchased through various channels. You can order directly from their official website, or from authorized online vape shops. They are also available in physical vape stores and other authorized retail outlets. To find an authorized retailer near you, you can use the store locator on the Dinner Lady website.
Are Dinner Lady e-liquids suitable for new vapers?
Yes, our wholesale Dinner Lady e-liquids are suitable for both new and experienced vapers. They offer a range of flavours and nicotine strengths, which makes it easy for new vapers to find a product that matches their preferences and nicotine requirements. For those transitioning from smoking to vaping, the tobacco and menthol flavoured e-liquids with higher nicotine strengths are a good starting point. For new vapers who are not transitioning from smoking, the fruit, sweets, and dessert flavours with lower nicotine strengths may be more appealing. The 50:50 VG/PG ratio e-liquids are also a good choice for new vapers as they provide a balanced vaping experience with moderate vapour production and pronounced flavours.
What measures does Dinner Lady take to ensure the safety of their products?
Dinner Lady is dedicated to the safety of their products and takes several proactive measures to ensure it. Firstly, they only use high-quality ingredients in their e-liquids. All the ingredients undergo rigorous testing to confirm their safety and to meet strict quality standards.
Secondly, the brand strictly adheres to all Tobacco Products Directive (TPD) regulations. TPD is a European directive that imposes safety and quality requirements on all e-liquid products. These include testing of e-liquids for harmful substances, using child-resistant packaging, and clear labelling of all ingredients.
Lastly, all Dinner Lady e-liquids come in tamper-evident packaging. If someone tries to tamper with the packaging, it will be noticeably visible. This feature gives consumers confidence in the integrity of the product they're purchasing.
Can I mix Dinner Lady e-liquids with other brands or flavours?
While it's technically possible to mix our wholesale Dinner Lady e-liquids with other brands or flavours, it's not typically recommended. Each Dinner Lady e-liquid is carefully crafted to deliver a unique and enjoyable vaping experience. Mixing them with other brands or flavours could alter the intended taste and overall experience. If you do decide to mix e-liquids, it's important to ensure that the other brands also adhere to safety standards and regulations.
Are Dinner Lady's bottles and packaging recyclable?
Dinner Lady has made a conscious commitment to sustainable practices and environmental responsibility, reflected in the use of recyclable materials for their e-liquid bottles and packaging. The brand encourages customers to recycle the empty bottles and boxes once they're done using the e-liquid.
Their bottles, whether the smaller 10ml ones or the larger 50ml shortfill ones, are made of plastic that can be recycled. The same goes for the packaging boxes. This means that when you've finished your e-liquid, the materials won't have to end up in landfill, but can be recycled and used to create new products.
This approach is in line with Dinner Lady's environmental stewardship and their commitment to a greener planet. By choosing Dinner Lady, customers aren't just getting a premium vaping experience, but they're also contributing to a more sustainable environment. So when you're vaping with Dinner Lady, you're also doing your part for our planet.
How can I store my Dinner Lady e-liquids for optimal freshness?
Storing your Dinner Lady e-liquids correctly can significantly extend their lifespan and ensure that you always enjoy the best possible vaping experience. Here are some useful tips to maintain optimal freshness:
Avoid Heat and Light: Exposure to heat and direct sunlight can cause e-liquids to degrade more quickly, affecting both their flavour and nicotine strength. Dinner Lady e-liquids should be kept in a cool and dark environment. An ideal storage place could be a cabinet or a drawer away from any sources of heat.

Seal Tightly: Always ensure that your e-liquid bottles are tightly sealed when not in use. Exposure to air can lead to oxidisation which affects the quality of the e-liquid and can alter the flavour. The Dinner Lady bottles are designed with childproof caps which are also excellent for preventing leaks and exposure to air when properly closed.

Prevent Moisture: E-liquids should be kept away from any moisture or water to avoid any damage or dilution of the e-liquid.

Avoid Physical Damage: Always keep your e-liquids somewhere secure where they're unlikely to be knocked over or dropped.

Original Packaging: If possible, keep your Dinner Lady e-liquids in their original box packaging. This can provide an additional layer of protection against light.
By following these simple steps, you can keep your Dinner Lady e-liquids fresh and enjoyable for the maximum possible time.
Are there any allergens in Dinner Lady e-liquids?
Generally, Dinner Lady e-liquids are free from common allergens such as nuts, gluten, or dairy. However, they do contain propylene glycol (PG), to which some people may have a sensitivity or allergy. Individuals with a known sensitivity or allergy to PG should consult their doctor before using any e-liquids containing this substance. This precaution helps to ensure a safe and enjoyable vaping experience.
Does Dinner Lady offer nicotine-free options?
Yes, Dinner Lady does offer nicotine-free options for their customers. They understand that different vapers have different needs and preferences. For those who want to enjoy the unique flavours of Dinner Lady e-liquids without the nicotine, there are options available with 0mg nicotine strength. This allows customers to enjoy vaping purely for the flavours and the experience without nicotine intake.
How does Dinner Lady ensure the quality of their wholesale products?
Dinner Lady is committed to maintaining high-quality standards for all their products. They ensure the quality of their ingredients by sourcing only high-quality, food-grade ingredients. Each ingredient is carefully chosen and rigorously tested to ensure its quality and safety. They also comply with all TPD regulations which require transparent disclosure of all ingredients and their safety assessment. All these steps taken together ensure that Dinner Lady e-liquids are made from only the highest quality ingredients.
What is the shelf-life of wholesale Dinner Lady e-liquids?
When stored correctly, unopened Dinner Lady e-liquids have a shelf life of up to two years. This ensures that vapers can stock up on their favourite flavours without worrying about the product going bad. It's important to store the e-liquids in a cool, dark place away from direct sunlight for optimal shelf-life and to maintain the quality and flavour of the e-liquid.
How should I dispose of empty Dinner Lady e-liquid bottles?
Dinner Lady is committed to sustainability and environmental consciousness. As such, their e-liquid bottles are made with recyclable materials. Once you've used up all the e-liquid, you can dispose of the empty bottles by putting them in your recycling bin. However, it's recommended to rinse the bottles out with warm water to remove any residual e-liquid before recycling.
What are Dinner Lady's most popular flavours?
Dinner Lady offers a wide variety of flavours to cater to every vaper's preference. However, some of their most popular flavours include:
"Lemon Tart": A tangy lemon curd lavished over gooey meringue, and finely baked into a warm pastry crust for a delectable dessert experience.

"Blackberry Crumble": Warm British blackberries topped with a crispy, buttery crumble for a sweet and fruity delight.

"Heisen Lady": A fruity mix with a cool aftertaste, featuring mixed berries, aniseed, and a cooling menthol kick.

"Strawberry Macaroon": A strawberry macaroon flavour with just the right balance of fruitiness, creaminess, and dessert-like sweetness.
Can I use wholesale Dinner Lady e-liquids for sub-ohm vaping?
Yes, you can use certain Dinner Lady e-liquids for sub-ohm vaping. Sub-ohm vaping typically requires e-liquids with a higher ratio of VG (Vegetable Glycerin) to PG (Propylene Glycol). Dinner Lady offers specific e-liquids with high VG, such as their shortfill ranges, that are suitable for use with sub-ohm vaping devices. This provides vapers with the flexibility to choose their preferred vaping style.
View more
What Kinds of Wholesale Dinner Lady e-Liquids do you offer?
We offer a complete range of wholesale Dinner Lady vaping products, including all of their most popular e-liquid and nic salt ranges:
Wholesale Dinner Lady Fruits 🍎
Berry Blast: This E-liquid takes you on a delightful journey through the tantalising flavours of sweet cherries and ripe raspberries. As you inhale, the succulent notes of cherries rush over your palate. With every exhale, the vibrant tang of raspberries follows, leaving you with a lingering taste that's undeniably satisfying. Every puff of Berry Blast is a symphony of sweet and tangy fruitiness that will indeed blast your senses.

Kiwi Melon: Embark on a tropical escape with the enticing Kiwi Melon E-liquid. This flavour expertly fuses the lusciousness of ripe watermelons with the exotic tang of kiwi. The initial inhale immerses you in the juicy, sweet flavour of watermelon, followed by the tart kick of fresh kiwi on the exhale. This mouth-watering duo creates a perfectly balanced vape that's an absolute delight to the senses.

Pink Berry: The Pink Berry E-liquid is a wonderfully complex flavour that marries the sharp and sweet notes of mixed berries with a zingy citrus undertone. On the inhale, taste the medley of mixed berries, their natural sweetness heightened by the tangy kick. Then, as you exhale, experience a zesty citrus that brightens the overall flavour profile, delivering an invigorating vape experience that tickles the palate.

Pink Wave: Pink Wave offers an enchanting blend of sweet strawberries, zesty oranges, and creamy coconut. The initial inhale brings forth the juicy strawberries' sweetness and tart oranges, creating a symphony of fruity goodness. On the exhale, the flavour transitions to a subtle, creamy coconut note that rounds out the fruity profile, offering a dreamy finish. This E-liquid is like a tropical island getaway in every puff.

Purple Rain: Unleash a storm of flavours with the Purple Rain E-liquid. This flavour combines the tartness of raspberries, the sweet earthiness of blueberries, and the zesty punch of lemons. Your first inhale introduces the tart raspberry notes, followed by sweet blueberries that soften the initial tartness. The exhale surprises you with a splash of lemon, adding a refreshing twist to this rich berry blend, making Purple Rain a heavenly barrage of fruity goodness.
Each of these wholesale Dinner Lady Fruits E-Liquids has been created to deliver a unique and satisfying vape experience that transports you to a world of fruity indulgence.
Wholesale Dinner Lady Tobacco 🚬
Café Tobacco: Experience the comforting fusion of familiar tobacco notes intertwined with a subtle hint of coffee. Café Tobacco is designed to offer a sense of familiarity and comfort for smokers transitioning to vaping, presenting a smooth balance of robust tobacco and soothing coffee notes that envelop the senses.

Caramel Tobacco: Indulge in the lusciously sweet blend of tobacco, caramel, vanilla, and honey. The robust tobacco flavour synergises with the sweet notes of caramel and vanilla, elevated by the delicate hint of honey. Caramel Tobacco is a delightfully sweet escape for smokers transitioning to vaping, delivering a unique yet comforting vaping experience.

Mint Tobacco: Savour the refreshing blend of robust tobacco and cool mint. The traditional tobacco notes pair harmoniously with the refreshing mint, offering a smooth and revitalising vape. Mint Tobacco captures the familiarity of tobacco, heightened with the crispness of mint, a perfect partner for smokers making the switch.

Smooth Tobacco: Embrace the gentle, yet rich combination of sweet and woody flavours with Smooth Tobacco. Designed with smokers in mind, this flavour delivers a subtle sweet undertone enveloped in an earthy tobacco embrace, providing a familiar, smooth transition from traditional smoking to vaping.
The Dinner Lady Sweets Salts range promises a powerful, flavourful, and genuinely satisfying journey for transitioning smokers who crave the familiar yet yearn for a new and exciting vaping experience.
Wholesale Dinner Lady Deserts 🍨
Berry Tart: This e-liquid takes inspiration from the classic dessert, promising to leave a remarkable first impression. With each puff, you'll savour the delightful blend of sweet and tart berries nestled in a buttery, flaky tart crust.

Blackberry Crumble: Experience the irresistible taste of a warm blackberry pie, topped with a golden, shortcrust pastry. It's an e-liquid that captures the essence of homely comfort, delivering a satisfyingly sweet vaping experience.

Lemon Tart: Savor one of Dinner Lady's award-winning flavours that perfectly blends the sweet notes of fluffy meringue with a buttery biscuit crust. Its lemony tang adds a refreshing edge, making Lemon Tart an unforgettably balanced dessert e-liquid.

Strawberry Macaroon: Indulge in this sweet delight that skillfully mixes the flavours of a crisp almond and coconut macaroon base with a lush, juicy strawberry. It's a flavour that captures the essence of a French patisserie in a vape, delivering a sophisticated, sweet experience.
Each e-liquid in the wholesale Dinner Lady Desserts range encapsulates the delectable allure of dessert classics, promising an unmatched vape experience that truly satisfies your sweet cravings.
Wholesale Dinner Lady Sweets 🍭
Apple Sours: Savour the taste of sweet apples with a delightful sour twist. Experience the juicy sweetness on the inhale and the tangy kick on the exhale, making every puff a unique experience.

Black Jack: Inspired by a candy shop classic, Black Jack blends the distinctive flavours of aniseed and liquorice. It's a nostalgic trip down memory lane with every vape, rich in flavour and full of character.

Bubble Gum: A timeless candy favourite, recreated to perfection in e-liquid form. The sweet, fruity taste of bubble gum creates a vaping experience that's playful and utterly satisfying.

Jelly Bean: A true sweet shop classic, Jelly Bean tastes every bit as delightful as the real thing. Each puff is a burst of sugary sweetness, enveloped in the iconic fruity flavours we all love.

Lemon Sherbets: Experience the tangy delight of lemon combined with the fizzy zing of sherbet. It's a perfectly balanced sweet-and-sour vape that tantalises the taste-buds with its refreshing charm.

Sweet Fruits: A delightful fusion of sweet fruits and tangy citrus berries. This e-liquid delivers a bold fruit medley, creating a vaping experience that's bursting with flavour.

Watermelon Slices: Enjoy a tropical getaway with a refreshing blend of watermelon and assorted fruits. This e-liquid delivers a mouth-watering summer sensation with every vape.
Our Dinner Lady Sweets range, available in bulk, promises to take your vaping experience to a whole new level of deliciousness with e-liquids that capture the spirit of childhood favourites.
Wholesale Dinner Lady Menthol 🧊
Blue Menthol: Step into a cool, sweet haven with Dinner Lady's Blue Menthol flavour. This blend combines the sweetness of ripe berries with a breezy menthol sensation, creating a vaping experience that is refreshing and invigorating.

Cherry Menthol: One of Dinner Lady's best-selling flavours, Cherry Menthol is the perfect balance of sweet and refreshing. Enjoy the luscious sweetness of ripe cherries interlaced with a cool menthol burst, offering an exhilarating vaping experience.

Fresh Menthol: Experience the familiar sharp sweetness of Fresh Menthol. This flavour delivers a bold, cool sensation, embodying the essence of menthol in its most invigorating form.

Ice Menthol: Enjoy Dinner Lady's best-selling Ice Menthol flavour, expertly crafted to provide the perfect harmony of flavour and vapour. This e-liquid captures the frosty freshness of menthol, creating a smooth and satisfying vaping experience.

Spearmint: A timeless menthol classic, Spearmint is as refreshing as its namesake mint. Experience the soothing coolness of spearmint with every vape, creating a revitalizing experience that invigorates the senses.
Each flavour in the Dinner Lady Menthol range offers an exhilarating escape, delivering a cool vaping experience that perfectly satisfies your menthol cravings.
Wholesale Dinner Lady Ice 🍦
Mint Ice: A unique blend that encapsulates the cooling freshness of mint and the icy exhale of koolada, Mint Ice offers a truly revitalizing vaping experience. Experience the cool mint blend that leaves a fresh and icy exhale, refreshing your palate with every puff.
Our wholesale Dinner Lady Ice range offers an icy escape to a world of invigorating flavours, delivering a cool vaping experience that satisfies your cravings. Embark on this icy adventure and let the coolness of the flavours invigorate your senses.
View more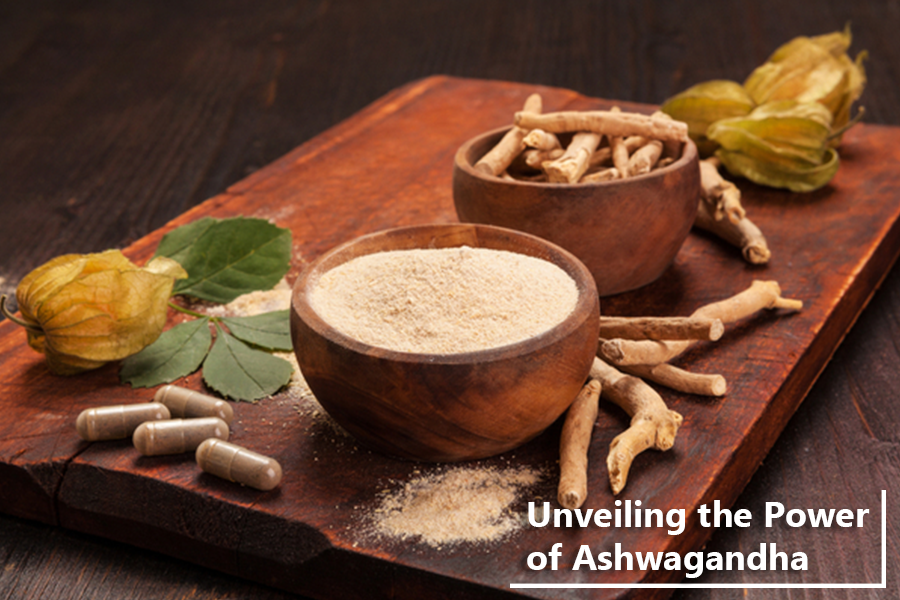 December 01, 2023
       Written By Christian Jones - Content Executive at JM Wholesale  Explore Our Extensive Range Of Nootropics! Have you been feeling overwhelmed and stressed...