Wholesale Vape, Disposable, E-Liquid and CBD Clearance!
Delve into our extensive selection of clearance wholesale vape products and e-liquids, boasting vape kits and accessories from industry titans like SMOK, Innokin, Uwell, and iJoy. Our clearance offers an unparalleled opportunity to augment your inventory with high-quality items, all at up to 80% off the regular wholesale price.
Discover an impressive collection of discount e-liquids from celebrated brands such as ELF Bar, SKE and Elux. With such remarkable bargains, you can provide a diverse flavour experience for your valued customers, from sweet and fruity concoctions to rich, robust tobacco alternatives, all without stretching your budget.
Our clearance section extends beyond just e-liquids. It includes a plethora of disposable vape products, perfect for customers seeking convenience and ease of use. Capitalize on these high-demand items at unbeatable prices and deliver value that will keep your customers coming back.
We haven't forgotten about the burgeoning CBD market either. Our clearance includes a variety of CBD products, ideal for retailers looking to tap into this growing trend. Enjoy phenomenal savings on CBD oils, edibles, topicals, and more from trusted brands.
Remember, our clearance sales don't mean compromise on quality. Every item featured is crafted with the same attention to detail and adherence to high standards as our full-priced range. The clearance merely provides a win-win scenario, allowing us to manage our inventory while helping your business flourish with fantastic offers.
So why wait? Start browsing our clearance section today. Let us help you stock your shelves with premium products at unbeatable prices and offer your customers the quality, variety, and value they seek.
Featured
Featured
Best Selling
Price, low to high
Price, high to low
Alphabetically, A-Z
Alphabetically, Z-A
Date, new to old
Date, old to new
How clearance offers can support you
As a leading wholesaler in the fast-paced world of vape, CBD, and smoking goods, our mission extends beyond the supply chain. We are committed to enabling the prosperity of our clients—retail businesses like yours—in the ever-changing retail landscape. One of the key ways we support your growth is through our Clearance Sales. Here's how your retail business can benefit from these advantageous deals.
First and foremost, our Clearance Sales offer an excellent opportunity for effective inventory management. As we reduce our prices to make way for new stock, you gain the chance to bolster your inventory at a significantly lower cost. This helps you stay ahead of the industry's quick-shifting trends, keeping your shelves stocked with diverse products without the financial burden of investing in full-priced items.
Secondly, Clearance Sales offer a unique way to increase your profit margins. With the lowered wholesale cost, you can still maintain competitive retail prices for your customers, resulting in an overall higher return on investment. The difference between the reduced cost price and the retail price directly translates into enhanced profitability.
Thirdly, our Clearance Sales can serve as a compelling marketing strategy for your business. By passing on these savings to your customers in the form of discounts or special promotions, you can attract more foot traffic to your store and incentivize purchases. In an industry where customers are always seeking value, these price reductions can be a powerful tool for customer acquisition and retention.
Additionally, Clearance Sales provide a cost-effective way for you to experiment with new products. Our sales often include less-known or novel items, giving you an affordable way to diversify your offerings and explore what resonates with your customers without committing substantial financial resources.
Lastly, our Clearance Sales stand as a reflection of the collaborative partnership we foster with our retailers. We benefit from a streamlined inventory, and in turn, your business profits from increased inventory diversity, amplified profits, and enhanced customer satisfaction.
View more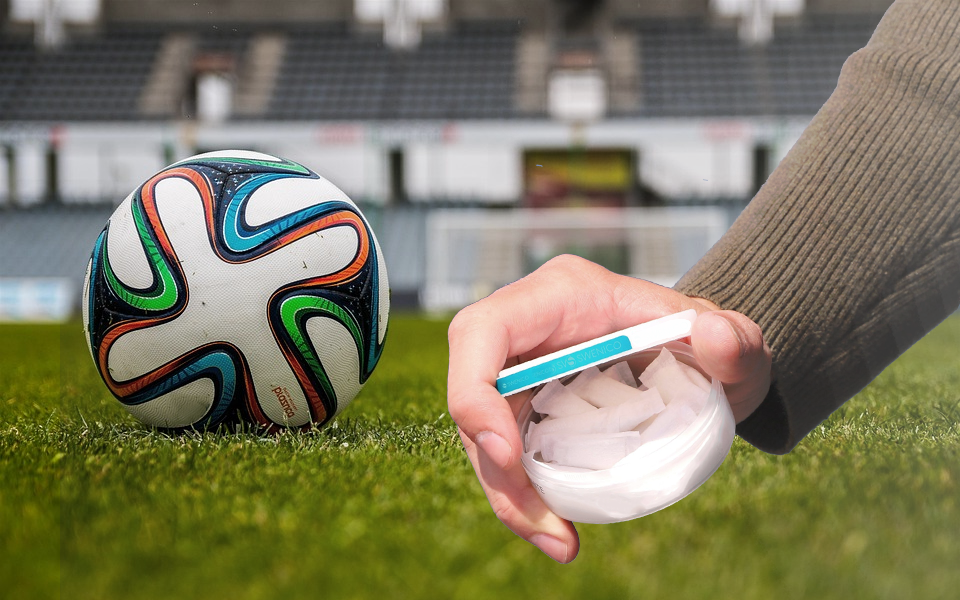 December 05, 2023
There's a new trend sweeping across the footballing world, and it has nothing to do with innovative tactics or ground-breaking training regimes. This trend is...