Wholesale Vaping Products
The global vaping industry is a powerful and growing sector with an anticipated compound annual growth rate (CAGR) of 20.8% by 2025 - in turn driving a huge demand for wholesale vaping products. Over recent years, the industry has experienced immense development, with an array of products and customisation options continuing to evolve, constantly refreshing the vaping landscape.
In this innovative field, the UK has seen a rapid rise in vaping popularity, as it continually transforms from being a niche market into a more mainstream industry. One of the driving forces behind this growth is the market's ability to cater to the varied tastes and preferences of consumers. Despite this, the industry faces regulations from the Tobacco Products Directive (TPD), which has put restrictions on the size of nicotine-filled e-liquids and tanks, limited to 10ml and 2ml respectively.
These limitations present a significant challenge for vaping enthusiasts who might find these amounts insufficient for their needs, leading to a higher turnover of products. It's vital, therefore, for retailers to have a reliable wholesale vaping products partner to maintain a robust inventory, ensuring a steady flow of vaping products to meet customer demands.
Enter JM Wholesale, your trusted partner for all things vaping. We offer a vast selection of vaping essentials ranging from e-liquids to disposable items, kits, and more. Our expert team meticulously curates our range of products, selecting only the best quality items that deliver exceptional performance and value.
At JM Wholesale, we recognise the importance of meeting diverse customer needs. Whether you're in search of premium e-liquids in a medley of flavours, cutting-edge vape kits for the tech-savvy consumer, or an array of sleek disposables for those seeking convenience, our selection caters to every type of vaper. And because we buy in bulk, we're able to offer our range at highly competitive prices, ensuring that our partners can provide their customers with value without sacrificing quality.
We understand the vaping industry's unique challenges and opportunities, especially in regard to regulations like the TPD. It's our mission to help our partners navigate these changes while ensuring their businesses thrive. We take pride in the strength and variety of our product selection, and we're committed to continuously expanding our offerings to keep pace with the latest market trends and consumer preferences.
With JM Wholesale, you're not just buying products; you're gaining a dedicated partner. A partner with a deep understanding of the vaping landscape, the ability to anticipate market shifts, and a relentless commitment to customer service. Our team is always on hand to offer guidance, ensuring you're equipped with the products and knowledge necessary to satisfy your customers and elevate your business.
So, whether you're looking to diversify your current product line, restock your best sellers, or simply keep your store adequately supplied with e-liquids, disposables, kits, JM Wholesale is your one-stop solution for wholesale vaping products. Let us help you drive your business forward in this fast-paced, evolving market. It's time to embrace the future of vaping with JM Wholesale.
Featured
Featured
Best Selling
Price, low to high
Price, high to low
Alphabetically, A-Z
Alphabetically, Z-A
Date, new to old
Date, old to new
Wholesale Vaping Products Q & A
What range of wholesale vaping products do you offer?
At JM Wholesale, we take pride in offering an extensive and diverse range of wholesale vaping products, ensuring that we are your one-stop destination for all your vaping needs. Our product range caters to everyone in the vaping community, from beginners taking their first steps into the world of vaping, to the seasoned veterans seeking advanced vaping equipment.
In our comprehensive collection, you'll find an array of high-quality vape kits, designed to cater to all levels of vaping expertise. Our range extends from easy-to-use starter kits, perfect for those new to vaping, to intermediate and advanced kits for users looking to customise their vaping experience. These kits include a variety of mods and vape pens, encompassing a range of specifications to cater to varying preferences.
Our e-liquid selection is nothing short of diverse, boasting a vast array of flavours, strengths, and types. From traditional nicotine e-liquids to the increasingly popular CBD-infused liquids, we stock it all. For those looking for an intense, smooth nicotine experience, our selection of nic salts is ideal. Our e-liquid range represents every major brand and offers an exhaustive choice of flavours to ensure that every palate is catered to.
Understanding the importance of device maintenance and customisation, we offer a variety of replacement coils and pods. This allows your customers to maintain their devices effectively and enhance their vaping experience as per their preference.
Additionally, we stock a range of disposable vapes which are perfect for on-the-go vaping or for those who wish to try out vaping without investing in a full kit.
We believe in the importance of quality and reliability, and hence, we stock products from every major vaping brand. Every product is carefully selected to ensure it meets our high standards, making our range one of the best in the UK. So, whatever your customers' vaping preferences may be, you're sure to find what you need in our wholesale vaping product range.
Do you sell wholesale e-liquids? If yes, what flavours are available?
At JM Wholesale, we understand that variety is key in the world of vaping, particularly when it comes to e-liquids. That's why we have strived to curate an incredibly diverse range of e-liquid flavours that caters to all taste preferences.
From dessert-inspired flavours to a broad selection of fruit flavours, we ensure that you can provide your customers with the e-liquid that perfectly suits their palate. Cookie-flavoured e-liquids are available for those who enjoy sweet, comforting notes, while options like lemonade and slushie provide a slightly tart, refreshing alternative.
For vapers who prefer a more traditional experience, we offer robust dark tobacco flavours. These e-liquids deliver the familiar, earthy notes of tobacco, providing a nostalgic vaping experience.
Furthermore, we stock a comprehensive selection of menthol and mint flavoured e-liquids. These provide a cool, refreshing hit and are particularly favoured by those who like a crisp finish to their vape.
We also haven't forgotten those adventurous vapers out there. Our collection includes an assortment of exotic flavours, perfect for those who like to keep their vaping experience interesting and continually evolving.
Regardless of the profile, every e-liquid in our range promises a rich, full-bodied flavour that truly enhances the vaping experience. With such an extensive range, we're confident that we have the perfect e-liquid for every vaper within our wholesale collection.
What are the available payment methods for purchasing wholesale vaping products?
We understand that flexibility and convenience are crucial when it comes to business transactions. That's why at JM Wholesale, we strive to make your purchasing experience as straightforward as possible by offering a broad range of secure payment options.
Whether you're a large-scale retailer or a small business, we provide various payment methods to suit your needs. For immediate, hassle-free transactions, we accept all major credit and debit cards. This option ensures a smooth, quick purchasing process, allowing you to focus more on selecting the right products for your business.
In addition to credit and debit cards, we also accept bank transfers for those who prefer a direct method of payment. While this might take slightly longer to process than card payments, it provides a reliable and secure method of transacting large sums.
Furthermore, understanding the need for secure, digital payment options, we also accept PayPal. This allows you to make quick, safe payments online without the need to share your card details, providing an added layer of security to your transactions.
How quickly can I expect my wholesale vaping order to be processed and dispatched?
At JM Wholesale, we understand the importance of a prompt and reliable delivery service, especially when it comes to replenishing your vaping supplies in time to meet your customer demands. We've streamlined our process to ensure your orders are dispatched as quickly as possible. For orders placed before 3pm Mon-Fri, we typically dispatch on the same day, ensuring your products are on their way to you without delay.
As part of our commitment to providing excellent customer service, we offer standard delivery for free on most orders. This ensures that you can maintain your inventory without incurring additional shipping costs.
Recognising the sometimes urgent need for restocks, we also provide next day delivery options. This way, you can ensure that your shelves are never empty and can cater to your customers' needs without interruption. For those who require weekend replenishment, we offer Saturday delivery, providing you with greater flexibility to manage your stock levels effectively.
Are your wholesale vaping products compliant with the TPD regulations?
Yes, every single product within our wholesale vaping range strictly complies with the Tobacco Products Directive (TPD) regulations. At JM Wholesale, we understand the importance of adhering to regulatory guidelines in maintaining the integrity of the vaping industry and ensuring the safety and satisfaction of the end-user.
Our commitment to maintaining the highest industry standards is unwavering. As such, we take the utmost care to ensure that every product we stock, from e-liquids to vape kits, meets the stipulations set out by the TPD. This includes compliance with packaging regulations, nicotine concentration limits, and tank capacity rules among others.
Do you sell accessories for wholesale vaping products?
Indeed, we do. Our range of wholesale vaping products includes a variety of accessories such as batteries, chargers, coils, and much more to cater to all your vaping needs.
Can I get a discount for bulk orders of wholesale vaping products?
We value our customers and offer competitive pricing on our wholesale vaping products, with special discounts for large bulk orders. Please contact our sales team for more details.
Do you offer international shipping for your wholesale vaping products?
Yes, we do offer international shipping for our wholesale vaping products. For further information on international delivery, including costs and delivery times, please refer to our international store JM Distro.
Are there any minimum order requirements for your wholesale vaping products?
At JM Wholesale, we believe in providing flexible services tailored to meet the specific needs of each business we serve. We understand that every business operates differently, and that's why we have no minimum order requirements for our wholesale vaping products.
Whether you run a small vaping shop or a larger retail operation, we cater to all scales of business. This means you can order as many or as few products as you need, depending on your current inventory needs and budget. We are committed to providing high-quality vaping supplies to businesses of all sizes, without imposing any purchasing restrictions.
By offering a no minimum order requirement, we aim to give you the freedom and flexibility to manage your stock levels effectively and make purchasing decisions that are right for your business.
Do you sell both nicotine and nicotine-free e-liquids as part of your wholesale vaping range?
We offer e-liquids with varying nicotine strengths, including options for those vapers who prefer a stronger hit. At the same time, we also cater to vapers who prefer no nicotine at all, with an equally wide variety of zero-nicotine e-liquids.
Each of our e-liquids, regardless of their nicotine content, promises excellent flavour profiles and quality. By providing this extensive range, we enable you to cater to a broad spectrum of vapers, thereby enhancing the versatility and appeal of your product offering.
What's your policy on out-of-stock wholesale vaping items?
If a wholesale vaping item is out of stock, we work diligently to restock it as soon as possible. Customers have the option to be notified when the item is back in stock. Get in touch to register your interest if you'd like to purchase a product that is unavailable.
Are all of your wholesale vaping products legal in the UK?
Absolutely. We ensure all our wholesale vaping products comply with UK law, including the TPD regulations. We have a strong reputation for compliance.
Do you sell CBD vaping products in your wholesale range?
Yes, we offer a variety of CBD-infused vaping products. These include CBD vape pens, disposables, dry-herb devices and many more. Please note that these products are intended for users who are of legal smoking age.
Can you help me stay updated with the latest trends in the wholesale vaping market?
Definitely. Staying abreast of the latest trends in the wholesale vaping market is part of our commitment to customers. We frequently update our blog with fresh news, to provide insights into market trends and new products.
How can I contact your customer service team?
You can reach our customer service team via email, phone, or the contact form on our website. Our team is ready to assist with any queries or issues related to our wholesale vaping products.
How often do you update your range of wholesale vaping products?
We constantly update our range of wholesale vaping products, with new product launches every week. Check our website regularly for the latest additions to give your customers the latest and greatest in the world of vaping.
Are there any specific storage requirements for your wholesale vaping products?
Proper storage of vaping products is crucial in ensuring their longevity and maintaining their quality. While most vaping products should be stored in cool, dry places away from direct sunlight, specific storage requirements may differ slightly from product to product.
Generally, a consistent cool temperature helps to preserve the integrity of e-liquids, preventing changes in their flavour profiles and nicotine strength. Similarly, vape hardware like mods and batteries also benefit from being stored in mild, non-humid environments to safeguard their electronic components.
What's the average lifespan of your e-liquids in your wholesale vaping range?
The average shelf life of e-liquids is typically 1-2 years. However, this can depend on the specific brand and storage conditions. It's always best to check the product's packaging for an exact expiration date. E-liquids which are nicotine-free may have a longer shelf-life than e-liquids containing nicotine.
Do you stock vape kits for beginners in your wholesale vaping products range?
Absolutely, we fully recognise the need to cater to those new to the world of vaping, and hence, we provide a variety of starter vape kits in our wholesale vaping collection. These kits are designed with simplicity and ease-of-use in mind, ensuring a smooth transition for those switching from traditional smoking to vaping.
Each starter kit is designed to offer a balanced vaping experience, combining easy operation with high-quality performance. They come with everything a new vaper needs to get started, including a device, a compatible charger, and often, a sample e-liquid.
By offering these beginner-friendly kits, we enable you to provide a comprehensive service to your customers, catering not only to experienced vapers but also to those who are just beginning their vaping journey. This is just one of the many ways we at JM Wholesale are committed to helping you meet the varied needs of your customers.
What types of tanks do you sell as part of your wholesale vaping products?
We understand that the tank plays a significant role in the overall vaping experience, influencing factors like flavour, cloud production, and ease of use. With this in mind, we've made it a point to offer a wide variety of tanks in our wholesale vaping range.
For vapers who prefer larger clouds and intense flavours, we offer Sub-Ohm tanks. These tanks are designed to operate at resistances lower than one ohm, providing a warm vape and rich flavour profiles. They are perfect for direct-to-lung vapers and those who enjoy sub-ohm vaping.
On the other hand, for those who prefer customisation, we have RDA (Rebuildable Dripping Atomiser) and RTA (Rebuildable Tank Atomiser) tanks. These tanks allow the user to build their own coils, offering flexibility in terms of resistance and wicking material. These types of tanks are popular among experienced vapers who enjoy tailoring their vaping experience to their exact preferences.
Regardless of the type of vaper you're catering to, we have a tank to suit their needs. With our comprehensive range of high-quality tanks, you can ensure that your customers find exactly what they're looking for.
What are the best-selling wholesale vaping products at JM Wholesale?
We've implemented a practical feature on our website that allows you to sort our wholesale vaping products by their popularity.
When browsing our product catalogue, simply use the sorting feature to select 'Best Selling', in the top right of the product selection. This will rearrange the listed products, placing the ones that have been most popular with our customers at the top. This feature is a handy tool to quickly identify popular e-liquid flavours, sought-after vaping kits, and high-demand accessories.
This way, you can effortlessly keep track of market trends and consumer preferences, ensuring that you are stocking products that are likely to perform well. However, if you prefer a more personalised recommendation, our sales team is always ready to provide insights into our current top sellers based on our latest sales data.
How does JM Wholesale ensure competitive pricing for its wholesale vaping products?
Through our Price Beating Service, we are able to offer the UK's best prices on wholesale vaping products.
Do you sell wholesale vaping products from well-known brands?
Indeed, we firmly believe in providing products that offer a mix of quality, performance, and reliability. Therefore, we proudly stock wholesale vaping products from an array of reputable brands in the vaping industry.
Included in our selection are brands renowned for their innovation and quality, such as SKE, Elf Bar, Voopoo, FreeMax, Vaporesso, Aspire, Innokin, and Smok, among others. Each brand brings its unique strengths and specialities to the table, be it in their flavourful e-liquids, cutting-edge vape kits, or reliable accessories.
Do you offer special deals or discounts on your wholesale vaping products?
We are always running promotional offers and discounts on our wholesale vaping products, including buy-1-get-1-free offers and reduced clearance products.
Can I customise my order of wholesale vaping products?
We recognise that certain businesses may want to provide their customers with a unique offering or enhance their brand identity through customised vaping devices. For this reason, we offer a bespoke white-label service.
This service allows you to put your branding on high-quality vape devices, making them distinctively yours. This not only strengthens your brand presence but also helps create a consistent brand experience for your customers.
Our team is experienced in delivering white-label solutions and can guide you through the process, from the initial concept to the finished product. Whether you wish to customise an existing product or develop something entirely new, we can help you bring your vision to life.
Are there any vaping laws or regulations I should be aware of when purchasing wholesale vaping products?
It's important to be aware of the TPD regulations which dictate size limitations for e-liquids and tanks, among other things. Rest assured, all our wholesale vaping products comply with these regulations.
What are the popular trends in the wholesale vaping market?
The vaping market is dynamic, with trends and preferences continuously shifting based on consumer behaviour, technology advancements, and legislative changes. As of now, we observe a significant rise in the demand for disposable vapes. Brands like ELF Bar and SKE are emerging as market leaders, with their easy-to-use and convenient offerings gaining immense popularity among both beginners and seasoned vapers.
When it comes to e-liquids, sweet and fruity flavours are currently the preference for a significant portion of vapers. These flavours offer a refreshing and enjoyable vaping experience, making them a popular choice.
Another prominent trend is the increased adoption of mesh coil devices. These devices are praised for their ability to produce thick, rich vapour, enhancing the overall vaping experience by providing better flavour delivery and longer coil lifespan.
However, it's crucial to note that trends in the vaping industry can change swiftly, and staying informed about these changes can help ensure that your product offering remains relevant and attractive to your customers. At JM Wholesale, we are committed to staying on top of these market shifts and offering the most in-demand products in our wholesale vaping range.
Do you have a newsletter to stay updated about new arrivals and offers on your wholesale vaping products?
When registering an account, you will be able to subscribe to our newsletter. This daily newsletter includes the latest vaping products, allowing you to stay up-to-date with minimal effort.
View more
Why Source Wholesale Vaping Products from JM Wholesale?
We've built our reputation on providing a wide range of wholesale vaping products, with a focus on quality, variety, and value. Our years of experience in the wholesale vape industry are a testament to our commitment to meeting the evolving needs of our customers.
Our wholesale vaping service is designed to provide significant savings, and this is reflected in our pricing and ordering process. We offer tiered pricing that gives higher spending and loyal customers even more value for their money. Our comprehensive online store ensures that ordering your wholesale vape supplies is efficient and hassle-free.
Branding plays a key role in the wholesale vaping products we offer. We understand that a strong brand can signal trust and quality, and we've worked hard to build our brand around these principles. Our wholesale vaping products are associated with well-known and trusted brands that resonate with consumers and help our retail partners attract and retain customers.
The diversity of our wholesale vaping products is something we're particularly proud of. We understand that in the world of vaping, variety is key. That's why we offer an extensive range of products to cater to the diverse tastes and preferences of vaping enthusiasts.
At JM Wholesale, we take ethical business practices seriously. That's why we have a MAP policy in place for our wholesale vaping products. This policy, which sets a minimum advertised price for our products, ensures market price integrity and underscores our commitment to fairness and transparency.
In summary, our experience, competitive pricing, strong brand portfolio, diverse range of wholesale vaping products, and ethical business practices all contribute to our status as a leading wholesaler in the vape industry. We're proud of the service we provide to our customers and look forward to continuing to serve the vaping community with the best wholesale vape products.
View more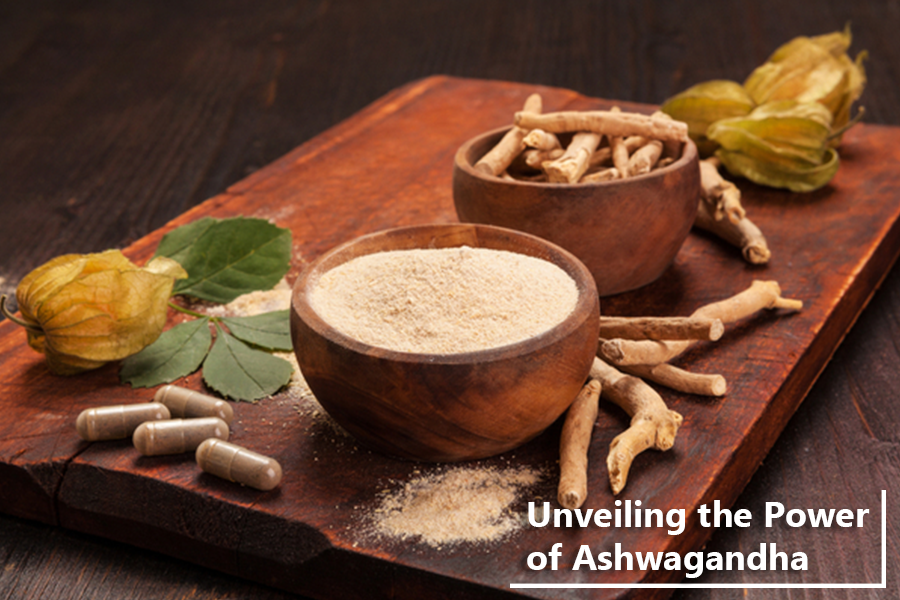 December 01, 2023
       Written By Christian Jones - Content Executive at JM Wholesale  Explore Our Extensive Range Of Nootropics! Have you been feeling overwhelmed and stressed...