Wholesale Glass Pipes
Glass smoking pipes, favoured by many for their use with CBD products, are sought-after commodities. JM Wholesale is delighted to offer a diverse collection of glass smoking pipes, catering to various budgets, thereby ensuring that all your customers' preferences are met.
Our inventory boasts an expansive range of glass pipes, available in diverse sizes, styles, and designs. Whether your customers favour short or long pipes, or have a preference for clear or coloured glass, we've got it covered. Our collection spans from water pipes and spoon pipes to distinctive pieces featuring animal designs, guaranteeing a broad selection to cater to every taste.
Consider placing your order for glass smoking pipes with JM Wholesale today. We impose no minimum order value, and to aid in keeping your store continuously supplied with our pipes and other products throughout the year, we also offer a dropshipping platform. Trust us for your supply of diverse and high-quality smoking implements that are sure to appeal to a wide range of customers.
Featured
Featured
Best Selling
Price, low to high
Price, high to low
Alphabetically, A-Z
Alphabetically, Z-A
Date, new to old
Date, old to new
Wholesale Glass Pipes Q & A
What is a glass pipe?
Pipes for smoking tobacco and other substances can be made from various materials, although the best known are wooden ones, particularly briar pipes. However, although less common, glass pipes have become increasingly popular in recent times.
What are the types of glass pipe called?
There are five main types of glass pipes, hand pipes, spoon pipes, Sherlock pipes, bubblers and steamrollers. If you are offering glass pipes for sale, it will be helpful to be able to explain the differences to your customers.
How long does a glass pipe last for?
There is no practical reason why a glass pipe should not last forever. Glass is such a resilient material that it will not degrade through normal use. Cheaper models may not be as durable as more expensive ones but even these will last well. The biggest risk to your pipe is breakage, which is a hazard that affects glass more than wood or metal.
What to look for in good glass pipes?
It depends on how and where you intend to use it. If you expect to use it mostly outdoors then a small, thick one is preferable. If you will be using it at home then a bubbler or a steamroller will be a better choice. Choose glass with a decent thickness, closer to the 9mm maximum rather than the 1mm minimum, but also look for good quality glass with minimal imperfections like scratches and bubbles which can make them more prone to break.
As a wholesaler we offer bulk supplies of only the highest quality glass pipes, including wholesale water pipes, from a wide variety of suppliers at the most competitive prices.
Are glass pipes legal in the UK?
Yes, when it comes to glass smoking pipes UK law imposes no practical restriction on their sale or use. Simple caveats apply, mainly that you must not know or reasonably suspect that the pipe will be used for smoking an illegal substance. That aside, the sale of wholesale glass pipes is perfectly legal.
What are glass water pipes?
Glass water pipes, or bongs as they're commonly known, are devices which can be used to smoke substances through a water-filled chamber. We have a separate page for these, so if that's what you're after, check it out.
What's the best way to care for glass pipes?
You should clean your pipe regularly to maintain its performance and prolong its life. If you do this often enough, then a rinse and scrub with hot water may be sufficient but for more stubborn dirt, you may need to use pipe cleaners, cotton swabs and cleaning products such as isopropyl or acetone. For extra power add bath salts to these liquids.
View more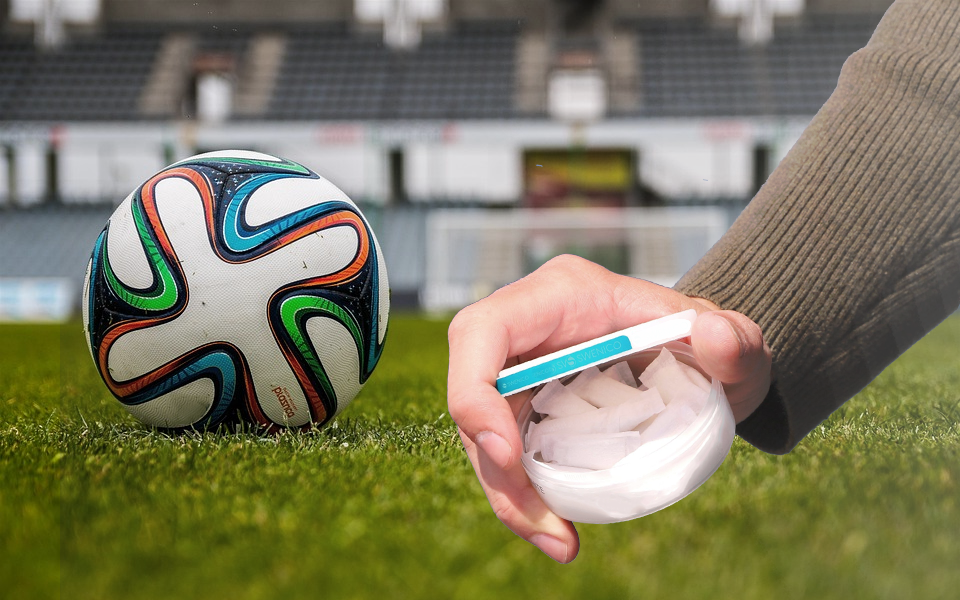 December 05, 2023
There's a new trend sweeping across the footballing world, and it has nothing to do with innovative tactics or ground-breaking training regimes. This trend is...