Wholesale Shishas
Many people now enjoy smoking shisha pipes in the UK after having discovered them on their holidays or in shisha bars and outdoors shisha usage in bars, cafes and restaurants is also on the rise. As a result, more and more Brits are choosing to invest in their own shisha pipes for personal use.
We have lots of attractive shisha designs to choose from at JM Wholesale and a range of styles and kits. Choose from one-hose shishas, two-hose shishas and even three-hose or four-hose pipes. We provide small, large and medium models for all purposes as well as portable shishas in suitcases.
Buy multiple shishas here today and spend over £500, and you'll qualify for free delivery to your mainland UK address. We also offer next-day delivery, so you could be selling your new pipes as soon as tomorrow.
Featured
Featured
Best Selling
Price, low to high
Price, high to low
Alphabetically, A-Z
Alphabetically, Z-A
Date, new to old
Date, old to new
Wholesale Shishas Q & A
What is a shisha made from?
Shishas use a type of tobacco similar to that used in regular cigarettes. You can add different flavourings, including herbs or various types of dried fruit, as well as molasses (dark brown) sugar for sweetness. In shisha pens, you may have vegetable glycerin and propylene glycol like in other vape pens.
Does a shisha have nicotine in it?
The tobacco used in a shisha is often chemically similar to the tobacco used in cigarettes. This can include nicotine, as well as carbon monoxide, tar and heavy metals. Manufacturers are generally realising that there is increased demand for less harmful versions of shisha, so there are now a wide range of tobacco-free and nicotine-free shisha, though these may still contain other potentially damaging chemicals.
Does a shisha come in different flavours?
There are lots of different shisha flavours available. Fruit is particularly popular, with options including mint, lemon, strawberry, apple, peach, watermelon and coconut.
What are the benefits of smoking a shisha?
One of the reasons that shisha is becoming increasingly popular is that smoking with them can be a highly social experience. Hookahs, or shisha pipes, can come with multiple hoses/mouthpieces, so you and your friends can share and enjoy together. The existence of shisha pens also means you can now also experience some of the wider benefits of vaping when you use shisha.
Do you need a license to sell a shisha in the UK?
You do not need a license to specifically sell a shisha, but as it's a tobacco product, they are subject to many of the same laws and regulations as cigarettes. This includes rules banning smoking indoors or selling to people who are under 18. You may need to prove that your shisha was imported and purchased legally. The same goes for the tobacco and molasses that go in shishas, but the rules on herbal mixtures are less strict.
What is the difference between a hookah and a shisha?
A hookah is generally used to describe the waterpipe used to smoke shisha. Originating in Persia and popular through the Middle East, it has a long pipe a bit like a hose that rises from a bowl of water. Once you heat the tobacco, the smoke will pass through the water before reaching the mouthpiece.
Nowadays you will hear the terms hookah and shisha used interchangeably to refer to the whole pipe, but technically speaking the hookah is the pipe and shisha is the tobacco.
Is there any difference between a hookah and vape?
Although nowadays it is generally accepted that hookahs and shishas are the same thing, hookah is actually the name given to the traditional waterpipe used to smoke shisha. Shisha can also be used as a term for the smoking itself.
What are shisha pens?
Shisha pens are more like e-cigarettes, containing flavoured liquid and nicotine that you can then vape. Like e-cigarettes, shisha vaping using a pen may be considered a less harmful version because there is less nicotine and tobacco, but there is still a lot of research to be done.
View more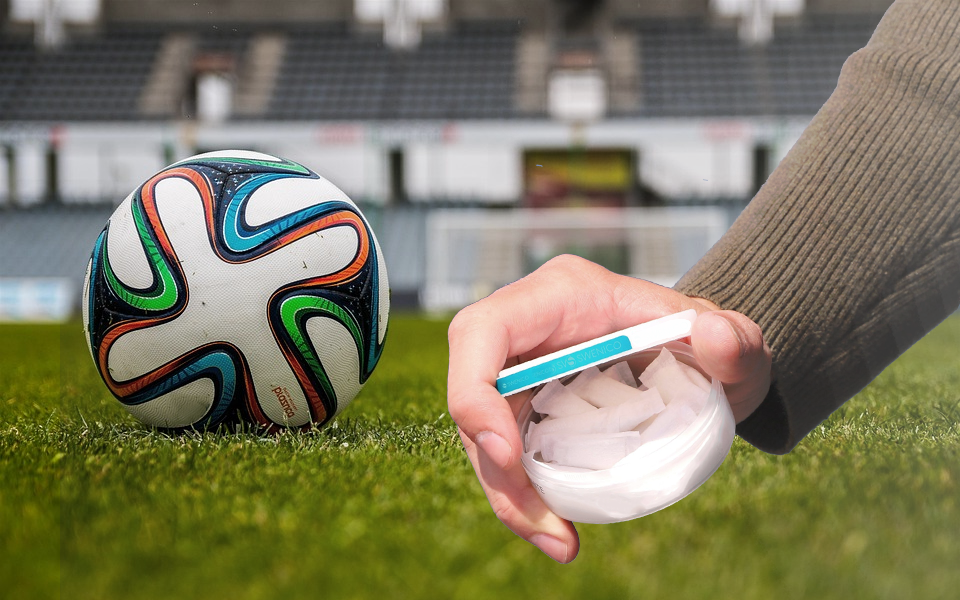 December 05, 2023
There's a new trend sweeping across the footballing world, and it has nothing to do with innovative tactics or ground-breaking training regimes. This trend is...