Wholesale Grinders
Discerning smokers understand the vital role grinders play in ensuring a superior smoking experience. Essential to any smoker's kit, grinders not only enhance the quality of smoke but also serve as an aesthetic and personal statement. Given the diversity of smokers' tastes and preferences, it's vital for you to offer an array of grinders that meets the distinct desires of your customers.
Dive into our extensive catalogue of grinders that encompass an impressive range of materials, from robust plastic to durable metal and resilient acrylic. With a vibrant spectrum of colours and an assortment of styles and sizes, our collection is crafted to cater to even the most particular preferences. By aligning your offerings with us, you can confidently assure your customers that their unique tastes and requirements will be met.
Planning a sizeable restock or major purchase? Let us enhance your shopping experience with our value-added services. Benefit from our offer of free delivery on any orders to mainland UK addresses, helping you to maximise your resources. Moreover, we understand the financial commitment involved in such orders, and hence we offer the Flexi Finance option. This convenient plan allows you to pay in instalments, easing your budget constraints and ensuring your cash flow remains healthy.
Choose us for an uncompromising blend of variety, quality, and customer-focused services that will empower you to meet your customers' needs effectively.
Featured
Featured
Best Selling
Price, low to high
Price, high to low
Alphabetically, A-Z
Alphabetically, Z-A
Date, new to old
Date, old to new
Wholesale Grinders Q & A
What is a herb grinder?
A herb grinder is a device - usually circular - that is used to chop herbs prior to smoking them. They are also known as tobacco grinders. The most popular herb grinders are circular with a top half that slots on to the top, allowing you to rotate and 'grind' the herbs sandwiched in the middle compartment.
How to use a herb grinder?
A herb grinder is constructed from two halves with sharp teeth that meet in the middle. When herbs are placed inside and the halves are turned in opposite directions the herb is ground up.
What materials can grinders be made from?
Herb grinders can be made from a variety of materials. Most commonly they are made from wood or acrylic, but it is also possible to buy metal ones.
Do herbs lose potency after grinding?
Essentially the answer is no. When you grind any material, you are increasing its surface area which means it will burn more evenly and the oxygen surrounding it will enable you to get a better hit. Gram for gram, ground materials are more potent than bulky, unground material.
What size grinder should I use?
There is a huge variety of grinders on the market from miniature ones that are only an inch across to the largest which are about four times the size. The only considerations that really matter are practical ones, namely, how much do you need to grind at any one time and how portable do you need the grinder to be.
Are grinders legal in the UK?
As is the case with all equipment that can be classed as drug paraphernalia, grinders fall under the provision in law that it is an offence to supply equipment for providing or preparing a controlled drug. However, it's not enough that the object can be used in drug preparation: the person or business supplying must believe it is intended for such a use.
Can I be prosecuted if I sell herb grinders?
When it comes to wholesale grinders UK law is reasonably clear. If it is not illegal per se for a retailer to supply a grinder to a customer then the sale of bulk grinders, or even cannabis grinders wholesale, cannot be illegal.
Does a good grinder make a big difference?
There are pros and cons to all herb grinders. Wooden ones are popular but their teeth tend not to be very sharp and they can be hard to clean. Acrylic is easier to maintain but again they do not grind as well as they might. For the best results a metal grinder is probably the best choice. They are durable, easily cleaned and will grind quickly and thoroughly. The overall outcome won't be very different whichever type you choose.
Can I bulk buy grinders?
Yes there are many companies that supply the grinder wholesale market. You can buy herb grinders wholesale right here from us at JM Wholesale, all at extremely competitive prices.
View more
Why Retailers Should Stock Herb Grinders?
As we move further into an age where holistic wellness is swiftly taking center stage, there's one trend that's impossible to overlook: the increasing popularity of herbal consumption. Whether it's for culinary purposes, medicinal needs, or recreational activities, herbs have seen a huge surge in demand. Alongside this trend, a significant accessory has begun to shine - the herb grinder. A compact and efficient device, the herb grinder is designed to finely chop herbs to enhance their aroma, potency, and the overall user experience. Over the past few years, it has transformed from a niche product to a widely sought-after item on store shelves.
The escalating demand for grinders is no mere coincidence. The modern consumer is leaning heavily towards natural wellness solutions, often incorporating herbs into their daily routine. For such consumers, an herb grinder is no longer a luxury, but an essential tool, aiding them in their quest for a healthier lifestyle.
Now, you might be wondering - what makes the herb grinder so appealing, and why should retailers pay attention to this trend?
Firstly, one of the key aspects that drive the appeal of herb grinders is their ability to deliver efficient grinding, which results in maximum potency. A grinder pulverizes herbs into a fine consistency, greatly expanding their surface area. This helps to extract the maximum potency, flavor, and aroma from the herbs, providing users with an unmatched experience.
Secondly, herb grinders are not a one-size-fits-all kind of product. Instead, they come in a variety of materials and designs, catering to the diverse preferences of consumers. From wooden and metal grinders to acrylic and electric models, each type of grinder brings something different to the table. This diversity allows retailers to diversify their product range and attract a wider consumer base. Moreover, grinders are available in a variety of designs, from the minimalist to the elaborately artistic, which means retailers can appeal to a spectrum of aesthetic tastes and preferences.
Thirdly, convenience is a significant factor contributing to the popularity of herb grinders. These devices are not only straightforward to use but also easy to clean. Their compact and portable design makes them perfect for consumers on the go, adding to their appeal for today's busy, mobile consumer.
Having explored the unique features and appeal of herb grinders, it's worth delving into the reasons why they make a smart addition to a retailer's inventory.
From a business perspective, herb grinders are attractive due to their high profit margins. Despite their relatively low manufacturing costs, grinders can be sold at significant mark-ups. Furthermore, the ever-growing demand ensures a steady flow of sales.
In conclusion, the rise of herb grinders represents a substantial opportunity for retailers. By understanding their unique features and the needs of their consumers, retailers can leverage this trend to diversify their offerings, attract a broader range of customers, and ultimately, boost their bottom line.
View more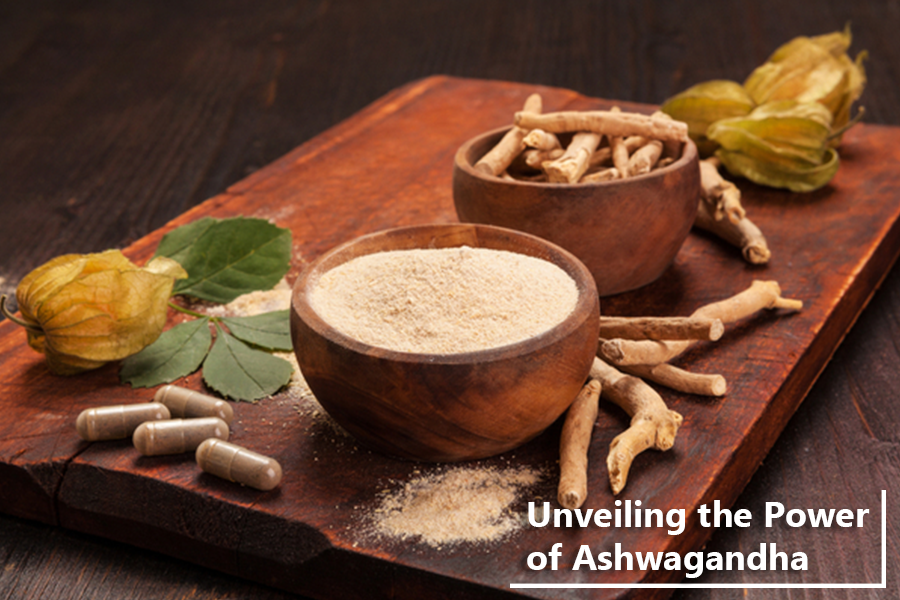 December 01, 2023
       Written By Christian Jones - Content Executive at JM Wholesale  Explore Our Extensive Range Of Nootropics! Have you been feeling overwhelmed and stressed...