Wholesale CBD Vape Pen
Buy Bulk CBD Vape Pens UK
The allure and efficacy of vape pens have become irresistible to many CBD users. This popularity is driven by the extraordinary convenience that these devices bring. The effortless, ready-to-use nature of vape pens, courtesy of their pre-loaded cartridges, ensures a seamless experience, complementing the laid-back lifestyle many CBD users appreciate. Additionally, with pre-set voltage settings in play, you can enjoy a consistent, hassle-free vape session. Their slimline build offers an unparalleled blend of portability and power, effortlessly fitting into your pocket while delivering a rich, fulfilling vaping experience.
At JM Wholesale, we pride ourselves on offering a range of high-quality, rechargeable kits specifically designed for the modern vaper. Our kits come with built-in batteries, relieving you of the need to carry around large, cumbersome 18650s. This ensures a sleek and portable design without compromising on functionality or performance. Our kits are not just about the convenience; they also offer adjustable power presets. This feature allows users to fine-tune their vaping experience by controlling the intensity of flavour and the volume of vapour. With this, users can customize their vaping without getting mired in the complex technicalities of coil resistance and voltages.
Our selection of premium vape pens is carefully curated to offer a diverse choice for every type of vaper. For instance, the Infused Amphora's Craftsmen line masterfully blends wood and aluminium elements, creating stunningly elegant pens that double as captivating pieces of art. Each vape pen from this line embodies sophistication and luxury, elevating your vaping experience to new heights.
For those who appreciate minimalist design and portability, the Core Series is an excellent choice. Despite packing a smaller and lighter battery, this series doesn't compromise on elegance or functionality. Its refined form factor offers an ideal solution for vapers who value simplicity and portability without sacrificing quality.
Introduce your customers to an elevated way of enjoying CBD with our top-tier vape pens. With their blend of sleek design, customizable settings, and premium build quality, our vape pens are not just vaping devices; they're a testament to the modern and sophisticated lifestyle that many CBD users embrace. Experience the transformative power of CBD in a way that combines style, convenience, and functionality, only with JM Wholesale.
Featured
Featured
Best Selling
Price, low to high
Price, high to low
Alphabetically, A-Z
Alphabetically, Z-A
Date, new to old
Date, old to new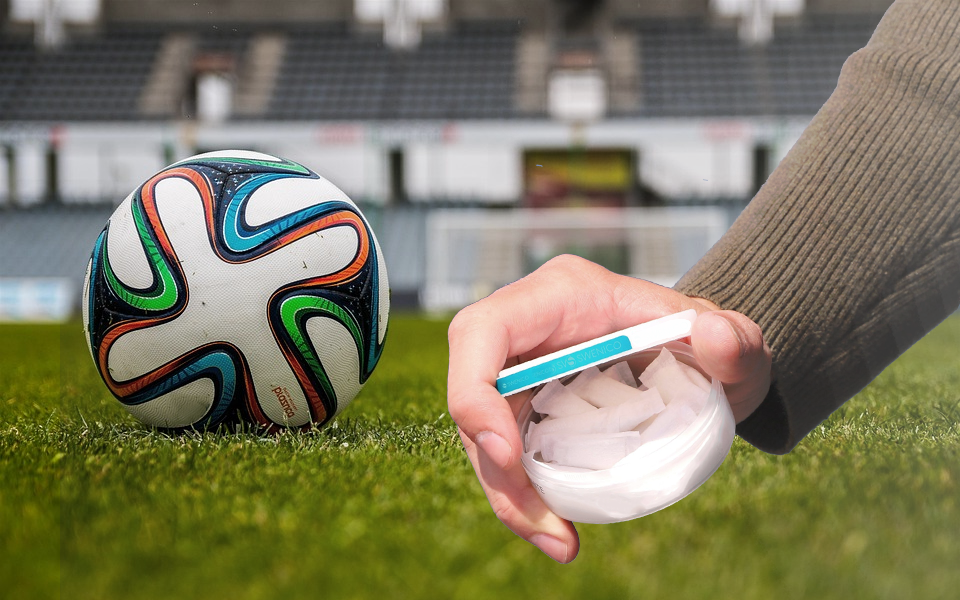 December 05, 2023
There's a new trend sweeping across the footballing world, and it has nothing to do with innovative tactics or ground-breaking training regimes. This trend is...