Wholesale Smoking Accessories & Paraphernalia
If you are looking for wholesale smokers' accessories, paraphernalia and shisha, you are in the right place. At JM Wholesale, you'll find an extensive range of wholesale smokers accessories and products, all of the highest possible quality. If you are one of the dropshipping suppliers UK, get in touch with us today to fill out your inventory with all the latest hot stock. 
Shop today to find all your pipes, bongs, grinders, lighters, papers, pipe screens, rolling and storage equipment, scales, vaporisers and smokers' gift sets. At JM Wholesale Limited, all of our smoking paraphernalia and headshop products are made by established manufacturers according to the highest quality standards.
Our team is constantly seeking out new smoking products and brands to introduce to our store. We are the one-stop smoking and vape wholesale supplier UK, so make sure you keep coming back to check out our extensive product range.
We also price competitively, so not only will you find everything you will ever need to stock your smoking store or headshop, you'll also enjoy great prices. 
Featured
Featured
Best Selling
Price, low to high
Price, high to low
Alphabetically, A-Z
Alphabetically, Z-A
Date, new to old
Date, old to new
Wholesale Smoking Accessories & Paraphernalia Q & A
Which brands of smoking accessories do you stock?
We stock a huge range of well-known brands of smoking accessories, including rizla, swan, raw, hornet and clipper. These range from huge brands with decades of experience to smaller high-quality smoking brands that are growing in popularity.
What type of smoking accessories and paraphernalia do you stock?
We stock an enormous range of smoking accessories and paraphernalia that are popular with online stores and high street headshops. These include rolling papers, filter tips, grinders, pipes and bongs, lighters, rolling machines and storage containers everything that the discerning smoker might need to enjoy their pastime. We are constantly adding new products to the store, so make sure you come back regularly to see whats new.
Do you offer finance?
Yes, we offer our very own jm flexi finance, which allows you to spread the cost of your jm wholesale purchase into monthly installments. Read more and apply today.
How does your drop shipping platform work?
Our drop shipping platform is popular with online stores that want to sell our complete range of smoking accessories and paraphernalia without stocking them all. Using our drop shipping platform, you can sell the products at jm wholesale in your online headshop while we will take care of fulfilling the orders. We have a fully integrated and automated solution, and there are no contracts or hidden charges. Its a great way to sell even more products in your store. Find out more in our drop shipping faqs.
Which payment methods do you accept?
We accept all major debit and credit cards at jm wholesale via our cbd-friendly payment gateway. Unfortunately, we do not accept paypal as a payment method.
Do you have a minimum order value?
No, there is no minimum order value on the jm wholesale website so you can order whatever you need, no matter how small your order.
What is your returns policy?
Jm wholesale provides a fair returns and replacements policy to ensure your satisfaction when you buy our products. All orders can be returned to us within 14 days of purchase. We also provide a 90-day warranty for all electronic goods from the date of purchase. For missing or damaged goods, please contact us as soon as possible. Terms apply, read more.
View more
Best Bulk Smoking Accessories
Smoking accessories help enhance the smoking experience. If you want to ensure you are fully stocked with the smoking staples, we recommend you add the following to your inventory:
1) A set of reliable refillable lighters
2) Lighter fluid to refill your lighters
3) Tobacco storage containers to keep all your tobacco in one place, and in a dry and optimal environment.
4) A good quality grinder to produce optimal texture and consistency for smoking
5) Rolling equipment, such as rolling papers and a rolling mat
6) An ash tray - you can find a varied collection of trays here.
But with so many smoking brands available in each category, how do you know which one to choose? Here are some of our recommendations.

Best Bulk Lighter
Lighters are a staple product in any smoker's personal supply. The two main categories are disposable lighters (which you throw away after they run out of lighter fluid) and refillable lighters (that can be reused once filled with lighter fluid).
There is no shortage of lighter companies out there, but some have gained a firmer reputation than others, with Clipper being one of them. Clipper offer safe, reliable, stylish refillable lighters in a range of shapes and colours. There are dozens of options to choose from, and can be quite a collectors item too!
Best Bulk Glass Smoking Pipe
Glass smoking pipes are normally used by CBD lovers. We have a range of glass smoking pipes in a variety of colours and styles. You load the end of the pipe with your product and then use heat to smoke the product by inhaling from the other end of the pipe. These glass pipes are collectable and when taken care of properly, will last you for many years to come. Check out the full range here.

Best Bulk Nicotine Pouches
Nicotine pouches are a little bit like traditional nicotine patches, but go inside your mouth instead of on your skin. Our nicotine pouches come in a variety of lovey flavours, including apple and forest berries. Delicious, easy to use and ideal for people who want to stop smoking but require some nicotine replacement therapy to stop cravings. We also offer a CBD variety, which contains no nicotine at all. CBD is then slowly released into your body via your pouch. The CBD variety is ideal for those who want a steady release of CBD without having to vape or take capsules (for example, for people who want to use CBD in the workplace), and typically come in lower doses, ideal for microdosing.

Best Bulk CBD Cones
A CBD cone is a cone shaped smoking device full of healthy CBD. The strength of CBD can vary from cone to cone, as does the taste and the type of CBD used. You can browse the full range of cones here. CBD cones can come in isolate or broad spectrum varieties, although typically are sold in 30mg quantities as this is nearing the upper threshold of how much CBD is recommended in one day. Different flavours are also available including watermelon, pineapple and cocoa.

Best Bulk Rolling Equipment
Rolling equipment allows you to create the perfect CBD and tobacco smoking products to suit your taste. You'll need rolling papers, rolling tips, a rolling mat, and a rolling machine to aid the process. When looking for rolling equipment, consider adding the following to your inventory.
50 Raw Classic Wide Rolling Papers: Classic, popular, reliable, natural fibre rolling paper.
50 Honey Puff Organic Brown Rolling Tips: 35 tips per booklet, natural gum, 50 booklets per rolling box.
Extra Large Natural Plain Rolling Mat : This rolling mat is made from natural light wood, easy to use and very flexible and stylish.

Best Bulk Grinders
A grinder helps you to break down your smoking products into smaller, manageable pieces so that they can be smoked. Grinders can be great collector items and can range in price, materials and quality. Acrylic grinders are popular because they are lightweight, affordable and can come in a variety of interesting shapes and colours. Other people prefer heavier, more sophisticated grinders offered in the metal range, especially for their durability and longevity. Check out many more products in our wide selection of smokers accessories
View more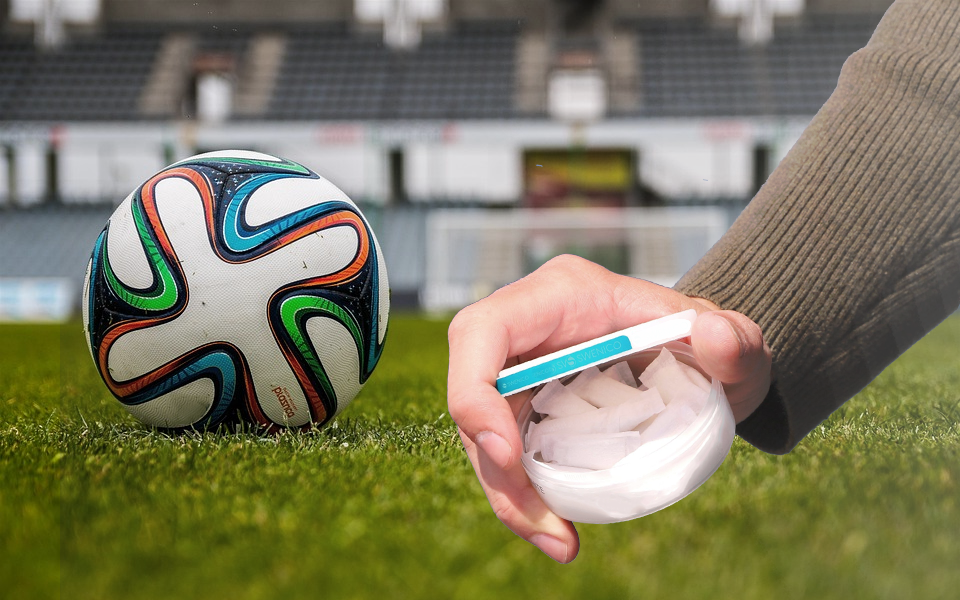 December 05, 2023
There's a new trend sweeping across the footballing world, and it has nothing to do with innovative tactics or ground-breaking training regimes. This trend is...