Wholesale Tips and Roaches
Tips and roaches are essential for anyone who wants to enjoy a rolled cigarette, and your customers have their own preferences. Now you can provide them with exactly what they demand with our huge range of tips and roaches.
We have a wide range of roaches and tips to choose from for every preference, with boxes containing from 10 packs up to 120 and everything in between. We stock the biggest brands including Hornet, Zig-Zag, Rizla and Swan, and we provide products in many varieties including organic, pound note designs, unrefined and menthol.
You can get all of your tips and roaches here today and enjoy fast next-day delivery to mainland UK addresses. We also provide Flexi Finance if you want to order in bulk and pay in monthly instalments.
Featured
Featured
Best Selling
Price, low to high
Price, high to low
Alphabetically, A-Z
Alphabetically, Z-A
Date, new to old
Date, old to new
Wholesale Tips and Roaches Q & A
What is a roach tip?
A roach tip is a reusable mouthpiece for use in a self-rolled cigarette, commonly made of glass but also available in paper and card and occasionally flavoured.
Is a roach different from a roach tip?
Yes. A roach can refer to two other things. Firstly, it is a term used to describe the unsmoked remains of a self-rolled cigarette or blunt. It also refers to an improvised mouthpiece in a self-rolled cigarette, usually a small piece of rolled up cardboard.
How do you reuse roaches?
You can buy single use roaches made from perishable substances like card or reusable ones made from durable materials like glass. When you have finished and extinguished a cigarette or blunt, simply remove the roach, clean it if necessary and use it next time you roll a cigarette.
What are RAW filter tips?
RAW filter tips are high-quality disposable filter tips produced by RAW, the US-based seller of smoking supplies. Although they are made from paper the use of unrefined fibres in their manufacture means they roll smoothly and will retain their shape and strength even when wet.
How do you use filter tips?
If you are using disposable filter tips then you simply slot them into the end of a cigarette from which you will be inhaling, either as part of the rolling process or when you have finished rolling, whichever you find more convenient. If you are using a glass filter then once you have finished rolling your cigarette you need to insert it inside the filter then remove it once it is finished.
Do cigarette filter tips work?
While a filter tip will never make it perfectly safe to smoke cigarettes, they can certainly reduce the amount of tar and nicotine which enters the lungs. They were developed when the first medical studies in the 1950s linked smoking and lung cancer. Today many filters have tiny perforations which allow air to mix with smoke as it flows through the filter, diluting the concentration of harmful chemicals.
Can I use cigarette filters for a joint?
Yes, this is a very widespread practice amongst smokers of roll-your-own herbal and tobacco cigarettes. They can help to screen out harmful substances and cool down the air you inhale, making each drag more pleasant. They are also useful in giving shape and stability in the rolling process and they can improve airflow, making it easier to smoke a blunt or cigarette which has been too tightly packed.
What is the difference between a roach and a filter tip?
Roaches and filters are used to inhale when smoking but while filters do prevent some harmful substances from reaching the smoker's lungs, a roach does little more than stop the tobacco or herb from getting in your mouth and provides a solid mouthpiece.
Is it worth buying tips and roaches wholesale to sell on?
There is a strong market for wholesale filter tips. Many different types are available and some merchants also supply roach tips wholesale, so that all preferences in the smoking community are catered for.
View more
The Importance of Tips and Roaches in Retail
For many, rolling their cigarettes is an intimate ritual, one that lends personal touch and sophistication to an age-old tradition. As such, the demand for tobacco-related accessories, particularly tips and roaches, is at an all-time high. These inconspicuous components, often overlooked, add layers of subtlety and enjoyment to each puff. In this article, we explore why retailers should capitalize on tips and roaches' trending popularity, offering a comprehensive overview of their features, benefits, and market potential.
Understanding the Terminology
Before diving deeper, let's demystify the terminology for those new to the realm of rolled cigarettes. 'Roach' is a term born out of counterculture slang. It refers to the small bit of unsmoked joint or cigarette, typically containing remnants of tobacco or cannabis. The 'tip' or 'filter,' on the other hand, is a piece of paper or other porous material designed to filter smoke before it's inhaled.
The Prominence of Roaches and Tips
For retailers in the smoking accessories industry, understanding the prominence and utility of roaches and tips is paramount. These items have become more than mere conveniences. They represent a lifestyle, catering to those who prefer the old-school charm of rolling their own cigarettes. Offering these items can broaden your customer base, attracting those interested in customizable, hand-rolled experiences.
Tips: Enhancing the Smoking Experience
Tips, which are often mistaken as a mere aesthetic addition, play a significant role in shaping a quality smoking experience. They act as a solid, comfortable mouthpiece, preventing bits of tobacco from entering the mouth during inhalation. They also shield the lips from the unpleasant sensation of a soggy end and ensure the smoke is cooled and subtly filtered before inhalation.
Different types of tips cater to varied preferences. Some smokers prefer traditional cotton or cellulose filters, while others may opt for glass or wooden tips, which can add an extra layer of flavor. Tips also come in various sizes, allowing for a tailored smoking experience. For retailers, offering a diverse range of tips can differentiate your business and meet your customers' unique needs.
Roaches: The Underrated Commodity
Roaches, typically made from card or thicker types of rolling paper, offer smokers the ability to enjoy their cigarettes to the fullest, right down to the last puff. They provide structural integrity, ensuring the hand-rolled cigarette doesn't collapse and maintaining an open airflow.
Moreover, roaches protect smokers' fingers from getting scorched as the cigarette burns down. The availability of roaches as a commodity can increase customer loyalty, as consumers appreciate the comfort and convenience they provide.
Educating Your Customers
Providing informative, engaging content about tips and roaches can enhance your brand's credibility while piquing customers' interest. Consider creating blog posts or videos about choosing the right tip or how to roll a cigarette with a roach. This approach not only optimizes your SEO efforts but also empowers your customers, reinforcing your status as a trusted industry expert.
Conclusion
The market for cigarette accessories is ripe with potential, and retailers should leverage this opportunity by offering a diverse range of tips and roaches. These small, affordable components can significantly enhance the smoking experience, making them a valuable commodity for those who enjoy hand-rolled cigarettes. With effective SEO strategies and customer education, retailers can tap into this burgeoning market, meeting customer demands while boosting their brand visibility and credibility.
View more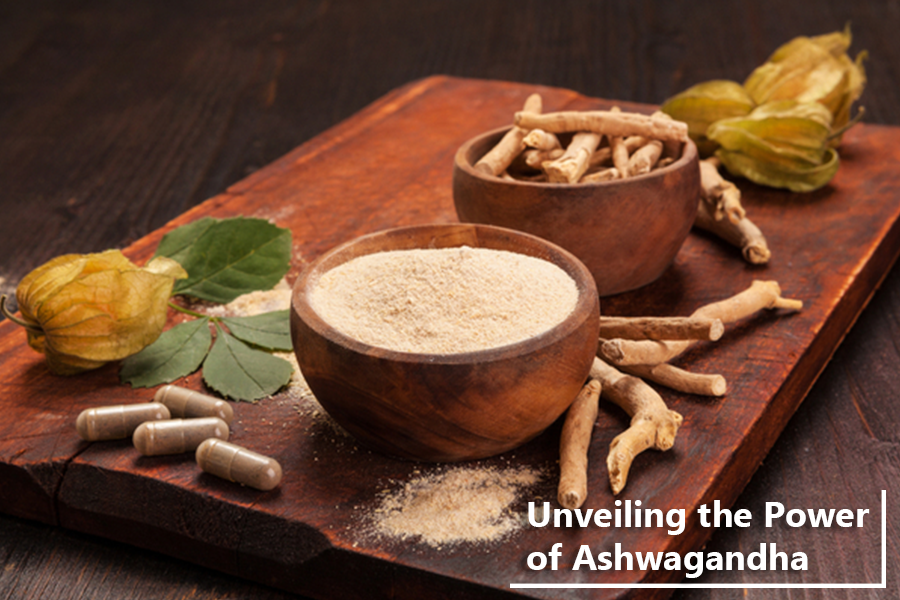 December 01, 2023
       Written By Christian Jones - Content Executive at JM Wholesale  Explore Our Extensive Range Of Nootropics! Have you been feeling overwhelmed and stressed...