Wholesale Cones & Blunts
The satisfaction that comes with a smoothly rolled and slow-burning smoking experience can't be overstated. One of the best ways to deliver this satisfaction to your customers is through pre-rolled cones and blunts, and here at JM Wholesale, we've got you covered.
As a retailer in today's fast-paced world, offering a product that prioritises convenience is a smart move. People are increasingly drawn to hassle-free options, and pre-rolled cones and blunts epitomise this trend. Pre-rolls offer the perfect solution for those who may lack the time, dexterity or patience to hand roll their smokes, making them an attractive choice for a broad range of consumers.
Our vast selection of pre-rolled cones offers a smoking experience that suits a variety of preferences. We stock unbleached and unrefined rolling papers, favoured by those seeking a more natural and authentic smoke. For customers who enjoy a unique twist, we also provide a range of flavoured cones that add an extra dimension to the smoking experience.
When it comes to the brands we stock, we believe in providing only the best to our customers. In our range, you'll find established, respected names such as OCB, Rizla, and RAW. OCB is renowned for its premium, ultra-thin rolling papers, and Rizla, a brand with over two centuries of history, continues to be a trusted choice for many. RAW's commitment to unbleached, unrefined papers aligns with the preferences of those seeking a natural experience.
We're also proud to carry Alien Puff and Splyft, two innovative brands making waves in the industry. Alien Puff is noted for its distinctive, high-quality pre-rolls, while Splyft offers an exciting range of flavour-infused smoking options. By choosing JM Wholesale, you're choosing a catalogue that respects the past, embraces the present, and anticipates the future of smoking experiences.
We're proud to offer products from trusted manufacturers, ensuring you deliver quality, reliability and consistency to your customers. Our selection includes large packs in both regular and king-size papers, giving you options to cater to different consumer preferences.
Adding to this, when you order from JM Wholesale, you are guaranteed an efficient, reliable service that keeps your business running smoothly. Enjoy free delivery on every order, delivered to a mainland UK address. Need your stock urgently? We also offer next-day delivery to the UK, ensuring you can replenish your shelves promptly.
With pre-rolled cones and blunts from JM Wholesale, you can bring convenience and a superior smoking experience to your customers. Place your order today and add value to your product line-up. Your customers will thank you for it.
Featured
Featured
Best Selling
Price, low to high
Price, high to low
Alphabetically, A-Z
Alphabetically, Z-A
Date, new to old
Date, old to new
Wholesale Cones & Blunts Q & A
What are cones and blunts?
Cones and blunts are pre-rolled papers which make it easy to smoke without the trouble of rolling your own. Cones are conical in shape, thin at the base and wider at the tip. Blunts are modelled on cigars. The first blunts were cigars which had been hollowed out of tobacco and then re-filled.
What is the difference between cones and blunts?
The main difference is that blunts have a larger capacity than cones, so you load them with a greater quantity than you can cones.
What is a smoking cone?
Also known as pre-rolled cones, smoking cones are pre-rolled cones supported by spacers. There is no need to do any rolling yourself. The cones simply need to be filled then twisted to secure the contents.
What is a hemp wrap?
A hemp wrap is a rolling paper made out of hemp which is designed for rolling legal herbs to be smoked.
What are wrap cones?
A wrap cone is a pre-rolled cigarette which instead of ordinary cigarette papers uses papers made from hemp.
What is the difference between joints, spliffs and cones?
Joints and spliffs are largely associated with the use of illegal drugs, but the difference between them remains the same when using legal herbs. A joint is a rolled cigarette that contains a mixture, usually but not exclusively of herb and tobacco. A spliff contains only one substance.
What are pre-rolled cones for?
Primarily they are for people who want to enjoy smoking hemp products and other legal herbs without having to roll their own cigarettes. They are suitable for people who are not practised in rolling, or who do not have the manual dexterity to do so, possibly because of joint pain or injury. They are usually machine-rolled which makes them consistent and secure. They are ideal for beginners, they save time and they come in various sizes.
Is it legal for me to sell pre-rolled cones wholesale?
Yes, it is perfectly legal to sell pre-rolled cones provided the contents meet the legal requirements concerning the level of THC in the substance they contain.
What are the most popular brands for cones and blunts?
RAW: An industry pioneer, RAW is known for its natural, unrefined rolling papers. Their products are made from pure, unbleached plant material and are finished with a natural tree sap gum line. RAW offers an authentic and clean smoking experience, making it a favourite among discerning users.

OCB: A brand with a rich history, OCB has been crafting high-quality rolling papers since the early 19th century. OCB is recognised for its ultra-thin, slow-burning papers that allow for a smooth and enjoyable smoking experience. Their commitment to sustainability is also noteworthy.

Rizla: With over two centuries of experience in the industry, Rizla is a household name in rolling papers. Rizla offers a wide range of products to suit every smoker's preference, from ultra-thin and unbleached papers to flavoured variants. Their consistent quality has made them a go-to brand for many.

Zig-Zag: Known for their distinctive orange packaging, Zig-Zag is a leading name in the rolling paper industry. Zig-Zag papers are known for their quality and durability, offering a slow, even burn. Their papers are available in various sizes to accommodate different smoking preferences.

Juicy Jay's: For those who enjoy a flavourful twist, Juicy Jay's is the perfect choice. They offer a wide range of flavoured rolling papers, from fruits to desserts, made using a proprietary "triple-dipped" flavouring system. Their papers not only add an exciting taste but also a delightful aroma to the smoking experience.

Elements: Elements is renowned for its ultra-thin rice papers that burn with almost zero ash, except for a small line caused by the sugar gum turning into caramel. They pride themselves on producing environmentally friendly products, with their wind-powered manufacturing facilities and use of sustainable materials.

King Palm: King Palm sets itself apart by offering all-natural, hand-rolled palm leaf cones. These wraps are chemical-free, glue-free, and offer a slow burn. King Palm also provides squeezable filter tips that can be rolled for added cooling. Their commitment to natural, sustainable products makes them a unique player in the market.
How long can I store wholesale pre-rolled cones?
Cones will last as long as the product within them. CBD products typically last a long time so you can safely keep large stocks for at least a year.
I am interested in selling blunt wraps wholesale. What numbers are they packed in?
Cones and blunts usually come in packs of 3 or 6 or sometimes singly. They are supplied in display packs of varying sizes from 15 or 20 up to 40 or more.
View more
Why Should Retailers Stock Cones and Blunt Wraps?
In the burgeoning landscape of smoking accessories, two products reign supreme in consumer preference: pre-rolled cones and blunt wraps. These essentials have carved their niche in the market owing to their unique features that blend convenience and an enriched smoking experience. This article delves into why these popular choices should be the stars of your retail inventory.
The Simplicity and Precision of Pre-rolled Cones
Pre-rolled cones encapsulate the notion of convenience in the smoking realm. Already shaped and ready for filling, these accessories eliminate the need for manual rolling. This user-friendly characteristic caters to those with limited dexterity or those seeking a quick, hassle-free smoking setup.
Beyond the ease of use, pre-rolled cones deliver consistent quality. The uniform structure guarantees a regular burn, a paramount factor in a satisfying smoking session. Many manufacturers produce these cones using natural materials, such as hemp or unbleached paper, resonating with the rising eco-conscious consumer base who prefer sustainable smoking solutions.
The allure of pre-rolled cones also lies in their versatility. Available in an array of sizes, they cater to diverse smoking preferences. From miniature cones ideal for a speedy smoke to king-sized versions apt for group indulgence, the range in size options accommodates every consumer's demand.
The Flavourful Excursion of Blunt Wraps
Blunt wraps introduce an entirely different element to the smoking journey. Generally crafted from tobacco leaves or hemp, these wraps impart a unique flavour profile, adding a delightful twist to the smoker's experience. Stocking these wraps not only diversifies your product range but also entices a group of enthusiasts who enjoy a flavourful smoke.
The resilience of blunt wraps distinguishes them from their counterparts. Their robustness offers a slower, more leisurely burn, extending the pleasure of smoking, and turning them into a popular choice for communal sessions. Their ability to accommodate a larger volume further appeals to customers desiring a more enduring smoke.
The flavour spectrum within the world of blunt wraps is vast and thrilling. Traditional tobacco or hemp flavours hold their own, but the introduction of fruit-infused or chocolatey flavours bring an exciting novelty. These innovative blends attract a segment of consumers intrigued by the adventurous side of smoking, enabling retailers to tap into a dynamic market trend.
In conclusion, both pre-rolled cones and blunt wraps carry significant benefits for retailers willing to stock them. Their distinct characteristics cater to a broad audience, increasing their market appeal. Retailers can leverage the popularity of these products to attract diverse consumer groups, enhance customer satisfaction, and ultimately boost sales. As a retailer in the smoking accessories industry, keeping your shelves stocked with pre-rolled cones and blunt wraps will ensure you remain competitive, relevant, and responsive to consumer needs.
View more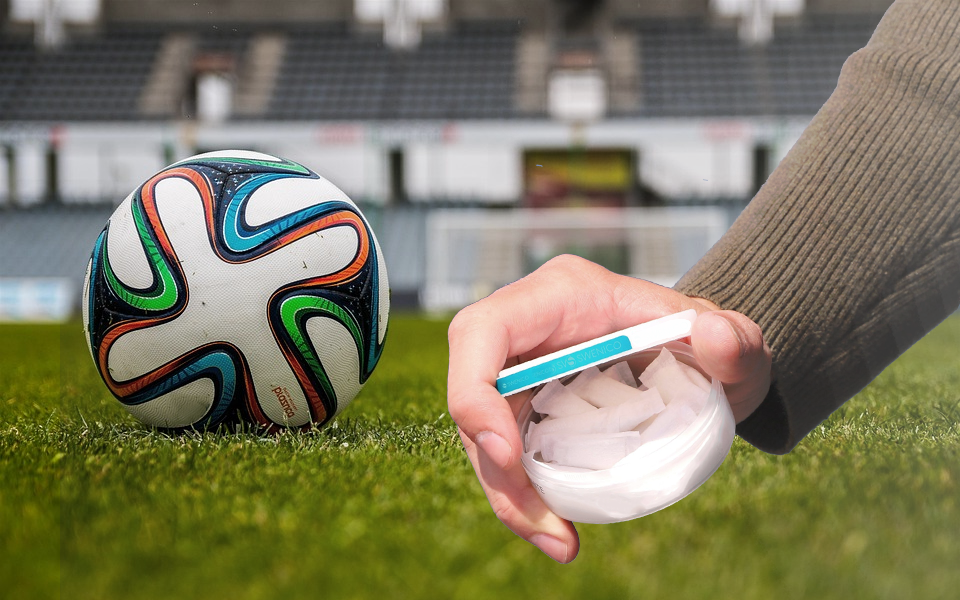 December 05, 2023
There's a new trend sweeping across the footballing world, and it has nothing to do with innovative tactics or ground-breaking training regimes. This trend is...