Wholesale Elf Bar Disposable Vapes
Healthier and better - these two values have been the driving force behind Elf Bar since the company was founded in 2018. As a premier manufacturer of kits and reusable pod devices, Elf Bar is best known for combining modern design with portability.
Vaping on-the-go has never looked better with Elf Bar. And you can find all that eye-candy at JM Wholesale, your trusted wholesale Elf Bar distributor. Each pod has an innovative feel and appearance, can be easily transported and is safe, leak proof and guaranteed to deliver optimal flavour and clouds. 
Elf Bar offers both disposable and refillable vape pods. The disposable range is diverse and appealing to those who are just starting out on their vaping journey, or who prefer disposables for convenience purposes. You can also enjoy a wide range of flavours in the Elf Bar disposable range - something many other brands cannot guarantee. Elf bar also offers standard refillable vaping kits for those who prefer simplicity and reliability, as well as replacement pods and replacement mesh coils.
JM Wholesale guarantees the lowest, most competitive prices on all wholesale ELF Bar products we stock, through our Price Beating Service. This means that our customer will never pay more than is necessary for wholesale ELF Bar products, maximising their margins and profits when working with us. If you are placing a very large order of ELF Bars and want to discuss the availability of bulk discounts, please don't hesitate to get in touch before ordering.
Don't forget to save this page and check it regularly, as we stock seasonal and limited edition ELF Bar products from time to time. These are only usually available for a few weeks: for example, the ELF Bar Lux Christmas Edition which was available last Winter. We will also periodically offer our customers special deals and discounts on wholesale ELF Bar products.
Our fast and free UK delivery on all orders, with no minimum order value makes us one of the UK's most popular ELF Bar suppliers, and we proudly endeavour to frequently replenish our stock of ELF Bar products. This ensures our clients and their customers have a consistent supply of delicious disposable ELF Bar vapes.
In recent years "fake" ELF Bar disposables have been becoming increasingly common, with many brands trying to copy ELF Bar's success. However, many of these copy-cat devices feature substandard flavours, components and assembly which can result in a poor vaping experience. All of our ELF Bar products are 100% authentic and include the relevant certification tags, allowing a purchaser to have absolute confidence that the product is genuine.
Featured
Featured
Best Selling
Price, low to high
Price, high to low
Alphabetically, A-Z
Alphabetically, Z-A
Date, new to old
Date, old to new
Wholesale Elf Bar Disposable Vapes Q & A
What are Elf Bars?
Elf Bars are a popular range of disposable vape pens, available in a variety of colours that span a range of delicious and tasty fruit flavours, including mango, lemon tart, and pink lemonade. These discreet, pocket-friendly bars are perfect for on the go, and are incredibly easy to use for the first-time vaper - simply use the draw-activated device for as long as the in-built battery and juice lasts, then properly dispose of the pen when you're done.
How do Elf Bars work?
Elf bars require no set-up at all. Each bar arrives fully charged and remains that way for the duration you use it. These bars also come pre-filled, meaning you don't have to top them up, and are draw-activated so you don't even have to switch them on - just inhale on the mouthpiece as you would do with a cigarette. This function is what makes these pens the ideal solution for anyone looking to quit smoking, as the action of smoking the vape is incredibly similar to that of a cigarette.
How are Elf Bars different from other vapes?
Elf Bars come fully assembled and ready to use, meaning there's no set-up required. There's also no need to refill or recharge them unlike other non-disposable vapes, however this does mean they require replacing once they've run out of juice and power. They use nic salts at a 50/50 VG:PG ratio, which is a common ratio used to optimise a vape's balance of flavour, cloud production, and throat hit.
ELF Bar disposable vapes are similar in specification to many other leading brands, like SKE, Geekbar and Elux - they all aim to provide around 600 puffs with their flagship disposables, with 2ml liquid capacity and around 550mAh battery capacity. Although these competitor devices are similar to ELF Bar, ELF has proven to be the most popular brand choice with UK consumers for several years, resulting in a market where many brands seek to copy ELF Bar's latest developments in order to attract customers. This makes ELF Bar not only popular, but highly influential on the vaping industry as a whole.
How long does an Elf Bar last?
Elf Bars typically contain anywhere between 500-600 puffs, meaning they'll usually last the average smoker around 4 days of vaping before they run out of juice. However, this can depend entirely on the vaping preference of the individual and whether they take quick, short puffs, or long, deep drags. You'll know when the bar is all used up as there will be no more juice left to smoke. These bars are non-refillable, so all you need to do when this happens is simply dispose of the pen.
Anecdotally, many people say that they feel ELF Bar devices last longer than other disposable vapes. Many devices aim to provide 600 puffs from a 550mAh battery, however lots of these devices also fall short, only providing between 300-500 puffs, due to substandard battery, e-liquids and atomiser condition. In general, ELF Bar devices very rarely fall short of the intended "puff count" and are recognised for their "higher" quality standards that ensure a smooth, pleasurable and consistent vaping experience.
How do you inhale an Elf Bar?
Elf Bars use a mouth-to-lung style of vaping, meaning the vaper inhales the smoke first into the mouth and then into the lungs as they would with a cigarette. This is what makes them the ideal solution for ex-smokers trying to quit cigarettes, as the functionality is essentially the same as cigarettes. There is no on/off function with these bars - they are draw-activated, so all you need to do is inhale from the mouthpiece to get them started.
Are Elf Bars considered easy to use for first-time vapers?
Elf Bars are particularly well-suited for first-time vapers due to their straightforward design and operation. They are disposable devices, which means they require no setup, maintenance, or prior knowledge of vaping devices. The user doesn't need to worry about filling or changing e-liquid, charging the battery, replacing coils, or adjusting any settings.
The operation of Elf Bars is extremely intuitive, based on a draw-activated mechanism. The user simply inhales through the mouthpiece to activate the device and generate vapour. There are no buttons to press, making the transition from traditional cigarettes to vaping much easier and more familiar.
Additionally, Elf Bars offer a wide range of flavours, providing an opportunity for new vapers to explore and find out what they enjoy most. The use of nicotine salts also ensures a smoother and more satisfying nicotine hit, which can be crucial for those switching from smoking to vaping.
Is there any setup required for an Elf Bar?
No, Elf Bars come fully assembled and ready to use straight out of the box.
How do Elf Bars compare to brands like SKE, Geekbar, and Elux?
Elf Bars are very similar in specification to these other brands. However, they have gained significant popularity among UK consumers, and their innovative designs have influenced the wider vaping industry.
What is the puff count of an Elf Bar?
Each Elf Bar is designed to deliver approximately 500 to 600 puffs, depending on the model. This puff count is similar to what you might expect from around 20 to 30 traditional cigarettes, depending on individual smoking habits. However, the actual number of puffs can vary slightly depending on how deeply and frequently the user inhales.
What makes Elf Bars popular among UK consumers?
One of the main reasons Elf Bars have gained popularity in the UK is the taste and the variety of flavours they offer. From fruity flavours that mimic the refreshing tastes of apples, berries and cherries, to more exotic combinations that cater to a sophisticated palate, Elf Bars ensures that there's something for everyone. This wide range of choice allows consumers to switch between different tastes as per their mood, making the product appealing to a wider audience.
A crucial aspect of Elf Bars that resonates with UK consumers is the consistent high-quality standards they maintain. It's not just about the diversity of flavours but also the quality of each individual offering. Each flavour is crafted with precision and tested rigorously for quality assurance, ensuring a premium vaping experience every time.
Furthermore, the simplicity and ease of use that Elf Bars offer are also a significant factor in their popularity. As disposable vaping devices, they eliminate the need for refilling or charging, making them a hassle-free choice for those who want a straightforward experience. This is especially appealing in today's fast-paced world, where convenience is highly valued.
Another factor that stands out for Elf Bars is their transparency and accuracy in delivering the stated puff count. This honesty in representation instills confidence in users about what they are purchasing. The reliability of getting the exact number of puffs as advertised adds to the overall satisfaction derived from the product, boosting its popularity.
Lastly, the overall design and aesthetic appeal of Elf Bars contribute to their acceptance in the UK market. They come in sleek designs and vibrant colours which appeal to the younger demographic. The compact size also makes it easy to carry around, adding to its convenience factor.
In essence, the popularity of Elf Bars among UK consumers can be attributed to a combination of factors - the extensive variety and quality of flavours, the hassle-free user experience, the honesty in product representation, and the overall design appeal. It is this holistic approach to customer satisfaction that has helped Elf Bars carve a niche for themselves in the competitive UK market.
Are Elf Bars refillable?
Elf Bars are designed to be disposable vaping devices. They come pre-filled with a specific amount of e-liquid, typically 2ml, and once this e-liquid is depleted, the entire device is intended to be disposed of.
They are not made to be refillable or reusable. This feature adds to their convenience factor, as users don't need to worry about the mess or potential hassle of refilling e-liquid or recharging the device. This simplicity makes them a popular choice for people new to vaping, those looking for a device to use on the go, or anyone who prefers a straightforward, fuss-free vaping experience.
How do I know when my Elf Bar is used up?
You will know that your Elf Bar is depleted when there's no more vapour produced upon inhalation. The LED on the base of the device will also flash to indicate it is depleted.
What are nic salts used in Elf Bars?
Nicotine salts, or "nic salts" for short, are a type of processed nicotine used in Elf Bars. The term 'salt' refers to a chemical reaction that has taken place during the manufacturing process, not the actual ingredient's texture or taste. In chemistry, a salt is produced when an acid reacts with a base. In the case of nic salts, nicotine (base) is reacted with specific types of acids.
Nic salts are derived from the natural state of nicotine found in tobacco leaves. They allow for a smoother vaping experience, even at higher nicotine levels, compared to freebase nicotine, which is commonly used in other e-liquids. This is because nic salts vaporize at lower temperatures and are absorbed into the bloodstream more quickly, closely mimicking the experience of smoking a traditional cigarette.
What distinguishes nic salts is their ability to deliver higher concentrations of nicotine with minimal harshness. This quality makes them an attractive option for individuals looking to transition from smoking to vaping, as they can deliver a nicotine hit that's very similar to the one received from traditional cigarettes. This can help satisfy cravings more effectively than other forms of nicotine delivery.
Nic salts in Elf Bars also contribute to the flavour intensity of the e-liquid. Since they produce less vapor than regular e-juices, they don't dilute the taste as much, resulting in a richer and more impactful flavour experience. This is another reason why nic salt-based products like Elf Bars are popular among consumers.
To sum up, nic salts are used in Elf Bars to provide a smooth, satisfying hit of nicotine, a stronger flavour profile, and a vaping experience that closely resembles traditional smoking, all of which appeal to both novice and experienced vapers.
Are Elf Bars considered influential in the vaping industry?
Elf Bars are considered influential in the vaping industry, not just in the UK, but globally. This influence can be attributed to their ability to consistently meet and exceed consumer expectations.
One of the key areas where Elf Bars has been influential is in the use of nicotine salts. They were among the early adopters of this form of nicotine in the vaping industry. By providing a smoother and more satisfying nicotine hit, especially for heavy smokers transitioning to vaping, Elf Bars have shown the advantages of nicotine salts. This has encouraged many other companies in the industry to follow suit.
Additionally, the Elf Bars' approach to flavour variety and quality has also been a game changer. The brand's wide range of unique, high-quality flavours has raised the bar for the entire industry, forcing competitors to step up their game in order to stay relevant. It's fair to say that Elf Bars' success has driven the industry towards a greater focus on quality and variety in flavour profiles.
Elf Bars' ease-of-use and convenience are another aspect that has been influential. By offering a no-fuss, disposable option, they have opened up the vaping market to a wider audience, including those who might have been hesitant about the perceived complexity of vaping devices. This ease of accessibility has challenged the vaping industry to make their products more user-friendly.
In terms of design, Elf Bars have also set trends. Their sleek, colourful, and portable designs have made vaping more appealing to a younger demographic. Many companies have since introduced similar design elements into their own products.
What kind of vaping style is used with Elf Bars?
Elf Bars are designed for a mouth-to-lung (MTL) vaping style. This style is commonly compared to the way one would inhale smoke from a traditional cigarette. When using a mouth-to-lung vape, the user first draws the vapor into their mouth and then inhales it into their lungs. This two-step process is familiar and comfortable for former smokers, making Elf Bars an appealing option for those looking to transition from smoking to vaping.
Mouth-to-lung vaping also offers a slower, more controlled vaping experience. It can produce a more satisfying throat hit, particularly when combined with nicotine salts, like those found in Elf Bars. The nature of MTL vaping also tends to emphasize flavor over vapor production, making it an excellent match for the wide range of high-quality flavors offered by Elf Bars.
It's worth noting that MTL vaping, as facilitated by Elf Bars, tends to consume less e-liquid than the alternative direct-to-lung (DTL) method, potentially making it a more economical choice. It also requires less battery power, which is an advantage in a disposable, non-rechargeable device like the Elf Bar.
Can Elf Bars help someone quit smoking?
Elf Bars and similar vaping devices can potentially serve as useful tools for individuals trying to quit smoking. They offer a similar hand-to-mouth action and throat hit as traditional cigarettes, which can help satisfy some of the behavioral and physical aspects of the smoking habit.
Additionally, the nicotine content in Elf Bars, delivered through nicotine salts, can assist in managing nicotine cravings. This can be particularly important during the initial phases of quitting, where withdrawal symptoms can be intense. Furthermore, the option to choose different nicotine strengths allows users to gradually reduce their nicotine intake if they wish to do so.
Are Elf Bars pocket-friendly?
Yes, one of the appealing aspects of Elf Bars is their portability. Their sleek, compact design makes them ideal for carrying in a pocket. They are small enough to be discreetly held in the hand, yet they still offer a satisfying vaping experience in terms of both flavour and nicotine delivery.
In addition to their physical size, the disposable nature of Elf Bars adds to their portability. There's no need to carry around e-liquid bottles for refills or cords for recharging. Once the Elf Bar is used up, it can simply be disposed of responsibly. This makes it perfect for on-the-go vaping, whether it's for a night out, a day at work, or travelling.
Moreover, the robust construction of Elf Bars ensures they can withstand the rigours of being carried around daily. Despite being lightweight, they are sturdy and designed to prevent leakage, which is a crucial factor for any device intended to be carried in a pocket or bag.
How does the draw-activated function work in Elf Bars?
The draw-activated function in Elf Bars is designed for simplicity and ease of use. The mechanics of it are relatively straightforward.
Inside the device, there is a small component known as a pressure sensor. When you draw air through the mouthpiece of the Elf Bar, this pressure change is detected by the sensor. The sensor then sends a signal to the device's circuitry to activate the heating element, often called the coil.
The coil, in turn, heats the e-liquid contained in the device, converting it into vapour. This vapour is then drawn up through the mouthpiece and into the user's mouth. As soon as the user stops inhaling, the pressure change stops, the sensor ceases sending the activation signal, and the coil stops heating. This ensures there's no wastage of e-liquid and battery life.
The advantage of this draw-activated system is its simplicity. Users don't have to worry about turning the device on or off or adjusting any settings. They can simply inhale from the device whenever they wish to vape, making it an excellent choice for beginners or those looking for a hassle-free vaping experience. This is part of what makes Elf Bars user-friendly and popular among a wide range of consumers.
What kind of battery does an Elf Bar have?
Elf Bars feature a built-in, non-rechargeable battery designed to last for the life of the device, which is roughly equal to the amount of e-liquid pre-filled in the device. The precise battery capacity varies between models, but it is generally optimized to provide enough power to vaporize all the e-liquid in the device, which corresponds to around 500 to 600 puffs.
The non-rechargeable nature of the battery contributes to the overall convenience and ease-of-use of Elf Bars. There's no need to worry about carrying around charging cables or finding a power source to recharge the device. Instead, once the e-liquid is depleted, the entire device is disposed of responsibly.
The battery and e-liquid capacity are designed to deplete at roughly the same rate, ensuring you never end up with a device that has either leftover e-liquid or battery life. This is part of Elf Bars' commitment to providing a straightforward and hassle-free vaping experience.
Why do people say Elf Bars last longer than other disposable vapes?
Elf Bars have a reputation for consistently delivering their stated puff count, while some other brands may fall short. This reliability has led some users to perceive that Elf Bars last longer.
How do you properly dispose of an Elf Bar?
Once an Elf Bar is used up, it should be properly disposed of in a waste bin. They should not be thrown into regular recycling bins unless there are specific local schemes for electronic waste recycling.
Can the Elf Bar's battery be recharged
No, the battery in an Elf Bar cannot be recharged. Once the device is depleted, it is designed to be disposed of.
Can I use an Elf Bar straight out of the box?
Yes, one of the significant advantages of Elf Bars is that they're ready to use right out of the box. These disposable vaping devices come fully assembled with a pre-charged battery and pre-filled with e-liquid, which means there's no need for any setup, charging, or filling before use.
In addition to being pre-charged and pre-filled, Elf Bars also employ a draw-activated mechanism. This feature means there are no buttons to press or settings to adjust – you simply draw on the mouthpiece to activate the device and produce vapour.
This convenience makes Elf Bars especially appealing to beginners or individuals transitioning from traditional cigarettes to vaping. The ease of use also makes them a popular choice for experienced vapers looking for a hassle-free, portable device. It's this straight-from-the-box simplicity, alongside their consistent quality, that has helped to establish Elf Bars' popularity in the vaping market.
Why are Elf Bars considered high quality?
Elf Bars are recognised for their consistency in delivering the stated puff count, use of high-quality ingredients in their vape juices, and their overall ease of use and reliability.
What is the liquid capacity of an Elf Bar?
Elf Bars are pre-filled with 2ml of nic salt e-liquid. This quantity aligns with the Tobacco Products Directive (TPD) regulation in the UK and the European Union, which places a maximum limit of 2ml on the capacity of e-liquid in disposable e-cigarette devices or tanks. This amount of e-liquid is designed to last for around 500 to 600 puffs, depending on the user's vaping habits. Once the e-liquid has been used up, the device is meant to be disposed of.
Are Elf Bars considered to be a good value for the price?
Absolutely, Elf Bars are widely considered to offer excellent value for their price. Their high-quality build, appealing range of flavours, and dependable puff count all contribute to a satisfying vaping experience that justifies their cost.
Moreover, their disposable nature and user-friendly design make them an ideal choice for both beginners and experienced vapers seeking convenience and simplicity. For newcomers to vaping, Elf Bars present an affordable way to try out the experience without committing to a more expensive, refillable device. For seasoned vapers, they offer a cost-effective solution for a portable, no-fuss device that doesn't compromise on the vaping experience.
Why don't Elf Bars require an on/off function?
One of the great aspects of Elf Bars is their simplicity, achieved in part by the elimination of an on/off function. Instead, they use a draw-activated mechanism that triggers the heating process to produce vapour only when the user inhales through the device.
This mechanism uses a pressure sensor inside the device that responds to the change in air pressure when a user inhales. The sensor then signals the device to heat the e-liquid and produce vapour. Once the user stops inhaling, the device automatically ceases to produce vapour. This immediate response means that there is no need for an on/off button.
This design choice has several benefits. Firstly, it makes Elf Bars incredibly user-friendly, especially for those who are new to vaping or are transitioning from traditional cigarettes, as the inhalation action closely mimics the process of smoking. Secondly, it ensures there's no wastage of battery or e-liquid as the device only activates when being used.
Additionally, the lack of an on/off function means there's no risk of the device accidentally activating when it's in your pocket or bag, which can help prolong the device's lifespan and prevent any unintended consequences.
View more
Elf Bar Vape Disposables Review
There is a reason that Elf Bar have become the number one choice when it comes to wholesale disposable vaping devices. Elf bar's popularity is due to offering the best possible flavours delivered in the most convenient and easy to use devices.
Elf Bar offers both disposable and refillable vape pods. The disposable range is diverse and appealing to those who are just starting out on their vaping journey, or who prefer disposables for convenience purposes. You can also enjoy a wide range of flavours in the Elf Bar disposable range - something many other brands cannot guarantee. Elf bar also offers standard refillable vaping kits for those who prefer simplicity and reliability, as well as replacement pods and replacement mesh coils.
An Elf Bar is an e-cigarette / vape pen that can be discarded after use, and does not require refilling with e liquid. It also doesn't need charging. You simply use the vape and once it's finished, throw it away.
Every Elf Bar model has some common features such as a battery, a tank and a coil. The coil can be found inside the tank, where there's also vape juice / e-liquids. When switched on, the battery sends an electrical signal to the coil, which heats it up, and allows the liquid to vapourise. You then inhale the vapour.
Elf Bars are not typically designed to be pulled apart, so you won't need to open it and replace anything as you would normally do with a refillable vape. They can be used without any initial setup, so as soon as you take them out of the kit, you are good to go. You won't even need to put the liquid in, as this is found inside the vape upon purchase.
Elf Bars come in a variety of shapes, sizes and flavours, and we are pleased to offer a huge range for you to try.

Best Products For Your Customers
ELFBAR CR500: This disposable pod has a unique bottle design that is both simple and sleek. In fact, it is shaped like a miniature glass of wine, making you feel like a millon bucks when vaping from it. It promises 600 puffs and has a 400mAh battery and a pre-filled 2ml juice. There are 12 flavours available.
Elf Mate 500 Starter Kit: This vape pod kit offers an alternative for customers who want Elf Bar's trademark refined aesthetic in a reusable device. It is made from aircraft grade aluminium giving it a smooth and light feel. Thanks to its constant voltage output, it delivers consistently good flavour and clouds.
20mg Elf Bar T600 Disposable Vape Device with Filters: With it's sleek and compact design and appearance, the Elf Bar T600 Disposable Vape Device guarantees both long lasting and memorable vaping experiences on the go or at home. There are 12 flavours to choose from.
Best Flavours
What are looks if you don't have the taste to back it up? Elf Bar's disposable vape devices come in a variety of flavours customers won't be able to get enough of. Here are some customer favourites:
Customer Reviews
"You can't go wrong with Elf Bar. Great range, nice flavours, good quality products. I frequently buy an Elf Bar bundle. I'll buy again and again". - Lorna, UK
"I'm yet to need to return one of these. Elf Bar always provide good vaping products and they are one of the first brands I recommend to customers. It is also really easy to bulk buy elf bars with JM Wholesale" - Aaron P, UK
"This brand has some great flavours, including Strawberry Ice Elf Bar, which I sell a lot of. JM Wholesale continues to to be a reliable Elf Bar supplier". - Jamie, UK
"Elf Bar has been a real game changer for me. As a former smoker, I appreciate the convenience and variety of flavours. I've successfully quit cigarettes thanks to these bars." - Michelle, UK
"I found Elf Bars to be a customer favourite after just a few weeks. The colours and flavours keep people coming back for more, until they've tried every one." - Martin, UK
View more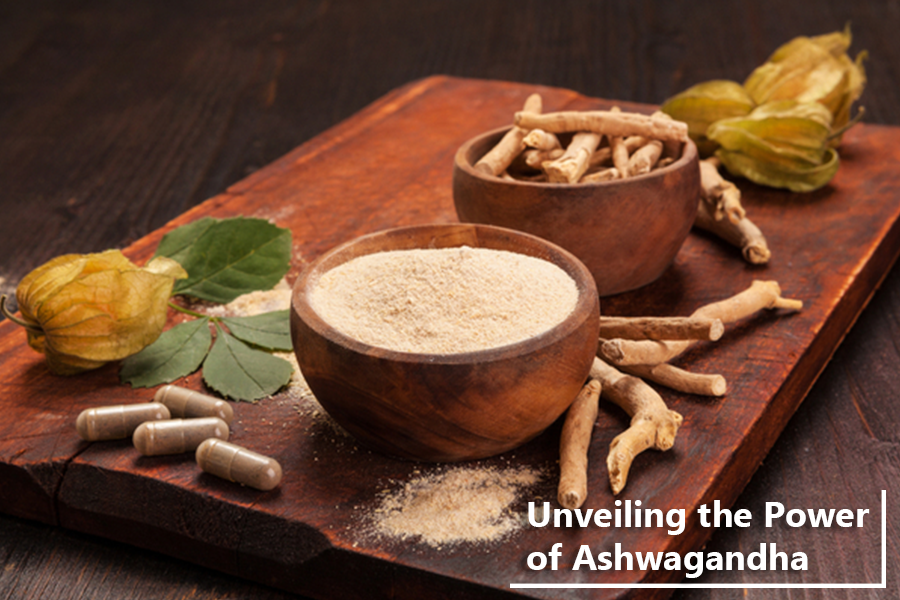 December 01, 2023
       Written By Christian Jones - Content Executive at JM Wholesale  Explore Our Extensive Range Of Nootropics! Have you been feeling overwhelmed and stressed...