Wholesale Rolling Machines
Many people who like to roll their own cigarettes will enjoy the ease of use that comes with using a rolling machine. Small machines that are durable and easy to carry allow them to roll cigarettes on the go wherever they are, so make sure you provide them with a selection of high-quality rolling machines.
We sell a huge selection of rolling machines in all sizes, styles and materials. Here you will find regular and king size machines, multicolour designs, plastic and metal machines, and machines with different size rolling areas. They are all slightly different, but they are all solid, durable and portable.
Complete your order for rolling machines here today and enjoy next-day delivery to any mainland UK address. And don't miss our Flexi Finance option if you are making a large order, which allows you to pay in up to 12 monthly instalments.
Featured
Featured
Best Selling
Price, low to high
Price, high to low
Alphabetically, A-Z
Alphabetically, Z-A
Date, new to old
Date, old to new
Wholesale Rolling Machines Q & A
Why roll your own cigarettes?
Rolling your own is a lot cheaper, gives you more control over the chemicals that go into your cigarette and can lead to a fresher flavour. It just requires you to be willing to take more time and effort over preparing your cigarette before you can smoke it. Some people find the practice of rolling a bit tricky to master, which is where rolling machines come in.
Rolling machines provide a way in which you can enjoy the experience of rolling your own cigarette, even if you don't have the dexterity to do it yourself. You put in the tobacco and the paper, then turn the rollers to shape it into a cylinder, lick the adhesive strip, finish the roll and remove a whole cigarette.
What is the best rolling machine?
Here at JM Wholesale, we stock some of the best wholesale rolling machines so your customers can roll their cigarettes with ease. Our brands include Rizla, 4Smoke, Honey Puff, Zig-Zag, MMS and OCB. Machines come in different sizes, colours and materials, with some more portable or durable than others.
How do you use a rolling machine?
There is variation between rollers, but the basic steps remain similar. You need cigarette paper, and you need loose tobacco or herbs. The machine combines the two. In the best wholesale models, all you do is put your ingredients in and pull out the cigarette on the other side. Some of them don't even involve literal rolling, but instead are more like an injector.
In an automatic roller, you have a tube of cigarette paper and some loose tobacco or herbs. All you need to do is pull the lever to compress the leaves, then forcefully inject them into the paper. Automatic machines can be manual or electronic, with electronic ones either battery-powered or with the option to be plugged into a wall socket.
A more traditional machine involves placing your filter, then tobacco between open rollers. Then close and turn the rollers, brushing away any excess tobacco or herbs. Slide the paper in, with the sticky side up and facing in your direction. Keep the front roller rolling forwards until there is only a thin strip of sticky paper visible. This is the bit you lick. A few more turns and it should be fully rolled. Open the rollers and remove your completed cigarette.
How long do rolling machines last?
The longevity of your rolling machine will depend on the model. Electronic machines may be faster and better if you have trouble with your fine motor skills, but they also have more complicated mechanisms that can jam easily. A malfunctioning circuit board can cause all kinds of problems, or you may end up needing to change the motor, which is why mechanical rolling machines remain so popular.
What material is used for the roller?
Rollers can be made from different materials, with metal and plastic among the most common. The material will obviously affect the durability of the machine as well as its feel and appearance.
View more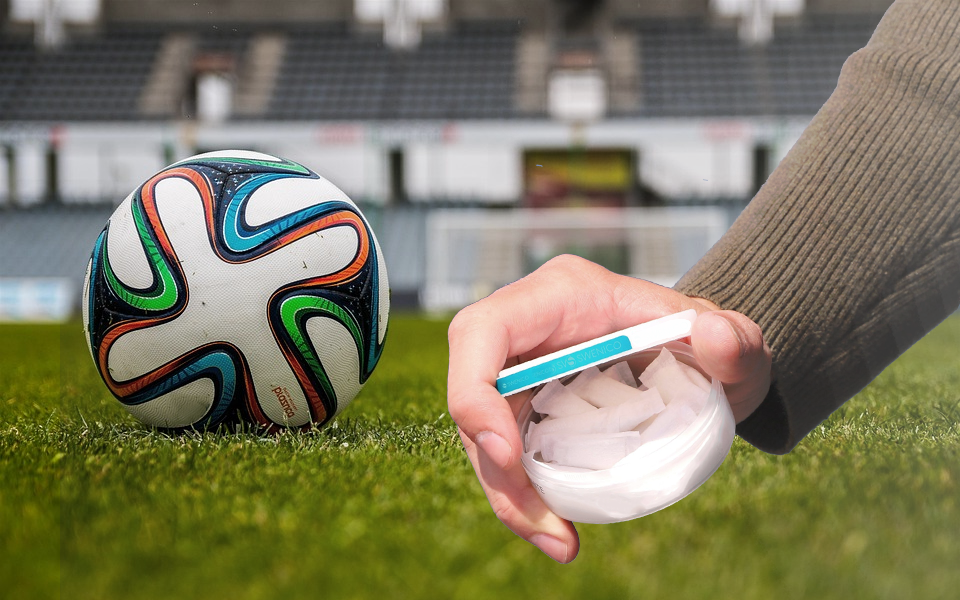 December 05, 2023
There's a new trend sweeping across the footballing world, and it has nothing to do with innovative tactics or ground-breaking training regimes. This trend is...