Wholesale Vape Mods
Elevate your customers' vaping experience to new heights with our range of wholesale vape mods. Known for their superior control over vaping dynamics, these devices have skyrocketed in popularity, not just for their power retention and vapour production abilities, but also for their aesthetically pleasing designs. A must-have item in your store, vape mods promise to transform any vaping session into a wholly immersive and customisable experience.
At JM Wholesale, we're your go-to source for wholesale vape mods and a vast assortment of vaping and smoking accessories, all affordably priced. Ensuring you get the most for your money, we prioritise quality and value in equal measure. We understand that every business has unique needs, which is why we've eliminated any minimum order requirement - feel free to purchase just what you need, whether that's a small or large quantity. Enjoy the added benefit of lucrative discounts when buying in bulk.
Our extensive selection is continually updated to feature the latest in vaping technology and trends. Not sure where to start? Reach out to our dedicated customer support team. They're always ready and eager to guide you through our offerings or assist with any queries you might have.
Tap into the booming vaping market and explore our range of wholesale vape mods today. Every product at JM Wholesale is curated with care, ensuring your customers' satisfaction and your business growth. Trust us to provide the tools you need to keep your shelves stocked with the latest and greatest in vape mods, enhancing your reputation as a forward-thinking, customer-focused retailer in the vaping industry.
Featured
Featured
Best Selling
Price, low to high
Price, high to low
Alphabetically, A-Z
Alphabetically, Z-A
Date, new to old
Date, old to new
Wholesale Vape Mods Q & A
What are some of the most popular vape mod brands?
Geekvape
Geekvape is highly esteemed in the UK market for their vape mods, particularly the Aegis line, known for its robustness and durability. Their innovative designs and advanced chipsets in their mods have positioned them as a go-to brand for vapers seeking devices that deliver on both functionality and longevity.
Freemax
Freemax has carved out a niche in the UK vape mod scene with their high-quality devices. They're well-respected for their integration of patented mesh coil technology in their mods. The Freemax Twister and Maxus mods have been especially praised by vapers prioritising exceptional flavour and cloud production.
Innokin
Innokin is a well-established name in the UK vaping industry, renowned for producing reliable and user-friendly vape mods. They've won vapers over with their dedication to safety and quality in mods like the Coolfire and Proton series.
Vaporesso
Vaporesso has gained a significant following in the UK for its technologically advanced vape mods. Their devices, like the Luxe and Gen series, stand out for their sleek designs, high-performance OMNI boards, and customisable settings, making them a popular choice for vapers seeking sophistication and performance.
Smok
Smok is a giant in the vape mod industry, beloved by UK vapers for their wide range of devices catering to all experience levels. Their Alien and Mag series are particularly popular, praised for their powerful performance, cloud production, and innovative designs.
Voopoo
Voopoo is known in the UK market for integrating style with performance in their vape mods. Devices like the Drag and Argus series are sought after for their advanced GENE chip technology and striking designs, making Voopoo a preferred choice for vapers looking for mods that deliver on aesthetics and performance.
Aspire
Aspire is a trusted name in the UK vaping community, known for their reliable and well-crafted vape mods. Their devices, like the Zelos and Rover series, are appreciated for their ease of use, making them a great option for beginners and experienced vapers alike. Their focus on innovation and quality makes Aspire a top choice for vape mods.
How do vape mods work?
Vape mods make up most of the devices on the vaping market today. Replacing old-fashioned e-cigarettes, vape mods offer increased customisation, stronger power, and an extended battery life, leading to a significantly better vaping experience. Many vape mods also have advanced features like variable voltage and temperature control. Vape mods typically include a tank or atomizer, coils, a battery, and an outer container to hold all of the components.
What types of vape mods do you stock?
There are many types of vape mods, spanning different shapes and sizes and catering to the whole range of skill levels. On the simpler end, you have vape pens and tube mods. These are affordable and reliable, although they don't produce that much vapour. Higher up the scale are box mods. Larger and more advanced, these offer customisable settings. Hobbyists and experienced vapers like mechanical mods, which require advanced knowledge because of their DIY setup. Pod mods are a more recent invention, consisting of an ultra-portable setup with replaceable or refillable pods.
Which mods are most suited for customers into sub-ohm vaping?
For sub-ohm vaping, you'd need a mod with a low coil resistance of 1 ohm or less. It should also be able to produce a lot of power, so make sure your mod can handle 40 watts or higher. Box mods are the most common type of mod used for sub-ohm vaping. These are powerful enough to generate massive clouds, and you can easily tweak the voltage and wattage to give you an intense, satisfying vape. For those who want to push their vaping to the extremes, mechanical mods are another option, but you'd have to be very careful with safety handling.
Which mods are the most beginner-friendly?
Pod mods are a great choice for beginners. These have a small, minimalist design, so you can easily figure out how to use them. Some are even breath-activated! They're fairly cheap, making them ideal for first-timers, and former or current smokers can transition smoothly to vaping because pod mods can provide stronger nicotine hits. You can also check out vape pens, although they're usually disposable and result in a lower-quality vape. If you're willing to spend more, there are box mods too that cater to beginners.
Which mods allow for greater customisation?
To fine-tune your vape, box mods are your go-to. These usually have a screen that lets you see and adjust your settings, including voltage, wattage, and even temperature. The more advanced ones have impressive features like preheat curves and a joystick controller. On the other hand, mechanical mods give you a bare-bones setup that you can tinker with directly. These are often used with rebuildable dripping atomizers (RDAs), where you have to build your own coils.
How do I price vape mods for retail?
Pricing vape mods for retail customers involves considering several factors including your wholesale cost, operational expenses, market trends, and the prices set by your competitors. Typically, a common approach is to mark up the wholesale price by a certain percentage to cover your costs and desired profit margin. However, be sure to remain competitive and offer value to your customers.
What are temperature controls in vape mods?
Temperature control in vape mods is a feature that allows vapers to set a specific temperature for their coil. When the coil reaches this temperature, the mod adjusts or cuts off the power to maintain the chosen temperature. This feature helps prevent dry hits, provides a consistent vape, and can extend the life of the coil. It requires the use of specific types of wire in the coil, such as nickel, titanium, or stainless steel.
How should I store my vape mod?
Proper storage of your vape mod will help keep it clean and safe to use, even prolonging its life. When you're not using your mod, make sure that there's no chance of it firing accidentally by disconnecting the tank and the battery. It's also best to store your mod inside a case or at least a small plastic bag. Finally, clean it regularly so gunk doesn't build up and it stays in good condition.
View more
How to choose the best vape mod for big clouds?
The vaping landscape in the UK is rich and diverse, and as a retailer, understanding the needs of your customers is critical to your success. One growing trend that's been impossible to ignore is cloud chasing – the pursuit of producing the most substantial, densest clouds of vapour. In response to this trend, many vapers are on the lookout for the perfect mod that can help them achieve these colossal clouds. This blog post will guide you as a retailer to select the best wholesale vape mods for maximum vapour production, helping you cater to your cloud-chasing customers.
Understand The Basics
The first step to choosing the best vape mods for big clouds is understanding the basics of how mods work and the key factors that influence vapour production. Vapour is created when the e-liquid is heated by the coil to its boiling point. More vapour is produced when more liquid comes into contact with the coil and is vaporized.
Therefore, two main factors play a role in achieving bigger clouds: power and airflow. Power, measured in watts, is the amount of energy that the mod can supply to the coil. The higher the wattage, the hotter the coil can get, and consequently, more e-liquid can be vaporised.
Meanwhile, increased airflow over the coil can keep it cool enough to prevent burning while the greater volume of air can help to produce a larger cloud.
High-Wattage Box Mods
When it comes to devices suited to cloud chasing, high-wattage box mods are the top choice. These mods are equipped with powerful batteries that can provide the high wattage needed to produce vast amounts of vapour. Some models can deliver over 200 watts of power, more than enough for impressive cloud production.
High-wattage box mods often feature advanced capabilities like variable voltage, variable wattage, and temperature control. These features allow vapers to fine-tune their device for optimal performance, increasing cloud output even further.
Sub-Ohm Tanks and Rebuildable Atomisers
To utilise the power supplied by high-wattage mods, vapers need tanks that can handle high temperatures and facilitate increased e-liquid vaporisation. Sub-ohm tanks, equipped with coils of less than 1 ohm resistance, are designed to withstand and optimise high power levels for substantial cloud production.
Rebuildable atomisers (RDAs, RTAs, and RDTAs) are another popular choice for cloud chasers. These allow users to build and customise their coils, tailoring their device to their exact vaping preference. These are best suited for advanced vapers and can be a significant draw for customers interested in cloud chasing.
E-liquid Composition
Though technically not a part of the vape mod, the composition of the e-liquid is crucial in cloud production. E-liquids with a higher proportion of Vegetable Glycerin (VG) are known to produce larger, denser clouds due to VG's thicker and more viscous nature. Stocking a variety of high-VG e-liquids will cater to cloud chasers and complement your range of high-wattage and sub-ohm devices.
Safety Considerations
While stocking vape mods for cloud chasing, remember that safety should never be compromised. High-wattage and sub-ohm vaping carry a degree of risk due to the high power levels and heat involved. Ensure that the vape mods you stock come from reputable manufacturers that adhere to strict safety standards. Educate your customers about safe vaping practices, especially in the realm of cloud chasing.
View more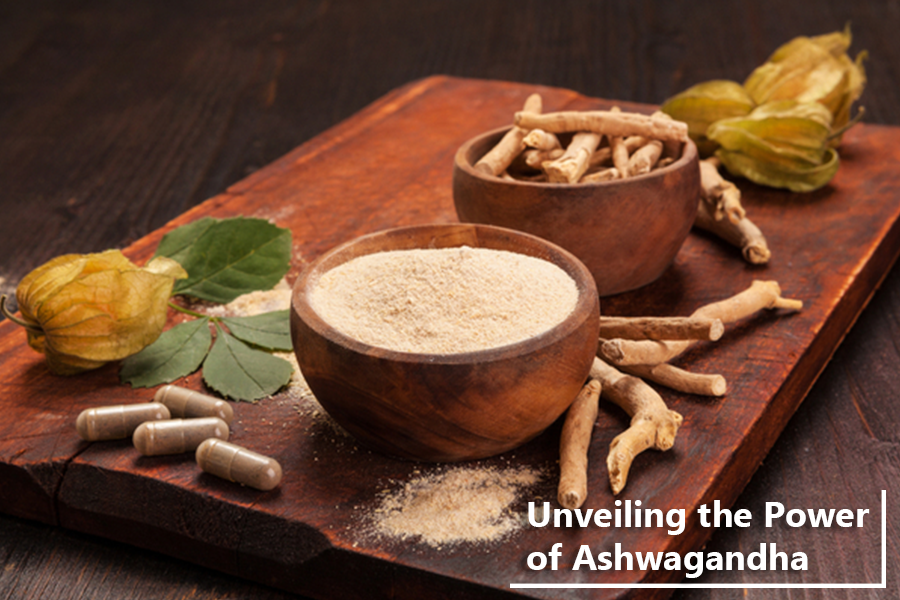 December 01, 2023
       Written By Christian Jones - Content Executive at JM Wholesale  Explore Our Extensive Range Of Nootropics! Have you been feeling overwhelmed and stressed...