Wholesale Raw Papers
Immerse your business in the world of all-natural smoking accessories with our comprehensive range of wholesale Raw Rolling Papers. As more smokers gravitate towards products that respect both their health and the environment, Raw Rolling Papers emerge as the natural choice.
Raw, a globally recognised brand, has championed the production of natural organic rolling papers for years. It's an age-old practice for Raw, a craft honed and perfected over more than two centuries, originating in the picturesque Alcoy region of Spain. Today, Raw is synonymous with authenticity, quality, and a commitment to natural ingredients.
Why should you consider stocking Raw papers in your store?
Raw's dedication to preserving the essence of natural smoking is demonstrated in its commitment to totally unrefined and unbleached raw ingredients. These papers contain no harmful dyes, chalk or synthetic additives, ensuring your customers get the cleanest and safest smoking experience possible.
Constructed purely from plant-based products, Raw papers align with an eco-conscious lifestyle, appealing to a growing segment of smokers who seek to minimise their environmental footprint.
What sets Raw papers apart is the smoking experience they offer. They are designed to allow smokers to enjoy the flavours of their chosen smoking material undiluted, providing a richer, more authentic smoking experience.
At JM Wholesale, we pride ourselves on our extensive collection of premium Raw rolling papers. Crafted from organic hemp and natural fibres, these papers personify Raw's dedication to sustainable and healthy smoking practices. Available in boxes of 12 up to 50, our bulk ordering options ensure that you can maintain a well-stocked inventory to meet your customers' demands consistently.
Upon confirming your order, we guarantee fast delivery to your doorstep. For UK mainland addresses, next-day delivery is available, ensuring that your inventory is replenished promptly and efficiently.
Venture into our range of wholesale Raw Rolling Papers at JM Wholesale, where natural smoking meets convenience, affordability and service excellence. Empower your customers to enjoy their smoking experience in the most natural way possible, and watch as their satisfaction translates into a thriving business. Experience the JM Wholesale difference today.
Featured
Featured
Best Selling
Price, low to high
Price, high to low
Alphabetically, A-Z
Alphabetically, Z-A
Date, new to old
Date, old to new
Wholesale Raw Papers Q & A
Who are RAW?
The business began in 1993 as a small smoke shop in Florida, later relocated to Arizona as a smoking supplies distribution company called HBI. The RAW brand name resulted from a partnership with a factory in Spain and the new company Raw Authentic began mass production of RAW rolling papers in 2005.
What are RAW papers?
Most although not all RAW rolling papers are made from natural, unprocessed, unbleached hemp fibre. Even the glue is derived from non-animal products, using acacia sap. These are marketed as vegan papers.
Are RAW papers easy to roll?
One of the many selling points of RAW papers is their ease of use. Where some papers are too thin to be practical and others are hard to seal, RAW papers are designed to be easy for novice and veteran users alike.
Do RAW papers contain CBD?
Although RAW papers are made from hemp, which is a source of CBD, they do not contain CBD themselves as they are made from hemp fibre, which has no cannabinoid content.
How can you tell if RAW papers are fake?
There are several ways to determine whether RAW papers are counterfeit. Genuine RAW papers will come with a starter's guide. Fake ones will have a crinkly texture with a poor watermark and they will burn too quickly or unevenly. There will be various mistakes in the wording on the packing and the papers themselves, such as no space between 'a' and 'blend' or between 'moisten' and 'gently' or between 'leaves' and 'per pack'.
What is the difference between RAW papers and RAW black papers?
RAW Black is a particular variety of RAW paper which is thinner than the other varieties. This helps to improve taste. It is double-pressed, unbleached and extra-fine.
Are RAW rolling papers legal?
Although RAW rolling papers can be used to smoke just about anything, they are not illegal themselves and, although they are made of hemp, contain no active THC or CBD. The law in the UK regarding what it terms drugs paraphernalia, meaning equipment used in drug-taking, makes it illegal to possess or sell papers that may contain traces of drugs. It may also be an offence to sell rolling papers if the seller knows or believes they will be used to smoke prohibited substances. However, these caveats aside, RAW rolling papers are perfectly legal.
Is there a large RAW wholesale UK market?
Yes. RAW is one of the leading brands of rolling papers worldwide and is extremely popular in the UK.
Is it easy to get supplies of RAW papers wholesale?
Yes, wholesale supplies of RAW rolling papers are easy to order. At JM Wholesale, we stock various product lines including classic, king size, organic and black.
In what quantities can I buy RAW rolling papers wholesale?
You can buy counter packs in 12s, 20s, 24s and 50s.
View more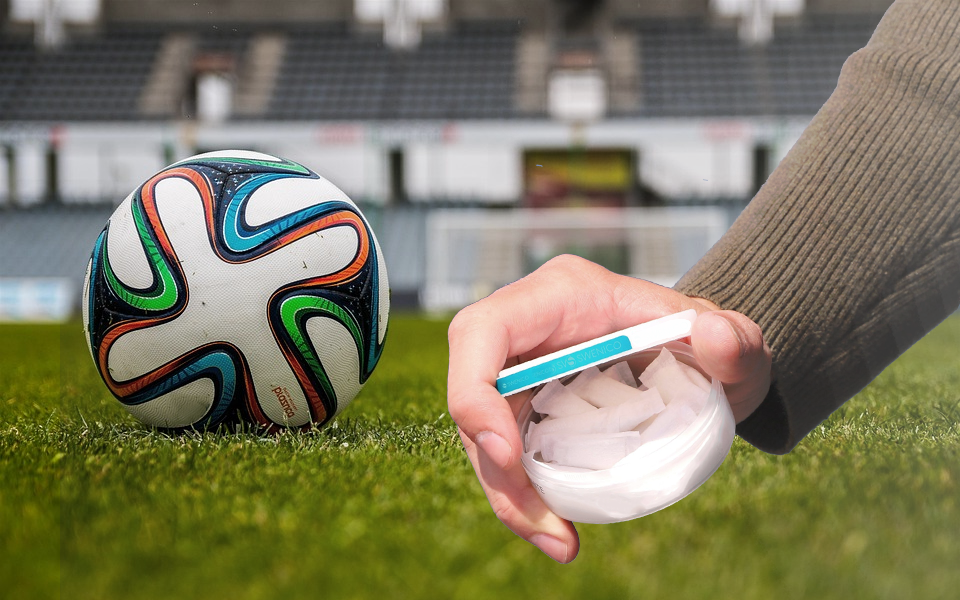 December 05, 2023
There's a new trend sweeping across the footballing world, and it has nothing to do with innovative tactics or ground-breaking training regimes. This trend is...