Wholesale Advanced Vape Kits
When people start vaping, they often move on from basic starter kits to more advanced vape kits. Now you can provide your customers with advanced vape kits so they can discover new experiences.

We stock advanced vape kits from the best manufacturers including Smok, Voopoo, Vaporesso, Innokin and more. These are trusted names and vape kits that your customers will be familiar with. We have different sizes, styles, colours and designs, so order in bulk and provide your customers with a range of products to suit different styles.

Order today on the website with no minimum order value and free delivery to mainland UK addresses for orders over £500.
Featured
Featured
Best Selling
Price, low to high
Price, high to low
Alphabetically, A-Z
Alphabetically, Z-A
Date, new to old
Date, old to new
Wholesale Advanced Vape Kits Q & A
What are advanced vape kits?
As the name suggests, advanced vape kits represent the next step for a user once they have become comfortable with the practice and procedures of vaping through using a starter kit. They will typically have extra features such as temperature control, greater coil options, a longer-lasting battery and a high quality charger.
Is there greater regulation of advanced vape kits?
No. When it comes to advanced vape kits UK law makes no additional provision. Vape kits of all kinds are treated in the same fashion. They are perfectly legal to use and sell provided that they are not intended for the use of prohibited substances. The ban on smoking in public buildings and the workplace does not apply to advanced vaping kits, because they do not produce smoke or burn tobacco. However, individual establishments such as pubs and restaurants are at liberty to impose their own local prohibitions, so make sure you check before getting your vape out.
When should a vaper progress to an advanced vape kit?
This is entirely a personal choice. Some people are more than happy to stick with their starter equipment and will continue to use it for years if they prize its simplicity and ease of use. More advanced vape kits tend to suit confident vapers who do not feel the need for 'stealth' vaping - that is, vaping discreetly so as not to draw attention. Also, if a vaper needs their battery to hold its charge for longer, an advanced kit will be suitable.
What is the most powerful vape?
In terms of wattage the list of the most powerful vapes would include the Voopoo Drag 3, Geekvape M100 Aegis Mini 2, SMOK Morph 2, Vaporesso GEN S and the Voopoo Argus GT.
What do advanced vape kits contain?
In addition to the essential equipment, they will have a number of special features to make the vaping experience even better. They can guard against dry hits, which occur when the wick surrounding the coil runs dry, by incorporating elements that keep the wick permanently moist. They may also enable the user to set a power curve which means that they start vaping on full power but can reduce the wattage to stop the coil overheating and drying out the wick. Most will have a temperature function as a second failsafe against overheating.
Is there a different age limit for people to buy advanced vaping kits?
No. The legal age in the UK for buying e-liquids, e-cigarettes and vaping kit is 18 and this is the same for all vaping products.
Is it safe to drive while vaping?
It is not illegal to vape while driving, but if a driver has an accident as a result of their vision being restricted by clouds from a vaping device, they may be liable for points on their licence and a fine.
View more
The Technical Superiority of Advanced Vape Kits: Why Do Users Value Them?
In the rapidly evolving world of e-cigarettes and personal vaporizers, advanced vape kits have garnered much attention and acclaim. These high-end devices provide an upgraded vaping experience with an array of features, innovations, and customization options. This blog post will delve into the rich technical features of advanced vape kits and discuss why users value them so highly.
Mastery over Power: Variable Wattage and Temperature Control
Advanced vape kits offer control features like variable wattage and temperature control that define their superiority over standard kits. Variable wattage allows the user to adjust the power output of the device, which directly impacts the vapour volume and throat hit. Greater power output produces more vapor, making each puff denser and more satisfying. The control over wattage allows vapers to finely calibrate their experience to their preferences.
Temperature control is another exciting feature that puts advanced vape kits in a league of their own. It provides the ability to adjust the temperature of the vape coil, thereby controlling the heat level of the vapour produced. This feature prevents dry hits (the unpleasant burnt taste when e-liquid is not sufficiently heated) and extends the lifespan of coils, which contributes to more flavourful, cooler, and safer vaping.
Battery Life: The Powerhouse of Vaping
Battery life is an essential factor for any electronic device, and it's no different for vape kits. Advanced vape kits often feature superior battery capacities, extending the intervals between charges. Many even come with removable and rechargeable batteries, which ensure that vapers can replace the battery without replacing the entire device. In addition, advanced kits also feature pass-through charging capabilities, allowing users to vape while the device charges, further extending its usability.
E-Liquid Capacity and PG/VG Ratio
The e-liquid capacity of advanced vape kits is another significant attribute that users value. The larger the capacity, the less frequently you need to refill your tank. Advanced kits tend to feature larger tanks, giving users more vaping time between refills. They also handle a wider range of Propylene Glycol/Vegetable Glycerin (PG/VG) ratios, providing vapers with a broader selection of e-liquids to choose from. High VG e-liquids produce denser clouds, whereas high PG e-liquids deliver a stronger throat hit. The compatibility with varying PG/VG ratios makes advanced vape kits versatile for different vaping styles.
Customizable Airflow and Coil Options
Advanced vape kits offer customizable airflow systems, enabling users to control the draw resistance. By adjusting the airflow, vapers can switch between mouth-to-lung (MTL) and direct-to-lung (DTL) vaping styles. MTL is similar to smoking a traditional cigarette, where you hold the vapour in your mouth before inhaling to your lungs. In contrast, DTL delivers the vapour directly into your lungs, similar to using a shisha pipe.
Moreover, the coil options that advanced kits provide are both diverse and versatile. There are numerous coil types, each designed for different results. From sub-ohm coils that deliver dense clouds and intense flavours to Nic Salt coils specially designed for nicotine salts e-liquids, the customization possibilities are virtually endless.
Enhanced Safety Features
Advanced vape kits are engineered with several safety features that ensure safe vaping. These include short-circuit protection, overcharge protection, over-discharge protection, and auto cut-off. Advanced kits also incorporate vent holes to prevent the device from overheating. All these features collectively ensure that even under less than optimal circumstances, the chances of a malfunction are substantially reduced.
Conclusion: A Personalized Vaping Experience
In conclusion, the technical superiority of advanced vape kits lies in their ability to deliver a highly personalized vaping experience. With features like variable wattage, temperature control, enhanced battery life, increased e-liquid capacity, customizable airflow and coil options, and enhanced safety features, these kits offer a degree of control and customization that is unparalleled by their standard counterparts.
Advanced vape kits bring the vaping experience to a whole new level, allowing users to tweak every element to their liking. By offering superior performance, versatility, and safety, these kits have rightfully earned the respect and admiration of the vaping community. If you're seeking an upgraded, personalised vaping journey, consider investing in an advanced vape kit - the multitude of technical benefits will definitely be worth it.
View more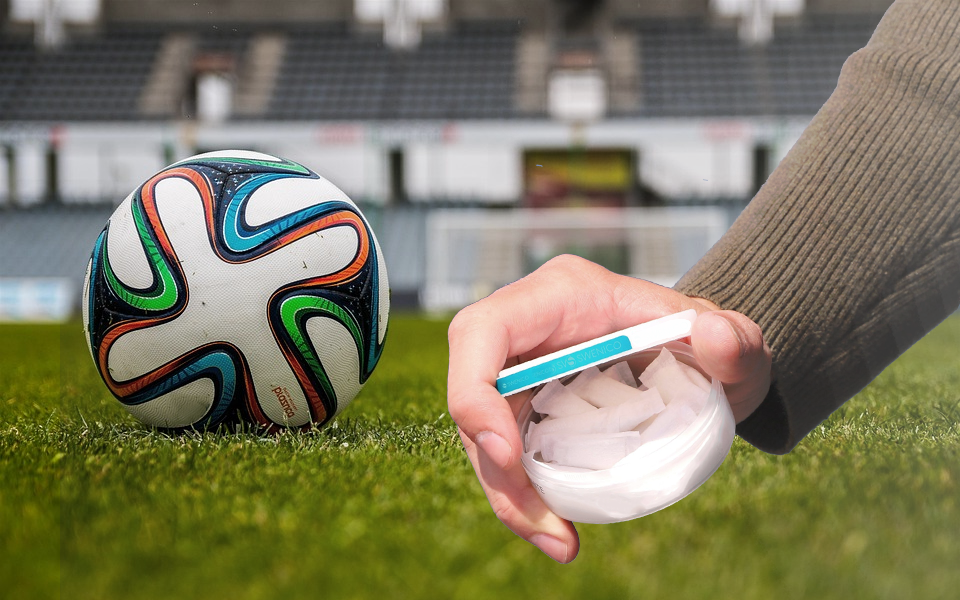 December 05, 2023
There's a new trend sweeping across the footballing world, and it has nothing to do with innovative tactics or ground-breaking training regimes. This trend is...