Wholesale CBC Products
Wholesale CBC Supplier, Order your Bulk Isolates Today
CBC (cannabichromene) is just one of the hundreds of cannabinoids found in the cannabis plant. But, like CBD and CBG, it's an extremely special one. CBC is actually one of the most abundant cannabinoids found in most strains of cannabis and is thought to contribute to the pain-relieving effects of the plant. Its non-psychoactive, anti-inflammatory properties make it the perfect solution for relaxing and unwinding.
It's most commonly used in the form of soft gels, tinctures, isolates, and oils. CBC will also commonly be included within broad and full-spectrum CBD products.
We stock a whole range of quality CBC products, from oils to cosmetics, gummies, capsules, and vapes. Feel free to browse our catalogue of CBC products today to help you find the best solution for your customers.
At JM Wholesale, we always make sure we're compliant with proper standards and regulations, which is why all our CBC edibles and drinks are Novel Foods compliant and follow the relevant Food Standards Agency authorisation.
All of our wholesale CBC oils also come with laboratory tests to demonstrate their compliance with current regulations.
Before you order your next CBC inventory, make sure to familiarise yourself with the Food Standard Agency's regulations for CBC-infused food products to ensure you and your company are compliant.
Featured
Featured
Best Selling
Price, low to high
Price, high to low
Alphabetically, A-Z
Alphabetically, Z-A
Date, new to old
Date, old to new
Wholesale CBC Products Q & A
What is CBC used for?
CBC (cannabichromene) is one of the most present cannabinoids in the cannabis plant, coming in third place after THC and CBD. Like CBD, CBC is non-intoxicating, so doesn't produce the 'high' typically experienced under the influence of THC. Because of this, CBC holds huge potential in the medicinal sphere and has been shown to have beneficial effects on the symptoms of cancer, pain, inflammation, acne, and mental health issues such as depression.
In 2006, CBC was first researched to investigate its impact on cancer progression and tumour size, and then again in 2012
in a trial looking into its effects on breast cancer and related pain.
Is CBC safe to use?
Cannabinoids in various forms and strains have been being used for thousands of years with minimal to no side effects. It's wholly non-psychoactive, meaning you can take as much as you like and never experience the feeling of being 'high' like you might with THC. It can be possible to sometimes experience mildly negative symptoms if you're mixing any CBC products with other medication, so it's always best to consult a healthcare professional prior to consuming CBC.
What's the difference between CBC and CBD?
Although CBC hasn't had as much time in the spotlight as its wider-known cannabinoid cousin CBD, it has also been largely considered for therapeutic use since industrial hemp was decriminalised. CBC and CBD are very closely related, each producing a non-psychoactive effect in the brain which lends well to its therapeutic properties. Each has similar health benefits, but some have advantages over the other due to the different receptors that they bind to in the brain. Specifically, CBC has a direct link to the TRPV1 receptors in the nervous system, meaning it's highly beneficial for inflammatory conditions or pain related to illness.
What is meant by full and broad spectrum?
A full-spectrum CBC product contains multiple cannabis plant extracts, including essential oils, terpenes, and other cannabinoids. It may also contain very small traces of THC. A broad-spectrum CBC product contains a range of these naturally occurring compounds also, but typically no THC. Full-spectrum products are thought to have stronger and longer-lasting effects than broad-spectrum products or isolates (a CBC isolate, for example, is the pure form of CBC and contains no other of the plant's compounds), meaning these work especially well as a therapeutic treatment for various illnesses and health issues.
Is hemp the same as CBC?
Like CBD, the CBC compound is actually derived from the Cannabis Sativa plant - AKA hemp. This plant contains a whole mass of different cannabinoids, which are naturally occurring compounds. Pulling oils from the hemp plant is done through an extraction process called conduction, resulting in a mass of cannabinoid-rich oils taken from the raw material of the plant.
View more
The Fascinating History of CBC (Cannabichromene)
In the intricate world of phytocannabinoids, a fascinating story unfolds around cannabichromene (CBC), one of the less celebrated yet remarkably interesting cannabinoids found in the cannabis plant. This narrative spans over half a century, highlighting how CBC, originating from its precursor cannabigerol (CBG), has made significant strides in medical and scientific spheres. Delving into this history reveals a unique tapestry woven with scientific discovery, complex biochemistry, and promising therapeutic potential. Let's decode the intricate history of CBC and CBG, catering to those who appreciate the finer, technical details of these intriguing compounds.
The narrative arc of CBC begins in the mid-20th century, a period marked by newfound interest in the complex chemistry of cannabis. Notably, it was in 1966 that CBC was first isolated. Despite this relatively early discovery, the complete elucidation of its structure and stereochemistry had to wait until 1975. Credit for this meticulous research goes to stalwarts in the field like Yehuda Gaoni and Raphael Mechoulam, who painstakingly worked on CBC's isolation, identification, and synthesis.
To comprehend CBC's history fully, it's crucial to appreciate its relationship with CBG, its biosynthetic precursor. CBG, often referred to as the 'stem cell' of cannabinoids, plays a crucial role in the biosynthesis of other cannabinoids, including CBC.
Cannabis plants produce cannabigerolic acid (CBGA), the direct precursor to CBG, via the combination of olivetolic acid and geranyl pyrophosphate, mediated by the enzyme geranyl pyrophosphate: olivetolate geranyltransferase. From CBGA, the creation of other cannabinoids, such as cannabichromenic acid (CBCA), the direct precursor to CBC, is possible. This is facilitated by an enzyme called CBC synthase, which catalyses the transformation of CBGA into CBCA. Upon decarboxylation, usually through heat exposure, CBCA converts into CBC.
Therefore, the history of CBC is intimately connected to CBG, as the availability and activity of the CBC synthase enzyme directly influence CBC production. It's a relationship that underpins the unique 'entourage effect' in cannabis, whereby a complex interplay of cannabinoids and terpenoids can synergistically enhance the plant's overall therapeutic potential.
While CBC has often been eclipsed by the more famous THC and CBD, a deeper understanding of its biosynthetic pathway unveils a complex and dynamic interaction with CBG. As we know, the production of CBC is fundamentally linked to CBG. Still, intriguingly, research suggests that increased CBC levels may inhibit the synthesis of CBG. This curious biochemical interaction, a form of negative feedback loop, highlights the dynamic equilibrium that characterises the plant's cannabinoid production.
Moreover, this relationship holds significant implications for breeding and cultivation strategies aimed at producing cannabis strains high in specific cannabinoids. If we desire high CBC levels, the suppression of CBG synthesis could be a drawback since CBG is the precursor to other vital cannabinoids, including THC and CBD.
With the legalisation of cannabis for medical and recreational use in many regions worldwide, interest in less prominent cannabinoids such as CBC and CBG has intensified. While both cannabinoids are non-intoxicating, unlike THC, they possess unique properties that warrant further exploration.
Recent studies point towards a promising future for CBC, given its potential anti-inflammatory, analgesic, and anti-cancer effects. Similarly, CBG, despite its low concentrations in most cannabis strains, is generating interest due to its potential as an antibacterial, neuroprotective, and anti-inflammatory agent. The inherent biochemical interplay between CBC and CBG, therefore, presents an interesting direction for future research in maximising the therapeutic potential of cannabis.
View more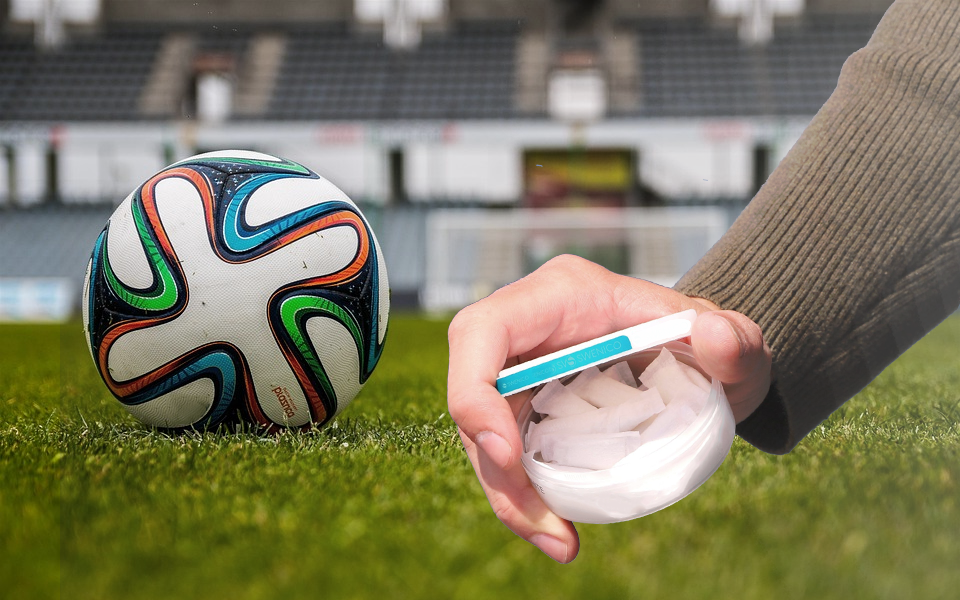 December 05, 2023
There's a new trend sweeping across the footballing world, and it has nothing to do with innovative tactics or ground-breaking training regimes. This trend is...