Vape & CBD Point-of-Sale and Countertop Displays
Investing in Point of Sale (POS) displays and Counter Display Units (CDUs) can transform your business operations, dramatically boost sales and increase customer satisfaction. As JM Wholesale, we understand the challenges of running a retail business, especially within the fast-growing sectors of vape and CBD products. We're here to offer you a cutting-edge selection of display units that cater to these expanding markets.
Our versatile and stylish range of POS displays and CDUs are meticulously designed to make your products pop and engage your customers. Beautifully crafted to showcase the unique aesthetic appeal of vape devices and CBD products, these units command attention and draw the eye. Customers are naturally drawn to items that are professionally and enticingly displayed. We know that customers love to explore, touch, and experience products before making their final purchasing decision. The tactile element of shopping is something online shopping can't match, and our display units leverage this advantage fully.
Every unit is engineered for maximum product exposure and visibility, allowing customers to view products from multiple angles, and get up-close and personal. The displays not only highlight the product but also provide information about the different types and uses of vape and CBD products available. They educate customers on the variations, features, and benefits, encouraging them to make informed purchasing decisions. This means that even the newest customer in the vape and CBD world can feel confident about their choices, furthering the potential for increased sales.
The unique advantage of using a display unit is its capacity to enhance the presentation of your products and therefore the reputation of your business. A well-arranged display reflects positively on your store's image, communicates to customers that you care about the shopping experience, and fosters a sense of trust and reliability.
The power of these units extends beyond merely showcasing your products. It can tell a story about your brand, your values, and the products you sell. Let's say a customer walks into your store curious about the potential benefits of CBD products. Instead of just finding a random assortment of CBD products on a shelf, they're met with an engaging display unit, full of information about the differences between CBD oils, balms, and edibles. It details the potential benefits of each, tells them how to use the products, and allows them to understand which one might suit their needs best. This customer-focused approach helps transform casual browsers into loyal customers.
The strength of our POS displays and CDUs also lies in their versatility. They're designed to fit into a variety of retail spaces and complement the existing layout and design. Whether you run a small local vape shop or a larger CBD retail outlet, we have a range of options that can fit seamlessly into your store.
In addition, JM Wholesale provides educational leaflets and posters to accompany our display units. These materials serve as a valuable tool to bridge the gap between your sales team and customers. They succinctly explain what vape and CBD products are, how they work, and why they may be beneficial. Providing customers with this kind of information not only reassures them but also fosters a long-term relationship between your business and your customers.
Through these educational materials, customers feel less pressured to make a purchase and more empowered to make a decision that suits their needs best. This results in satisfied customers, positive word-of-mouth, and potentially, more repeat business.
To summarise, investing in POS displays and CDUs, paired with the informative leaflets and posters, can be a transformative step for your retail business. It's not just about sales – it's about customer experience, education, and fostering long-term relationships. As the vape and CBD markets continue to grow and evolve, ensuring your business stands out from the crowd is more important than ever. With JM Wholesale, you're choosing high-quality display solutions that offer a comprehensive approach to retailing in these exciting sectors.
Remember, every customer interaction counts, and every purchase is an opportunity to create a memorable shopping experience. The power to do so lies right within your reach with JM Wholesale's range of POS displays, CDUs, and accompanying educational materials.
Featured
Featured
Best Selling
Price, low to high
Price, high to low
Alphabetically, A-Z
Alphabetically, Z-A
Date, new to old
Date, old to new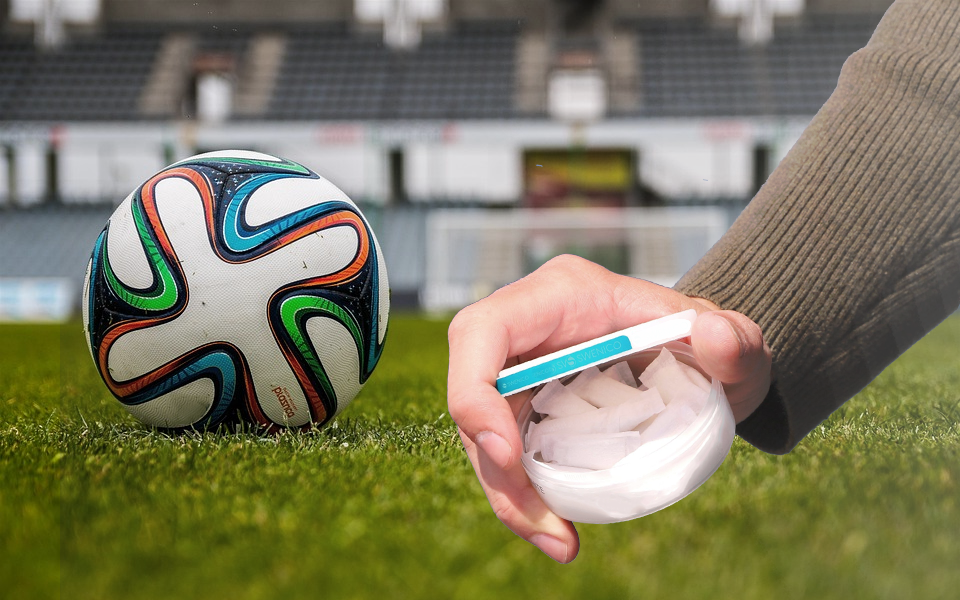 December 05, 2023
There's a new trend sweeping across the footballing world, and it has nothing to do with innovative tactics or ground-breaking training regimes. This trend is...