Wholesale Ash Trays
An ashtray is more than a mere accessory; it's a vital companion for any smoker. Catering to both individual consumers and businesses, your customers frequently seek well-crafted, stylish, and practical ashtrays. Elevate their experience and meet this demand by broadening your inventory with JM Wholesale's diverse range of high-quality ashtrays.
Our collection of wholesale ashtrays encompasses an extensive selection of materials, designs, and shapes, ensuring a perfect fit for every taste and décor. Whether your customers are partial to the classic elegance of glass or the sturdy durability of metal, we have it covered. We proudly feature glass ashtrays in timeless round, chic rectangular, and minimalist square shapes, each reflecting a refined aesthetic while serving practical needs.
For those who admire unique aesthetics, our metal ashtrays boast intricate designs that command attention. Our special edition Bob Marley designs can be an intriguing addition for customers who appreciate the iconic artist or simply want to infuse some character into their space.
Each of our wholesale ashtrays is designed with utmost attention to functionality. Most of our models come equipped with purpose-built notches, ensuring a secure rest for cigarettes and a more enjoyable, hands-free smoking experience.
Durability is a common thread that runs through our product range. We believe in offering simple, strong, and long-lasting items that withstand the test of time, becoming trusted companions for your customers.
We've streamlined the ordering process, ensuring swift delivery with no minimum order value. Whether you're filling your shelves for peak season or need a few units for a selective clientele, we accommodate every need.
For those looking to maintain a well-stocked online store, we invite you to explore our seamless dropshipping platform. This service provides an efficient and effortless way to ensure your e-commerce site remains populated with our diverse selection of ashtrays, among other premium products, throughout the year. Order from JM Wholesale today, and let us help you deliver an unparalleled smoking experience to your customers.
Featured
Featured
Best Selling
Price, low to high
Price, high to low
Alphabetically, A-Z
Alphabetically, Z-A
Date, new to old
Date, old to new
Wholesale Ash Trays Q & A
What are ashtrays made of?
They can be made from various materials including metal, alloys, glass, resin, porcelain and even stone. It is also common to find ashtrays made from plastic, particularly melamine, which is an extremely durable substance. Provided that a material is fire retardant and heat resistant, it will be suitable.
Are ashtrays dishwasher safe?
Many ashtrays will be dishwasher safe although you should be aware that any logos or graphic designs may only have been applied to the surface and may be damaged in a machine. Also, it is not recommended to put ceramic ashtrays in a dishwasher. If in doubt, check whether there is a 'dishwasher safe' symbol on the underside.
How do you clean an ashtray?
This varies depending on the material. Mostly we'd advise you to use mild detergents or soap and water and avoid the abrasive treatment of a dishwasher. The exception to this is melamine, which can withstand the roughest treatment but again, do be wary of the damage that can be done to graphics.
Can I buy ashtrays wholesale?
Yes, like all smoking products and accessories here at JM Wholesale, ashtray bulk supplies are readily available. We also stock counter packs, usually containing 6 or 12 items but sometimes more.
Can all ashtrays be used outside?
There is no reason not to use any ashtray out of doors as all the materials from which they are made will be weather resistant. However, remember that windy conditions outside can be troublesome, blowing ash all over the place. It's possible to buy ashtrays which are designed to prevent this with sliding lid mechanisms.
Can I buy an ashtray for my car?
In the past, cars routinely came fitted with ashtrays in the front and also the rear passenger side doors but as smoking has declined, it has become more common for cars to be built without them. However, it is possible to buy melamine ashtrays which will fit into the cupholders on most cars.
What are the most popular ashtrays for me to stock?
Despite the range and versatility of suitable materials, it seems that glass remains the most popular choice. It is one of the heaviest options and that may be part of its appeal. While it pays to stock a variety, glass ashtray wholesale lines may prove to be your best sellers.
Is it possible to buy a personalised ashtray?
Yes, there are many online retailers who have the facility to add images, graphics and text of your choice to their ashtrays. Some of the processes will embed the personalised detail below the surface which means it won't be subject to erosion, but it's a good idea to check how durable the quality will be before ordering.
View more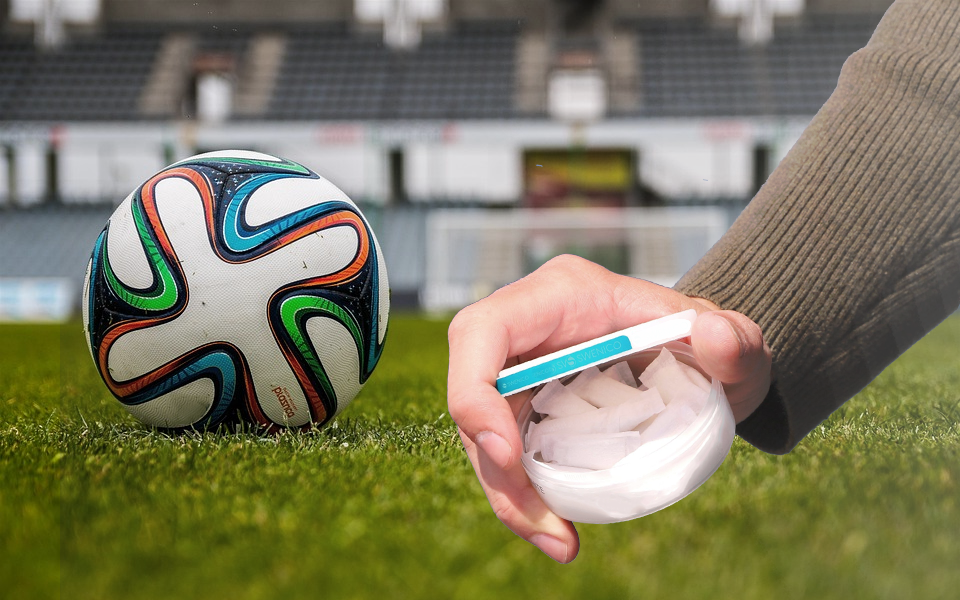 December 05, 2023
There's a new trend sweeping across the footballing world, and it has nothing to do with innovative tactics or ground-breaking training regimes. This trend is...