Wholesale CBD Isolates
CBD Isolates Supplier, Order Bulk Crystals & Powders Today
CBD isolates are the epitome of purity in the world of CBD products. They exist in the form of an exquisite crystalline powder that boasts an astounding purity level, reaching up to 99.5%. With every other component meticulously removed, what remains is unadulterated CBD, the cornerstone of numerous wellness routines. By offering these isolates in your store, whether a brick-and-mortar shop or an online platform, you're delivering top-tier quality CBD to your customers, straight from the most respected manufacturers in the industry.
Our wholesale collection includes high-calibre CBD isolates from pioneers like Plant of Life and CBD Eaze. These industry leaders are renowned for their commitment to quality and innovation. We offer a diverse selection of full spectrum packs in various sizes, including 100mg, 500mg, and 1,000mg. These packs are brimming with pure crystalline CBD isolate and terpene isolates, both of which exemplify superior purity standards. The natural extraction process employed ensures the isolates are free from any solvents or harmful chemical agents.
As part of our service, we offer swift next-day delivery to mainland UK addresses. We place no constraints on order value, giving you the freedom to order as per your needs without any pressure of reaching a minimum purchase amount. Plus, for orders exceeding £500, we provide free delivery as a token of our appreciation. If you're interested in broadening your business horizon, consider our CBD dropship service, which operates on a scalable platform.
At JM Wholesale, we pride ourselves on being the exclusive UK partner of Central Processors. They provide us with premium CBD isolates at competitive prices, allowing us to pass the savings on to you. We're so confident in our ability to provide the best value that we guarantee to beat any price in the UK. Reach out to us today and discover how we can enhance your business with our outstanding CBD isolate offerings.
View CBD Lab Reports Here: https://www.dropbox.com/sh/1qogsuwbpvo58ma/AAAgq40lVXbO3xehDSLn7LOma?dl=0
Featured
Featured
Best Selling
Price, low to high
Price, high to low
Alphabetically, A-Z
Alphabetically, Z-A
Date, new to old
Date, old to new
Wholesale CBD Isolates Q & A
What raw materials are used in CBD Isolate products?
CBD Isolate is typically made from industrial hemp, a variant of the cannabis plant that is rich in CBD and low in THC. The hemp is carefully grown and harvested to ensure the highest possible quality. The stalks, stems, and flowers of mature hemp plants are used as the raw materials. These parts of the plant are rich in CBD. Strict quality controls are usually in place to make sure these plants are grown without the use of pesticides, herbicides, or other potentially harmful chemicals.
What extraction method is used to create CBD isolate?
The process to create CBD isolate involves a few key steps. The first is the extraction of raw CBD oil from the hemp plant. This is commonly done using supercritical CO2 extraction, a method that uses pressurised carbon dioxide to pull CBD, other cannabinoids, and terpenes from the plant material. The benefit of this method is its efficiency and its ability to preserve and isolate the cannabinoids.
How is CBD isolate made?
After the initial extraction process, CBD isolate is made by further refining the extracted oil to remove all other compounds, leaving only pure CBD. The process typically involves a 'winterisation' process that further removes any remaining plant material, followed by a 'decarboxylation' process where the CBD is heated to activate it. Lastly, the material is put through a 'distillation' process which isolates the CBD from all other compounds.
What is the difference between full spectrum CBD and Isolate?
Full Spectrum CBD and CBD Isolate are both forms of cannabidiol, but they differ in their compositional makeup. Full Spectrum CBD includes all the cannabinoids, terpenes, and other phytochemicals present in the cannabis plant, including trace amounts of THC (the psychoactive compound). This composition is thought to contribute to the 'entourage effect' where all the compounds work synergistically to enhance each other's benefits. CBD Isolate, on the other hand, is pure CBD — all other compounds are completely removed during the extraction process. This results in a product that contains 99% pure CBD.
How is the purity of CBD isolate confirmed?
CBD isolate's purity is generally confirmed through independent third-party lab testing. These tests will measure the exact concentration of CBD, confirming that it's near 99% purity, and will also verify that it's free from other cannabinoids, terpenes, and contaminants like heavy metals or pesticides. These results are usually available to consumers via Certificates of Analysis (COA).
Can CBD isolate be used in cooking?
Absolutely, CBD isolate can be easily incorporated into cooking and baking. Its powder form allows it to blend seamlessly into your recipes. As it is both tasteless and odourless, it doesn't impact the flavour of your food. You can stir it into sauces, soups, or smoothies, mix it into cookie dough or cake batter, or even sprinkle it on top of your dishes. However, CBD may lose its potency at temperatures above 160-180°C, so it's best to use it in low-heat cooking or add it after the heating process.
Are there any potential side effects of CBD isolate?
While CBD isolate is generally considered safe and well-tolerated, some individuals may experience side effects. These can include dry mouth, reduced appetite, fatigue, and diarrhoea. It's also worth noting that CBD may interact with certain medications, so it's recommended to speak to a healthcare provider before beginning use, especially if you are taking other medicines.
Can you develop a tolerance to CBD isolate?
Research to date suggests that CBD is not habit-forming, and it's unlikely that you will develop a tolerance to it. This means that users should be able to continue using the same dose over time without needing to increase it. However, everybody is different and individual experiences can vary. As with any supplement, it's best to use it as part of a balanced lifestyle and consult with a healthcare provider if you have any concerns.
How should CBD isolate be stored?
CBD isolate should ideally be stored in a cool, dry, and dark place to preserve its potency. Avoid exposure to heat, light, and moisture, as these can degrade the product over time. Some people choose to store their CBD isolate in a cupboard or a pantry. It doesn't need to be refrigerated, but if you prefer to keep it in the fridge, make sure it's sealed in an airtight container to protect it from moisture.
How long does CBD isolate last before it expires?
When stored properly, CBD isolate can have a shelf life of two years or more. However, this can vary based on factors such as the quality of the initial extraction and the storage conditions. It's always a good idea to check any provided expiration date on the packaging.
Can CBD isolate be used topically?
Yes, CBD isolate can indeed be used topically. It can be mixed with skin-friendly oils or creams and then applied directly to the skin. This can be particularly beneficial for targeting localized discomfort or promoting skin health. As CBD isolate is pure and free from other potentially irritating compounds, it's generally suitable for all skin types.
Is CBD isolate safe for pets?
Yes, CBD isolate can be safely used for pets. It's often used to help manage conditions such as anxiety, pain, inflammation, and seizures in animals. However, it's crucial to consult with a veterinarian before starting any new supplement regime for your pet. Dosage is typically based on the animal's weight, so a vet can provide the best advice on how much CBD isolate to give your pet.
How long does it take to feel the effects of CBD isolate?
The onset of effects from CBD isolate can vary depending on the method of administration. If taken orally, such as in food or a capsule, effects are typically felt within 30 minutes to 2 hours. If used sublingually (under the tongue), effects can be felt more quickly, often within 15-30 minutes. When inhaled, such as with a vape pen, effects are almost immediate, usually within a few minutes.
Does CBD isolate interact with any medications?
CBD isolate can potentially interact with certain medications. CBD is metabolised in the body by the same enzyme (CYP450) that processes many pharmaceutical drugs. This can lead to either an increase or decrease in the effectiveness of other medications. In particular, if your medication carries a 'grapefruit warning', there is a strong possibility it may interact with CBD. Always consult a healthcare professional before starting CBD if you're taking other medications.
How does the body absorb CBD when using CBD isolate?
The body can absorb CBD isolate in a few different ways, depending on how it's used. If taken orally, CBD is absorbed through the digestive tract and then enters the bloodstream. If inhaled, CBD is absorbed through the lungs, again entering the bloodstream. If applied topically, CBD penetrates the skin and interacts with nearby cannabinoid receptors but doesn't typically reach the bloodstream.
Does CBD isolate have any psychoactive effects?
No, CBD isolate does not produce any psychoactive effects. It is the THC compound in cannabis that gives users a 'high', and CBD isolate is processed to remove all traces of THC. This makes CBD isolate a good choice for those who want the potential benefits of CBD without any psychoactive effects.
What does CBD isolate taste like?
CBD isolate is both tasteless and odourless. It doesn't have the earthy or grassy taste that is often associated with full-spectrum CBD or CBD oil. This makes it an ideal addition to foods, drinks, and other products as it won't alter the taste or aroma of the item it's added to.
Can CBD isolate be used in cosmetics?
Absolutely, CBD isolate is often used in cosmetic products. Because it is pure CBD without any other compounds, it is less likely to cause irritation or allergic reactions. It can be found in a variety of skincare and beauty products, including creams, lotions, serums, and balms. It's thought that CBD may have anti-inflammatory and antioxidant properties, which can be beneficial for skin health.
How is CBD isolate different from CBD oil?
CBD isolate and CBD oil are different forms of CBD. CBD isolate is the purest form of CBD, usually coming in a powder or crystal format, and contains 99% CBD with no other compounds. On the other hand, CBD oil is made by infusing a carrier oil, such as coconut or hemp seed oil, with CBD. It can come in different concentrations and may contain other compounds like terpenes and minor cannabinoids.
Can CBD isolate be used for relaxation or meditation?
Yes, CBD isolate can potentially be used to aid relaxation or meditation. CBD is believed to interact with the body's endocannabinoid system, which plays a role in maintaining homeostasis, including mood regulation and stress response. Many users report a sense of calm and relaxation after using CBD, making it a potentially beneficial addition to a mindfulness or meditation routine.
How is the dosage of CBD isolate determined?
Determining the correct dosage of CBD isolate can depend on a variety of factors, including the individual's body weight, the condition being addressed, and the individual's body chemistry. It's often recommended to start with a low dose and gradually increase it until the desired effects are reached. This process should be done under the guidance of a healthcare professional.
What are the potential benefits of combining CBD isolate with other cannabinoids?
While CBD isolate is powerful on its own, combining it with other cannabinoids can potentially enhance its effects due to a phenomenon known as the 'entourage effect.' This theory suggests that cannabinoids can work together synergistically to improve absorption and efficacy. However, more research is needed to fully understand this effect and its potential benefits.
How is CBD isolate used in vape products?
CBD isolate can be used in vape products by mixing the isolate with a carrier liquid that's safe to vaporize. This creates a CBD vape juice that can be used in a vaporizer or vape pen. When the user inhales from the vape pen, they are inhaling the vaporized form of CBD isolate, which allows for fast absorption into the bloodstream through the lungs.
Can CBD isolate be used in beverages like tea or coffee?
Yes, CBD isolate can be added to beverages like tea or coffee. Because CBD isolate is both tasteless and odourless, it can be mixed into a variety of drinks without affecting the taste. This allows you to enjoy your favourite beverages while also reaping the potential benefits of CBD.
Can CBD isolate be taken daily?
Yes, CBD isolate can be taken daily. Many people incorporate CBD isolate into their daily wellness routines, taking it in the same way as other dietary supplements. However, the frequency and dosage of use can depend on several factors, including an individual's body weight, overall health, and the specific wellness goals they hope to achieve with CBD. It's always recommended to consult with a healthcare provider before starting a new supplement regimen.
Does CBD isolate show up on drug tests?
In most cases, CBD isolate should not show up on a drug test. Standard drug tests typically look for chemicals related to THC, the psychoactive compound in cannabis. Since CBD isolate is processed to remove all traces of THC, it should not cause a positive result. However, it's important to ensure that the CBD isolate you're using is from a reputable source and has third-party lab testing confirming its purity and THC content.
View more
Stocking CBD Isolates - A Retailers Guide
When venturing into the realm of CBD isolates for retail, a myriad of factors need to be considered. From product quality to regulatory implications, and customer expectations to marketing strategies, ensuring you are well-informed in these areas is key to successfully stocking CBD isolates in your retail business.
Sourcing Quality Products
Origin of Hemp
Your first checkpoint is to ensure that the CBD isolate is derived from organically grown hemp. Hemp plants are bioaccumulators, meaning they absorb both the good and bad substances from the soil they are grown in. Hence, hemp grown in nutrient-rich, organic soil without pesticides will yield higher quality CBD isolates.
Extraction Method
The extraction method used to isolate the CBD is another critical factor. The preferred method is supercritical CO2 extraction as it ensures that the CBD remains pure and free from harmful solvents. While cheaper methods, like ethanol extraction, exist, they often leave behind impurities that can compromise the quality of the CBD isolate.
Third-party Lab Testing
Look for wholesalers who use third-party labs to test their products. These labs will test for cannabinoid content, ensuring that the CBD isolate contains 99% or more CBD, and will also test for any residual solvents, pesticides, heavy metals, and other contaminants. You should request Certificates of Analysis (CoAs) for each batch of CBD isolate, and these CoAs should be made readily available to your customers.
Transparency
Lastly, transparency from the wholesaler about their sourcing, extraction, and testing procedures is paramount. A company that freely shares this information is more likely to provide a high-quality product. Visit their website, check for detailed product information and contact them directly for any clarification.
Regulatory Compliance
The UK has clear regulations around the sale of CBD products. Ensuring regulatory compliance in the UK is a multi-step (but relatively simple) process. Here are key elements to consider:
THC Content
The product must contain less than 0.2% THC to be legal in the UK. This percentage is the psychoactive component of the cannabis plant and is tightly regulated. Therefore, you need to verify the THC levels in your CBD isolate through third-party lab testing and CoAs.
EU-approved Hemp Strains
The hemp from which the CBD isolate is derived must be an EU-approved strain. The EU maintains a list of approved strains, and any hemp grown for CBD extraction must be on this list. Ensure that your wholesaler can prove their hemp is EU-approved.
Novel Foods Legislation
The UK considers CBD to be a 'novel food' and requires that products be safety checked and properly authorised. This means you must ensure your wholesaler has secured Novel Food status for their CBD isolate.
Navigating Advertising Regulations
CBD advertising is another area where compliance is vital. While CBD is legal, advertising it can be complex due to restrictions on making health claims. It is crucial to be careful in your marketing, focusing on educational and informational content while avoiding specific health claims unless they have been authorised by regulatory bodies.
Following these guidelines will not only ensure that you remain within the law, but it will also boost your credibility with customers who are increasingly educated and discerning about their CBD choices. By focusing on quality sourcing and strict compliance, you can differentiate your business in a crowded market and ensure your customers get the high-quality products they demand.
Education and Training
Investing in a comprehensive education and training program for your staff is paramount. This will not only enhance the shopping experience for your customers but also build your reputation as a trustworthy retailer. There are several aspects you should consider when developing your program:
Understanding of CBD Isolates
Your staff should understand the science behind CBD isolates, including the extraction process and the benefits of its purity. They should be comfortable explaining these aspects to customers.
Knowledge of Different Products
They should be well versed in the differences between full-spectrum, broad-spectrum, and isolate CBD products. This will allow them to guide customers towards a product that best suits their needs and preferences.
Staying Updated
With the rapid evolution of the CBD industry, regular training programs should be organised to keep your staff updated with the latest research, legal changes, and market trends. This continuous learning culture will ensure that your staff can confidently respond to customer inquiries and are seen as trusted advisors.
Customer Service Skills
Finally, equipping your team with exceptional customer service skills will enhance the customer experience. This includes active listening, empathy, and clear communication. A well-trained, empathetic staff can make the difference between a one-time purchase and a repeat customer.
Product Placement
Strategic product placement can dramatically impact the visibility and sales of CBD isolates in your store. The aim is to strike a balance between making CBD isolates easily accessible and integrating them within related product categories:
Prominent Display
Whether in a physical store or online, CBD isolates should be prominently displayed to capture customers' attention. This could mean placing them on a central shelf in your store or highlighting them on the landing page of your website.
Placement Near Related Products
Consider positioning CBD isolates near other health and wellness products. This association can make it easier for customers to find them and can also prompt impulse purchases.
Online Visibility
If you're an online retailer, ensure that your website's navigation is intuitive, allowing customers to find CBD isolates easily. Include them in relevant categories and consider implementing a search feature if you haven't already.
Pricing Strategy
Determining the ideal pricing strategy for your CBD isolates requires a careful balance of several factors:
Reflecting Quality
High-quality CBD isolates often come at a higher cost due to the rigorous extraction and purification processes. Your pricing should reflect this quality, and customers should understand why they're paying a premium.
Market Comparison
Stay abreast of the average market price for CBD isolates. Regularly checking prices of other retailers will help you stay competitive. Remember that being the cheapest is not always beneficial, especially if it undermines the perceived value of your products.
Review and Adjust
Ensure that you review and adjust your pricing regularly. This could be in response to changes in supplier costs, shifts in market trends, or feedback from customers. An adaptive pricing strategy will keep you competitive and ensure that your business remains sustainable.
By carefully considering these aspects of education and training, product placement, and pricing strategy, you can ensure that your CBD isolate offerings are effectively positioned to meet customer needs and market demand.
Marketing and Branding
Promote your CBD isolates effectively through different marketing channels. Focus on content that educates your audience about the benefits of CBD isolate and highlights the quality of your products. Be aware, however, that certain platforms have restrictions on the advertising of CBD products, so tailor your strategy accordingly. Building a strong brand can also help differentiate your products from the competition.
Inventory Management
Maintain a consistent stock of CBD isolates to meet customer demand but avoid overstocking, which can tie up your capital and lead to waste if products reach their expiration date. Use an inventory management system to track sales trends and optimise your stocking levels.
Customer Feedback
Actively seek and monitor customer feedback about your CBD isolates. Feedback can provide valuable insights into product quality, pricing, and customer preferences, and can help you identify areas for improvement.
In conclusion, successfully stocking CBD isolates in a retail setting requires careful attention to product sourcing, regulatory compliance, staff training, store placement, pricing, marketing, inventory management, and customer feedback. Staying on top of these factors can help ensure that your CBD isolate offering is successful and profitable.
View more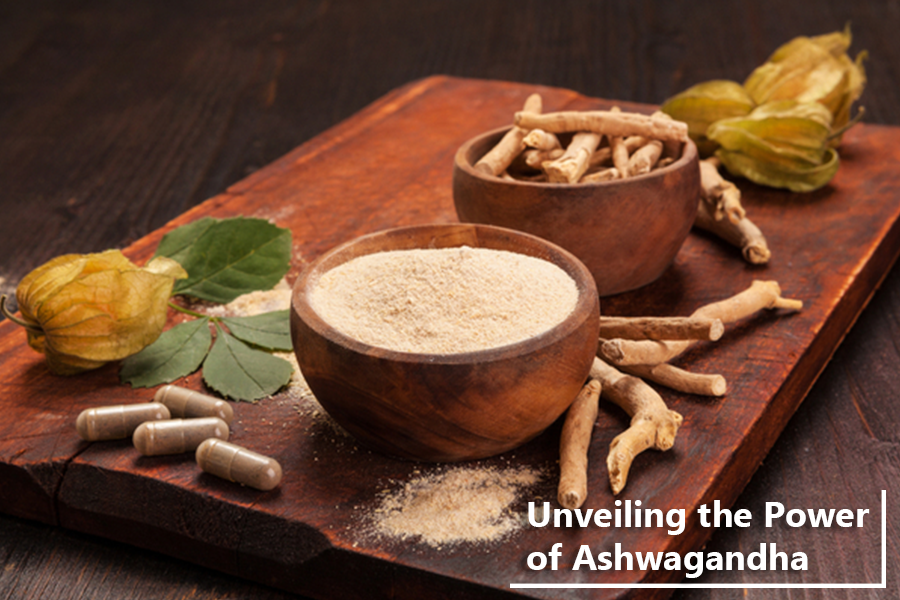 December 01, 2023
       Written By Christian Jones - Content Executive at JM Wholesale  Explore Our Extensive Range Of Nootropics! Have you been feeling overwhelmed and stressed...