Wholesale American Confectionary
As a retailer in the UK, you're always seeking out new opportunities to diversify your offerings and cater to your customer's varied tastes. One such opportunity is the thriving market for wholesale American candy. Discover the growing popularity of American confectionery in the UK, the benefits of stocking these treats in your store, and the broad range of flavours and forms that make wholesale American candy so enticing to customers.
The UK's interest in American culture and products has been a persistent trend, with items from fashion to food attracting consumer attention. The wholesale American candy market is no exception. Known for their unique flavours, colourful packaging, and the thrill of discovering new and exotic treats not found on local shelves, American sweets have become a favourite among UK consumers.
This popularity is partly driven by American pop culture, including movies, TV shows, and social media, which frequently feature tantalising American sweets, sparking the curiosity of UK consumers in search of novelty. This desire to sample these distinct treats has resulted in a burgeoning market for wholesale American candy in the UK.
By incorporating wholesale American candy into your product offerings, your business stands to gain from increased foot traffic, improved sales, and enhanced customer satisfaction. Offering these sought-after sweets can help you tap into a niche market, set your business apart from competitors, and cater to a wide range of customer preferences.
Moreover, the vibrant packaging of wholesale American candy can serve as an attractive marketing tool, enticing customers and encouraging impulse purchases. With a long shelf life, these treats also present a low-risk investment for your business.
One of the main reasons wholesale American candy has such a devoted following in the UK is the vast variety of treats available. From classic Hershey's chocolate bars to tangy Skittles, there's something to satisfy every sweet tooth. Iconic favourites like Reese's Peanut Butter Cups, Baby Ruth, and Butterfinger provide a delightful mix of flavours and textures, transporting customers to their childhood or giving them a taste of American candy tradition.
For customers seeking more modern, innovative tastes, the latest products from American confectionery brands offer unique, bold flavours. From the intriguing blend of sweet and sour in Warheads Sour Twists to the colourful crunch of Nerds, these innovative sweets showcase the creativity of American candy makers. By stocking these cutting-edge treats, your business can stay abreast of the latest confectionery trends and offer customers a taste of the future.
In response to growing demand, the UK market now also offers wholesale American candy that caters to specific dietary needs. Vegan, gluten-free, and sugar-free options like Smart Sweets widen your customer base and accommodate different lifestyle choices. By providing these inclusive alternatives, your business can demonstrate its commitment to customer satisfaction and foster a positive brand image.
As part of our commitment to offering a diverse range of products to meet our customers' varied tastes and preferences, our CBD range now includes wholesale American candy. This expansion has been driven by the rising popularity of American CBD brands that offer candy edibles.
American CBD brands have been at the forefront of innovation, exploring new, exciting ways to incorporate CBD into everyday products. One such innovative approach is the creation of CBD-infused candies. These sweet treats offer a convenient, enjoyable way to consume CBD, making them a popular choice among both regular CBD users and those trying CBD for the first time.
The vibrant world of confectionery, particularly the American candy market in the UK, showcases a dynamic landscape shaped by various influences. One of the most potent influences steering the ebb and flow of the candy market is seasonality. Understanding the seasonality of American candy consumption in the UK can help retailers craft strategic plans to maximise sales and customer satisfaction.
Featured
Featured
Best Selling
Price, low to high
Price, high to low
Alphabetically, A-Z
Alphabetically, Z-A
Date, new to old
Date, old to new
Wholesale American Confectionary Q & A
What is the minimum order quantity for your wholesale American confectionary?
We have no minimum order requirement on our website, allowing you to explore and order our products in any amount you'd like. Please keep in mind that very popular products may go out of stock more quickly, so it may be better to place larger orders for these products.
What are the most popular wholesale American candy brands in the UK?
UK consumers have become accustom to a range of American treats. There are a few stand-out brands that have continued to capture the attention of shoppers:
Pez
Pez, a true icon in the realm of confectionery, has left an indelible mark on wholesale American candy culture with its wonderfully imaginative dispensers and charmingly brick-shaped candies. Born from the creative minds in Austria, Pez seamlessly melds the worlds of toys and confectionery, fashioning an engaging treat experience that sparks a sense of whimsy with every piece.
Pez has become an enduring part of the American sweet tradition, but it's not just the candy itself that's captured the heart of the market. What sets Pez apart is its ingenious packaging. Each candy comes in a distinctive, refillable dispenser, which can be as much a part of the fun as the candy itself. These dispensers are not only functional, they also serve as the canvases for an ever-changing lineup of pop-culture icons. From cherished Disney characters to legendary Star Wars figures, Pez dispensers have often mirrored the popular trends of the times, making them both a sweet indulgence and a collector's item.
Within the wholesale American candy landscape, Pez enjoys a unique position. The candies themselves are delightfully small, perfectly sized for a brief sugar rush. The flavours are diverse and vibrant, ranging from zesty lemon and orange to sweet cherry and strawberry. These fruit-flavoured candies offer a refreshing break from the overwhelmingly sweet and chocolate-dominated candy market, adding a dash of much-needed fruity tang.
And it's this sense of uniqueness that has made Pez an attractive proposition for UK consumers. The novelty of the dispensers - each one a tiny work of art - offers an exciting twist on the traditional candy offering. It's a joyous combination of nostalgia, entertainment, and indulgence, wrapped up in one small package. For the discerning UK candy lover, Pez is more than just a sweet treat; it's an interactive experience that invites play and stimulates the senses.
Warheads
An exemplar of wholesale American candy innovation, Warheads represent a truly electrifying departure from the traditional sweet landscape. Named after the shape of the original hard candy which resembles a round, military-style warhead, this brand is renowned for pushing the envelope when it comes to sourness. It's a call to arms for the adventurous palate, challenging wholesale candy enthusiasts to experience a tongue-tingling, mouth-puckering sensory journey unlike any other.
At the heart of the Warheads brand lies an audacious promise - an extreme tartness that's not for the timid. It's a thrilling test of one's sour tolerance that hits you with an initial wave of intense sour flavour. However, true fans know that if you endure this shocking tart onslaught, you're rewarded with a surprisingly sweet, fruity core that soothes the taste buds, creating an exhilarating roller-coaster of flavours.
Warheads aren't just a one-trick pony, however. Beyond the iconic hard candies, the brand has diversified its product line to introduce various other forms of this power-packed candy. These include sour spray candy - a highly innovative approach that delivers sourness in a fun and novel format, and sour candy cubes - bite-sized morsels of chewy candy that pack the quintessential Warheads sour punch.
What amplifies Warheads' appeal even further is its flamboyant, high-energy packaging. Vibrant hues of green, blue, and yellow dominate the wrappers, alluding to the explosive flavours that await within. The Warheads logo, featuring a grimacing, headband-wearing character aptly named Wally Warheads, is a bold visual proclamation of the intense taste adventure each candy promises.
For UK consumers seeking to broaden their confectionery horizons, Warheads present an enticing opportunity. Its extraordinary balance of extreme sourness that evolves into a pleasantly sweet aftertaste provides an intriguing and exciting twist to the conventional candy experience. The vibrant packaging, coupled with the diverse range of innovative products, makes Warheads an audacious and attractive novelty within the British wholesale candy market.
Tootsie Roll
Established in 1896, Tootsie Roll stands as one of the oldest candy companies in America, a testament to its enduring appeal and the timeless charm of its offerings.
The Tootsie Roll, the flagship product that bears the company's name, is the heart and soul of this brand. Unlike a traditional chocolate bar, the Tootsie Roll presents a unique fusion of a taffy-like texture and a subtle cocoa flavour. This chewy, chocolaty candy defies categorisation, straddling the line between a chocolate bar and a toffee. This distinctiveness makes it an intriguing alternative for UK consumers used to the prevalent caramel and fudge confections.
Expanding beyond their namesake product, Tootsie Roll Industries has created a colourful palette of confectionery delights over the years. One such invention is the Tootsie Pop, an ingenious lollipop filled with a chewy Tootsie Roll centre. This innovative treat provides a dual sensory delight – an initial hard candy shell that gradually reveals the chewy, chocolatey Tootsie Roll core.
The brand also offers the Tootsie Fruit Chews, a vibrant line-up of fruit-flavoured candies that are as visually appealing as they are tantalising to the taste buds. From zesty orange to luscious cherry, these soft, chewy chews are a delightful deviation from the brand's chocolate-centric line, presenting a refreshing burst of fruity flavours.
Tootsie Roll Industries' appeal extends beyond just its diverse product range. There's a comforting sense of nostalgia that emanates from the brand, a nod to its long-standing tradition. The iconic packaging, with its vintage-inspired design, evokes a sense of old-school Americana that's charming and comforting. It's this unique blend of history, innovative confectionery, and classic aesthetics that make Tootsie an appealing prospect for the UK wholesale American candy market.
Reeses
Reese's is an institution in the world of wholesale American confectionery, celebrated for its deft fusion of two universally adored flavours: peanut butter and chocolate. Reese's represents a sweet symphony of taste, effortlessly blending the salty creaminess of peanut butter with the indulgent sweetness of chocolate in a medley that dances delightfully on the tongue.
The crown jewel in Reese's repertoire is undoubtedly the Peanut Butter Cup. Its iconic status transcends American borders, garnering a dedicated following from candy lovers globally. Unlike traditional British sweets, which lean heavily on combinations of caramel, nougat, and milk chocolate, the Peanut Butter Cup offers a unique departure. Its inimitable salty-sweet profile, delivered in a neat, cup-shaped chocolate confection filled with luscious peanut butter, has become emblematic of American confectionery.
However, the Reese's catalogue extends far beyond the famed Peanut Butter Cup. Other delectable offerings such as Reese's Pieces - small, candy-coated bites filled with peanut butter, and Reese's Sticks - layers of peanut butter and crispy wafers coated in chocolate, provide further explorations of their signature flavour combination. The Reese's Nut Bar, another notable product, takes the beloved duo of peanut butter and chocolate and introduces a crunchy texture courtesy of whole peanuts.
What sets Reese's apart is its innovative approach to flavour pairing. The brand has ingeniously capitalised on the love affair between salty and sweet - a combination that tantalises the taste buds and leaves one craving more. It's this masterful balance of flavours, coupled with a diverse product range, that makes Reese's a fascinating choice for UK consumers. It offers an adventurous departure from the typical flavour profiles found in UK confectionery, opening up a new world of tastes that beautifully straddle the savoury-sweet divide.
Red Vines
Established in the heartland of wholesale American candy culture, Red Vines has cemented its place as a cherished purveyor of red liquorice candy. Crafted from a closely-guarded, secret recipe, Red Vines' classic twists weave a tale of confectionery tradition infused with a distinctly American twist.
The Red Vines experience is an intricate dance of textures and flavours. Each piece offers a delightful play of chewy resistance followed by an unravelling sweetness, characterised by a tantalising red fruit flavour. This combination crafts a unique sensory experience, a stark contrast to the more commonly found anise-flavoured black liquorice in the UK.
Central to the Red Vines appeal is their signature shape - long, twisted strands that invite playful eating. Whether they are nibbled gradually or devoured in one go, the iconic twists provide a fun, interactive element to the candy consumption experience.
Adding to the charm of Red Vines is the brand's nostalgic packaging. Clad in a classic white and red design, the packaging harks back to simpler times, evoking a comforting sense of nostalgia. This retro appeal gives Red Vines a timeless quality, setting it apart in a market constantly chasing new trends.
Red Vines provides a welcome alternative to the flavour profile commonly associated with liquorice in the UK market. While the traditional British liquorice flavour leans towards the herbal, slightly bitter notes of anise, Red Vines offers a fruitier, more accessible taste profile. This delightful deviation invites UK consumers to venture into a new facet of liquorice confectionery, one that marries the familiar with the novel.
Icebreakers
As a premier wholesale American confectionery brand under the stewardship of the renowned Hershey's company, Icebreakers has carved a niche in the realm of breath-freshening candies. With a robust offering that spans from sugar-free mints to cooling, fruit-flavoured gum, Icebreakers has championed the fusion of refreshment, flavour, and functionality in confectionery.
Icebreakers' signature products are distinctively shaped and flavoured to deliver an invigorating gust of freshness. Each piece, whether a mint or a chewy gum, encapsulates an intense burst of flavour designed to awaken the senses and freshen the breath. This commitment to potent refreshment sets Icebreakers apart in the candy market, offering an experience that extends beyond simple indulgence.
A defining feature of Icebreakers is the innovative packaging design. Each container features a unique dual-opening system: a smaller opening for personal consumption and a larger one for sharing. This ingenious design marries practicality and social convenience, reflecting the brand's understanding of the multifaceted role confectionery can play in social settings.
Of particular interest to UK consumers may be Icebreakers' dedication to providing sugar-free options. As public consciousness about sugar intake continues to grow, the demand for flavourful, sugar-free confectionery alternatives rises. Icebreakers meets this demand head-on, delivering a range of products that allow consumers to enjoy the refreshing experience without the concern of added sugar.
Jelly Belly
As a connoisseur in the world of jelly beans, Jelly Belly has transformed this simple sweet into an intricate gourmet experience. Recognised worldwide for their vibrant, flavour-packed jelly beans, Jelly Belly offers a veritable feast of over 50 flavours that range from the traditional to the delightfully unexpected.
What sets Jelly Belly apart is their meticulous commitment to encapsulating authentic, true-to-life flavours in every tiny bean. From the tartness of green apples to the tropical burst of mango, each jelly bean promises an immersive taste journey. And it's not just fruit flavours that Jelly Belly has mastered. The brand has ventured into the realm of unconventional tastes, crafting incredibly accurate renditions of popcorn, cinnamon, and even draft beer. This diversity provides a playful exploration of tastes that is both thrilling and delicious.
Jelly Belly also encourages flavour combinations, allowing consumers to become taste alchemists by mixing and matching their beans to create new flavour experiences. For example, combining a lemon and a coconut jelly bean can result in a taste akin to a zesty, tropical pie. This interactive aspect of the Jelly Belly experience stimulates both the imagination and the taste buds, offering a fun way for UK consumers to engage with confectionery.
Adding a layer of daring adventure to their product range is the Jelly Belly BeanBoozled line. This playful collection pairs delicious flavours with their look-alike counterparts that feature weird and wild flavours. You might be expecting to bite into a juicy peach, only to be met with the taste of vomit! This surprising twist makes for a fun game and a memorable candy experience that could particularly captivate younger UK consumers.
In essence, Jelly Belly offers more than just candy; it provides an entertaining, interactive experience steeped in flavour exploration. The quality and variety of their offerings, combined with the potential for taste experimentation, make Jelly Belly a captivating choice for UK candy lovers. From flavour enthusiasts to those seeking a playful twist in their confectionery, Jelly Belly offers an engaging, sensory adventure that goes far beyond the ordinary candy experience.
Airheads
Airheads delivers a unique, exciting gust of fruity flavours through its chewy candy bars. These bright, mouth-watering wholesale American candies burst onto your palate with an intensity of taste that makes each bite a fun-filled adventure.
At the heart of the Airheads experience lies a rich portfolio of flavours that cater to a wide range of preferences. Traditional favourites such as Watermelon and Blue Raspberry provide a familiar yet delightful taste experience. These classics are further enhanced by their deliciously soft and chewy texture, offering a satisfying tactile experience to accompany the vibrant flavours.
Venturing into the more adventurous realm, Airheads also presents intriguing options like the White Mystery flavour. This playful, enigmatic offering injects an element of surprise into each bite, keeping consumers guessing with its ever-changing, undisclosed flavour. This sense of anticipation and discovery adds a layer of fun to the candy-eating experience, enhancing the brand's playful appeal.
Beyond its taste and texture, Airheads also captivates with its bold, colourful packaging. Each candy bar is wrapped in a brightly hued cover that matches its flavour, making Airheads as visually appealing as they are delicious. This eye-catching presentation further amplifies the fun factor, making Airheads a vibrant addition to any candy collection.
For UK consumers who appreciate the playful side of wholesale American confectionery, Airheads offers a distinctively American candy experience that's packed with bold, tangy sweetness and a hint of mystery. Whether you're a fan of traditional fruity flavours or intrigued by the unexpected, Airheads delivers a taste experience that's far from ordinary. It's an invitation to a joyous, flavourful adventure that promises to delight both your taste buds and your sense of fun.
Mike & Ike
Mike & Ike is a staple in the realm of wholesale American confectionery, acclaimed for their succulent, fruit-flavoured chewy candies. Their reputation extends beyond American borders, enchanting candy lovers worldwide with their vibrant colours, distinctive oblong shape, and deliciously soft texture.
Each piece of Mike & Ike candy delivers an intense burst of fruitiness, carefully crafted to mimic the natural taste of a range of fruits. Whether it's the tangy tartness of a green apple or the sweet, sun-ripened flavour of a juicy strawberry, Mike & Ike captures the essence of each fruit with remarkable authenticity. This variety of tastes provides a multi-dimensional flavour journey that appeals to a broad spectrum of palates.
Beyond their commitment to flavour, Mike & Ike also brings an element of visual joy to the confectionery experience. Their candies are brightly coloured to reflect their respective flavours, making them as visually pleasing as they are delicious. This cheerful aesthetic lends an element of playfulness to the brand, making Mike & Ike candies as fun to look at as they are to eat.
Adding to the sensory enjoyment is the brand's signature oblong shape and satisfyingly chewy texture. Each candy offers a gratifying mouthfeel, and the chewy consistency extends the flavour experience, allowing consumers to savour the fruity goodness with each bite.
For UK consumers seeking a wholesale American candy option that offers versatility and a robust flavour profile, Mike & Ike presents an enticing proposition. The brand delivers a fun, flavourful experience that transcends the ordinary, turning the simple act of enjoying candy into an exciting sensory adventure. Mike & Ike offers a sweet escape into the world of fruity, chewy candies, promising a memorable taste journey that UK consumers are sure to appreciate.
Blow Pop
Blow Pops, a signature creation of the American confectionery company Charms, provide a unique, two-tiered candy experience that marries the pleasure of a lollipop with the fun of bubble gum. With their colourful exterior and surprising centre, Blow Pops offer a taste adventure that extends beyond the norm, providing an appealing proposition for UK consumers seeking novelty and sustained enjoyment from their sweet treats.
Each Blow Pop begins as a glossy, fruit-flavoured hard candy shell. Available in a wide variety of tantalising flavours, from the classic cherry and grape to the tropical mango and strawberry, the outer layer provides a delightful burst of sweetness. The lollipop form allows consumers to savour this flavour slowly, drawing out the enjoyment in a way that aligns with the British tradition of taking time to appreciate a good candy.
But the Blow Pop experience doesn't end with the hard candy exterior. Nestled within each lollipop is a core of soft, chewable bubble gum. This hidden treasure transforms the candy experience, shifting from a hard, slow-melting lollipop to a chewy, playful gum that extends the life of the treat and adds an element of fun.
This two-in-one candy design makes Blow Pops a standout choice in the wholesale American confectionery market. Their layered composition provides extended enjoyment, making them perfect for those who want to stretch out their candy experience. This unique blend of features - the lasting sweetness of a lollipop and the chewy fun of bubble gum - sets Blow Pops apart from the traditional sweets found in the UK market.
In essence, Blow Pops offer a unique American twist on candy, providing a layered, playful, and long-lasting treat that combines two beloved confectionery formats. For UK consumers who enjoy a touch of novelty and an extended, multi-textured candy experience, Blow Pops promise a delightful and exciting journey into the world of American confectionery.
Nerds
A testament to the imagination of wholesale American confectionery, Nerds offer a playful, textural candy experience that's unlike any other. These small, brightly coloured candies are distinguished by their irregular shapes and sizes, each delivering a burst of tangy, fruit-infused flavour in a fun, crunchy package. For UK consumers on the hunt for novelty and a multi-sensory experience, Nerds provide a uniquely captivating candy choice.
Each Nerd candy is a tiny parcel of intense flavour. Whether it's the sharp citrus tang of lemon or the sweet, refreshing taste of watermelon, Nerds faithfully encapsulate these fruit profiles in each piece. Their authenticity of flavour ensures that every Nerd offers a concentrated hit of fruitiness, making each handful a delightful mix-and-match of tastes.
But it's not just the flavour that sets Nerds apart. Their distinctive texture plays a crucial role in their appeal. Each Nerd offers a satisfying crunch, followed by a quick dissolve that releases its vibrant flavour. This shift from solid to liquid adds a layer of excitement to the candy experience, offering a contrast to the typically chewy or hard texture of most British sweets.
Additionally, Nerds' packaging is designed with a sense of fun and convenience in mind. Many boxes come with two separate compartments, each housing a different flavour. This design not only maintains the freshness of the candies but also allows consumers to mix and match flavours to their liking, adding an interactive element to the candy-eating experience.
Sour Patch Kids
In the vibrant world of wholesale American confectionery, Sour Patch Kids stand out for their delightful play on contrasts. These soft, chewy candies begin with a tantalising tartness that smoothly transitions into a sweet, fruity finish, creating a memorable taste journey that's both thrilling and satisfying. For UK consumers intrigued by the marriage of opposing flavours and textures, Sour Patch Kids represent an exciting foray into the dynamic spectrum of American sweets.
Every Sour Patch Kid is meticulously designed to deliver a multi-stage flavour experience. At the onset, a dusting of sour sugar crystals jolts the taste buds into action, offering a tartness that's refreshingly zingy without being overwhelmingly acidic. This initial sour burst sets the stage for the subsequent sweetness, turning every bite into a fascinating dance of contrasts.
Beneath the sour sugar coating lies the heart of the candy: a chewy, fruity core that provides the perfect counterpoint to the initial tartness. Whether it's the juicy burst of a citrus orange, the refreshing sweetness of a watermelon, or the tangy punch of a ripe berry, every Sour Patch Kid captures the essence of fruit in its sweetness, offering a full-bodied, authentic flavour.
Adding to the fun of the flavour experience is the candy's playful shape. Shaped like little humanoid figures, Sour Patch Kids bring a sense of whimsy to the candy landscape, making them not only tasty but also visually enjoyable. The colourful presentation, coupled with their soft and satisfyingly chewy texture, further heightens the sensory delight.
Swedish Fish
Adding a whimsical twist to the realm of wholesale gummy candies, Swedish Fish are a quintessential American confectionery that draws inspiration from across the Atlantic. These bright red, fish-shaped delights offer a soft, chewy texture coupled with a distinctive, sweet flavour that has captivated candy lovers for decades. With their unique form and flavour profile, Swedish Fish provide an enticingly offbeat option for UK consumers keen to sample the variety of the American candy landscape.
Contrary to what the name might suggest, Swedish Fish aren't flavoured like seafood. Instead, they sport a sweet, berry-like flavour that's unique within the gummy candy category. While the exact flavour profile has been a topic of speculation and debate among candy enthusiasts, many describe it as being similar to lingonberry – a nod to the candy's Swedish roots. This distinctive taste adds a layer of mystery and enjoyment to the Swedish Fish experience, making each bite a tantalising guessing game of sorts.
Swedish Fish's most striking feature, however, is their fun, fish-like shape. Whether it's the familiar outline of the fish or the embossed details on the body, Swedish Fish are a joy to look at before they're enjoyed. This playful form brings a sense of whimsy and delight to the candy-eating experience, setting Swedish Fish apart from their more traditionally-shaped counterparts.
The texture of Swedish Fish is another highlight. Their consistency is pleasantly chewy – offering just the right level of resistance before giving way to a satisfyingly soft chew. This texture, combined with the unique flavour and distinctive shape, makes Swedish Fish a three-dimensional sensory delight.
M&Ms
M&Ms are a symbol of wholesale American confectionery that have transcended geographical boundaries to achieve global recognition and admiration. With their distinctive colourful candy shells and lusciously creamy centres, M&Ms offer a myriad of taste experiences that has secured their place in the hearts of chocolate lovers worldwide. For UK consumers, the brand presents an appealing mix of the familiar and the new, packed in a fun, bite-sized format that's sure to delight people across the age spectrum.
What sets M&Ms apart is the harmonious blend of textures within each piece. The candy exterior of every M&M is a crisp, brightly coloured candy shell that crunches satisfyingly with each bite, giving way to the smooth and delectable chocolate centre. The juxtaposition of the crunchy outer shell with the creamy interior ensures a multi-layered experience that keeps M&M fans coming back for more.
But M&Ms are not just about milk chocolate. Over the years, the brand has expanded its repertoire to include an array of enticing variations, each with its own unique charm. The popular Peanut M&Ms, for instance, introduce a whole roasted peanut into the mix, adding another layer of crunch and a welcome hint of saltiness that perfectly complements the sweet chocolate. Other variants like Crispy, Pretzel, and Almond each add a unique spin to the classic M&M, inviting consumers to explore a spectrum of flavours and textures.
In addition to the sensory delight they offer, M&Ms are also known for their fun and engaging brand personality. The colourful packaging, the playful advertising featuring animated M&M characters, and the brand's commitment to innovation in flavour and format have all contributed to making M&Ms a household name and a much-loved treat.
Starburst
Starburst, the classic fruit-flavoured candy brand, has experienced its own fascinating journey in the whirlwind of online trend-setting. Just as TikTok and Instagram have altered the way we perceive and engage with food and beverage trends, these platforms have also influenced the popularity and consumer perception of brands like Starburst.
Starburst, known for its bright wrappers and even brighter flavours, has been a staple in the wholesale American candy landscape for decades. The candy's enduring appeal lies in its unique texture and variety of fruit flavours, a combination that has delighted generations of candy lovers. However, in the evolving digital age, Starburst's success is not just tied to the candy's tangy taste or its colourful packaging, but also its presence in the social media sphere.
In fact, TikTok, known for its viral food trends, has played a significant role in bringing classic candies like Starburst back into the limelight. For instance, TikTok trends like the #StarburstArtChallenge, where users create intricate designs using Starburst wrappers, or the #StarburstRecipe trend, featuring innovative ways to incorporate Starburst candies into desserts, have contributed to a resurgence in the candy's popularity. These trends have sparked a renewed interest in Starburst, pushing retailers to ensure the candy is well-stocked and prominently displayed in their stores.
For retailers, being aware of and engaging with these trends is crucial. Participating in these trends, whether by sharing user-generated content related to the #StarburstArtChallenge or creating their own unique Starburst recipes, can help retailers align themselves with their customers' interests. Collaborating with influencers, who often serve as trendsetters on these platforms, can also provide an additional boost in promoting Starburst sales.
Butterfinger
Butterfinger, with its distinctive crunchy peanut butter core and chocolate coating, is a beloved classic in the American candy market. Its unique flavour and texture have earned it a devoted following, making it a staple in candy aisles across the country.
The popularity of Butterfinger lies in its unique composition. The blend of crunchy, flaky peanut butter and smooth, creamy chocolate offers a contrast that is delightful to the palate. However, its appeal is not limited to its flavor and texture. Butterfinger also represents a shared experience - an indulgence relished during movie nights, game days, or as an everyday treat.
Laffy Taffy
Laffy Taffy, renowned for its stretchy, tangy delightfulness and the laughter-inducing jokes printed on each wrapper, is a distinctive player in the wholesale American candy scene. This iconic treat offers a multi-faceted experience, engaging not only the taste buds but also the sense of humour, making it a joyous indulgence for both children and adults alike.
Laffy Taffy's appeal goes beyond the realm of taste and texture. The candy's fun-loving personality, displayed through the brand's signature jokes and puns found on every wrapper, plays a crucial role in setting it apart from other sweets. It's this playful and interactive element that often sparks nostalgia, bringing back memories of sharing jokes and giggles with friends.
Almond Joy
Almond Joy, known for its delectable combination of rich milk chocolate, chewy coconut, and crunchy almonds, has crafted a loyal consumer base due to its tropical taste and distinctive texture. This candy bar, with its exquisite blend of flavours, stands out in the American candy landscape, offering a unique escape to tropical paradise with each bite.
Almond Joy's charm is not limited to its unique taste profile. This wholesale candy's inherent "joyfulness" is an integral part of its brand identity and is something retailers can capitalize on. The candy bar has consistently communicated a feeling of joy and relaxation, often reflected in its marketing campaigns. As such, in a bustling retail environment, Almond Joy can be positioned as a mini getaway, a small piece of indulgence that offers a moment's escape from the rush of everyday life.
In the realm of marketing strategies, retailers can accentuate the feeling of 'joy' and 'escape' embodied by Almond Joy. This might involve setting up promotional activities that invite customers to imagine a moment of relaxation. For instance, a summer campaign could encourage customers to envision enjoying an Almond Joy while lounging at the beach. This not only highlights the candy's unique taste but also connects with customers on an emotional level, providing them a narrative wherein Almond Joy is part of their relaxation and self-care routines.
Lifesavers
Distinct in design and flavour, Lifesavers are a long-standing staple in wholesale American candy, offering a delightful fruity experience with a hint of nostalgia. Their recognisable lifebuoy shape, fruit-filled flavours, and enduring appeal provide UK consumers with a delicious glimpse into a cherished American candy tradition.
One cannot discuss Lifesavers without highlighting their unique ring-shaped design. This clever form, reminiscent of a maritime life preserver, lends the candy its name and offers a fun, visual appeal that sets it apart from standard hard candies. Beyond just aesthetics, this signature shape is practical too. The hole in the centre allows the candy to last longer, prolonging the enjoyment of its fruity flavours.
Diving into the flavour profiles, Lifesavers boast an impressive range of fruit-centric tastes. Whether it's the tart punch of green apple, the sweet burst of cherry, or the tropical allure of pineapple, each Lifesaver flavour is meticulously crafted to deliver a true-to-life fruit experience. This attention to authentic flavour results in a full-bodied, vibrant taste that lingers on the palate, extending the enjoyment well beyond the initial bite.
Lifesavers are not only delicious but also remarkably versatile. These hard candies are perfect for those moments when you're looking for a slow, savoury treat. They also make excellent breath fresheners, thanks to their long-lasting fruity flavours. Additionally, their individually wrapped pieces and convenient roll packaging make them an ideal on-the-go sweet treat.
Milk Duds
Milk Duds emerge as a delightful blend of chewy caramel and silky milk chocolate, promising a unique flavour and texture journey that's hard to resist. Crafted by the renowned Hershey's company, Milk Duds present a delectable union of classic ingredients that can captivate UK consumers with a taste for confectionery that marries the rich creaminess of chocolate with the sweet allure of caramel.
At the heart of each Milk Dud lies a core of chewy caramel that offers a satisfyingly prolonged chew. This isn't your average caramel; it's a sweet, buttery concoction that gently stretches with each bite, releasing its full-bodied sweetness gradually for a prolonged taste experience. This lingering caramel flavour creates a deeply comforting sensation, making Milk Duds a perfect wholesale American candy to savour at leisure.
Encasing this soft caramel centre is a velvety layer of Hershey's signature milk chocolate. This chocolate shell introduces a touch of creamy indulgence to the Milk Dud experience. The smooth chocolate pairs harmoniously with the chewy caramel, the flavours intermingling in an exquisite dance that celebrates the magic of simplicity.
Charleston Chew
Charleston Chews embody the spirit of the Roaring Twenties in the form of an irresistible wholesale American candy. They serve up a delectable marriage of chewy nougat and smooth chocolate coating, making every bite a delightful plunge into sweet indulgence. Available in the classic flavours of vanilla, chocolate, and strawberry, Charleston Chews extend a versatile palette of tastes that can pique the interest of UK consumers who relish variety and authenticity in their candy selection.
A defining characteristic of Charleston Chews is their nougat centre - a light, airy, and chewy delight. This nougat is the heart and soul of the candy, providing a full-bodied, almost marshmallow-like texture that contrasts beautifully with the crisp chocolate exterior. Depending on the variant, the nougat may carry the comforting sweetness of vanilla, the rich depth of chocolate, or the bright burst of strawberry, each flavour meticulously crafted to elevate the candy experience.
Cloaked around this flavourful nougat is a thin, yet impactful layer of chocolate. This coating provides a perfect counterpoint to the chewy nougat, offering a layer of smooth, creamy sweetness that encases the chewy interior in a delightful chocolate embrace. The chocolate layer not only contributes to the taste but also adds a tactile pleasure, melting smoothly in the mouth while the nougat provides a satisfyingly prolonged chew.
Lemonhead
Delving into the realm of zesty, citrus-flavoured American candies, Lemonheads by Ferrara Candy Company stand out with their tangy lemon punch that sparks the palate to attention. These compact, round candies embody a thrilling flavour journey from sweet to sour, making them an excellent choice for UK consumers who crave a citrusy edge to their confectionery.
The Lemonhead experience starts with a bright, sweet outer shell. It's a welcoming beginning, offering an initial burst of sugary sweetness that belies the tart twist to come. This shell, smooth and hard, also adds a satisfying crunch to the candy experience, creating a textural interplay that adds a layer of complexity to its consumption.
Beneath this sugary shell lies a tart, lemon-infused core, where Lemonheads truly earn their name. This centre strikes a sour note that zings the taste buds with a bold, tangy kick. Authentic and intensely lemony, this heart of sour offers a delightful contrast to the candy's sweet exterior. The sour burst doesn't overwhelm but rather excites the palate, making Lemonheads a captivating, wake-up-call of a candy.
While the classic Lemonhead is a lemon lover's dream, Ferrara Candy Company also offers additional flavours for those seeking diversity. For instance, there's Cherryhead, which replaces the lemon zing with a sweet, cherry undertone. Applehead offers a tangy green apple variant, and Grapehead brings a taste of juicy, purple grapes. Each version of these 'Head' candies delivers its unique take on the balance of sweet and sour, allowing consumers to explore a full spectrum of fruity flavours.
Candy Corn
Candy corn, with its unmistakable tricolor design and sweet, mellow flavor, is a distinctively American treat that has become synonymous with fall and Halloween celebrations. This candy, despite its simplicity, carries with it a rich tradition and a sense of nostalgia that uniquely appeals to the masses.
The key to candy corn's appeal is twofold: its association with seasonal festivities and the wave of nostalgia it often induces. With its iconic status as a Halloween staple, candy corn has the power to instantly evoke the spirit of fall. Its flavor, while straightforward, is unique among candies and often reminds consumers of childhood and traditions.
For retailers seeking to maximise sales of candy corn, an understanding of its seasonal and nostalgic appeal is paramount. Rather than merely presenting candy corn as a standard candy offering, they can highlight its role as an emblem of celebration, making it a must-have for the season.
Gushers
Gushers, with their unique fruit-flavoured profiles and distinctive juicy centers, have remained an enduring favourite in the wholesale American candy market. These delectable snacks provide a unique experience for the consumer, blending a pleasing texture with a burst of flavour that instantly resonates with the candy lover's palate.
Despite the continual evolution of confectionery tastes and trends, Gushers have maintained a significant presence within the candy landscape. Their appeal transcends their sensory delight; these candies represent an emotion, a throwback to simpler times, and this aspect of nostalgia has been pivotal in securing their enduring popularity.
Hot Tamales
Representing an unconventional detour from the standard sweet profiles typically associated with wholesale American candy, Hot Tamales from Ferrara Candy Company deliver a bold, spicy twist. As chewy, cinnamon-flavoured candies known for their signature heat, Hot Tamales open the door to an entirely new taste sensation. This makes them an excellent choice for UK consumers with a predilection for spice and a warming taste of cinnamon in their confectionery treats.
Hot Tamales are not your typical candy. Each piece packs a punch with a powerful cinnamon flavour that melds sweetness with a hint of spice. This burst of cinnamon offers a warming sensation that lingers on the palate, stimulating the senses in a manner akin to a hot, spiced beverage. It's an unexpected but delightful experience that distinguishes Hot Tamales from their candy counterparts.
These candies are also remarkable for their chewy texture. Each Hot Tamale provides a satisfying bite, the chewy exterior gradually yielding to a softer, melting interior. This chewiness prolongs the flavour journey, allowing the heat and the sweet to fully unfold over time, intensifying the overall taste experience.
Hot Tamales come in a fiery red colour, signalling the spicy experience that awaits within. This vibrant hue, together with the sleek and elongated shape of the candies, add to the brand's distinctive identity, making it a standout in the candy aisle.
Toxic Waste
Toxic Waste, a brand that produces notoriously sour candy, creates a thrilling sensory experience that has earned it a dedicated following among adventurous candy lovers. This ultra-tart candy line, housed in novelty "toxic waste drum" packaging, offers an audacious challenge to consumers - can you handle the sour?
At the heart of Toxic Waste's appeal is the excitement and anticipation it cultivates. With its promise of an intense, super-sour candy experience, Toxic Waste invites consumers to participate in a playful, sensory challenge. The candy offers not only a unique flavor profile but also an interactive, entertaining experience.
Retailers looking to bolster their sales of Toxic Waste need to emphasise this sense of daring adventure. Rather than merely promoting Toxic Waste as another candy option, they can position it as an exhilarating, fun-filled challenge waiting to be taken on.
Hersheys
Hershey's, a household name in the global confectionery landscape, embodies the quintessential taste of American chocolate. As one of the world's largest chocolate manufacturers, Hershey's has developed an impressive product range that has something for every chocolate lover, promising UK consumers a delightful journey into the iconic flavours of American sweets.
Hershey's flagship product, the Hershey's Milk Chocolate Bar, is a beloved classic. It offers a unique flavour profile compared to traditional British chocolates, defined by its mild sweetness, creamy texture, and a subtle tangy aftertaste. This combination creates a chocolate experience that is distinctly Hershey's and distinctly American.
Then there are Hershey's Kisses, famous for their unique teardrop shape. Each Kiss is a bite-sized piece of creamy, smooth chocolate, making them an irresistible, easy-to-eat treat. The brand has also diversified the Kisses range with a variety of flavours such as almonds, cookies 'n' creme, and caramel, giving consumers a wider palette of tastes to explore.
The Hershey's Cookies 'n' Creme bar is another standout in the lineup. This candy bar offers a mouth-watering combination of sweet, creamy white chocolate and crunchy chocolate cookie bits. It delivers a pleasing contrast of textures and flavours, adding to the brand's broad spectrum of taste experiences.
Payday
PayDay, a distinctive wholesale American candy bar known for its generous coating of salted peanuts around a caramel core, holds a unique position in the confectionery landscape. Its combination of sweet and salty flavours paired with a satisfying crunch gives it a special appeal to those who crave a candy experience that steps out of the norm.
The allure of PayDay is rooted in its divergence from traditional candy bar expectations. Rather than relying on the ubiquity of chocolate, PayDay boasts a nutty, caramel profile that delivers both in flavor and texture. This distinctiveness allows it to carve out a niche amongst candy enthusiasts who appreciate the blend of sweet and salty.
For retailers, understanding the unique appeal of PayDay is crucial in devising effective strategies to enhance its sales. Rather than marketing it alongside the multitude of chocolate-centric candies, PayDay can be highlighted for its unique characteristics.
To make PayDay stand out, retailers might create a "Sweet and Salty" section in their stores, featuring candies that offer a similar flavor profile. By grouping these items together, retailers can cater to consumers who specifically seek out this combination, thereby drawing attention to PayDay and similar offerings.
Jolly Rancher
Jolly Rancher, an American candy brand recognised for its vibrant, intensely fruity offerings, presents a dynamic and unforgettable confectionery experience. Known for their robust flavours and long-lasting taste, Jolly Rancher candies encapsulate the spirit of exploration and the joy of variety, making them an exciting prospect for UK consumers on the lookout for the quintessential American candy experience.
Central to Jolly Rancher's appeal is their roster of hard candies. These aren't your average sweets – each piece delivers a concentrated burst of bold fruit flavour that lasts from the first suck until the candy fully dissolves. Whether it's the juicy burst of watermelon, the tangy taste of green apple, or the exotic allure of cherry, each flavour is a testament to Jolly Rancher's dedication to creating a memorable taste experience.
But the exploration doesn't stop at hard candies. Jolly Rancher has expanded their range to include gummies, lollipops, and fruit chews, all radiating the same intensity of fruit flavour the brand is celebrated for. Their gummies offer a chewy, soft texture, a wonderful contrast to their hard candies, while their lollipops and fruit chews provide alternative ways to savour the iconic Jolly Rancher taste.
Next in line are the Jolly Rancher gummies. These soft, chewy candies are a texture lover's delight. They provide an alternative way to relish the iconic Jolly Rancher flavours. The gummies are satisfyingly chewy without being too sticky, and each bite is a morsel of fruity goodness that speaks to the senses.
For those who prefer their sweets on a stick, Jolly Rancher's lollipops offer the classic flavours in a form made for leisurely indulgence. They are perfect for savouring the rich taste in a slow, gradual crescendo of flavour.
3 Musketeers
The 3 Musketeers bar brings a new definition of indulgence to the wholesale confectionery scene. It stands as an exquisite representation of simplicity at its finest, consisting of a light and fluffy whipped nougat centre generously coated with a luscious layer of smooth milk chocolate. What sets the 3 Musketeers bar apart from the crowd is its remarkable lightness - a characteristic that might seem at odds with its indulgent persona, but one that has endeared it to candy lovers across the globe.
In a candy world often dominated by dense and intense flavours, the 3 Musketeers bar prides itself on its softer, less overwhelming approach. This relative lightness doesn't compromise on taste or satisfaction but instead offers a different, more delicate form of pleasure. It's like a sweet treat on a cloud, providing that indulgent chocolate experience without the accompanying feeling of heaviness.
To the UK consumers, known for their love of cream-filled and denser confectionery, the 3 Musketeers bar brings an enticing alternative. It provides a refreshing deviation from the norm and could be a fascinating option for those seeking to explore a lighter yet fulfilling chocolate experience. Each bite of a 3 Musketeers bar is an invitation to delight in a candy that beautifully marries subtlety with satisfaction, offering a confectionery experience that's out of the ordinary.
Baby Ruth
Under the established banner of Ferrero, Baby Ruth presents itself as a tantalising sensory journey into the realm of wholesale American candy bars. This captivating confectionery piece boasts a layered complexity in its composition - a hearty mix of crunchy peanuts, rich caramel, and chewy nougat, all enrobed in a velvety cloak of compound chocolate. The interaction of these elements within Baby Ruth brings a multifaceted indulgence to the palate, harmonising sweet and salty notes with contrasting textures for a robust, satisfying chew.
Each component in a Baby Ruth bar brings its own character to the ensemble. The peanuts provide a satisfying crunch and an earthy, slightly salty undertone, while the caramel imparts a sweet, buttery richness that enhances the overall sweetness of the bar. The chewy nougat lends a pleasantly soft texture and a mellow sweetness that balances the stronger flavours. Enveloping these is the compound chocolate layer, adding a smooth, creamy element that ties the bar together.
For UK consumers, Baby Ruth provides a delightful deviation from the more traditional British confectionery offerings. Its unique combination of textures and flavours - particularly the salty-sweet interplay and the blending of nuts, caramel, and chocolate - can be highly appealing. The Baby Ruth bar invites UK consumers to explore a different side of the confectionery spectrum, one that straddles the line between the familiar and the novel, promising an exciting and satisfying taste adventure.
Funfetti
Funfetti, a brand born under the Pillsbury umbrella, redefines the cake mix by merging a sublime taste experience with a joyful aesthetic appeal. The cornerstone of Funfetti's appeal lies in their whimsical cake mixes, where vibrant confetti sprinkles are dotted throughout a premium white cake mix, bringing a burst of colour to every bite.
When baked, Funfetti cake reveals a playful, polychromatic interior that delivers not just on taste, but also on visual enjoyment. The colourful sprinkles peppered throughout the cake create a joyous, festive ambiance, turning an ordinary baking experience into a celebratory event. This novel approach of integrating visual delight into a taste-focused product can be quite appealing to UK consumers who appreciate the intersection of culinary art and entertainment.
Funfetti does not merely cater to the palate; it invites the consumer to participate in the creation of the final product. The brand promotes the do-it-yourself aspect of home baking, turning it into a fun-filled, engaging activity that transcends the simple pleasure of eating. The end product is not just a slice of cake, but a slice of a shared, joyous experience.
Moreover, Funfetti extends its colourful approach beyond cake mixes. The brand also offers a variety of other products, such as frostings and pancake & waffle mixes, each imbued with the same colourful, festive spirit that defines Funfetti. Whether you're looking for a festive birthday cake or a cheerful start to your day, Funfetti offers UK consumers a delightful, interactive baking experience that culminates in a deliciously sweet treat.
Skittles
Skittles is a beloved American candy brand that is known worldwide for its bright colours and bold, fruity flavours. Each bite-sized, chewy candy is coated in a hard shell and marked with a distinctive 'S', offering a satisfying blend of textures from the initial crunch to the soft chew within.
The standard Skittles line-up includes familiar fruit flavours such as grape, lemon, green apple, orange, and strawberry. But what sets Skittles apart and piques the interest of UK consumers is the brand's playful innovation with new and exciting varieties that are typically only available in the USA.
One such variant is Skittles Wild Berry, a mix that includes berry punch, strawberry, melon berry, wild cherry, and raspberry flavours for a more tangy and berry-focused tasting experience. Skittles Tropical brings an exotic twist to the candy, with flavours like banana berry, kiwi lime, mango tangelo, pineapple passionfruit, and strawberry starfruit.
For those who enjoy a bit of heat, Skittles Sweet Heat offers fruity flavours with a spicy kick, including fiery watermelon, blazing mango, sizzlin' strawberry, and flamin' orange. There are also Skittles Sour for fans of tart flavours and Skittles Desserts that emulate the taste of classic dessert flavours like raspberry sorbet and orange crème.
This constant innovation and the fun of discovering new flavour combinations make Skittles an intriguing and enjoyable choice for UK consumers eager to "Taste the Rainbow" in all its diverse forms.
Cry Baby Bubble Gum
Cry Baby Bubble Gum has been a beloved brand for many years. Established in the early 1990s by the renowned candy manufacturer Tootsie Roll Industries, Cry Baby Bubble Gum quickly earned a reputation for its super sour taste that set it apart from the crowd.
The idea behind Cry Baby Bubble Gum was both simple and ingenious. At a time when sweet and fruity flavours dominated the bubble gum market, Tootsie Roll Industries decided to take a different route. They introduced a gum that was not just sour, but intensely so, providing an invigorating experience that was a far cry from the norm.
The name "Cry Baby" was chosen to encapsulate the brand's unique selling proposition - a gum so sour it could make you cry. This tongue-in-cheek approach resonated with consumers, especially the younger demographic, and helped establish Cry Baby Bubble Gum as a fun and adventurous brand.
Over the years, Cry Baby Bubble Gum has evolved, adapting to changing consumer preferences while staying true to its sour roots. Today, the Cry Baby range includes a variety of products, from the classic gumballs to wax bottles filled with sour liquid, all bearing the signature Cry Baby intensity.
What sets Cry Baby Bubble Gum apart is not just its sourness but the exciting flavour journey it offers. When you first pop a piece into your mouth, you're hit with a powerful wave of sourness that is sharp and exhilarating. But as you continue to chew, the sour coating dissolves to reveal a sweet, fruity gum that offers a delightful contrast to the initial tartness. It's this transition from sour to sweet that makes the Cry Baby experience so memorable and enjoyable.
Sour Punch
Sour Punch, another popular American brand, offers a distinct and adventurous spin on traditional confectionery. Launched in 1990 by the American Liquorice Company, a family-owned business with over a century's worth of experience in candy-making, Sour Punch has grown to become one of the leading names in the sour candy segment in the United States.
Sour Punch prides itself on delivering a punch of puckering sourness followed by a sweet, satisfying relief. True to its name, the brand specialises in creating boldly sour and wildly flavourful treats that promise a multisensory experience for candy lovers.
The flagship product of Sour Punch is its iconic Sour Punch Straws. These are long, hollow, liquorice-style candies coated with a sugary, sour-sweet crystal layer. The moment you bite into a Sour Punch Straw, you're met with a tangy exterior that immediately tingles your taste buds. This initial burst of sourness gradually gives way to the underlying sweet flavour of the chewy candy straw, creating a delightful interplay of contrasting flavours.
Available in a variety of flavours - including strawberry, blue raspberry, apple, and cherry - Sour Punch Straws have been a hit among both children and adults. The fun doesn't stop with eating, either. The straw shape of these candies has led to them being used as actual straws, providing a flavour-infused sip when used with your favourite drinks.
Over time, the Sour Punch line has expanded to include other exciting sour confections like Sour Punch Bites, Sour Punch Twists, and even a rainbow variant of the famous Sour Punch Straws. Each product brings its own twist to the sour candy experience while remaining true to the brand's core values of bold flavours and fun eating experiences.
Now, Sour Punch is crossing the Atlantic to bring its unique brand of fun and flavour to the UK. For the uninitiated, expect an experience that is far removed from the more traditional sweets you might be accustomed to. Sour Punch products aren't just about providing a momentary treat; they're about creating memories and sharing laughter, one tangy bite at a time.
Haribo
Established in Germany and now cherished globally, Haribo has long been a go-to brand for those seeking a chewy, flavourful delight. Its popularity has only grown since Haribo established a strong presence in the United States, taking the American confectionery market by storm.
Founded by Hans Riegel in Bonn, Germany, in 1920, Haribo's name comes from an inventive combination of letters from the founder's name (HAns RIegel) and his home city (BOnn). Haribo introduced the world to the original gummy bear, known in Germany as Goldbären, forever changing the candy landscape.
Haribo's expansion into the American market represented a merging of German quality with American enthusiasm for fun, flavourful sweets. Haribo's iconic products – from the original Goldbären to an exciting variety of gummy candies, liquorice twists, and fizzy colas – have found a place in American homes and hearts.
One standout product that embodies Haribo's spirit is the Starmix. A bag of Starmix is a delightful assortment of the brand's most beloved candies. It provides a medley of flavours and shapes, including the classic gummy bear, the fizzy cola bottle, and a variety of foam sweets. It's a party in a bag that showcases the diversity and fun Haribo delivers.
While Haribo has adapted to cater to the American palate – introducing new products and flavour combinations – the brand remains committed to its roots of providing high-quality confectionery. Rigorous quality standards are applied to the manufacturing process, ensuring that every Haribo product lives up to the brand's reputation for excellence.
Muddy Bears
Unconventional, fun, and oh-so-delicious, Muddy Bears are a true testament to American innovation in the confectionery world. This unique candy, known for its distinct combination of gummy bears and chocolate, is a product of Taste of Nature, Inc., a Santa Monica-based candy manufacturer known for their inventive and quirky confections.
Founded in the early 1990s, Muddy Bears immediately stood out from the crowd. Instead of creating another traditional gummy or chocolate treat, Taste of Nature decided to blend these two favourites together. The result? A gummy bear that was completely drenched – or, to fit the branding, 'muddied' – in rich, creamy milk chocolate.
Muddy Bears are the perfect marriage of texture and flavour. The chewy, fruity gummy bears offer a surprising contrast to the smooth, velvety milk chocolate coating. Each bite delivers a burst of sweetness from the chocolate, quickly followed by the tangy, fruity flavours of the gummy bear within. The dual experience of biting through the chocolate exterior to the gummy interior makes for a delightful, texture-rich snacking experience.
The Muddy Bears product line has since expanded to include a variety of flavours and even a chocolate-covered fruit version, giving fans even more ways to enjoy this one-of-a-kind treat. Despite these new additions, the original chocolate-covered gummy bear remains the brand's flagship product, much loved for its originality and taste.
Bringing a sense of fun and indulgence to the candy aisle, Muddy Bears are a proud representation of the creativity and playfulness inherent in American confectionery. For those with a sweet tooth looking for something a little different, Muddy Bears offer an exciting departure from more traditional candy options. It's not just about enjoying a sweet treat - it's about embracing the unexpected and making snack time a little more exciting.
What is the shelf life of the American confectionery you stock?
The shelf life of our American confectionery varies by product. Generally, most confectionery items have a shelf life of between 6 to 12 months, but this can be longer for certain items such as hard candies or chocolates. Items like marshmallows and jelly candies typically change in texture after being stored for a few months, even if they do no expire.
We ensure that all our products are as fresh as possible when they reach you, and all items are clearly labelled with their best before dates.
Do you stock limited edition or seasonal wholesale American confectionary?
Absolutely, we pride ourselves on offering a wide range of limited edition and seasonal wholesale American candy. Our selection is carefully curated to bring our customers the most exciting and sought-after confectionery items that hit the market. Whether it's an unusual flavour from a well-known brand or a festive twist on a beloved classic, we strive to keep our offerings fresh, exciting, and ever-changing.
Our limited edition sweets encompass a myriad of delights that are only available for a short period of time. Often these are unique flavours or twists from popular brands, such as the different flavour iterations of Oreos, limited release M&Ms, or even rare versions of classic candies like Reese's and Kit-Kat. These special versions are typically released to commemorate special events, holidays, or promotional tie-ins with movies or TV shows, so they're highly collectible and sought after.
In terms of seasonal candies, we stock a wide variety for each holiday season throughout the year. For example, we carry a wide selection of specialty Valentine's Day chocolates in February, an abundance of jelly beans and chocolate bunnies for Easter, a spooky assortment of treats for Halloween, and a plethora of peppermint and gingerbread flavoured sweets for the Christmas holiday season. Seasonal candies are a fun way to celebrate and enjoy the changing of the seasons and the different holidays throughout the year.
Since these items are available for a limited time and often in limited quantities, they tend to be very popular and sell out quickly. That's why we encourage our customers to check our website frequently to see the latest additions and restocks. You can browse by category, brand, or simply view our 'New Products' section to find the latest and greatest in American confections.
Can I request a specific wholesale American confectionery product not currently listed?
Absolutely, we are always open to customer suggestions and are always happy to hear product suggestions that are not currently in our catalogue. Please contact us with your request and we will try our utmost to stock it.
Do you have any speciality wholesale American candy, such as vegan, gluten-free, or sugar-free?
Yes, we do carry a range of specialty American sweets to cater to different dietary needs and preferences. This includes vegan, gluten-free, and sugar-free options. You can find these details in the description for each product.
How are American sweets different from European sweets?
Our wholesale American sweets have a reputation for their bold flavours and vibrancy, reflecting the country's diverse and adventurous spirit. When biting into an American candy, one can expect a burst of intense flavour. Whether it's the super-sour punch of Warheads, the warming spice of Hot Tamales, or the unique blend of salty and sweet in a Reese's Peanut Butter Cup, American sweets don't shy away from delivering a strong taste experience. Furthermore, our wholesale American confectionery is known for its innovation and playfulness. Consider the dual-flavour, pebble-like Nerds, or the Jelly Belly beans with their extensive array of flavours, each one a delightful surprise. It's not just about the taste but also the overall sensory experience.
One significant difference between American and European sweets lies in their key ingredients. American sweets frequently use high-fructose corn syrup as a sweetener, owing to its affordability and sweetness. Derived from corn, this ingredient is a common feature in many American products, from candies to sodas. High-fructose corn syrup gives American sweets their distinctive, intense sweetness that is often noticeably different from their European counterparts.
European sweets, on the other hand, have a more traditional approach and often focus on simple, quality ingredients. European sweets, particularly those from countries like Switzerland, Belgium, and France, are renowned for their indulgence and craftsmanship. In contrast to American sweets, European confections often use beet sugar or cane sugar as a sweetener, contributing to a subtly different sweetness that is usually less intense and more balanced.
The use of real sugar often gives European sweets a texture and taste that many find more natural and refined. Take, for example, the Swiss chocolate that is known for its smoothness, creaminess, and depth of flavour. Similarly, traditional British sweets like wine gums, Turkish delight, and liquorice all-sorts boast a variety of textures and nuanced flavours that bear the mark of time-honoured confectionery traditions.
Moreover, European sweets tend to feature natural flavours and colours more frequently than American sweets. Whether it's the fruit flavours in a pack of British Rowntree's Fruit Pastilles, or the rich cocoa in a bar of Belgian dark chocolate, the emphasis is often on replicating and enhancing natural tastes.
Furthermore, the concept of 'terroir' – the idea that the flavour of food can be influenced by where it is grown or produced – is more prevalent in European confectionery. This is particularly true for chocolate, where the beans' origin can significantly impact the final product's flavour profile.
Overall, the difference between wholesale American and European sweets extends beyond just the taste. It's a reflection of the differing food cultures, agricultural practices, and consumer preferences in these regions. While American sweets impress with their boldness, novelty, and intense sweetness, European sweets captivate with their quality, tradition, and natural ingredients. Yet, at the end of the day, the choice between American and European sweets comes down to personal preference. Whether you prefer the intense, playful flavours of American candies or the refined, natural tastes of European treats, there's a world of sweet exploration waiting for you.
What types of American candies are there?
There are some American candies that UK shopper might be unfamiliar with. Some types of confectionary that are normal in the USA but less well-known abroad include:
Root Beer Flavoured Candies: Root beer is a quintessential American flavour. Candies with root beer flavouring, such as root beer barrels or root beer float-flavoured treats, are less commonly available in the UK.

Cinnamon Candies: While cinnamon is used as a spice in the UK, the cinnamon-flavoured candies popular in America, such as hot cinnamon hard candies or chewy cinnamon candies, aren't as readily available in the UK market.

Peanut Butter Candies: While peanut butter is consumed in the UK, the popularity and prevalence of peanut butter-flavoured candies in the US are not mirrored in the UK. Peanut butter-filled chocolates or peanut butter-flavoured taffies are more American in nature.

Candied Nuts: Candied nuts, such as pralines and sugared pecans, are traditional Southern US treats and may be less readily available in the UK.

Jelly Candies: While gummy and jelly candies are popular in both countries, some types of American jelly candies, such as certain types of fruit pectin jellies or jellied candies coated in granulated sugar, might not be as common in the UK.

Chewing Gum: The US is known for a wide variety of chewing gum flavours that may not be as readily available in the UK, including wintergreen, various fruit flavours, and cinnamon.

Liquorice Flavours: While black liquorice is popular in the UK, the array of different flavoured liquorice, found in the US, such as red (strawberry or cherry) liquorice, might not be as commonplace in the UK.

Candy Corn and Other Seasonal Candies: Certain seasonal candies like candy corn, a staple of American Halloweens, might not be as readily available in the UK.
Does your wholesale American candy have any special dietary requirements?
When it comes to wholesale American candies, one of the first ingredients that comes to mind is High Fructose Corn Syrup (HFCS). HFCS is a sweetener derived from corn that is widely used in the United States due to its cost-effectiveness. This ingredient is not as commonly used in Europe or the UK, where cane or beet sugar is typically preferred. There has been much debate about the health implications of HFCS, with some studies suggesting it may contribute to obesity and other health problems more so than regular sugar. However, it's important to note that these claims are still widely debated among scientists and more research is needed.
In addition to HFCS, certain food colourings used in American candies may be less common or regulated differently in Europe and the UK. For example, some artificial food colours like Yellow No. 5 (also known as Tartrazine) and Red No. 40 (Allura Red AC) are commonly used in American candies. These food colourings have been associated with allergies and other adverse reactions in a small percentage of people. In the EU, products containing these dyes must carry a warning label stating that they may have an adverse effect on activity and attention in children. These colourings are also often avoided in natural or organic products.
Our wholesale American candies might also contain genetically modified organisms (GMOs), especially if they contain corn syrup or soy lecithin, as many corn and soy crops in the U.S. are genetically modified. While the safety of consuming GMOs is widely accepted by the scientific community, some consumers prefer to avoid them due to personal preferences or dietary restrictions. In the EU, GMOs are subject to strict regulation and labelling requirements.
Peanuts are another ingredient that is commonly found in our wholesale American candies, particularly in popular treats like Reese's Peanut Butter Cups. While peanuts are not uncommon in European or UK candies, the prevalence in American candies may be higher. Peanuts are one of the most common food allergens, and reactions can be severe. Therefore, individuals with a peanut allergy should be cautious when trying American candies.
Some wholesale American candies also contain gluten, either from wheat ingredients or from cross-contamination during production. Not all candy labels clearly indicate whether the product is gluten-free, so those with celiac disease or a gluten intolerance should be careful.
In recent years, there has been a trend in the candy industry towards catering to different dietary needs and preferences. This includes offering vegan, gluten-free, and sugar-free options. These candies might use alternative ingredients to meet these dietary requirements. For example, vegan candies would avoid gelatine, which is derived from animal products, and might use agar or pectin instead.
What are the unique flavours in wholesale American candy?
TikTok has established itself as a powerful catalyst in the evolution of American food trends. The platform's 'For You' page algorithm curates content based on a user's previous interactions, effectively promoting new food products, recipes, and challenges. As a result, a food trend, including those related to wholesale American candy, can skyrocket in popularity overnight, driving demand for specific sweets.
Recent examples of these trends involving wholesale American candy include the #SourCandyChallenge, #TwizzlerChallenge, and the #ReesesFlipChallenge. These viral hashtags have accumulated millions of views, creating a surge in demand for these particular American sweets at the wholesale level.
For retailers keen on capitalising on these trends, a proactive approach is essential. Regular monitoring of popular hashtags, trending videos, and viral challenges can help identify which wholesale American candy is currently in demand. For instance, if the #SourCandyChallenge tag is trending, it would be beneficial to stock up on sour candies like Warheads, Sour Patch Kids, or Toxic Waste at a wholesale level.
However, leveraging these trends is not just about stocking the right wholesale American candy. It also involves active participation in the online community. Retailers can create or partake in challenges, share fun and engaging content related to the trending American sweets, and even collaborate with influencers for a broader reach. Such interactions not only promote the wholesale American candy stocked but also position the retailer as a trend-aware, customer-centric business.
In conclusion, understanding and responding to online trends surrounding wholesale American candy can provide a substantial boost to a retailer's business. By staying ahead of these trends and using them to inform wholesale buying decisions, retailers can ensure they are always meeting customer demand and staying ahead of the competition. Furthermore, by engaging with the online community, retailers can enhance their brand image, forging stronger connections with customers and driving long-term growth.
Do you ship your wholesale American candy from the USA?
Absolutely not. Our operations hub is nestled in the region of East Midlands, specifically in the beautiful county of Leicestershire, England. From here, we distribute our collection of wholesale American candy to various destinations throughout the UK and even further afield.
What should I do if there's a problem with my order of wholesale American candy?
Please get in touch immediately if you're unsure or unhappy about anything with your order. We'll do our best to resolve the situation as quickly and easily as possible.
How can I pay for wholesale American candy?
We accept all major credit and debit cards, with multiple payment processors available, giving our customers maximum freedom of choice in how they pay.
Can you give me some free wholesale American candy for a review on my social media/blog/Youtube?
We're always excited to hear from influencers and creator who share our passion for our products. Please get in touch via email with your reach, impressions, views, followers and other key metrics which will allow us to assess and understand your audience.
View more
Understanding American Candy Trends - How to maximise sales
In our interconnected world, social media platforms like TikTok and Instagram have transformed the nature of trendsetting, especially in the food and beverage industry. These platforms, known for their massive user bases and astronomical engagement rates, have established themselves as formidable forces in setting food trends, sparking culinary challenges, and unveiling food discoveries. For instance, the movements in consumer behaviour fostered by these platforms often spearhead trends in the wholesale American candy industry.
A fascinating and enduring trend in this ever-evolving digital landscape is the allure of wholesale American sweets. These candies, from colourful wholesale American candy bars to tangy gummies, resonate with a nostalgic charm that captivates a global audience. Indeed, these sweets are reminiscent of childhood joys and simpler times - universal emotions that hold sway over consumers everywhere. Therefore, retailers who comprehend and exploit the popularity of these sweets can unlock vast opportunities, bolster sales, and nurture deeper connections with their customers.
TikTok, in particular, has asserted itself as a powerful shaper of American candy trends. The platform's unique 'For You' page algorithm curates content based on a user's past interactions, leading to an effective promotion of new foods, recipes, and challenges. The algorithm's intricacies mean that a straightforward food trend can detonate in popularity overnight, prompting an exponential demand for specific products or ingredients.
Several recent trends involving wholesale American sweets illustrate this phenomenon vividly. Consider the #SourCandyChallenge, #TwizzlerChallenge, and the #ReesesFlipChallenge. These catchy hashtags have magnetised millions of views, generating a tidal wave of demand for these particular sweets.
For retailers hoping to harness the power of these trends, adopting a proactive approach is crucial. Regular monitoring of trending hashtags, viral videos, and popular challenges can illuminate which wholesale American sweets are in high demand. For instance, if the #SourCandyChallenge is trending, it would be strategic to augment inventory with sour candies like Warheads, Sour Patch Kids, or Toxic Waste.
However, the key to riding the wave of these trends is not merely about stocking the right products - it's about active participation in the online community. It's about sparking dialogue, joining conversations, and crafting experiences. Retailers can initiate or partake in challenges, disseminate fun and engaging content revolving around the trending sweets, and even collaborate with influencers to extend their reach. These interactions not only elevate the visibility of the stocked products but also position the retailer as a trend-conscious, customer-centric entity.
Moreover, retailers should leverage the power of engagement to enrich their brand image. Answering customer queries, facilitating user-generated content, orchestrating online events, or forming alliances with micro-influencers can considerably amplify the retailer's brand image. Such efforts can help cultivate a sense of community around the brand, thereby propelling customer loyalty and fostering long-term growth.
In conclusion, to thrive in today's retail landscape, it is critical for retailers to understand, respond to, and actively engage with the online trends surrounding wholesale American candy. By staying attuned to these trends and allowing them to guide stocking decisions, retailers can ensure that they are always catering to customer demand, thereby staying a step ahead of the competition. More importantly, active engagement with the online community can elevate the retailer's brand, facilitating stronger customer relationships and driving sustainable growth.
The vibrant world of confectionery, particularly the wholesale American candy market in the UK, showcases a dynamic landscape shaped by various influences. One of the most potent influences steering the ebb and flow of the candy market is seasonality. Understanding the seasonality of wholesale American candy consumption in the UK can help retailers craft strategic plans to maximise sales and customer satisfaction.
Seasonality & American Candy
One of the primary reasons for the strong seasonality observed in candy consumption is its association with traditional festivities and celebrations. The candy market witnesses significant surges during specific holidays and seasons. Key periods include Halloween, Christmas, Easter, and even events like Valentine's Day.
Halloween, a holiday initially observed in America but increasingly popular in the UK, creates a colossal demand for American sweets. Iconic candies like Reese's Peanut Butter Cups, Hershey's Milk Chocolate Bars, and Tootsie Rolls are sought-after treats during this season. They encapsulate the authentic American Halloween experience that British consumers are increasingly keen to replicate.
Christmas time is another period when sales of wholesale American candy in the UK see a significant upswing. Limited-edition Christmas-themed American sweets, like the Christmas-coloured M&M's or the holiday edition Reese's, are popular during this time. These treats provide a novel twist to the traditional British Christmas confectioneries and are often used as stocking fillers or unique festive treats.
Easter presents another opportunity for American candy sales, with a variety of American candies having established themselves as Easter favourites. Notable mentions include the iconic Marshmallow Peeps and Cadbury Eggs, originally an English creation but popularised in its cream-filled variant by the American Cadbury's.
Valentine's Day is another event that stirs demand for American candies in the UK. Candies like Hershey's Kisses, Sweethearts, and Dove Chocolates have become synonymous with expressing love and affection, making them hot sellers during this season.
Aside from holiday celebrations, seasonal flavour trends also play a role in the popularity of wholesale American candy in the UK. For instance, autumn in the UK sees a heightened demand for pumpkin spice flavoured sweets, echoing the trend seen in America. Similarly, summer heralds a preference for tangy, fruity flavours, and the arrival of winter boosts the demand for richer, indulgent flavours like peppermint and gingerbread. Recognising these seasonal flavour preferences and stocking accordingly can help retailers maximise sales.
Given the considerable impact of seasonality on candy sales, it is crucial for retailers to leverage these trends strategically. Firstly, retailers must ensure adequate stocking of popular American candies in anticipation of these seasonal peaks. Implementing a robust inventory management system can help avoid stock-outs and ensure customer satisfaction.
Additionally, retailers can utilise festive-themed marketing campaigns to boost sales. Engaging with customers through creative in-store displays, seasonal discounts, and online advertising can drive consumer interest and sales during these peak periods.
Limited edition and seasonal flavours can also be capitalised on as they create a sense of novelty and urgency among consumers. Retailers can highlight these limited-time offerings through promotional activities to pique customer interest and encourage purchases.
Furthermore, fostering partnerships with suppliers can help retailers secure favourable terms and ensure the timely availability of popular candies. Such collaborations can also enable the introduction of exclusive products, enhancing the retailer's competitive edge.
Wholesale American Candy - Packaging & Design
Confectionery, especially whole American candy, has a unique position in the world of consumer goods. Unlike most products, candy not only appeals to the taste buds but also to the senses of sight and touch. Hence, the packaging and branding of candies play an enormous role in determining their market success. In the context of American candy, this is particularly interesting given the varied and vibrant packaging aesthetics of popular brands that significantly influence their sales and trendiness.
Packaging, often considered the 'silent salesman,' does more than protect the product. It's the first thing that a consumer encounters, and it can make or break the product's initial appeal.
In the world of candy, packaging serves a dual purpose. Firstly, it protects the candy from external elements, ensuring it reaches consumers in the best possible condition. But perhaps more importantly, it visually communicates the brand's story, its values, and what makes it unique.
For American candies, with their distinctive packaging, this is a significant advantage. Consider the pop art-inspired design of Pop Rocks, the iconic striped wrapper of Hershey's Kisses, or the simple but instantly recognisable M&M's branding. These designs are not just memorable, but they're also a testament to the brands' identities, making them stand out on store shelves and online candy marketplaces.
Beyond packaging, branding elevates a product from being just a commodity to something that carries emotional weight. Branding is essentially the narrative that defines the product and its position in the market. For American candies, this branding often taps into nostalgia, a sense of fun, and the promise of a unique flavour experience.
Take the case of Reese's, for instance. The brand has managed to carve a unique niche for itself by focusing on its standout feature: the combination of peanut butter and chocolate. Through effective branding, Reese's isn't just candy; it's the definitive peanut butter candy, a position that helps it dominate this specific segment of the market.
Similarly, brands like Jelly Belly have created a name for themselves through a unique selling proposition: an enormous range of flavours. Their branding promises an adventurous exploration of tastes, which is a significant draw for consumers seeking a novel candy experience.
The influence of packaging and branding on sales and trendiness is significant. When consumers are faced with a multitude of choices, as they typically are in the candy aisle, eye-catching packaging can attract attention and inspire impulse purchases.
Moreover, effective branding contributes to a product's perceived value, allowing companies to command higher prices. Strong branding also fosters customer loyalty, as consumers form emotional connections with the brand and its story. This loyalty can then drive repeat purchases, contributing to sustained sales.
In terms of trendiness, brands that successfully tap into current cultural zeitgeists or aesthetic trends can see a significant boost in popularity. Social media platforms, particularly Instagram and TikTok, have amplified this effect. Attractive wholesale American candy packaging can inspire shareable content, such as unboxing videos or aesthetic photos, thereby increasing the brand's visibility and appeal, particularly among younger demographics.
View more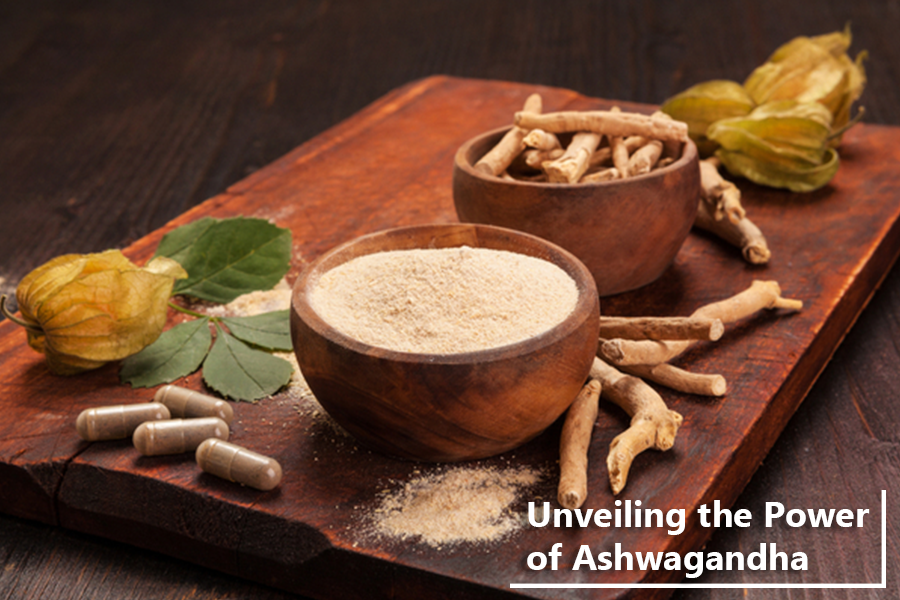 December 01, 2023
       Written By Christian Jones - Content Executive at JM Wholesale  Explore Our Extensive Range Of Nootropics! Have you been feeling overwhelmed and stressed...