Wholesale Dry Herb Vaporisers
Combustion is no longer the best way to extract flavours and terpenes from your preferred choice of herb, resinous incense, or tobacco. Many have turned to vapourising dry herbs. The change has been a long-time coming and a welcome respite for smokers. Decades of research has proven the serious deleterious effects of burning tobacco. 
Vapourising lets you enjoy the full taste of your material of choice without the dangerous by-products from traditional cigarettes or the thick smoke. The increasing awareness of this alternate way to consume herbs is driving growth for many companies in the vaping business. 
Yet even with its rising popularity, many smokers still don't know that there are many ways to vaporise. Devices and machines come in many forms. For many casual vapers, vaping brings to mind sleek pens and thick clouds. 
However, true enthusiasts who prefer getting their fix from herbs, flowers, and plants directly instead of through e-liquids use specialised machines called dry herb vaporisers.
At JM Wholesale, we have a range of reliable dry herb and aromatherapy vaporisers to suit all your customers' needs. All our products are sourced from trusted brands with a proven track record and meet international safety standards. From small handheld vaporisers to larger machines all our vaporisers are made by trusted manufacturers, and our prices can't be beaten.
Choose your vaporisers here today and order directly via the website. We provide free shipping for orders over £500 to the UK mainland, and we have no minimum order value.
Featured
Featured
Best Selling
Price, low to high
Price, high to low
Alphabetically, A-Z
Alphabetically, Z-A
Date, new to old
Date, old to new
Wholesale Dry Herb Vaporisers Q & A
Vapouriser? What's that?
A vapouriser is a device that uses hot air or a heating element to extract cannabinoids, terpenes, or nicotine from flowers or tobacco. These machines come in all shapes and sizes, from the compact and portable ALD Bloom to the desk-based and powerful VP100 from Top Vapor.
Unlike traditional cigarettes or pipes, vapourisers extract substances from your herbs without burning them, effectively taking the element of smoke out of smoking. They also don't produce tar, ash or release hundreds of toxic chemicals you get from combustion (burning).
How is it better than my bong or water pipe?
The most obvious difference between vapourisers and your standard bong or water pipe is the absence of fire. Even bongs and water pipes still require the burning herbs or molasses, whereas vapourisers use hot gas or heated coils to less harmfully extract vapors from plants.
What's the difference between conduction and convection?
Convection vapourisers pass hot gasses through herbs to extract the terpenes or nicotine-rich vapors from plants. Conduction vapourisers operate on the same principle as your conduction stoves and ovens. These machines use a solid heating element such as ceramic chambers or metal coils to transfer heat onto and vapourise herbs.
Does it matter what type of heating element a vapouriser has?
Yes. Your choice of heating element can affect the quality and the time it takes to produce vapours. For instance, heated gas permeates herbs more evenly. This results in cleaner and smoother draws, but heating herbs with air typically takes longer. Some take as long as 10 minutes before it's ready to be vaped, making this method impractical for anyone who's looking for a quick hit.
Solid heating elements take significantly less time to create vapour, and typically produce more flavour. However, herbs closer to the coils heat up quicker, which can lead to some parts of the herb getting scorched while some remain unprocessed. That's why people who use conduction devices usually have to stir the vaping material after a few hits.
What is a hybrid vapouriser?
Hybrids are just that: machines that mix the systems used by convection and conduction vapourisers. Most hybrid devices use heated air and are equipped with heated chamber walls, which allows vapours to form faster without burning your herbs.
How do you know when your vapouriser is finished?
Usually, it's quite easy to tell when your vapouriser needs a new batch of botanicals–no vapour will be coming out, even when the device is set to the highest temperature it can go. Draws quickly lose their flavour when your buds are all puffed out, and will be less aromatic. You will also notice that your herbs will have turned a dark brown colour and have little to no specks of green left, even after a bit of mixing.
Is it legal to possess a vapouriser?
In the UK, vapourisers enjoy the same legal status as e-cigarettes. They're completely legal to own, as long as you're at least 18 years old. Where you vape is when things get a bit tricky. At home is perfectly fine, but vaping in public spaces and on transportation is illegal. Some commercial establishments also put a blanket ban on any type of smoking, including vaping. It goes without saying as well that consumption of cannabis in any form is still illegal in the UK, whether you're vaping or smoking it.
Is vapourising healthy?
Compared to traditional smoking, yes far more so. As vapourising doesn't rely on combustion, it produces none of the tar or hundreds of chemicals that burning cigarettes do. However, vapour, like smoke, is still a foreign substance in your lungs and can not be considered healthy over the long term.
Is vapouriser good for your lungs?
Vaping is a relatively novel method of consuming and extracting nicotine and compounds from flowers. As such, there is relatively little evidence about their short and long-term effect on the respiratory system. Many vaping-related diseases have been traced back to contaminants and chemicals found in the vaping material, and not vapourisation itself. These cases highlight the need for better regulation of the industry rather than the dangers of vaporisers themselves. What is without question though, is that vaping is considerably less harmful than traditional cigarette smoking.
Does a vapouriser smell when using it?
Yes, vapourisers still emit a smell during use. Convection devices typically produce less pronounced odours, as the vaping material does not come into direct contact with any heated element. The type of vaping material you use will also affect the strength of scents wafting from your vapouriser. Some individuals also use these machines for aromatherapy, pairing them with the likes of lemon balm or lavender.
The vapour makes me cough. Is there something I can do to prevent this?
Yes, stay hydrated. Vapour, like smoke, is still an irritant. Keeping your body hydrated throughout the day and not only before vaping can help keep the itchiness at bay. You can also try reducing the temperature of your vapouriser–for many, the sweet spot is around 200°C. You could also take shorter, more airy draws.
How do I clean a vapouriser?
Vapourisers, with their many moving electronic parts, can seem intimidating to give a good scrubbing. But routine cleaning is actually pretty simple. You can find specialised tools for the job, but all you really need is a small brush, some cotton swabs, and isopropyl alcohol.
You'll need the brush for clearing out residue in the herb chamber. Isopropyl alcohol sanitises and loosens up any built-up gunk within the chamber and mouthpiece. You can also use it to soak reusable filters and screens.
Can vapourisers be taken on a plane?
No restrictions are barring dry herb vapourisers from planes. However, if your device uses lithium ion batteries, the batteries will need to be checked into your main luggage, as batteries are not allowed for carry-ons. You will also want to thoroughly clean your vapouriser before flights to not attract attention with any odours from herb residue.
Can vapourisers explode?
Like any electronic device, vapourisers are not 100 percent safe from malfunctioning. However, most devices on the market are heavily regulated and come built with failsafe features that keep the vapouriser well under the point that it might explode. Most instances of vapourisers exploding are due to user error and low quality builds.
View more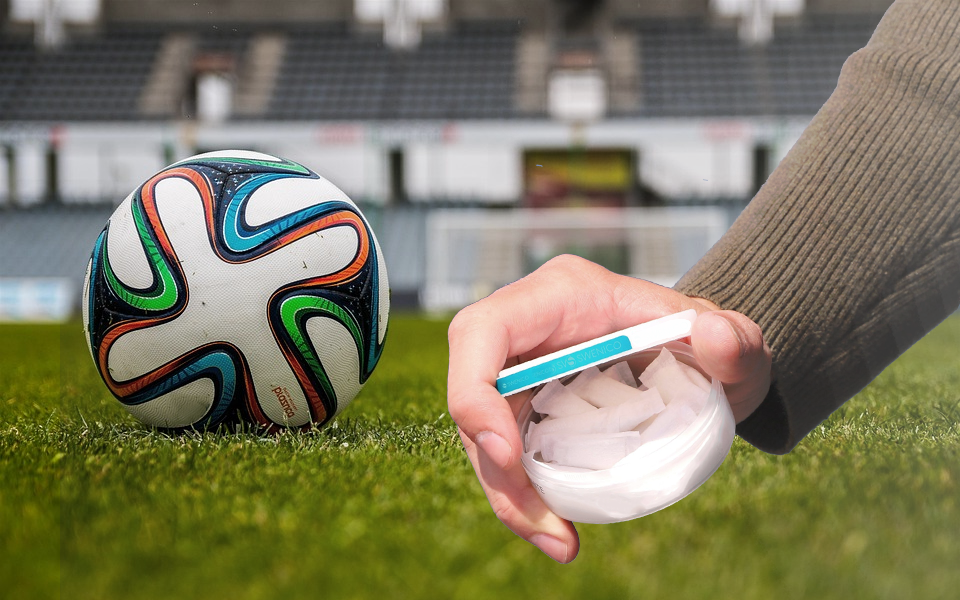 December 05, 2023
There's a new trend sweeping across the footballing world, and it has nothing to do with innovative tactics or ground-breaking training regimes. This trend is...