Wholesale TPD 10mls
0mg, 10mg & 20mg Nicotine & Nicotine Free E-liquids
JM Wholesale proudly curates an exceptional selection of 10ml TPD compliant e-liquids, which, thanks to their convenience and variety, have become one of the best-selling types of e-liquids on the market. The 10ml TPD bottles are a testament to the industry's commitment to providing safer, more controlled, and yet satisfying vaping experiences. These bottles are available in a variety of nicotine strengths and flavours, offering vapers a plethora of choices. In addition to nicotine-based variants, we also stock nicotine-free options for those who wish to enjoy the taste and sensation of vaping without the nicotine content.
All the 10ml TPD e-liquids we supply are sourced from industry-leading producers, such as Leprechaun Liquids, A-Steam, QCig & Alfa Labs, known for their high-quality and diverse product ranges. We strive to offer these products at the most competitive wholesale prices to ensure great value for all our customers, from seasoned vapers to newcomers looking to explore the world of vaping.
Strict adherence to the TPD guidelines is integral to our operation, and every 10ml TPD e-liquid we offer aligns with the provisions of TPD article 20. This means that all the e-liquids we stock are fully compliant, with clear restrictions on bottle size (up to 10ml), tank size (up to 2ml), and nicotine level (up to 20mg). Furthermore, our e-liquids come with childproof and tamper-evident packaging, adhering to rules for technical refill mechanisms and all aspects of packaging design.
Our commitment to meeting vape industry regulations extends beyond the basic legal requirements. We prioritise safety and quality to ensure our customers can trust every product we offer. As a trusted supplier of 10ml TPD e-liquids, our focus is not only on meeting your needs but also exceeding your expectations. Browse our expansive range of premium brands and fantastic flavours to find your next favourite vape experience today.
Featured
Featured
Best Selling
Price, low to high
Price, high to low
Alphabetically, A-Z
Alphabetically, Z-A
Date, new to old
Date, old to new
What are TPD Products? Overview of the Tobacco Products Directive
The world of tobacco and related products is vast, intricate, and highly regulated. In Europe, one of the crucial regulatory frameworks governing this industry is the Tobacco Products Directive (TPD). It is an EU directive that sets forth the rules regarding the manufacture, presentation, and sale of tobacco and related products. But, what exactly are TPD products? How does this directive apply, especially in the UK? This article aims to delve deep into these critical questions and explore the universe of TPD products.
Understanding TPD
The Tobacco Products Directive (2014/40/EU), often referred to as TPD, is a legislative act enacted by the European Union in 2014. It was designed to protect public health by introducing a set of rigorous regulations concerning tobacco and related products. TPD products, therefore, refer to the range of tobacco and related products that are covered under this directive. This broad category includes cigarettes, roll-your-own tobacco, pipe tobacco, cigars, cigarillos, smokeless tobacco, electronic cigarettes, and refill containers, among others.
The primary objectives of TPD are two-fold: firstly, to create an environment in the EU where it becomes less attractive for people, especially young ones, to start consuming tobacco; secondly, to ensure a high level of health protection for EU citizens. The TPD seeks to accomplish these objectives by introducing measures such as mandatory health warnings on packaging, regulation of ingredients, a ban on certain types of products, and tighter regulation of e-cigarettes.
Impact of TPD on UK
The United Kingdom, despite its withdrawal from the European Union (Brexit), has committed to upholding the principles and rules set out by the TPD. This commitment is reflected in the UK's own Tobacco and Related Products Regulations 2016 (TRPR), which transposes the TPD into UK law.
As such, all TPD products sold in the UK must comply with the stringent rules and regulations set forth by the TRPR. Compliance is not merely a recommendation; it's a legal requirement that could lead to significant penalties if not met. The rules extend across the entire supply chain, meaning everyone from manufacturers and importers to retailers must comply.
TPD Compliance in the UK
TPD compliance involves several aspects, some of which are highlighted below:
Packaging and Labelling
The TPD demands strict regulations on the packaging and labelling of tobacco products. For example, each unit packet of a tobacco product must include a combined health warning (a picture warning and a text warning) covering 65% of the front and back surfaces. It also outlines specific requirements for warnings and messages on e-cigarette packaging.
Restricted Ingredients
The TPD prohibits the use of certain ingredients in tobacco products due to their potential harm. Manufacturers are required to disclose the ingredients of their products, allowing regulators to monitor and prohibit harmful substances.
E-Cigarette Regulations
The TPD imposes a series of specific regulations on electronic cigarettes and refill containers, aiming to ensure their safety and quality. These include rules on maximum nicotine content (20mg/ml), tank capacity (no more than 2ml), child-resistant and tamper-evident packaging, and more.
Product Notification
Manufacturers and importers of TPD products must provide detailed information to competent authorities in the member state where they intend to sell their products. In the UK, the MHRA (Medicines and Healthcare products Regulatory Agency) oversees this.
Tracking and Tracing
The TPD introduces systems for the tracking and tracing of tobacco products across the EU, aiming to combat illicit trade. Since the UK has agreed to maintain alignment with TPD provisions, it must participate in these systems.
TPD products represent a wide array of tobacco and related products that fall under the regulations set forth by the Tobacco Products Directive of the EU. Although the UK has formally departed from the EU, it continues to uphold these regulations through its own Tobacco and Related Products Regulations. As a result, any TPD products sold in the UK must meet these strict guidelines, ensuring a high level of protection for public health and a less attractive environment for starting tobacco use, especially among the young population.
The rigorous nature of these rules may seem daunting for those in the tobacco industry. Still, they are essential steps towards achieving the ultimate goal: a future where tobacco-related harm is a thing of the past. As such, anyone involved in the manufacture, import, or sale of TPD products must ensure they fully understand these regulations and strictly adhere to them.
View more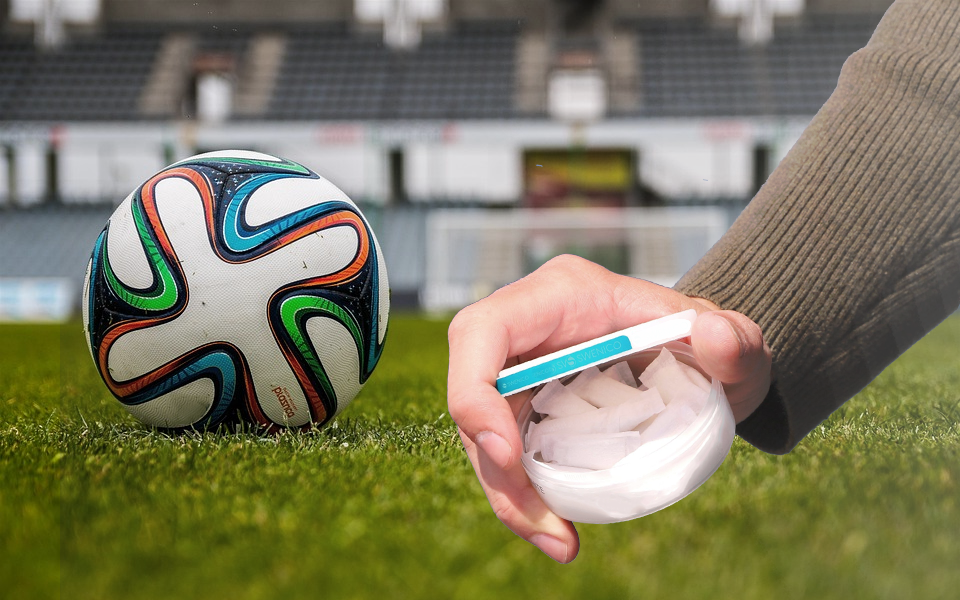 December 05, 2023
There's a new trend sweeping across the footballing world, and it has nothing to do with innovative tactics or ground-breaking training regimes. This trend is...