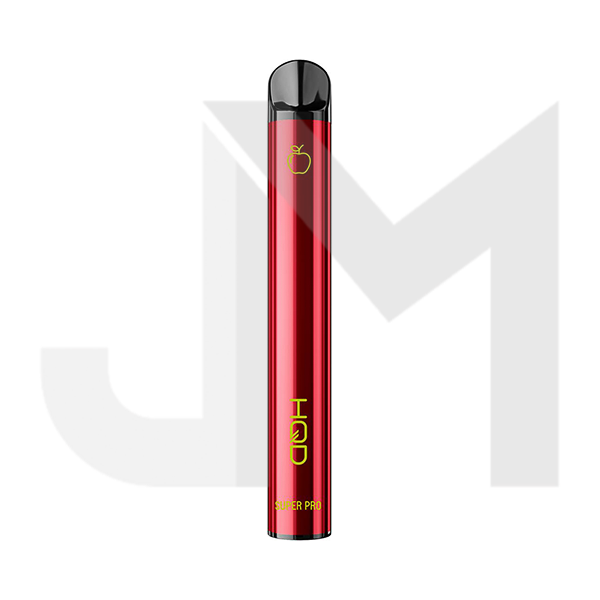 View Larger
Introducing the HQD Super Pro: an excellent Vape Device for Businesses! 
This vape device is designed to provide an exceptional vaping experience for both beginners and experienced vapers. With its sleek and portable design, a wide range of flavours, and easy-to-use features, the HQD Super Pro is a solid choice for any business in the vape industry.
With the HQD Super Pro, your customers will have access to an extensive selection of flavours. From fruity to beverage-inspired options, there's something to suit every taste preference, delivering excellent flavour with a smooth throat hit. This variety keeps customers engaged and coming back for more.
The HQD Super Pro is designed with simplicity in mind. Its intuitive interface and easy-to-use controls make it accessible to both new and experienced vapers. Customers can start vaping right away without any hassle.
Specifications:
Size:14.5 x 106.5mm
E-liquid Capacity: 2.0ml
Battery Capacity: 550mAh
Input Voltage: 3.7V
Power Range: 7~12W
Puffs: 600
Concentration: 20mg/ml
Resistance: 1.8 Ω
Device Weight: 28g
Flavours:
Apple Crush
Black Ice
Blueberry
Blueberry Raspberry
Grapey
Lush Ice
Peach Ice
Energy Drink
Banana Ice
Pink Lemonade
Fresh Berries
Mango Ice 
Mixed Berries
Mixed Fruits
Cola
Rainbow
Raspberry Lemon
Strawberry
Tropic Fruit