Wholesale Zipper & Mylar Bags
Zipper bags are useful items for any smokers. These small and tough bags are perfect for carrying tobacco and other items safely. Many of them are smell-proof to prevent the tobacco or CBD odours from escaping. These useful bags are an essential item for anyone selling smoking accessories, and you can stock up on all you need at JM Wholesale.
Our wholesale zipper bags are ideal for carrying tobacco and CBD products. They come in a range of different sizes and styles, and the baggies are also smell-proof to keep the smell locked inside. They come in small and large sizes, and most are reusable and water resistant.
Order your zipper bags today for next-day delivery to any mainland UK address. We have no minimum order values, so find what you need in the store today.
Featured
Featured
Best Selling
Price, low to high
Price, high to low
Alphabetically, A-Z
Alphabetically, Z-A
Date, new to old
Date, old to new
Wholesale Zipper & Mylar Bags Q & A
Are mylar bags good for storage?
Mylar bags gained popularity as storage for a variety of different food products, particularly coffee. That's because they're strong, resilient, and can be used to store strong smelling items. They work because they are airtight and resealable. All these qualities are the same things that make them good for a variety of strongly scented and perishable materials.
Do smell proof bags really work?
The best wholesale zipper and mylar bags will be smell-proof, meaning you don't need to worry that the aroma of the contents will escape and either contaminate the rest of your belongings or upset passers-by. Once they are sealed they are airtight, so there is no way for the odour to get out.
If someone who has been handling products has touched the bag, there may be faint traces of the scent on the outside that whilst imperceptible to humans, could be picked up by a dog trained for such things.
Can you get baggies with designs on?
As well as flexibility with size and style, some suppliers even allow you the opportunity to personalise your bags with specific logos and designs. This gives you increased flexibility as well as allowing you to firmly establish your brand and appeal to your customers.
How long do organic goods stay good in a Mylar bag?
Some of the biggest factors in causing organic products to go bad are light, air and humidity, all of which can be blocked by storing it in a sealed Mylar bag. This means its lifespan can be extended by weeks or maybe even months. It's the best way to keep it fresh for longer.
How do I completely seal Mylar bags?
One of the big advantages of Mylar and other zipper bags is that they're airtight when sealed, and can be opened and resealed so your product remains protected as much as possible. This also helps keep them safe from children. You can seal a Mylar bag with a heat sealing machine for extra security and efficiency.
Can I use these as shipping bags?
Cultivators, manufacturers, sellers and customers all use Mylar bags for their hemp and CBD products. That means they can be used in shipping as well as at every other stage of the process. The bags are strong enough to withstand the pressures of transportation, don't exude any unwelcome odours and can be opaque and unmarked if discretion is important to you (alternately, a small window may allow you to check the contents). You can feel confident that your products are as safe as possible when they are shipped in Mylar bags.
View more
Why Should Retailers Stock Ziplock Baggies?
In the dynamic world of retail, consumer needs are always evolving. One product that has proven to be a constant in the industry is the humble ziplock baggie. These versatile storage solutions are staples in households worldwide and represent a significant retail opportunity. Particularly, Zipper and Mylar bags, renowned for their effectiveness in storing tobacco and herbs, are gaining increasing popularity. If you're a retailer, here are compelling reasons why you should stock these essential products.
A Versatile Storage Solution
Zipper bags and Mylar bags are incredibly versatile storage solutions, making them a valuable addition to any retailer's inventory. Perfect for home, office, or on-the-go use, these bags are ideal for a wide variety of applications. Whether storing tobacco, preserving fresh herbs, organizing craft supplies, or safeguarding important documents, ziplock baggies are the go-to solution for consumers.
Optimal Freshness for Tobacco and Herbs
The unique features of Zipper and Mylar bags make them the preferred choice for storing tobacco and herbs. Airtight seals lock in freshness, preserving the aroma, flavor, and potency of the contents. With the growing trend of consumers purchasing bulk tobacco and herbs, these bags are essential for ensuring long-lasting freshness.
The Durability Factor
Zipper bags and Mylar bags are known for their impressive durability. Crafted from high-quality materials, these bags are tear-resistant and puncture-resistant, providing a high level of protection for stored items. Consumers appreciate the peace of mind that comes with knowing their precious goods are safe and well-preserved. Retailers who stock these bags are providing a durable solution to their customers' storage needs.
Lightweight and Compact
Given their lightweight and compact nature, Zipper and Mylar bags are easy to store and transport. Consumers often purchase these bags in bulk, adding to the potential profitability for retailers. Their lightweight design also minimises shipping costs, enhancing your bottom line.
Eco-Friendly Options
As consumers become more eco-conscious, providing sustainable products is a strategic move for any retailer. Many Zipper and Mylar bags are now available in eco-friendly versions, made from biodegradable materials. Offering these environmentally friendly options can differentiate your store and appeal to green-minded consumers.
Attractive Margins
With a wide range of price points available, retailers can enjoy attractive profit margins on Zipper and Mylar bags. Despite their high-quality construction and myriad of benefits, these bags can be sourced affordably, allowing you to pass on savings to your customers while still maintaining a healthy profit margin.
Easy to Display
Thanks to their compact and lightweight design, Zipper and Mylar bags are easy to display in-store. They can be neatly stacked on shelves, hung on hooks, or showcased in countertop displays. Their flexible display options make them a great addition to any retail environment.
Unmissable Consumer Demand
The demand for Zipper and Mylar bags continues to grow. As more consumers discover the numerous benefits these bags offer for storing tobacco, herbs, and other goods, retailers who stock these items are poised to benefit. Stocking Zipper and Mylar bags positions your store as a one-stop-shop for consumer storage needs.
View more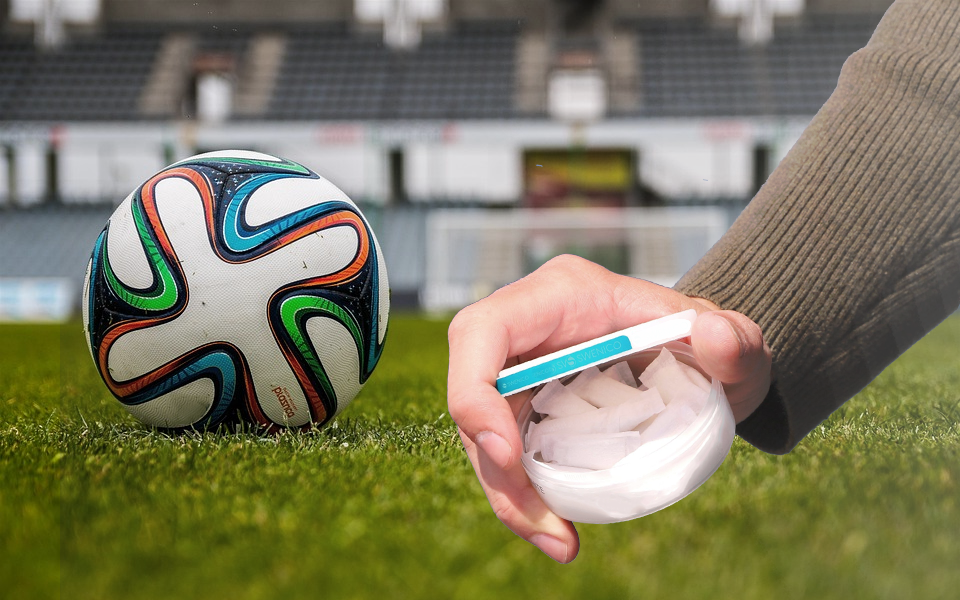 December 05, 2023
There's a new trend sweeping across the footballing world, and it has nothing to do with innovative tactics or ground-breaking training regimes. This trend is...