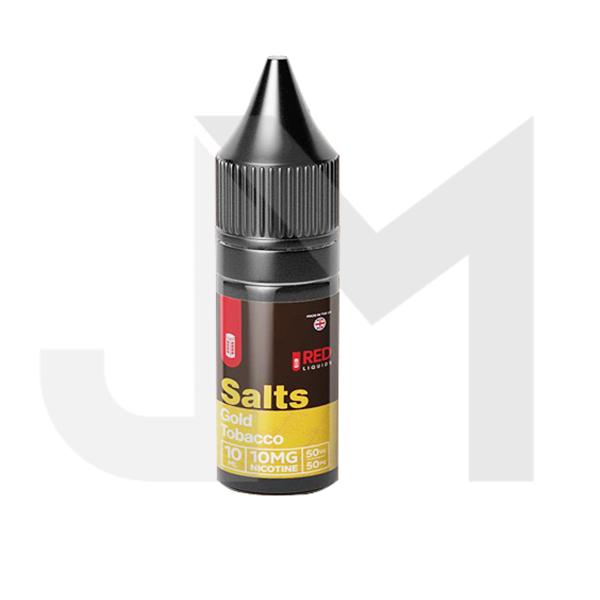 View Larger
20mg Red Tobacco 10ml Flavoured Nic Salt (50VG/50PG)
Red Tobacco E-Juice is a salt nicotine and works best in a Pod system or MTL (Mouth to lung) device.
Nicotine Salts provide a smoother throat hit in a higher MG allowing for faster nicotine satisfaction compared to free base nicotine.

– Made in the UK

– 20mg Nicotine Salt

– 10ml Bottle

– 50VG/50PG

– Ideal for Mouth to Lung Vaping

– Childproof and Tamper evident cap

– Recyclable Bottle and Box

– TPD compliant

Flavours:
Gold Tobacco:
With a distinctly spicy undertone, Gold Tobacco brings the familiar flavour of the traditional tobacco leaf, with a subtle twist.

Cortado Tobacco:
The classic coffee and tobacco pairing have been given a coffee shop twist. Cortado Tobacco features deliciously smooth creamy caramel coffee expertly blended with tobacco for a barista blend that is great at any time of the day.

Vanilla:
Blending the best of sweet French vanilla with bold tobacco to give you this fragrant, sweet, and smooth everyday balanced liquid

Virginia:
From the rolling fields of Virginia straight into your tank comes this all-time classic flavour.